British history geeks, rejoice – this post includes a lot of  tangents and modern updates about the highlighted properties. For those who are just interested in the creepy abandoned building factor (and haunted tours of the grounds), you can skip to the bottom.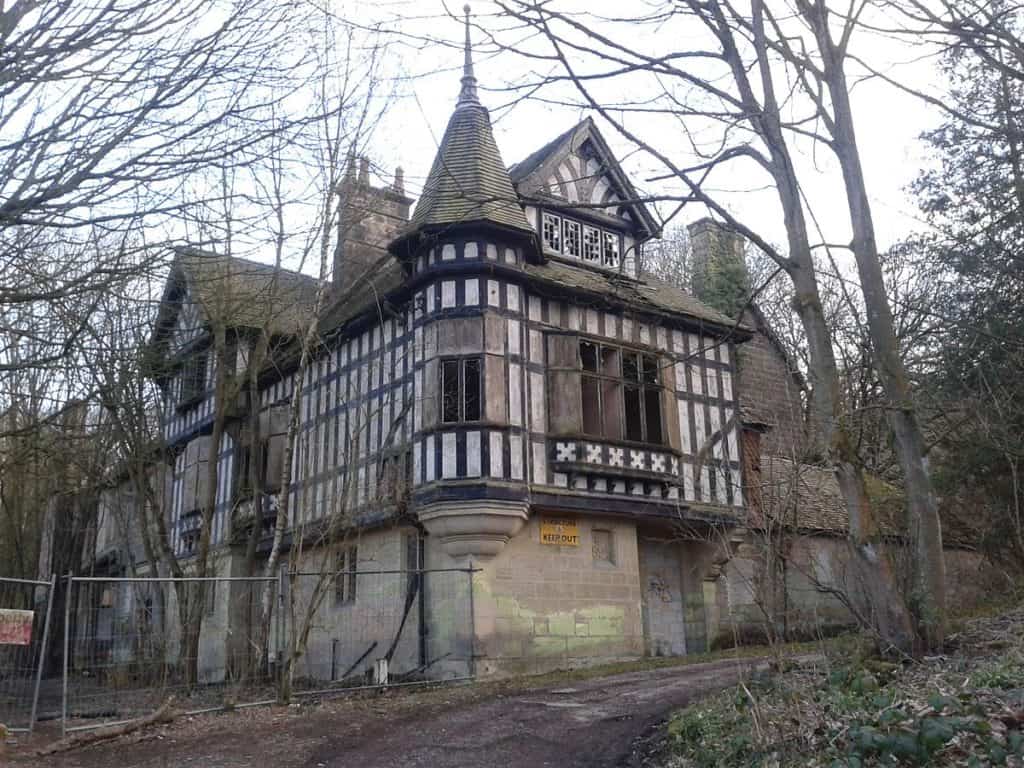 In the Shining Cliff Woods above the Derbyshire village of Ambergate lies the crumbling, abandoned Oakhurst House. The house was originally built in 1848, designed as housing for politician Francis Hurt's unmarried daughters. He knew his primary residence, Alderwasley Hall, would go to his son upon his death, and he didn't want his daughters to find themselves homeless. Though it was a grand house, the daughters were displeased with the arrangement and refused to move. When their father died, their brother and heir gave them a portion of the inheritance to ensure their independence.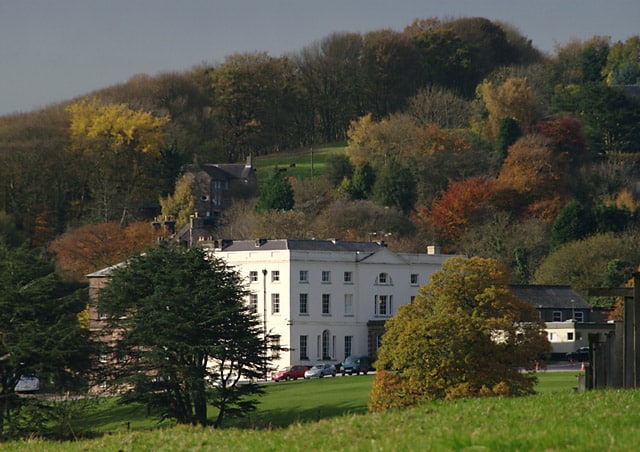 Interestingly enough, the Hurt family eventually sold off Alderwasley Hall and took up residence in Casterne Hall. Casterne Hall has been featured in quite a few shows and movies.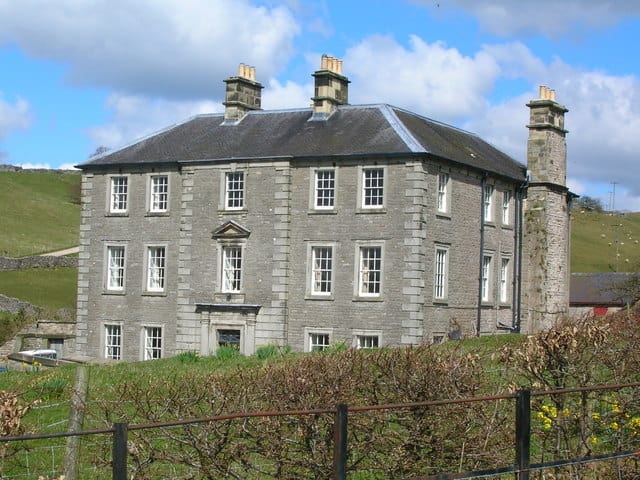 Casterne Hall was also up for sale as recently as two years ago. You can view the Birmingham Post article here (along with lots of great photos). Like many great English country houses, it as been converted to a B&B, and you can make bookings or arrange for a tour here.
The Hurt Sisters
Four of the eight Hurt children remained unmarried for their entire lives. Of them, one – Fanny Hurt – chose to live completely on her own. She was a stubborn woman with strange superstitions, including the idea that vipers couldn't slither over Irish soil. So, she did the only logical thing. She had a bunch of Irish soil brought over and she spread it all over her land. She also believed eucalyptus trees were highly sanitary and absorbed malaria. She planted them all over the place.
The other three sisters, Emma, Elizabeth, and Selina, moved to the Rock House at Cromwell and also remained unmarried for their entire lives. Unlike strange Fanny (heh, "strange fanny"), the other three Hurt sisters were said to be extremely kind and generous, working tirelessly to help out the poor and needy in their local area. Elizabeth's obituary i nthe Derby Mercury described her devotion as such: "The extent of her gifts to the poor of the district was scarcely realised by the outside world, for Miss Hurt spent her whole life in going about visiting the sick and poor and relieving their distress, and appeared only to live for the good of others."
If you have a nagging curiosity and a bit of spare change, you can pick up this book on the history of the Derbyshire Hurts. Then again, maybe just make a note of the ISBN and check with your local inter-library lending.
Today, the Rock House at Cromwell has been subdivided into a number of flats and houses, some of which you can see here: Detached 4BR Rock House Home, 2 BR Flat at Rock House, 2 BR Flat at Rock House.
Oakhurst Leaves the Hurt Family
Some time after the daughters rejected Oakhurst, it was sold to Thewlis Johnson, the nephew in Johnson & Nephew Wireworks of Ambergate (makers of telegraph wires, barb wire, suspension cables, etc.). The house remained under the company's ownership throughout both the 19th and 20th centuries, and was eventually converted to flats for managerial staff. Unfortunately, the flats fell into disrepair and Oakhurst has been crumbling since the 1970s. It also served as a religious retreat for the local diocese for a brief period in the 1920s.
As for the wireworks, it was taken over by Bridon in 1990 and closed in 1996. Although the site appears to have changed hands in 2001, it doesn't seem as though they've done much to the old structures. Today, both the wireworks and Oakhurst House remain in a state of decay.
Touring the Abandoned Oakhurst House and Wireworks Site
Today, you can opt for a guided tour of the site, or you can take your chances exploring on your own. Numerous Youtubers have been able to get extensive footage during both daytime and nighttime visits, so it's unlikely the site is being heavily protected or policed (but still, you visit at your own risk). The address for Oakhurst House is 1331 Matlock Rd, Ambergate, Belper DE56 2EL, UK.
If you prefer a proper guided tour, Haunted Company (how's that for a generic company name?) offers the occasional tour of the Shining Cliff Woods surrounding Oakhurst and the old wireworks. You can read more about their tours here.
If you don't plan on making it over to Ambergate any time soon, you can also enjoy the sites through the video footage below: