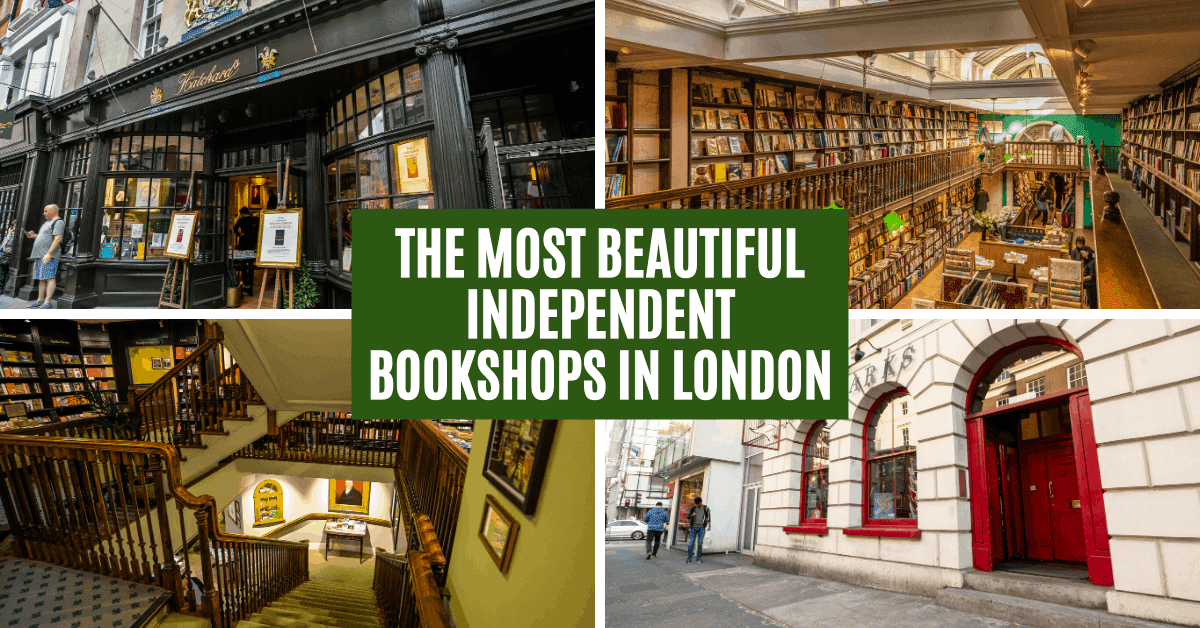 One of my favourite things to do in any city is to track down independent bookshops and buy something at each one. Aside from the fact that it helps keep bookshops open for future readers to enjoy, you can write a few notes inside the cover and have a much nicer souvenir than some plastic trinket that will eventually find its way to the rubbish bin.
London is one of the world's best destinations for book lovers, and you don't have to go far to find a great independent bookshop. Below, we take a look at some of the loveliest and most unique shops – updated to reflect stores which made it through the pandemic.
The Most Beautiful Independent Bookshops in London, England
Daunt Books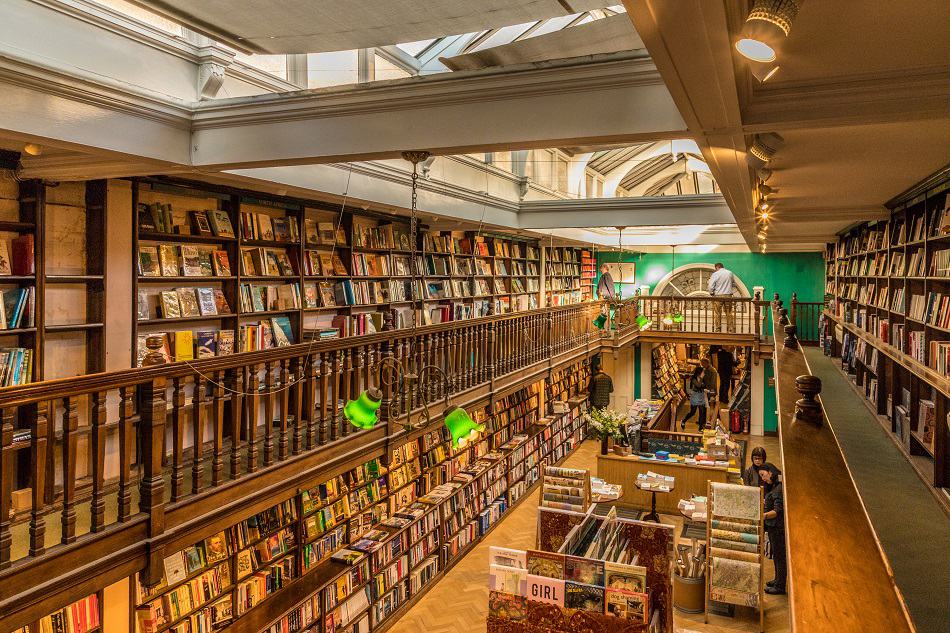 Housed in a lovely Edwardian building in Marylebone, Daunt Books is the sort of bookshop that makes non-readers wish they were book people. The building was originally designed in 1910, to house a different bookshop. Eighty years later, James Daunt would buy the place and open a shop specialising in travel and literature, and even today, books are arranged by country instead of genre.
There are a number of branches of Daunt Books, so if the look above is what you're craving, be sure to head for the Marylebone branch.
Address: 84 Marylebone High St, W1U 4QW, dauntbooks.co.uk
John Sandoe Books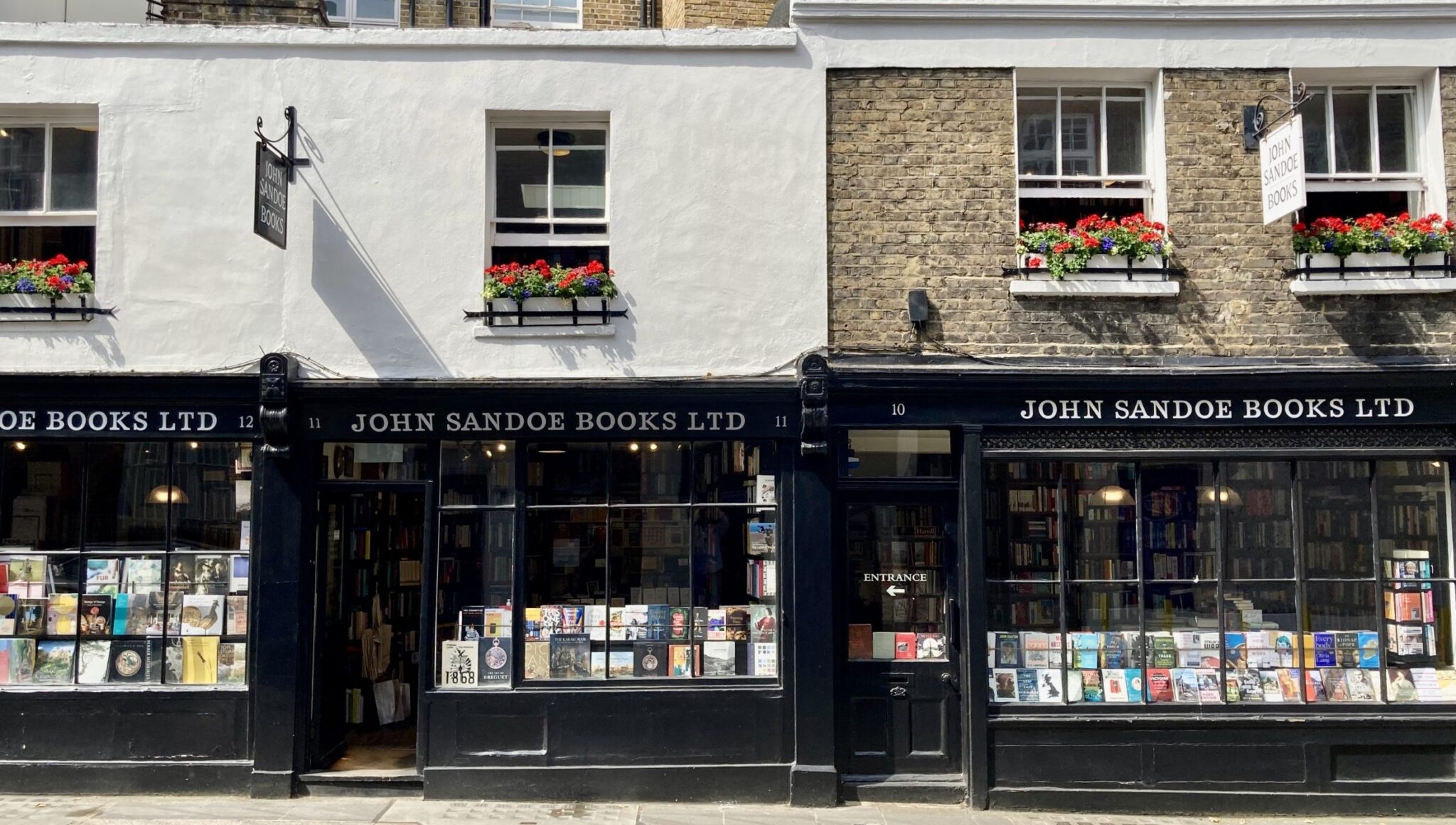 Just off the King's Road, you'll find John Sandoe Books, a welcoming and cosy bookshop that's perfectly designed for hours of browsing and getting lost in books. It was opened by John Sandoe back in 1957, and while he retired some time ago, it continues to operate with his name above the door.
The shop specialises in rare and unique books, so it's not the place to go if you want to be sure to find Ann Cleeves's latest – but true book lovers will be delighted at the prospect of happening upon something new and unfamiliar.
Address: 10 Blacklands Terrace, SW3 2SR
Hurlingham Books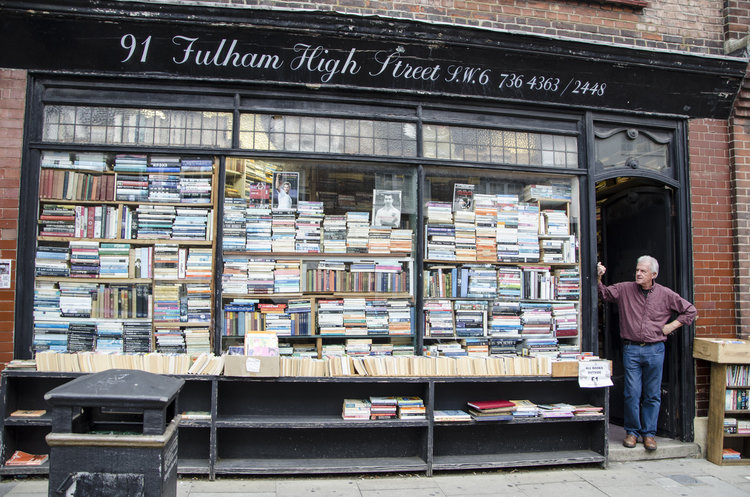 If you like your bookshops cosy, unique, and packed to the ceilings with more books than you could ever hope to read, you need to visit Hurlingham Books in South West London. Founded in 1968 by Ray Cole, they have virtually anything you could ever want – along with a nearby warehouse with even more books.
Address: Ranelagh Gardens, 91 Fulham High St, London SW6 3JS, United Kingdom
Libreria
Libreria describes itself as "an antidote for the technological age", and they actually forbid the use of phones within their shop. Inside the shop, books tower overhead, stretching all the way up to the mirrored ceiling.
This one is particularly fun because the outside of the shop gives very little indication of what you'll find inside. The interior was designed by Spanish architects SelgasCano, and it's a fun, fanciful space that can't help but arouse creative feelings in its visitors.
Address: 65 Hanbury St, E1 5JP
Word on the Water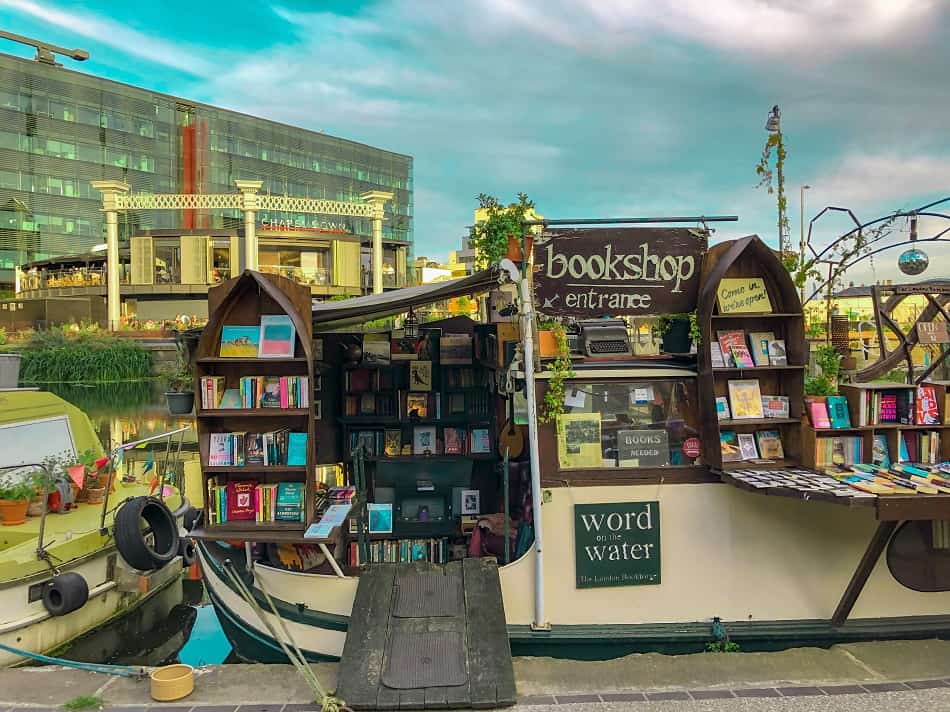 This dog-friendly floating bookshop is unlike anything you've probably seen before. Inside a century-old barge, you'll find all manner of new and used books, along with the occasional jazz night, poetry slam, or book reading.
Address: York Way, Granary Square, N1C 4AA
Hatchards Bookshop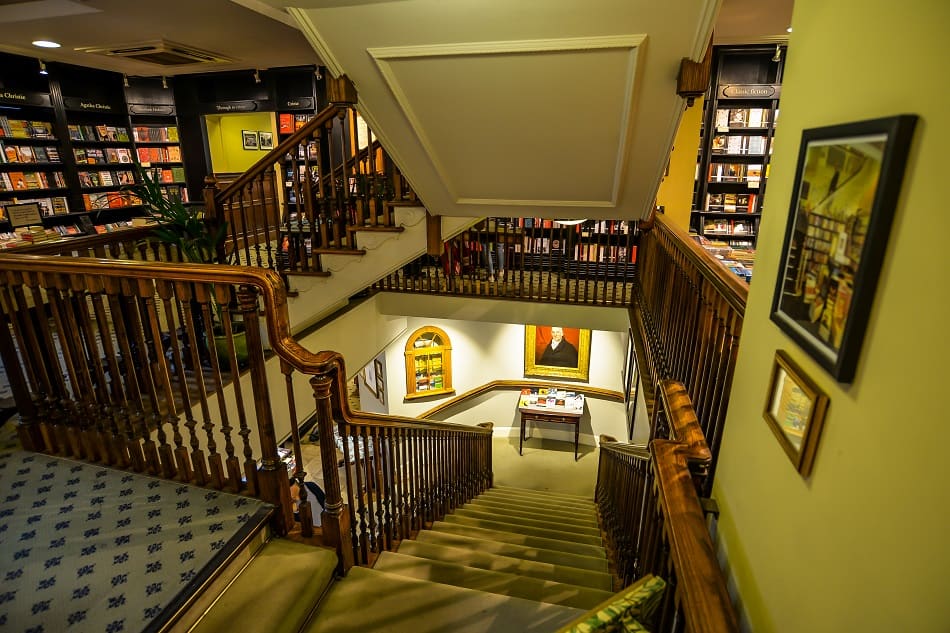 We didn't put this one first because honestly, they've already got enough going for them. Hatchards is not only London's oldest bookshop, it's also the most prestigious. They opened their doors back in 1797, and today they house more than 100,000 rare, limited, and first edition books – along with plenty of interesting contemporary selections.
The shop has been bestowed with at least three royal warrants, including one from Queen Elizabeth herself. If history, oak, and mahogany are your scene, make sure to plan a stop here on your next London trip. It's right next door to Fortnum & Mason.
Address: 187 Piccadilly, W1J 9LE
Bookmarks Bookshop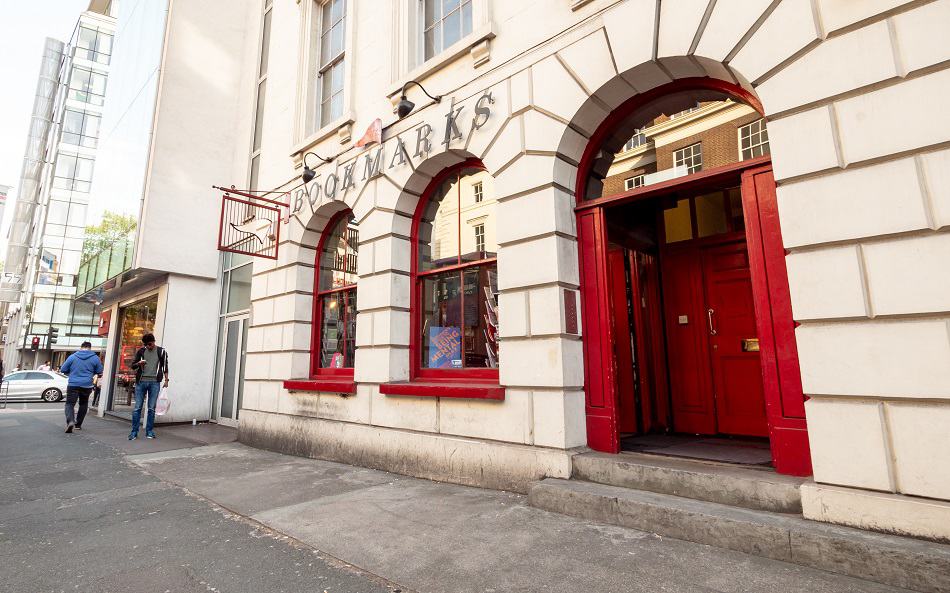 If you've got a subversive streak, you'll enjoy this socialist bookshop on Bloomsbury Street. Bookmarks has been equipping readers with the knowledge and inspiration they need to fight the man for more than four decades, making them one of the most un-Amazon shops you'll ever encounter.
Address: 1 Bloomsbury St, Bloomsbury, London WC1B 3QE
The Open Book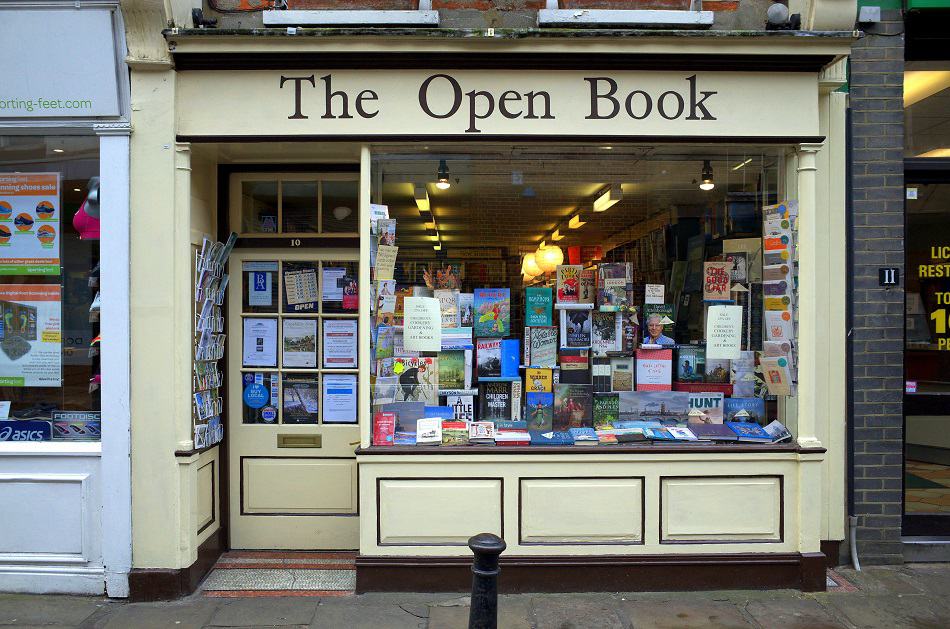 At first glance, The Open Book doesn't seem any different from a million other small independent bookshops. Or rather, it doesn't seem any different from the 1000 or so remaining independent bookshops in the UK. It's cosy, full of interesting selections, and staffed by people who actually read.
What's magical about this shop, though, is that it's a bit like the TARDIS. Though the front of the shop is tiny, it stretches far back into the building, with a back door that opens up to a garden. It's the sort of place all book lovers should seek to support and preserve.
We should also note that this one is not technically IN London, but on the outskirts in Richmond near Kew Gardens.
Address: 10 King Street, Richmond-Upon-Thames
Foyles Bookshop

If you think independent bookshops can't possibly compete on size, think again. Foyles was once listed in the Guinness Book of Records as the world's largest bookshop in terms of shelf length (30 miles) and for the number of titles on display.
Sadly, this one may not be entirely appropriate for this list, given that it was purchased by Waterstones back in 2018 – but it WAS independent for more than 100 years after its opening in 1903, and it remains a significant piece of British bookselling history.
Address: 107 Charing Cross Rd, Soho, London WC2H 0DT
Brick Lane Bookshop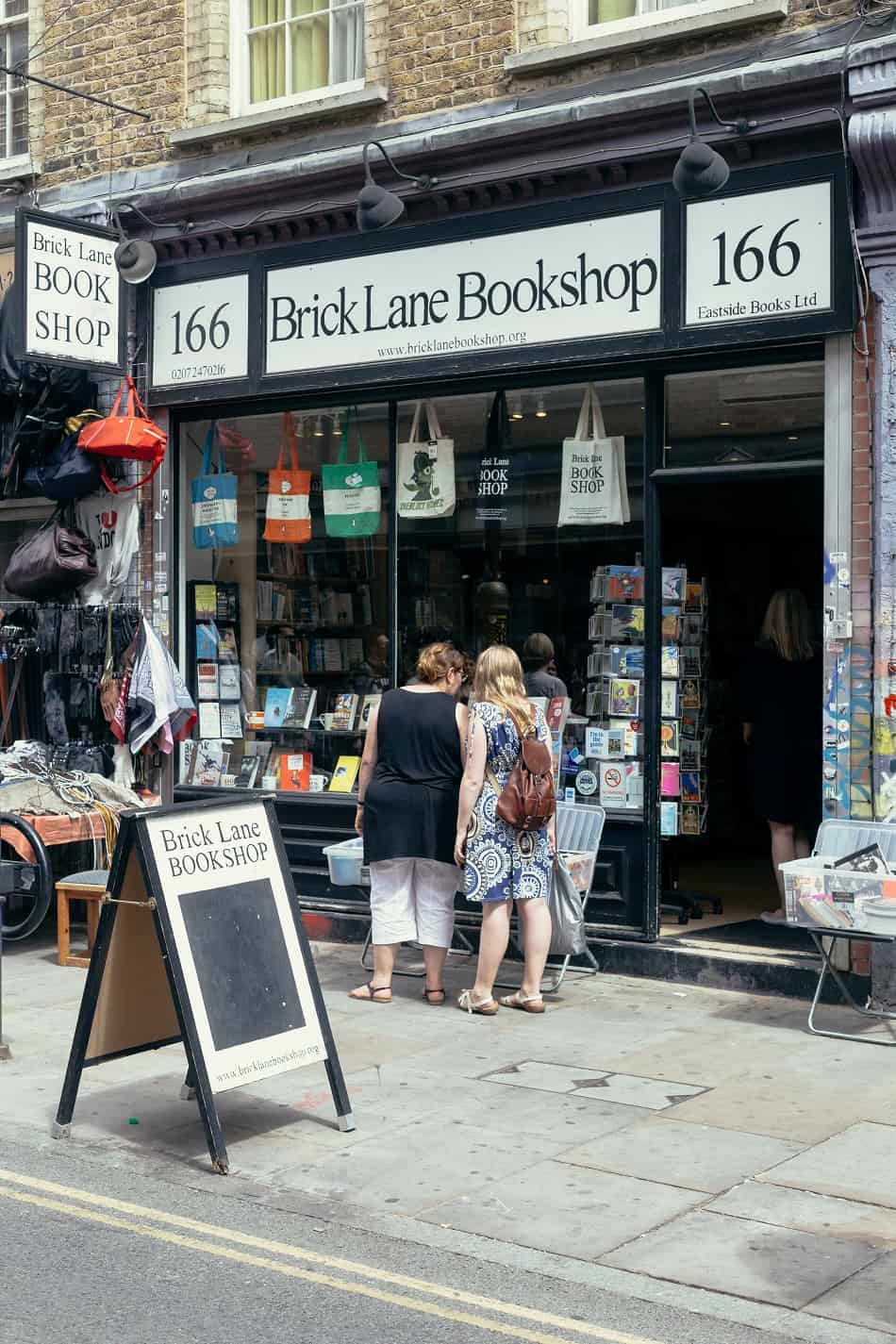 Brick Lane Bookshop has been serving London readers for more than 30 years now, and if you love cosy shops, this is your place. While there's a wide variety of titles in this tiny shop, they're particularly well-stocked in matters of local history.
Address: 166 Brick Ln, London E1 6RU
Lutyens & Rubinstein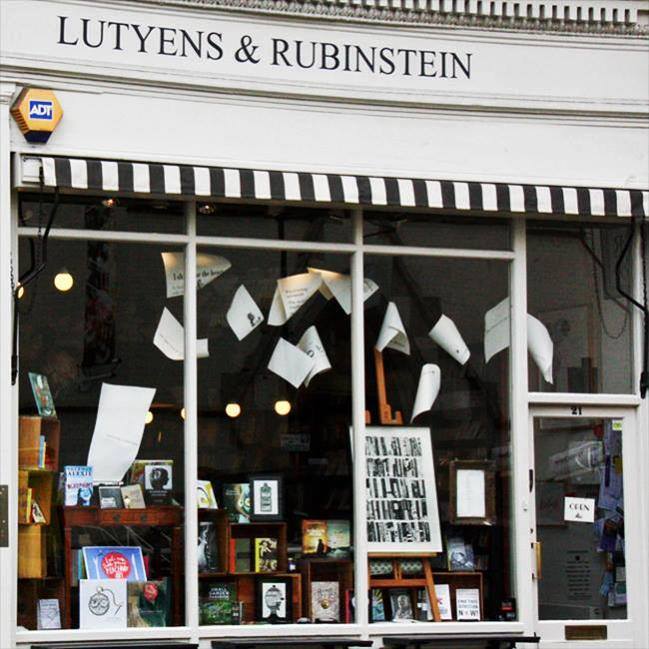 Last but certainly not least is Lutyens & Rubinstein. It's a shop that somehow manages to be both cosy and airy, and it was founded in 2009 by established literary agents Sarah Lutyens and Felicity Rubinstein.
Address: 21 Kensington Park Rd, London, W11 2EU
In a time when so many rely on Amazon and Kindle to purchase books, it's more important than ever to support these wonderful local stores so they'll be around for future generations to enjoy.
Save it to Pinterest