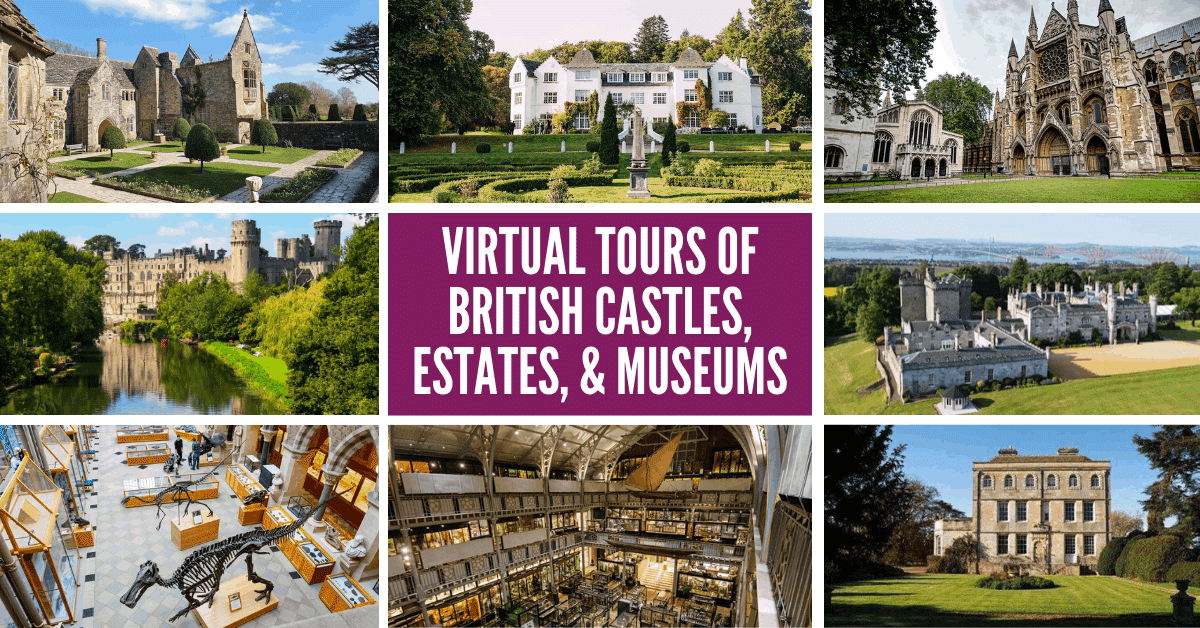 It's a great time to be alive! In the past, those who couldn't travel were forced to content themselves with nothing more than books and the occasional (but relatively rare) glimpse of places on television. Today, we have an almost incomprehensible amount of information at our fingertips, including a surprising number of immersive 3D tours.
For those who can't travel – which is pretty much all of us right now – we've pulled together some of Britain's best virtual tours. You can visit them on smartphones, tablets, or regular computers, but we recommend using a laptop or desktop computer for a better viewing experience. If you have a VR headset and it doesn't make you completely sick to use it, that will give you an even more immersive experience.
So, without further ado, let's look at those tours…
Castles & Stately Homes
Hever Castle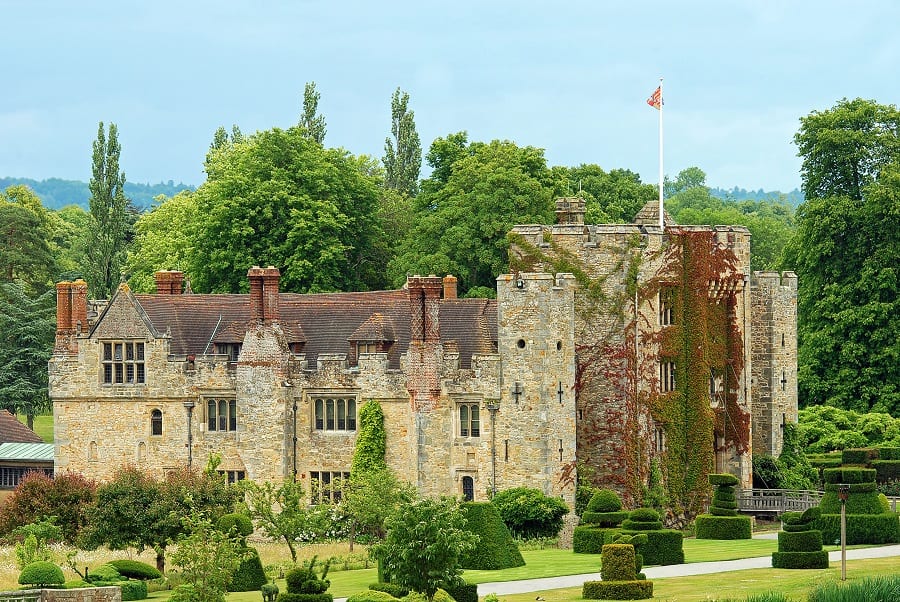 Location: Hever, Kent (about 30 miles southeast of London)
Hever Castle was the childhood home of Anne Boleyn, and today it's a tourist attraction, hotel, and wedding venue. It's also been used as a filming location for productions like The Princess Bride, The Great (upcoming), Inkheart, The Darling Buds of May, Lady Jane, King Ralph, and Secrets of the Six Wives (with Dr. Lucy Worsley).
Visit the 3D tour HERE | Website
Dundas Castle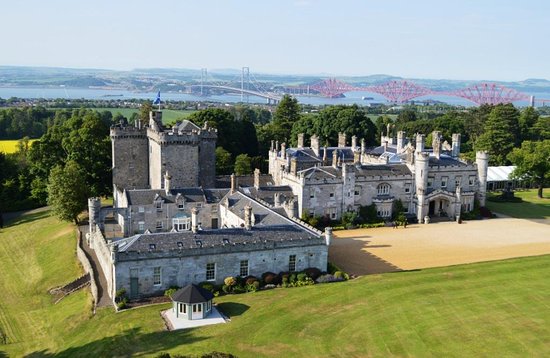 Location: Dalmeny, West Lothian, Scotland
This Scottish Castle is a castle wedding and events venue, and it occasionally plays host to TV and film crews. If you remember the 2000 film, The Little Vampire, that one was set at Dundas Castle.
Visit the 3D tour HERE | Dundas Castle
Achnagairn Castle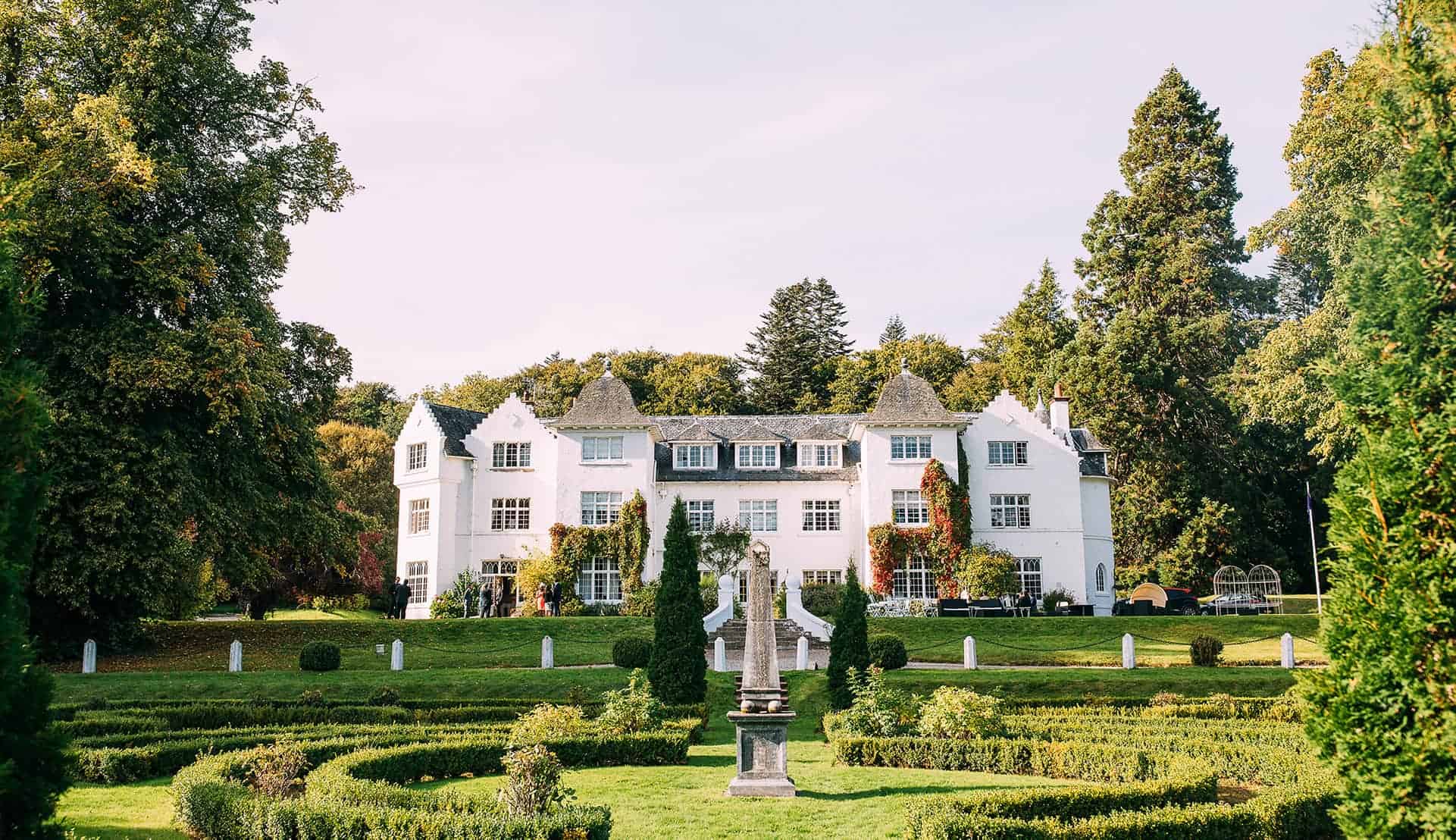 Location: Kirkhill, Inverness-shire, Scotland
Achnagairn Castle is not far from Inverness, and it's one of the top wedding venues in the entirety of the UK.
It's also worth noting that this particular tour is a Google Maps tour rather than a Matterport tour. It's still fun, but not of the same quality you'd get with a Matterport tour.
Visit the 3D tour HERE | Website
Warwick Castle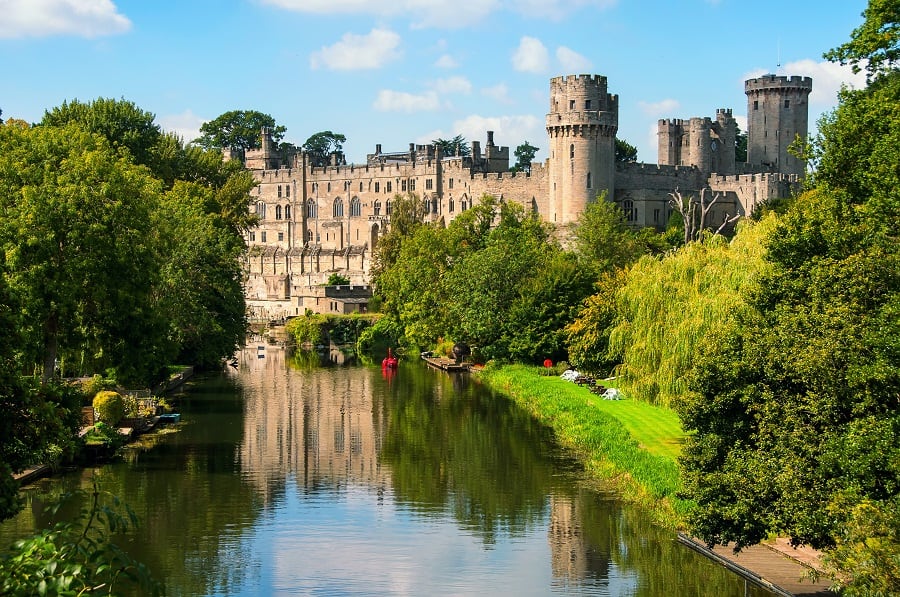 Location: Warwick, Warwickshire, England
This medieval castle was originally built by William the Conqueror around 1068, and it sits on the banks of the River Avon. Originally a wooden motte-and-bailey structure, it was rebuilt in stone during the 12th century.
It's also been used as a filming location for The Virgin Queen and a number of smaller productions.
Visit the 3D tour HERE | Website
Elmore Court Mansion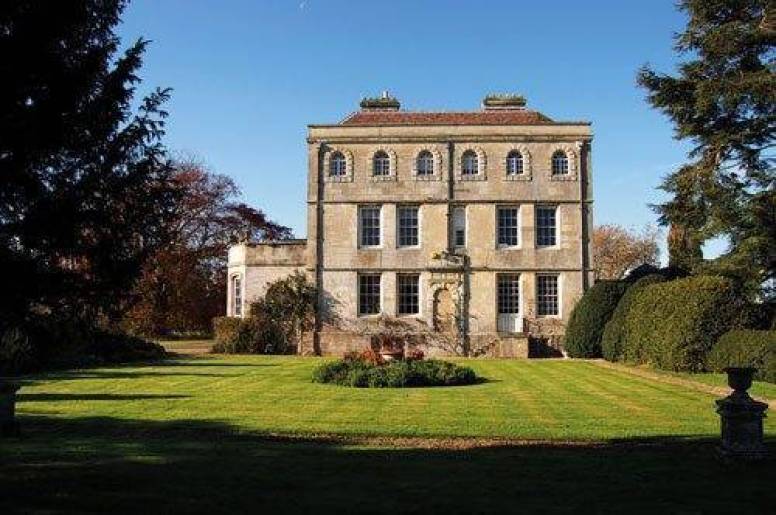 Location: Elmore, Gloucestershire, England
This Grade II listed mansion dates back to sometime between 1564 and 1588, and it enjoys views out over the Cotswolds and the River Severn. Today, it offers a slightly less stuffy space for weddings and events.
Visit the 3D tour HERE | Website
Anne of Cleves House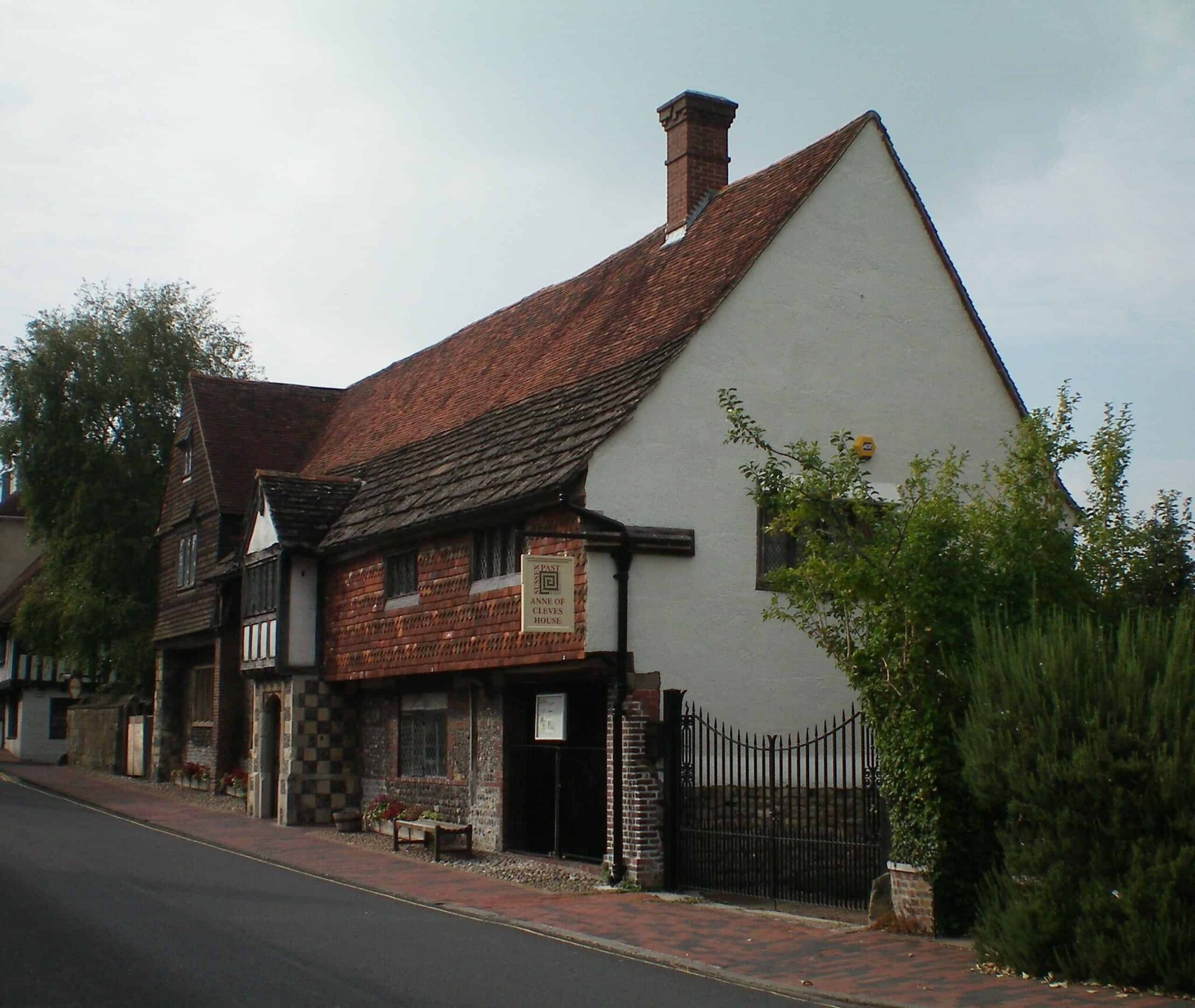 Location: Lewes, East Sussex, England
This East Sussex building was owned by Henry VIII's fourth wife, Anne of Cleves, and it now serves as a historic site and Tudor museum. Interestingly, she never actually visited the property. It was part of her annulment settlement in 1541.
Nymans House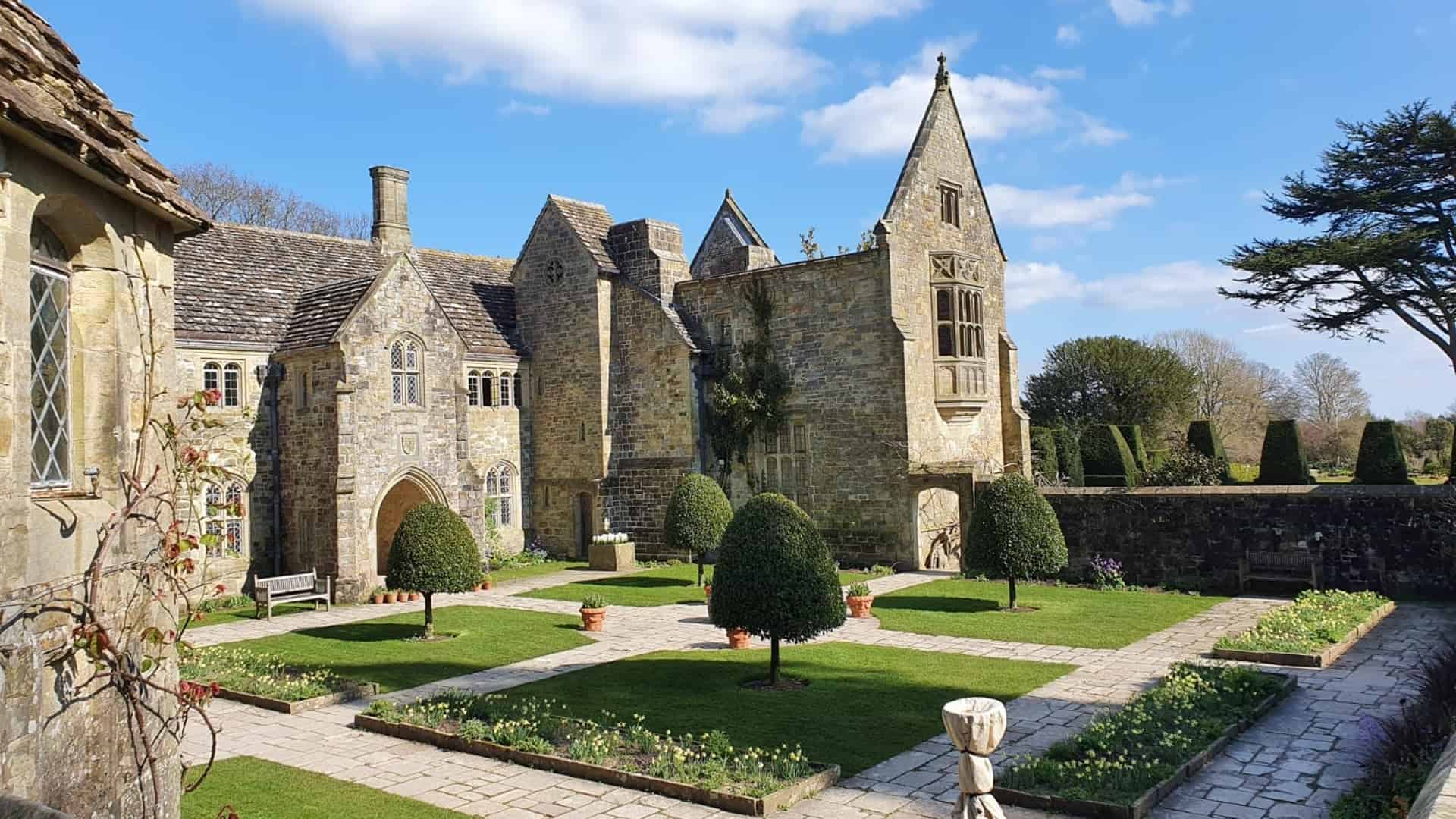 Location: Handcross, West Sussex, England
Nymans is a National Trust property in West Sussex, and it's best known for its gardens. It was once home to Anne Messel, mother of Princess Margaret's husband, Lord Snowden (formerly Anthony Armstrong Jones).
This virtual tour takes you on a tour of the house.
Visit the 3D tour HERE | Website
Lewes Castle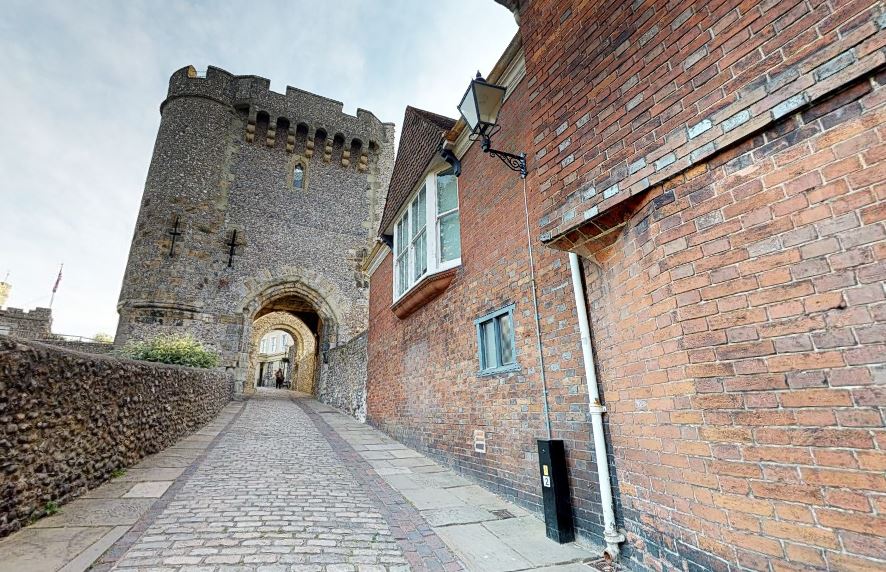 Location: Lewes, East Sussex, England
Originally called Bray Castle, this 1000-year-old Norman castle offers views across Sussex. It's managed by the Sussex Archaeological Society, and they are a charity (you can support them HERE). These days, the site offers tours and activities, and it's also a wedding venue.
Visit the 3D tour HERE | Website
3D Museum Tours
Oxford Museum of Natural History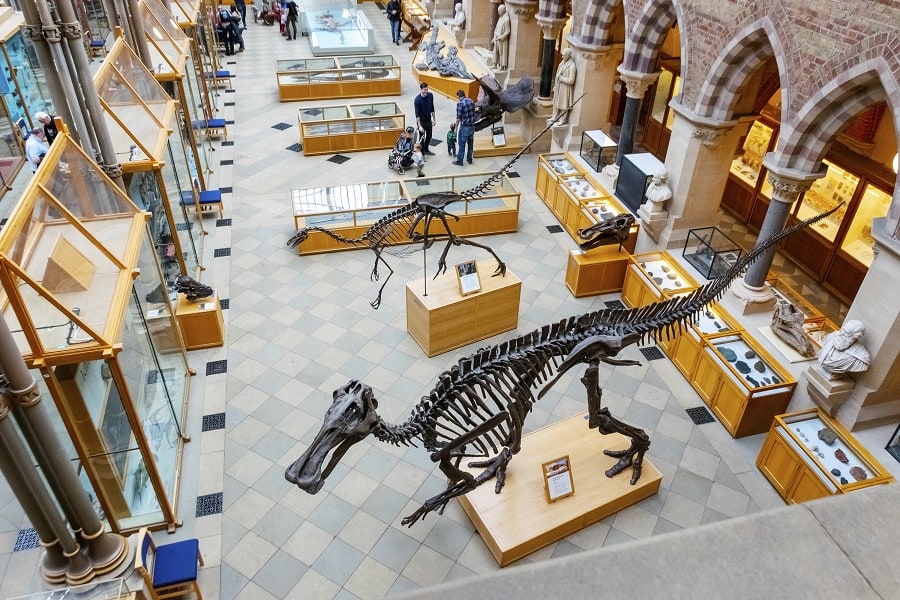 Location: Oxford, Oxfordshire, England
I love this Matterport tour, but the only major downside is that it's a bit old, and it doesn't have all the bells and whistles of some of the more recent ones (like the bullseye symbols that let you zoom in on signs or small items). It's still very much worth a view, though, particularly if you can't make it to the museum or you ARE headed to the museum but your time is limited and you want to get the lay of the land.
Pitt Rivers Museum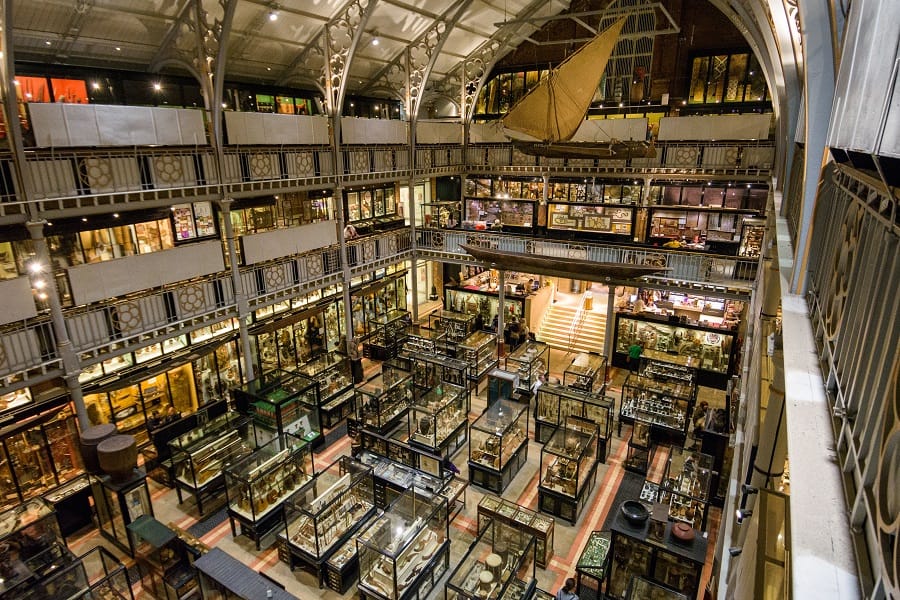 Location: Oxford, Oxfordshire (only accessible via the Oxford Museum of Natural History)
Part of the University of Oxford, this museum houses the archaeological and anthropological artifacts from their collection.
Bristol Museum & Art Gallery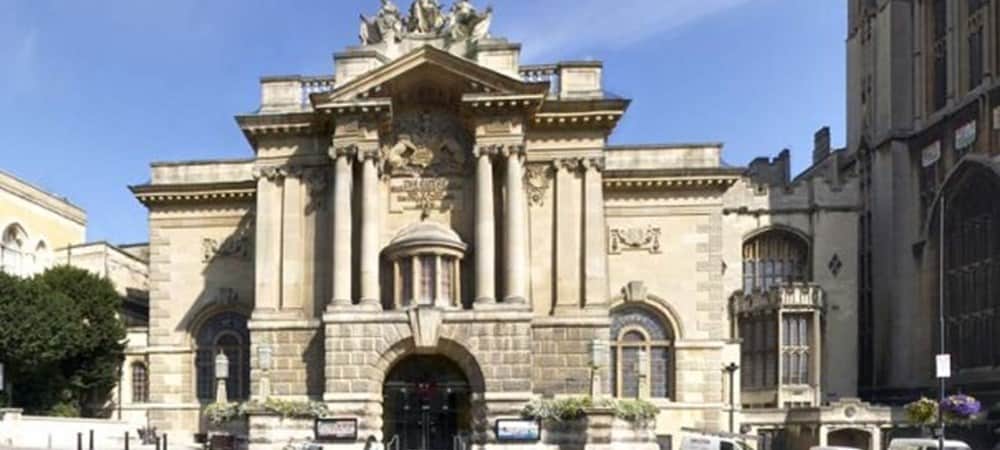 Location: Bristol, England
This museum features a treasure trove of archaeological artifacts, art, (including some by famed local Banksy), and even a Romany caravan.
Visit the 3D tour HERE | Website
Sigmund Freud Museum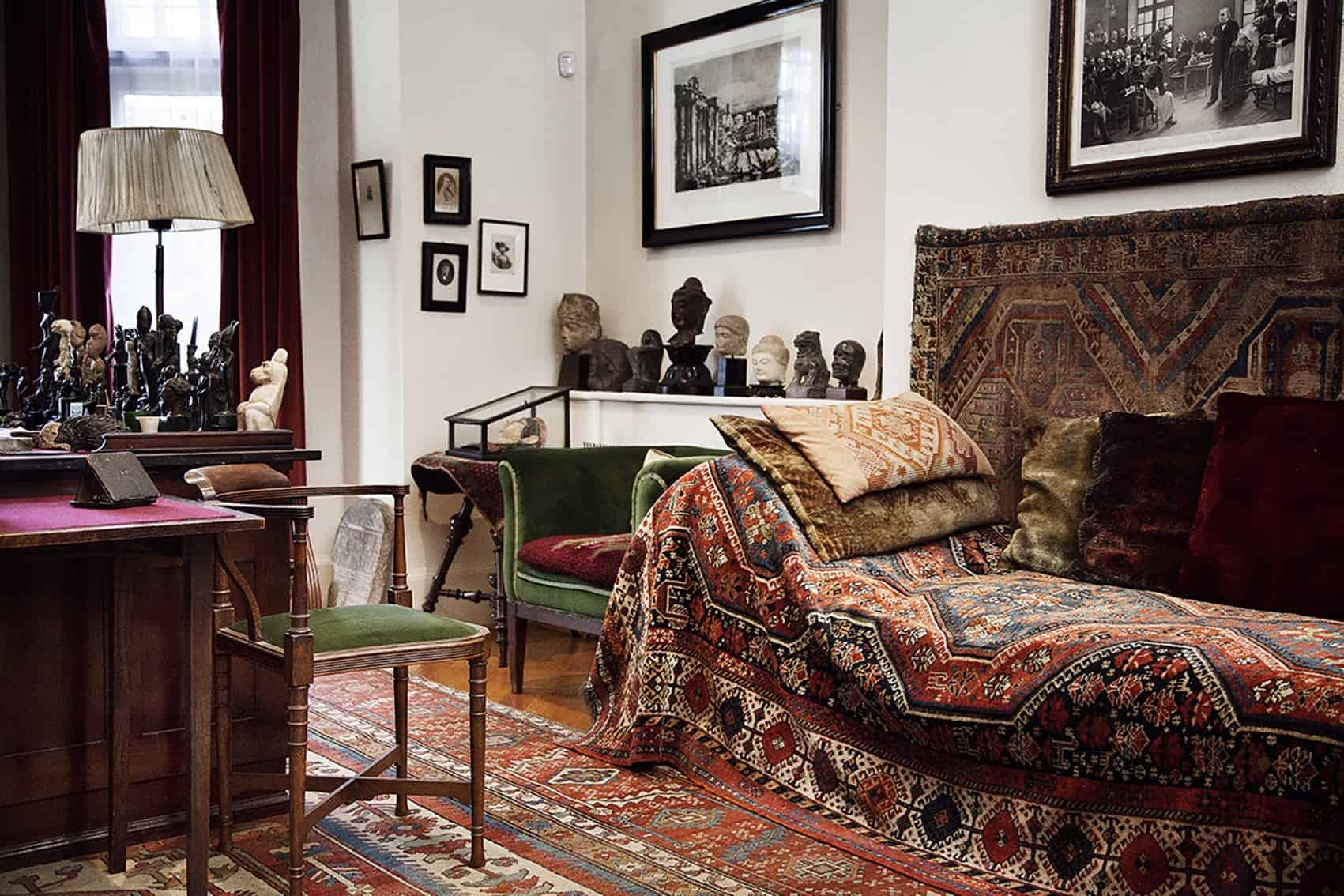 Location: London, England
Sigmund Freud's London home has been transformed into a museum of his life and work. Sadly, the images aren't of a high enough quality that you can always read all signs, but it's better than nothing when you're not able to physically visit.
Visit the 3D tour HERE | Website
Bletchley Park National Museum of Computing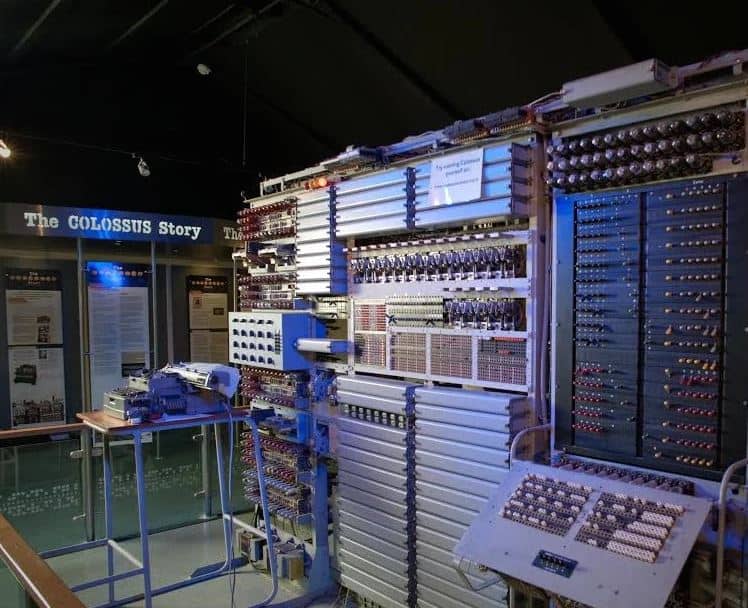 Location: Milton Keynes, Buckinghamshire, England
Whether you're a WWII buff, an amateur codebreaker, or just someone who enjoyed The Bletchley Circle, you'll enjoy this virtual tour of the computer museum now housed at Bletchley Park.
Charles Dickens Museum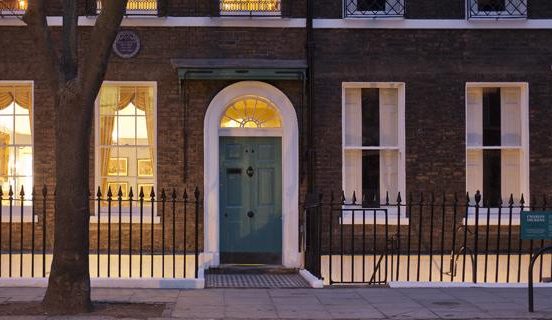 Location: London, England
From 25 March 1837 to December 1839, Charles Dickens lived in a Georgian terrace house at 48 Doughty Street in Holborn, London Borough of Camden. Today, it's a museum celebrating the beloved Brit's life and work.
Andrew Carnegie Birthplace Museum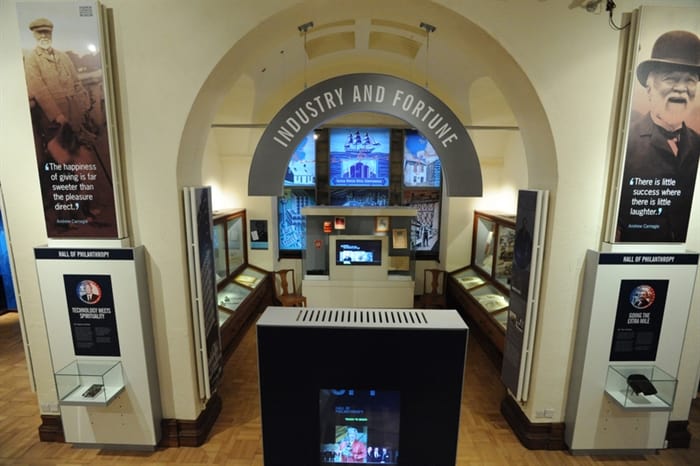 Location: Dunfermline, Fife, Scotland
This museum gives you a chance to take a look at Andrew Carnegie's life and rise from rags to riches. Though Carnegie's actual birthplace is a tiny cottage adjacent to the museum, the museum is a lovely hall built by his wife in 1928.
Fun fact: Andrew Carnegie is believed to have been a strong influence on the character of Scrooge McDuck (currently voice by David Tennant).
Visit the 3D tour HERE | Website
3D Tours of Religious Sites
Salisbury Cathedral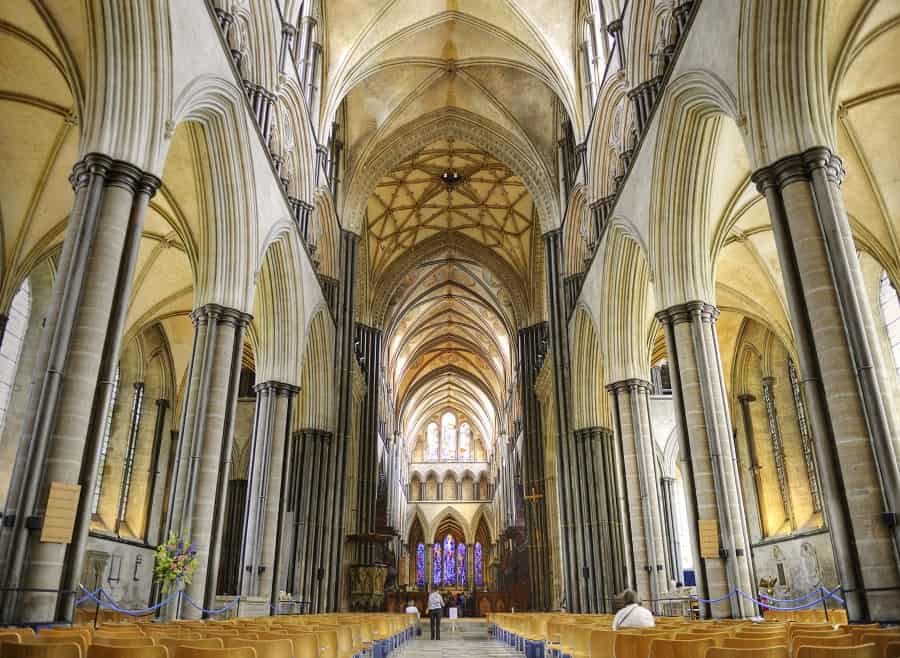 This massive Anglican cathedral in Wiltshire is regarded as one of the leading examples of Early English architecture. It's also home to Britain's tallest spire and the best preserved Magna Carta.
If you're a bird lover, you can also check out their nesting peregrines HERE.
Location: Salisbury, Wiltshire, England | Website
Saint Leonard's Church, Streatham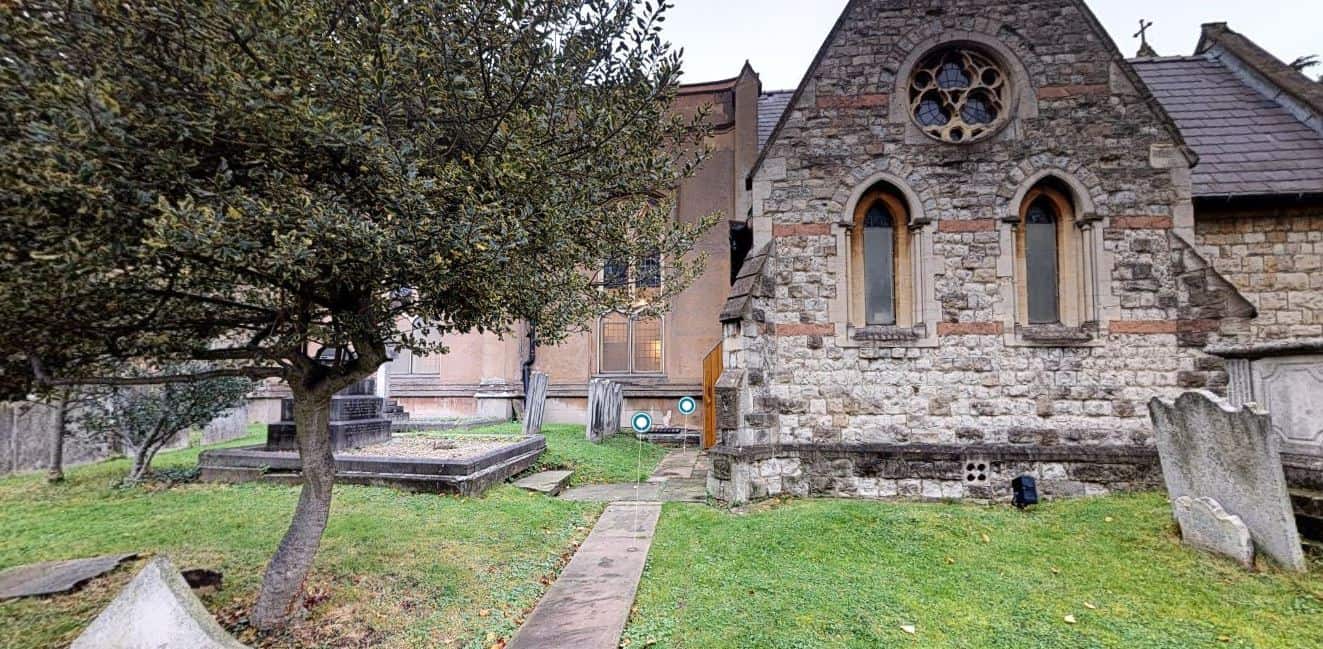 One of the creepier tours on the list, I highly recommend going down to the crypt. Due to some fires, the majority of the church looks quite new. The crypt, however, is old and creepy and everything you'd hope for in a crypt.
Location: Lambeth, London, England | Website
Michelham Priory & Gatehouse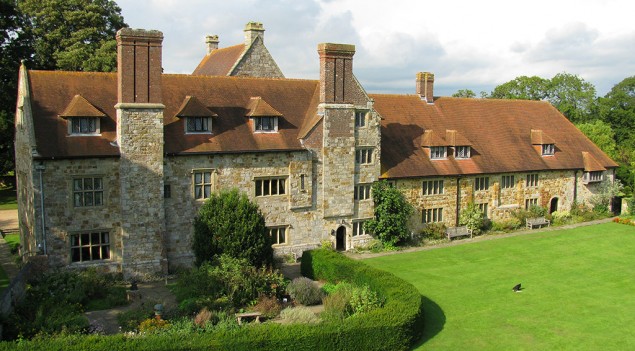 Home to the country's largest medieval, water-filled moat, this former priory has 800 years of history – including use as an evacuee shelter during WWII. Today, it serves as a museum and historic site for all to enjoy. They survive on admission fees and charitable donations, so if you feel so inclined, you can make a donation to the site's preservation HERE.
Location: Upper Dicker, East Sussex, England
Visit the 3D tour HERE | Visit the Gatehouse tour HERE | Visit the Barn tour HERE | Website
Newstead Abbey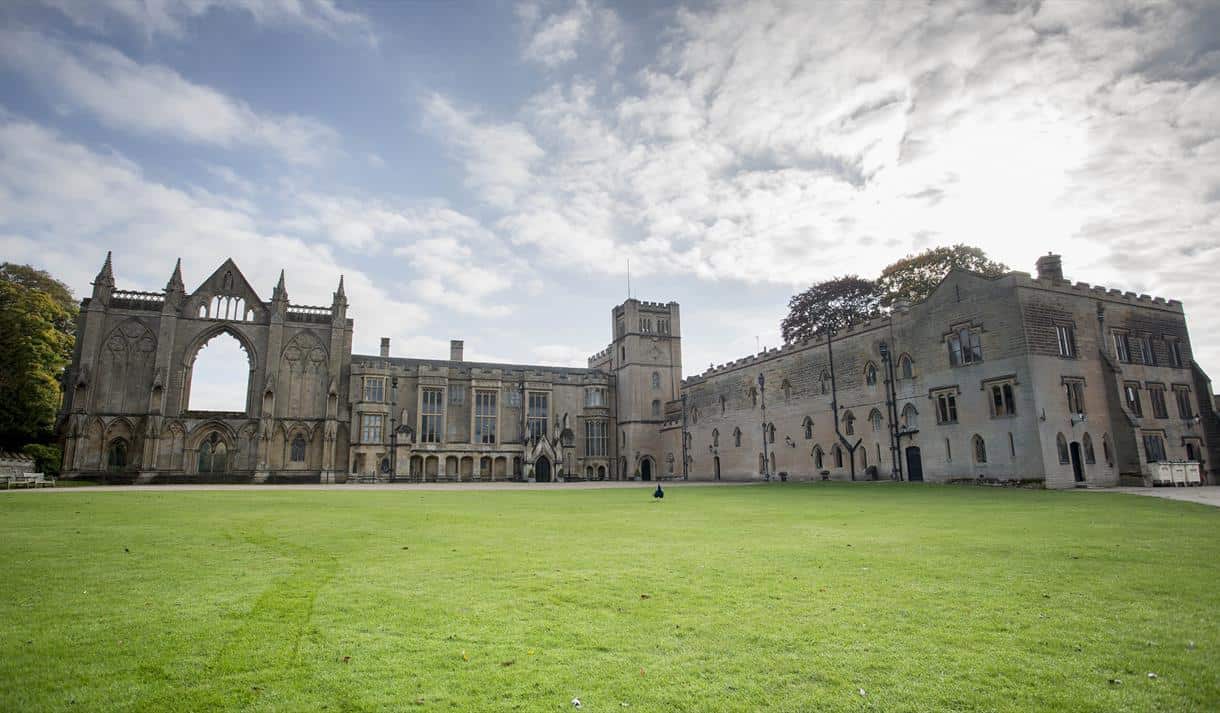 Location: Newstead Village, Nottinghamshire, England
Best known as the ancestral home of Lord Byron, this site was formerly and Augustinian priory. Today, they offer weddings, group visits, corporate hire, and educational trips.
Visit the 3D tour HERE | Website
Westminster Abbey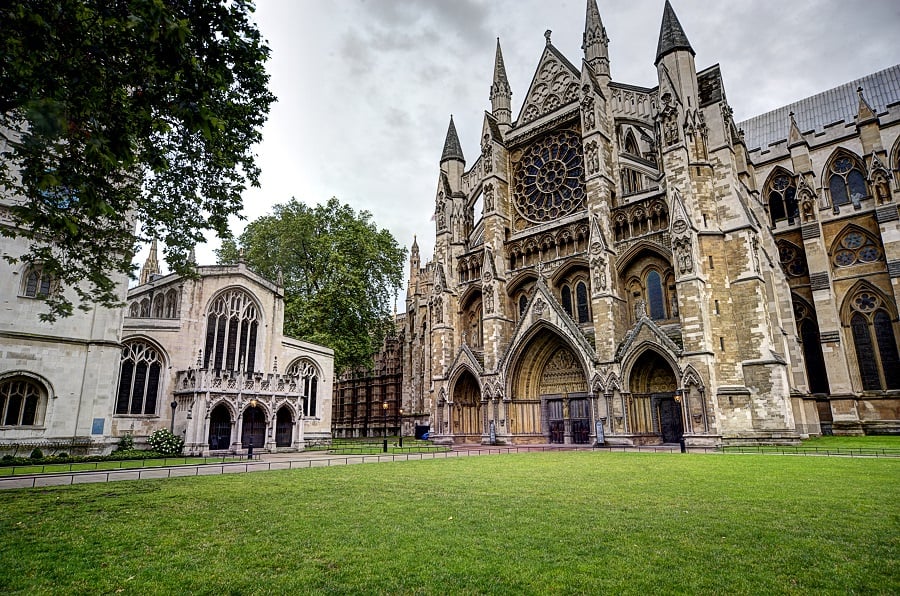 Location: London, England
Perhaps the most famous religious site in England, Westminster Abbey is available to tour on Google Street View. Unlike the usual spotty tours with just a few images and tourists scattered everywhere, they prepared for this and brought in professionals, resulting in a high-quality virtual tour.
3d Tours of Other British Attractions & Historic Sites
Fishbourne Palace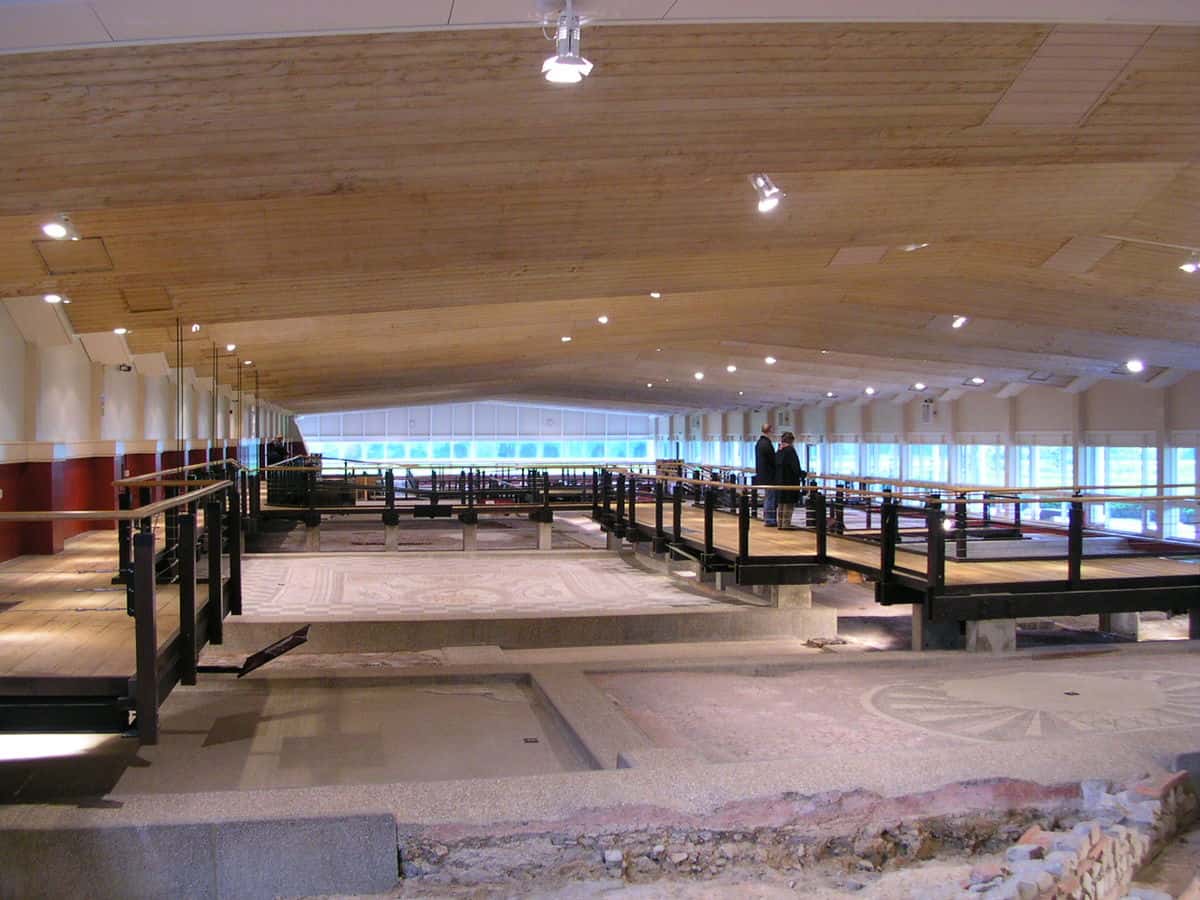 Location: Fishbourne, West Sussex, England
Fishbourne Palace was the largest residential Roman building discovered in Britain, and also one of the oldest. It was built somewhere around 75 AD, roughly 30 years after the Roman conquest of Britain.
Nature Discovery Centre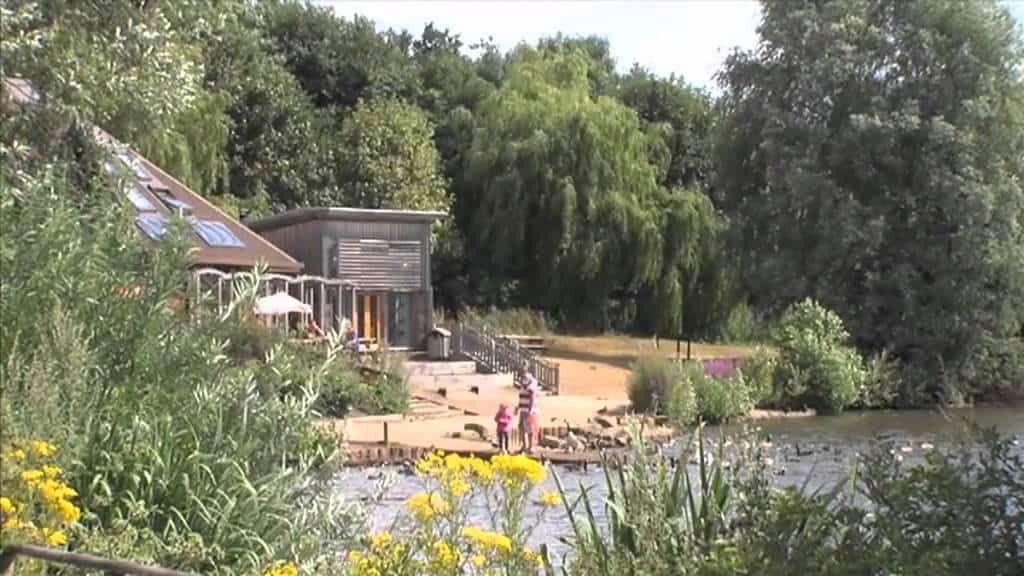 Location: Thatcham, Berkshire, England
Though most 3D walkthroughs focus on indoor locations, this one takes you to a nature centre positioned on Thatcham Lake, a flooded gravel quarry.
Visit the 3D tour HERE | Website
The Old Ship Hotel Cellar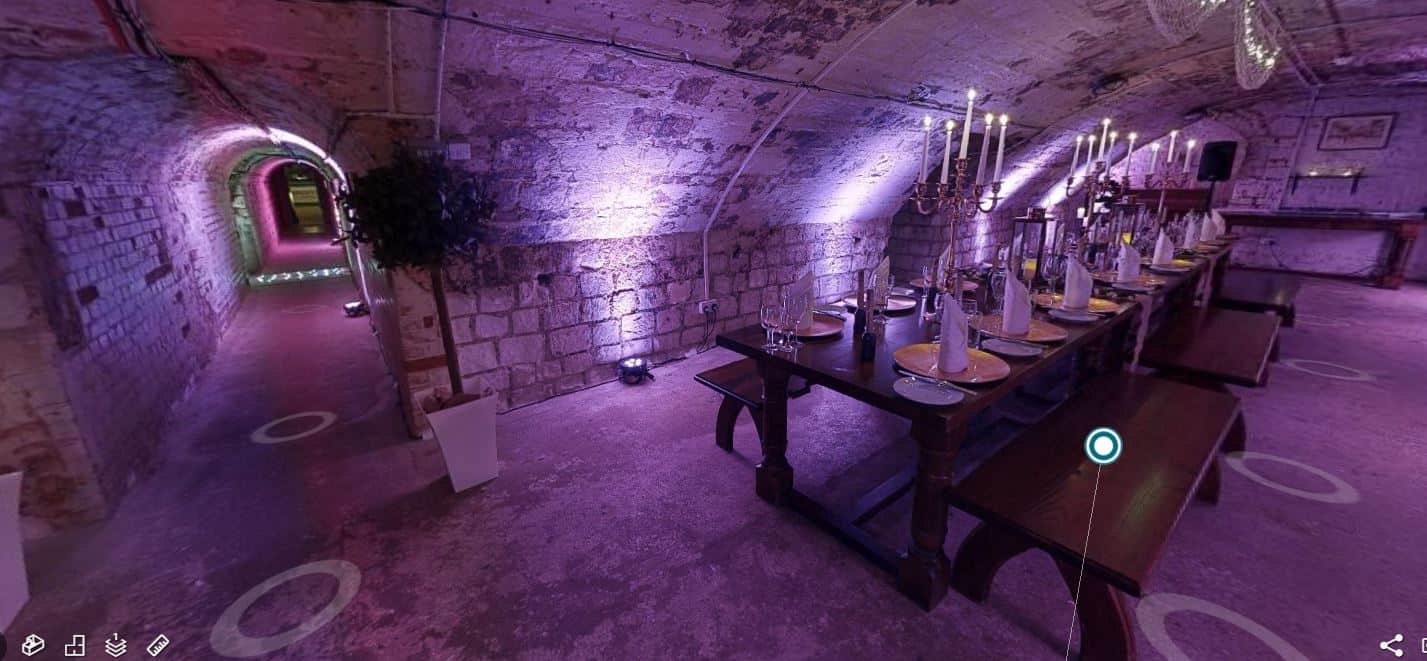 Location: Brighton, East Sussex, England
The Old Ship Hotel is a historic hotel in Brighton, England. It's the oldest hotel in Brighton, believed to have been built in 1559, and it contains the Old Ship Assembly Rooms. In the 1700s, they hosted card evenings on Tuesdays and Saturdays, and the hotel has played host to people like Niccolo Paganini and Charles Dickens.
Unfortunately, the tour below only covers the cellars – which now serve as a cocktail bar (Brighton's ONLY underground cocktail bar, in fact). You can also rent the venue.
Visit the 3D tour HERE | Website
What's Your Favourite Virtual Tour in England, Scotland or Wales?
Feel free to share your favourites in the comments. We'll definitely be adding more virtual tours to this list as we find them.
Save it to Pinterest!