Editor's Note: This is another fabulous guest post from Dave & Debra Rixon of Footloose TV / Grindelwald Productions. If you haven't yet, we highly recommend checking out their UK and Europe-based travel videos on Amazon and Vimeo.
What Better Way to Experience Rural Southern England?
Most people will have heard of the River Thames, it is England's greatest river and probably the United Kingdom's most famous waterway, but they probably tend to associate it with our nation's capital, as it flows through London to the sea. In keeping with a lot of the English, the Thames has been a constant, if not terribly prominent feature throughout our lives, and Dave and I started to think that perhaps we ought to delve more deeply into just where this great river came from – with cameras, of course!
And so, Footloose in England – Tales from the Thames was born.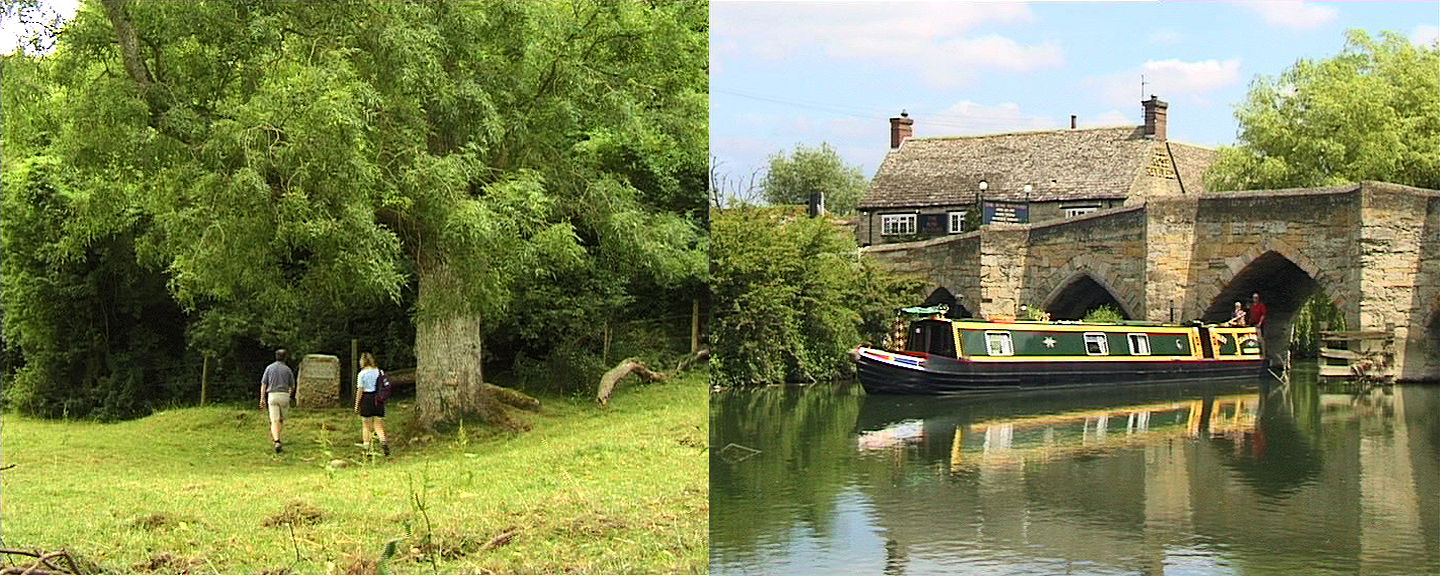 Getting to the Thames Head wasn't difficult, it's well marked, and situated in a pretty cow field in Gloucestershire, but televisually, it was a little underwhelming for the start of a film. Middle England's countryside in Spring is lovely to behold, but it wasn't until we reached a village called Ewen that we actually had any water to feature in it. But after we had dropped in to the Wild Duck Inn there, this infant waterway got into its stride, and the first lock on the Thames is at Lechlade, where the river first becomes navigable. It is here that the first tales of its commercial history are told, and you learn that the Thames was a very important waterway for transporting commodities around the country, in conjunction with the canal network that came to be built.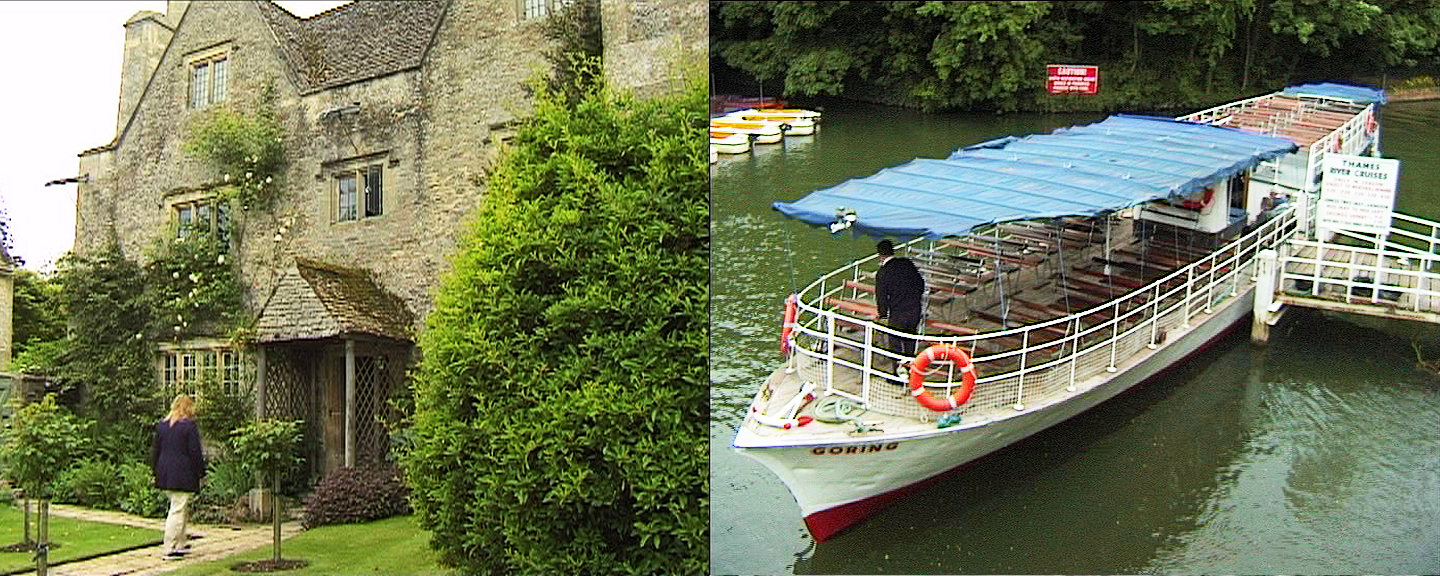 The Thames winds its way through the Cotswolds Water Park to Oxford, taking in more water from minor tributaries along the way, and at the University city it is truly celebrated. On a visit to Oxford, you can stroll beside this marvellous river through Christchurch Meadows, have a drink and something to eat at the Head of the River pub at Folly Bridge, or take one of Salter Brothers' 110 year-old steamers down to another historic town, Abingdon. It's a great afternoon's excursion, and if you time your visit right, there are Morris Men performing in the town, and the election of the Mock Mayor!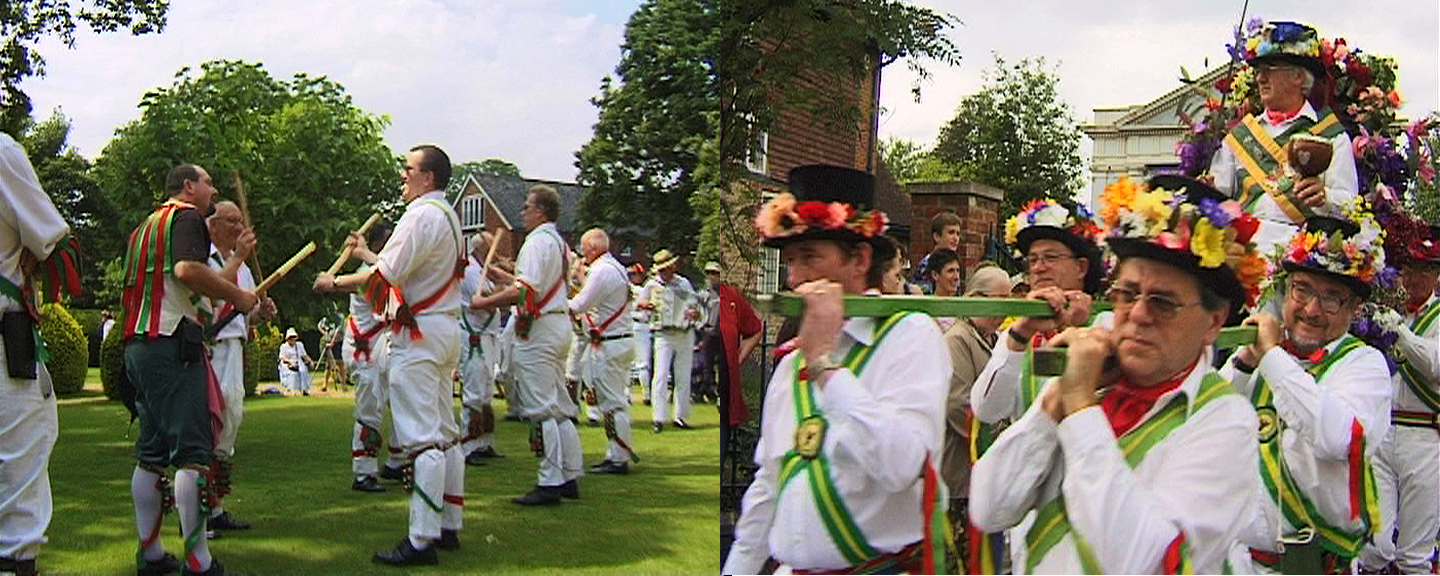 Another great riverside excursion from Oxford is Kelmscott Manor, William Morris' lovely restored home, full of memorabilia of Morris' life, and also some of his wonderful fabric patterns are featured. A cafe and sumptuous shop round off the visit, before heading back to Oxford.
As you navigate further along the Thames towards Windsor and London, river traditions abound, and if time is limited, some careful planning can allow you to spectate and experience some of these time-honoured events; such as Henley Royal Regatta Week, where it is de rigueur to dress up and parade up and down the waterside, seeing and being seen.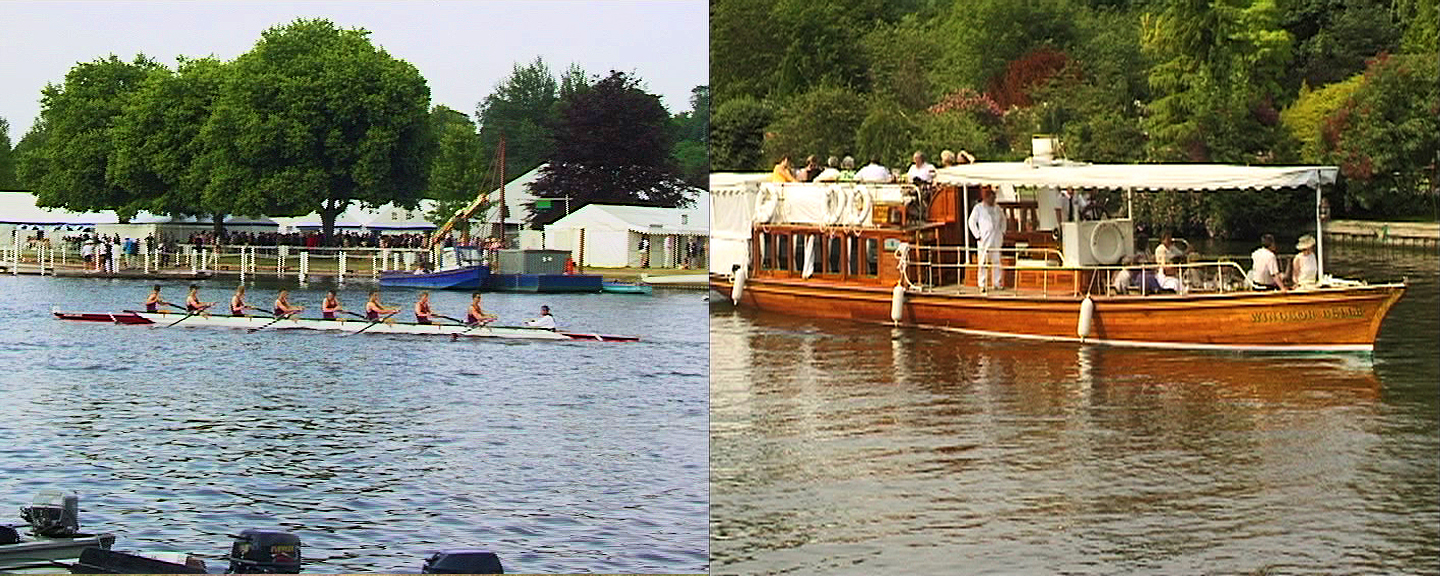 This water carnival is closely followed by the Vintage Boat Rally at Fawley Meadow on the outskirts of the town, another excellent excuse for messing about in boats.
At any of the rural riverside towns and villages downstream of Abingdon, you can witness the pageantry of Swan Upping; the business of counting the Queen's swans and checking their general health. Dave and I were immensely privileged to be allowed to accompany the Swan Uppers and the Queen's Swan Marker in the press boat, on a section of the river, to take part in this spectacle which happens for a week every year in July. Another great ancient tradition that is easily accessed from London.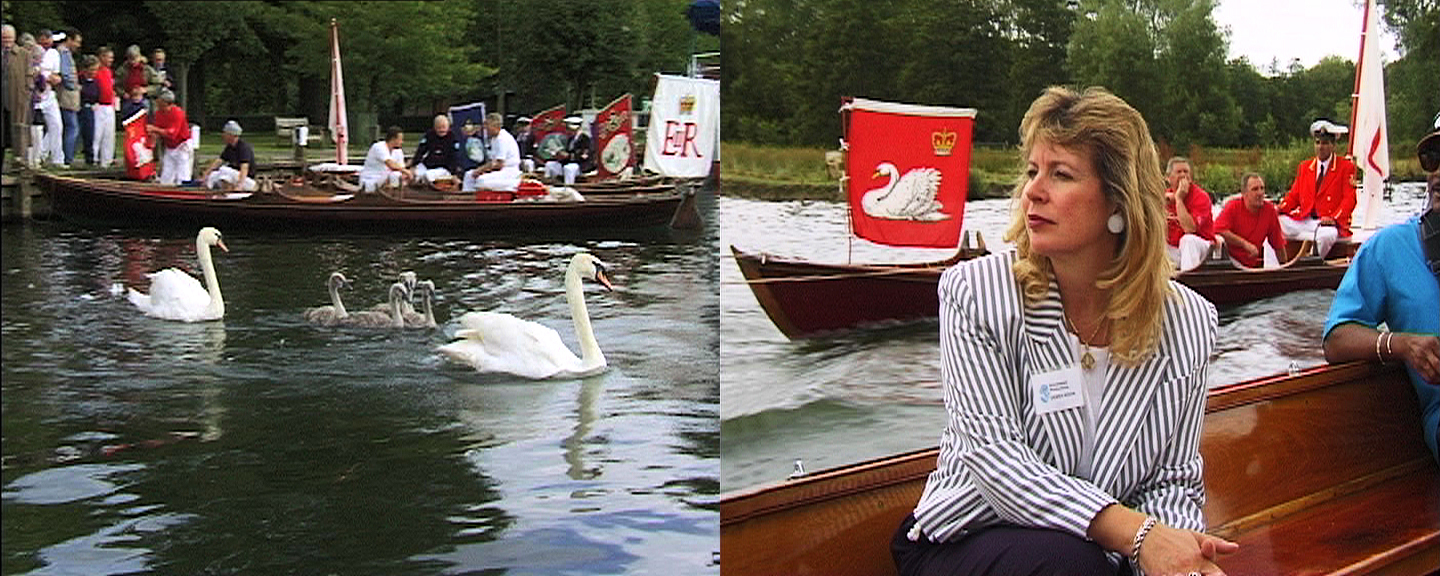 Boating on the Thames has always been a relaxing past-time, and Dot and Ian Hart were kind enough to take us on their cabin cruiser for 13 miles of the river, explaining what the great river means to them, and the fact that it was the inspiration for escaping the 'rat race'. Steamers and boats for hire are plentiful along the Thames, and a great way to experience the countryside just a short journey from London.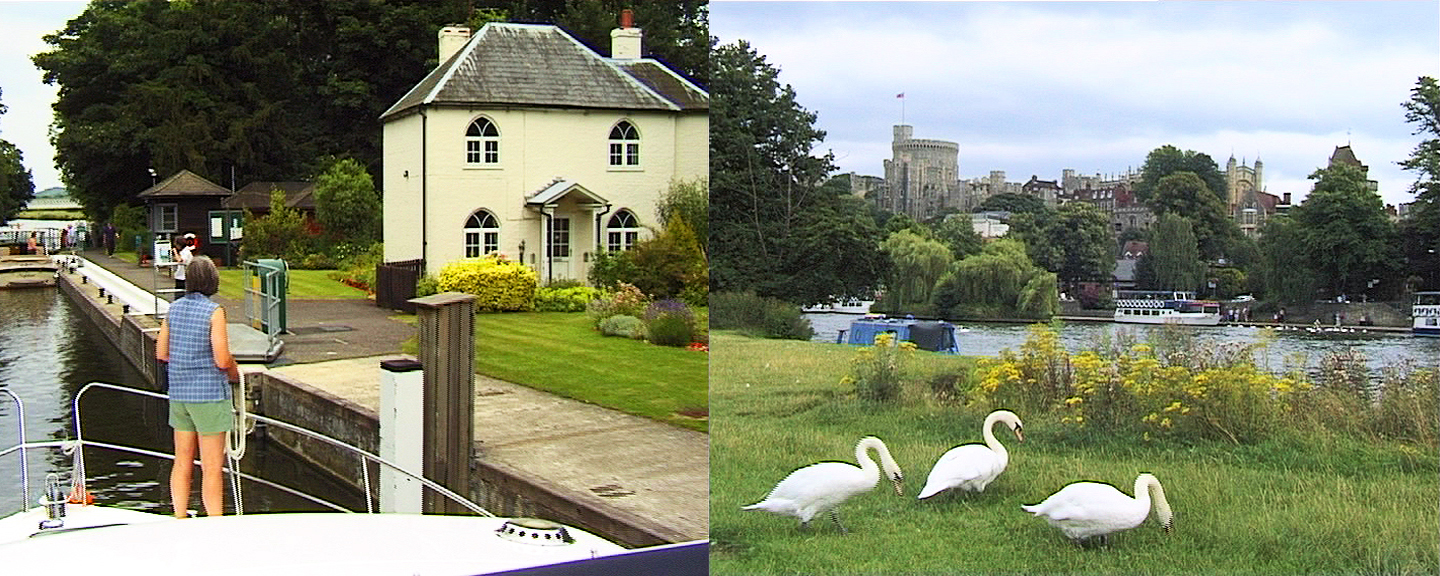 Royal Windsor is a perfect excursion out of London, and where the Thames really comes into its own, providing plenty of activities once you've tramped round the castle. On the Eton side, over the foot bridge, the riverside is undeveloped, with plenty of little inlets for children like myself and my sister to paddle in, with skirts tucked up into our knickers, and a picnic on a blanket for my grandparents and parents. Windsor was also a great halfway meeting place for cousins to join us for an afternoon of generally getting wet.
The Thames flows magnificently through London, and river traffic is plentiful and a great way to move up and down, but it can be so much better enjoyed by getting out of the city, and spending some time being immersed in the heritage and traditions of this great waterway that has witnessed the making of English history. Tales from the Thames gives you all the inspiration and information to experience some of that pageantry.
Save it to Pinterest!