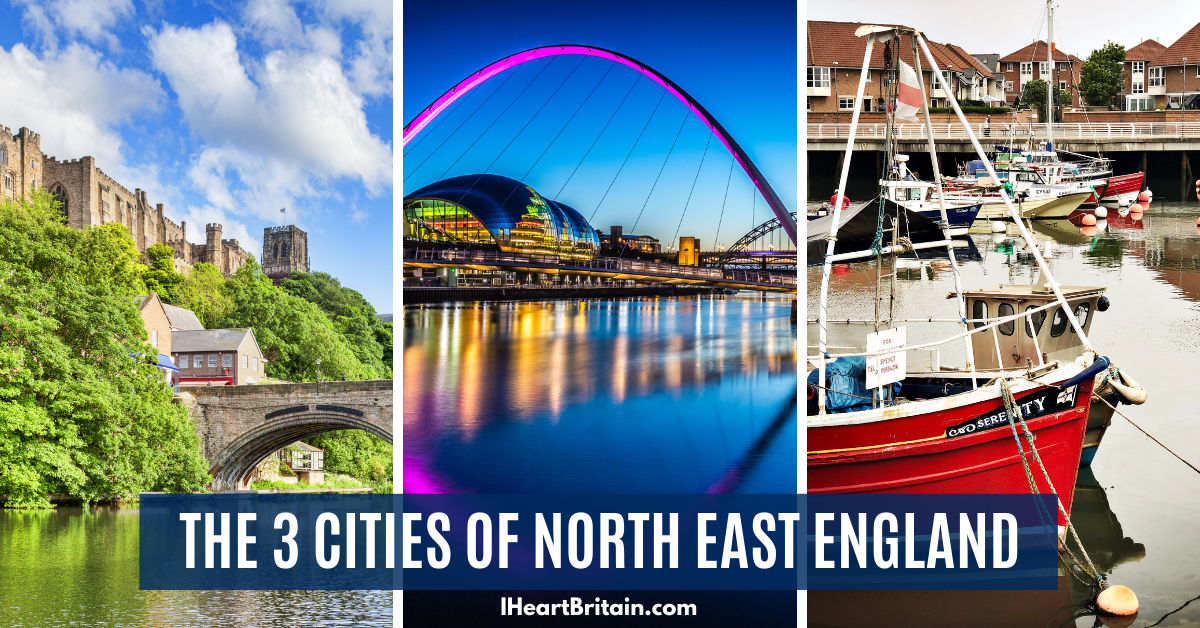 Seeing that we've done a post on the 7 Cities of Scotland, we thought it only right that we move on into England to take a look at the country's 51 cities.
Keep in mind that in the UK, cities are not defined by skyscrapers and multi-million person metro areas. Instead, it's a status granted by the monarch – and no one trait will automatically guarantee city status. Historically, places with a cathedral were often called cities, but even that is no guarantee.
The UK is divided up into 9 basic areas, so we'll start this series of posts in North East England and progress clockwise from there in future posts.
The 3 Cities of North East England
If you're not familiar with the North-South divide in England, it's worth knowing about as we get into this series of posts. Historically, people have often stereotyped the northern parts of England as being less educated, a bit rougher, and more likely to be working class. On the positive side, northerners are often believed to be friendly, tough, and hard-working.
The North relied heavily on manufacturing during the Industrial Revolution, and the area was rich in natural materials like coal and iron ore. As heavy industry left the UK and moved to developing countries, industrial regions suffered.
These days, cities and towns in the north are more likely to be poor, and real estate is cheaper. People also tend to be less healthy in the north, with the area consistently dominating the UK obesity ranks. The North East in particular is plagued by weight troubles, with 68% of its people classed as overweight.
That doesn't mean the area has nothing to offer, though. Just as in other countries, you stand to miss out on a lot of great people and places if you overlook the region because of stereotypes.
There are three cities in North East England: Durham, Newcastle upon Tyne, and Sutherland.
Durham, England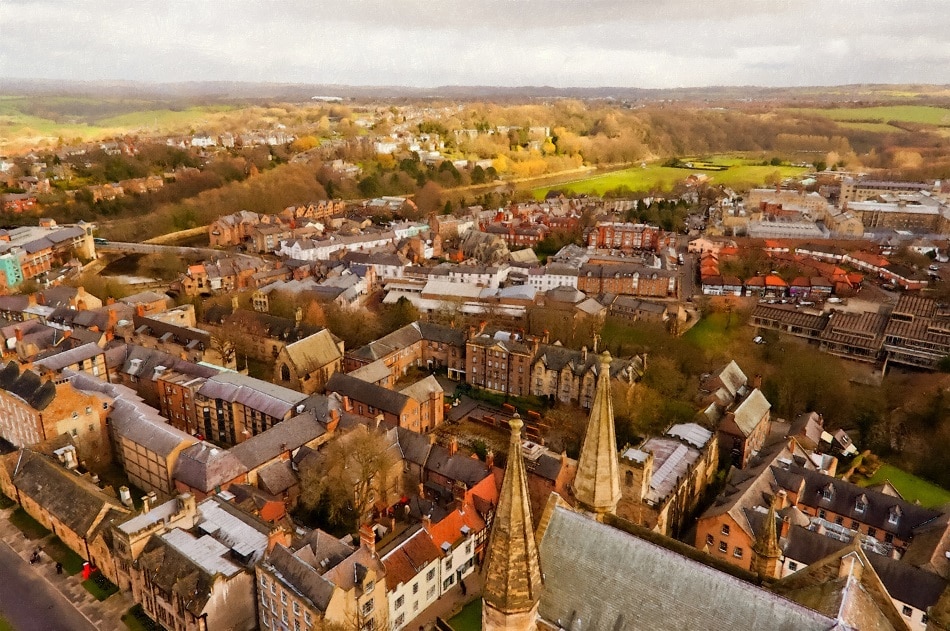 The cathedral city of Durham lies along the River Wear and serves as home to roughly 50,000 people. Legend states that the city was founded in 995 by divine intervention – chosen to act as the new resting place for poor St. Cuthbert, whose body had to be moved to protect it from Viking raids on Lindisfarne.
The story says the monks were wandering around with his body, only to stop suddenly on the hill at Warden Law, totally unable to move it no matter how they tried. They stopped and fasted and prayed until one of the monks had a vision of St. Cuthbert telling him the coffin must be taken to "Dun Holm". Suddenly, they could move the coffin again – but nobody knew where to find Dun Holm.
By chance, they ran into a milkmaid looking for her lost Dun Cow, last seen at Dun Holm…and they followed the milkmaid to the spot. Once there, they set about building the core of what would become modern-day Durham (not that any of the early wooden structures are still there).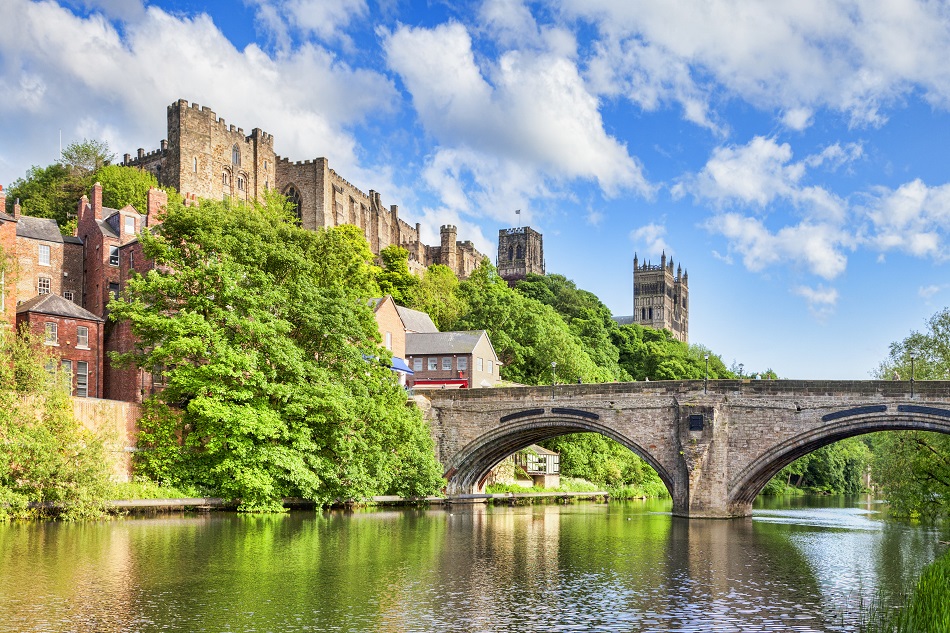 Today, Durham is a beautiful small city with a very historic feel to it. It's said that visitors to St. Cuthbert's shrine have been mysteriously cured of a variety of ailments, so if you have a condition that's bothering you, you may want to consider adding a stop to your next itinerary – just in case.
The castle and cathedral have been united as a World Heritage Site, but those aren't the only local attractions worth visiting.
Crook Hall & Gardens (sadly, this one closed in late 2020 due to the impact of the pandemic – with any luck, new owners may open it again)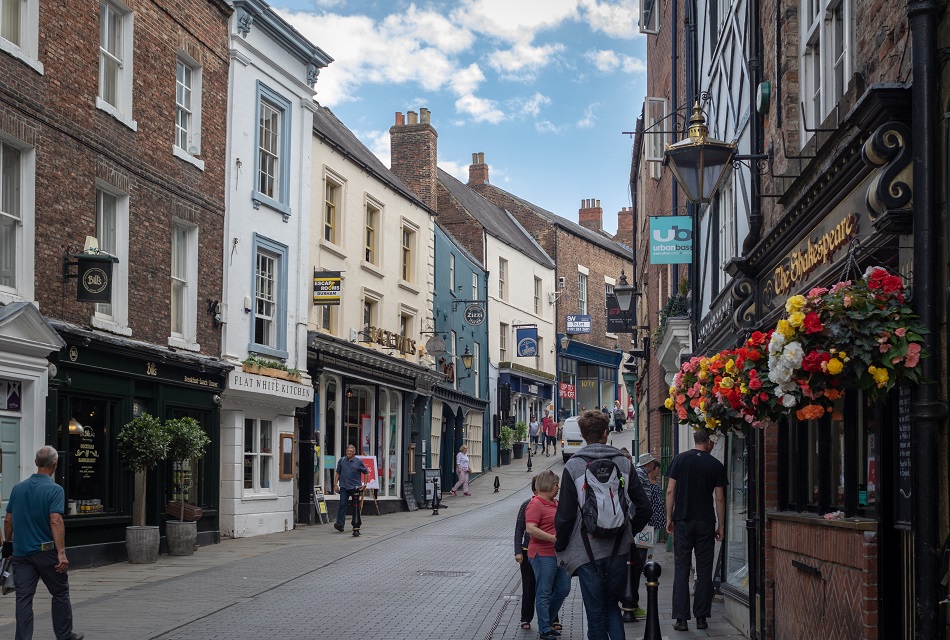 And of course, you can always just have a bit of a wander. There are more than enough shops and restaurants to keep you busy while you're there.
Newcastle upon Tyne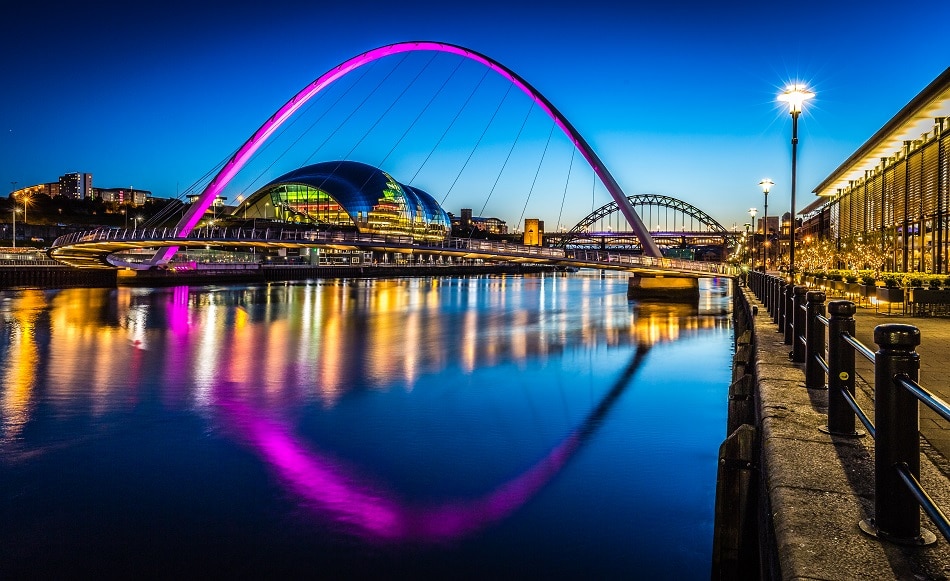 Newcastle upon Tyne (or just Newcastle, as it's more commonly called) is the most populous city in North East England, and it looks much more like what people tend to imagine when they hear the word "city". The city itself is home to roughly 300,000 people, but the metro area is closer to 1.65 million.
"Geordie" is a term often used to describe either a person from the area or the dialect of the area, though not everyone likes the label. It's often associated with working-class backgrounds, and the reality show Geordie Shore has helped to cement certain stereotypes many don't care for. Some people think the area has a certain hipness, while others turn up their nose at their "rough" Northern neighbours.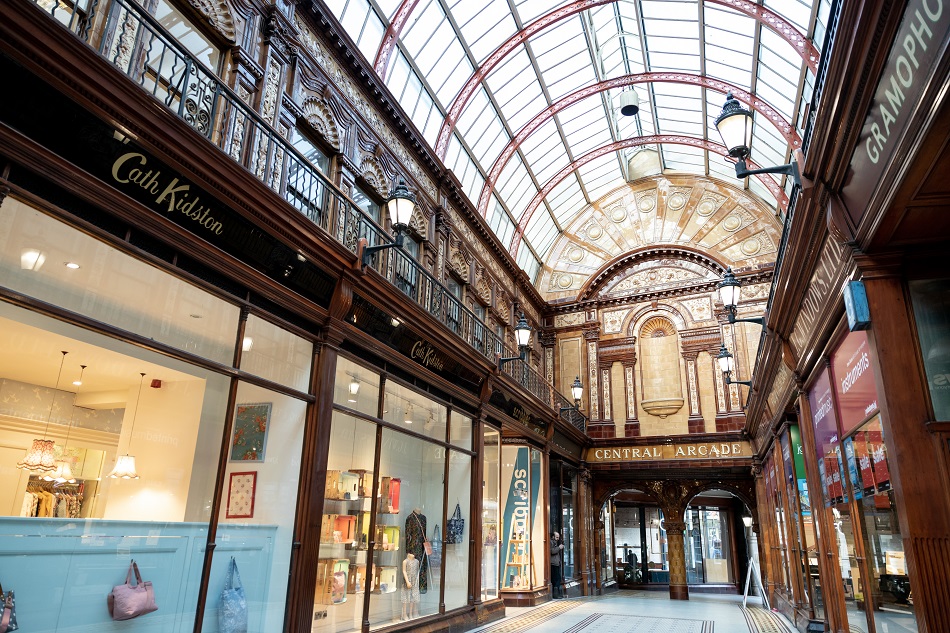 Because it's fairly large, there are loads of activities to choose from in Newcastle. If you're a British mystery fan, definitely check out the Vera TV Locations Tour. If history is your thing, it doesn't get much neater than the Victoria Tunnel, a 19th-century coal waggonway and WW2 air raid shelter.
A few others worth checking out include:
Central Arcade
Newcastle Cathedral
Jesmond Dene
Sunderland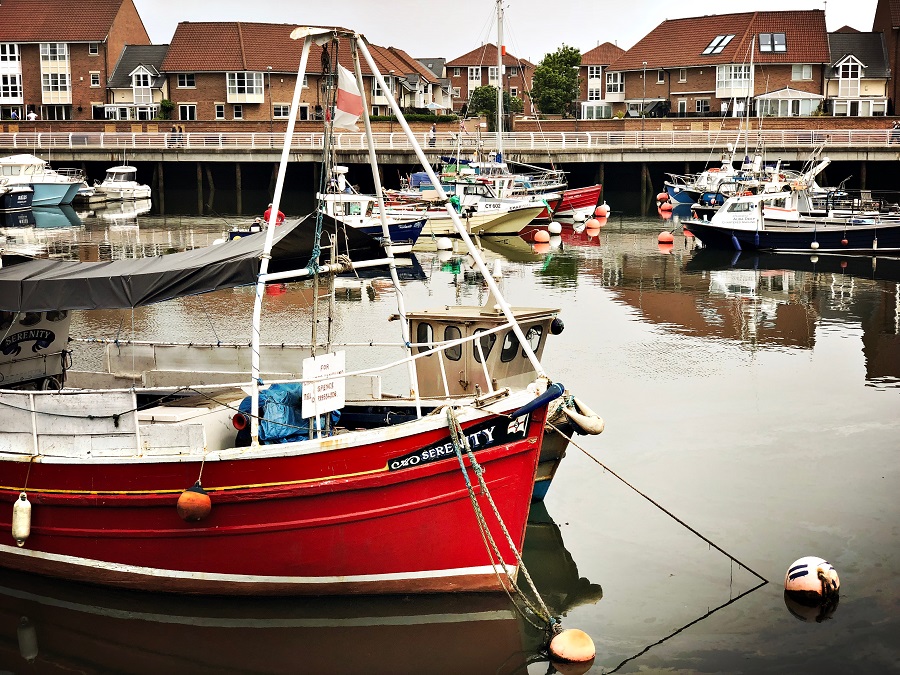 Though Sunderland isn't widely viewed as one of England's loveliest cities, it's not without its attractive bits. A city of roughly 175,000, Sunderland is not without its rough edges – but many are surprised to find out just how much history and culture is hiding within its boundaries. Though poverty levels are high relative to many other areas, Sunderland has been named as one of the safest cities in the UK.
If you find yourself in Sunderland on a nice day, we recommend checking out the beaches and Roker Park. Herrington Country Park is another great choice. Its land was once an open-cast mine, but these days it's a lovely place where plants and animals flourish. They even sell bird feed for the waterfowl.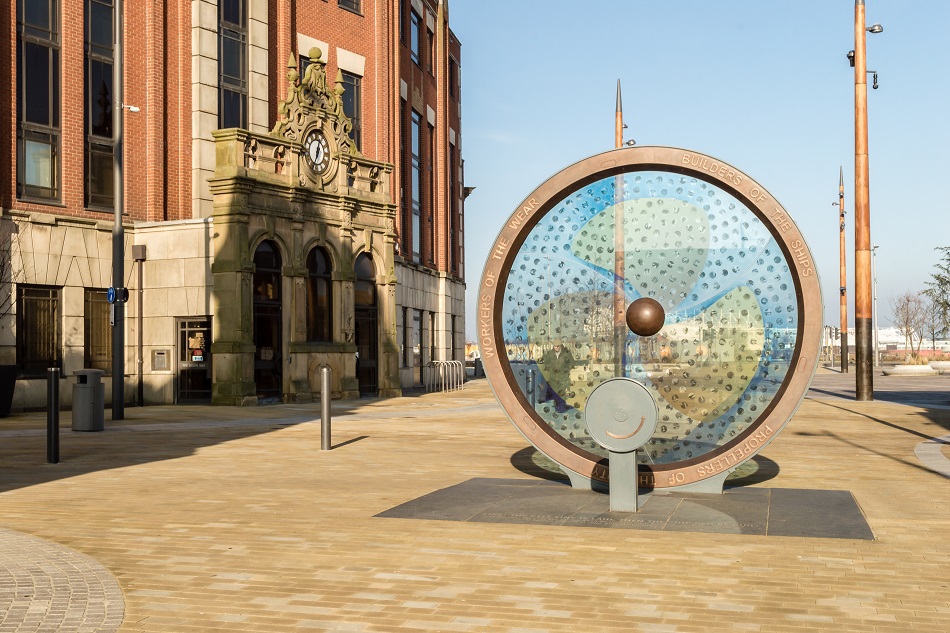 Of course, if it's not such a nice day, you may prefer indoor activities. A few highlights:
Not a fan of museums and culture? Try a walk around Keel Square (great for pigeon watching) and the Bridges Shopping Centre instead. The newly-revitalised area has plenty of shops and restaurants to keep you busy.
Next Up: The 7 Cities of Yorkshire & Humber
In our next post in this series, we'll take a look at the seven cities of Yorkshire and Humber (including Bradford, Leeds, and York, among others).
Save it to Pinterest!