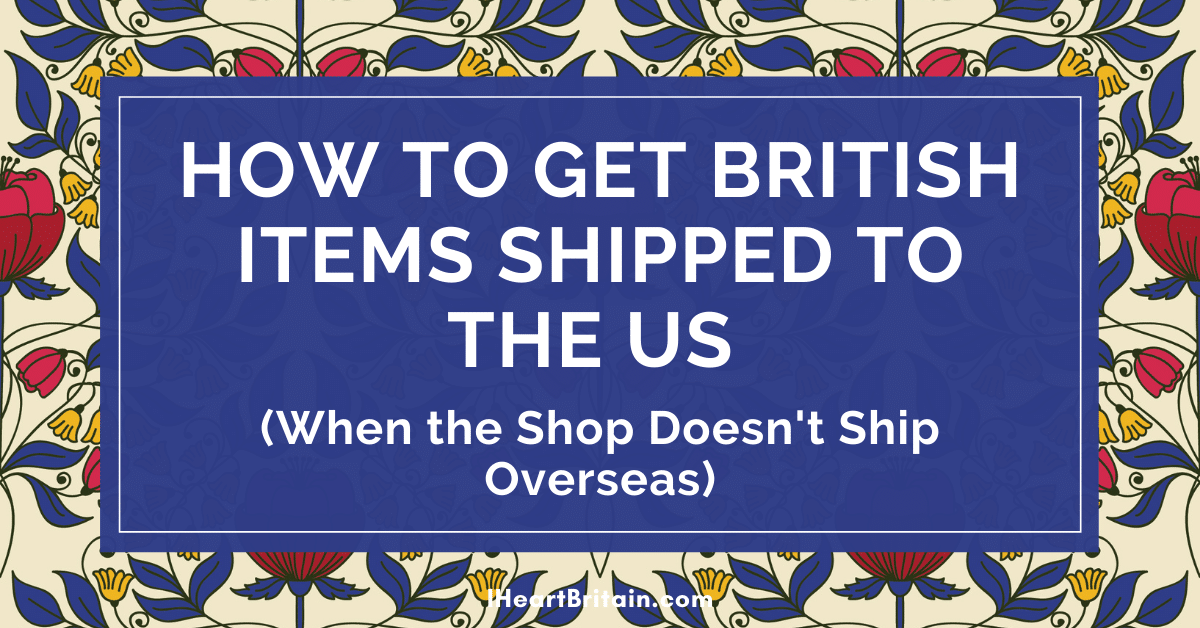 Whether you're an ex-pat missing things from home, a frequent visitor who's fallen in love with British products, or just a devoted Anglophile who wants to buy something from a British business, international shipping can be a headache. Though many shops DO ship to the US or Canada, there are many that don't.
Even when shops are willing to ship to the US, it can get expensive quickly. It may not be bad for one small item from a single merchant, but if you order from several shops, the fees really begin to add up.
That's where mail forwarding becomes very useful. You can get all your items shipped to one place in the UK (often getting free shipping since it's local), then have it all bundled into one package and shipped over in a single, larger parcel.
Shipping for each small item tends to be relatively expensive, but the cost per pound/kilogram comes down dramatically as you combine more items and packages in one.
How to Get British Products Forwarded
Luckily, there are a number of services that provide mail forwarding between the US, UK, and Canada. They give you a local address in the UK, and you get your items shipped there. From there, they can either forward a single item on, or hold your items as needed until several packages arrive and you're ready to have everything shipped together. Most offer a period of 30-60 days of free storage so you have plenty of time to get several items delivered and bundled together.
Our favourite service is Reship because they offer options for both frequent and occasional shippers. There's a one-time signup fee, but once you've set things up, you don't have to pay monthly if you're not going to use it very often. If you DO ship a lot, you can pay a monthly or yearly fee and enjoy a reduced handling fee.
You can sign up for Reship HERE and use our referral code 84A9H0U6 to get a $10 credit towards a future shipment.
An alternative service is MyUKMailbox. Neither company mentioned in this post has paid to be mentioned here.
Cautions About Using Mail Forwarding
While mail forwarding from the UK is usually pretty seamless, there are a few things you should be aware of.
Use common sense about what you get shipped. Perishable items with extremely short shelf lives are not a good idea. Extremely expensive or fragile items are not a good idea. Items with import/export restrictions are not a good idea. If you're buying Scottish whisky, go directly to a proper whisky specialist that ships to the US. If you're buying an assortment of books, DVDs, gifts, biscuits, sweets, clothing, etc. – a mail forwarder can be great. Seeds and plants are another category that can run into problems.
Remember to factor in the cost of shipping and handling. Mail forwarding isn't completely unreasonable for special purchases, but it isn't exactly cheap, either. Most services will have a shipping calculator + a chart with any applicable handling and membership fees.
Look for alternatives if they exist. There are tons of British grocery stores (like British Corner Shop) that specialise in shipping pantry items and even perishable or semi-perishable items internationally. Many larger retailers will ship directly – and nearly everything is on Amazon UK these days (though some items won't ship to North America). Mail forwarding is best suited to (a) larger combined shipments, and (b) items from smaller merchants that can't justify the extra time and expense and risk of shipping internationally.
Some of Our Favourite British Shops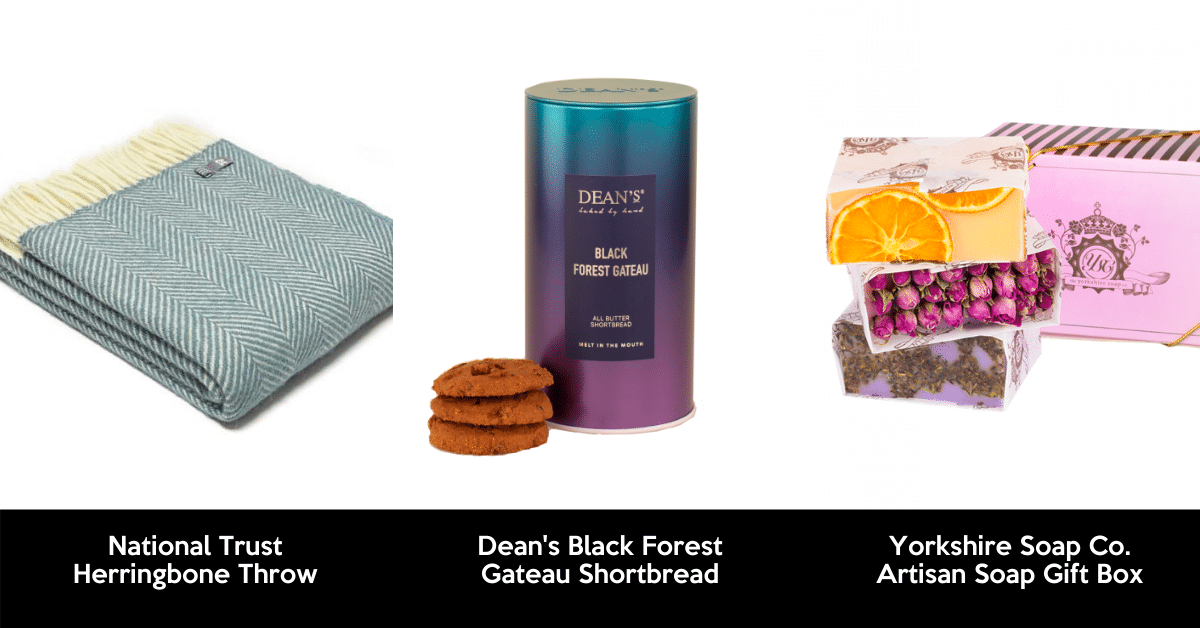 Aside from bundling orders from Amazon UK (which can result in cheaper shipping, especially when buying from a variety of merchants within Amazon), there are a number of shops we love that don't ship to the US.
As always, we recommend using a bit of common sense about what to order. Items like sealed shortbread or biscuits travel fairly well and last quite a while, but something like fresh crumpets or a pie requires careful attention to date and speed – something you just won't get with a package forwarder. We recommend shopping with your favourite expat British grocery shop for those types of items.
If you know of other small UK-based businesses that don't ship directly to the US, feel free to share them in the comments and we can update the post to add them.
Save it to Pinterest!