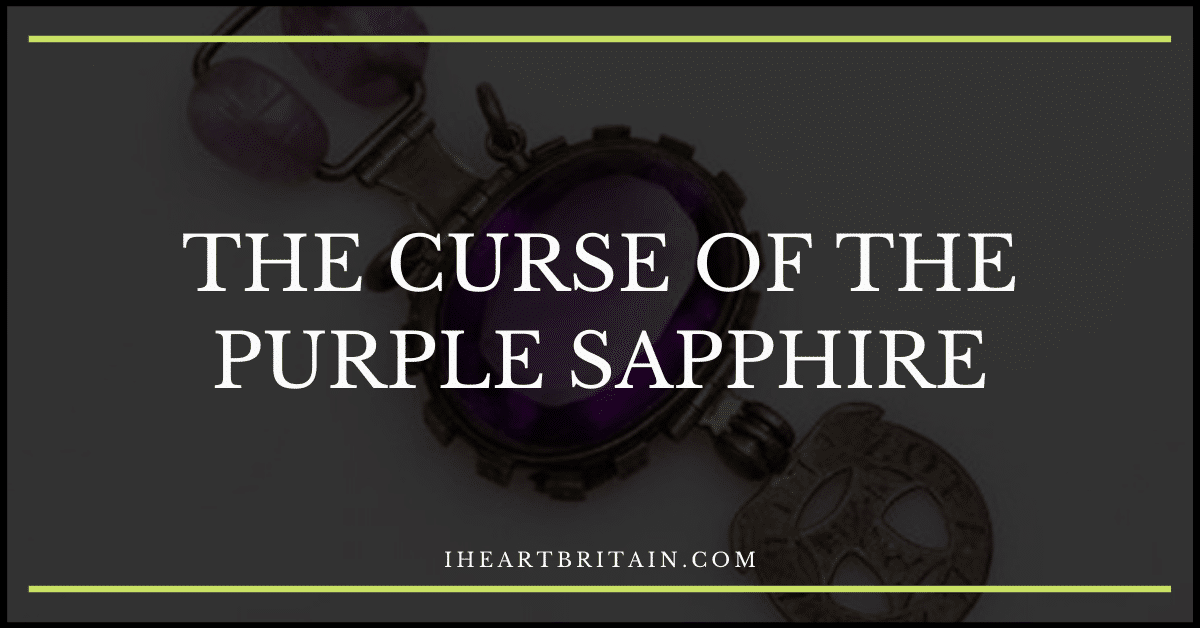 The UK has had its fair share of cursed gems, but one of the most intriguing is the Dehli Purple Sapphire. This rather unremarkable stone was mis-identified as a sapphire back in the 19th century, and though it's actually an amethyst, the name stuck.  Though amethyst has long been believed to have positive spiritual properties, this particular stone is said to be "trebly cursed" and "stained with blood and dishonour".
What's the Story Behind the Cursed Dehli Sapphire (Amethyst)?
In 1857, Indian citizens plotted and carried out an uprising against their British rulers. It was an ugly conflict, and while the British were ultimately victorious, it resulted in tremendous loss of life on both sides. During the conflict,temples and palaces were often looted, with treasures finding their way back with British soldiers.
It's said that Bengal Cavalryman Colonel W. Ferris stole what he thought was a purple sapphire from the Temple of Indra in Cawnpore. Shortly after his return home, he faced an almost immediate downturn in his health and financial situation. Though he initially blamed himself for the financial problems, it wasn't long before every member of his family began to have health troubles. When he loaned the stone to a friend of the family, the friend committed suicide.
It's at this point that we should note that the Temple of Indra was a sacred temple in honour of the Hindu god of weather and war, a god who carries a lightning bolt and rides a white elephant. It's probably not the sort of god you want to irritate.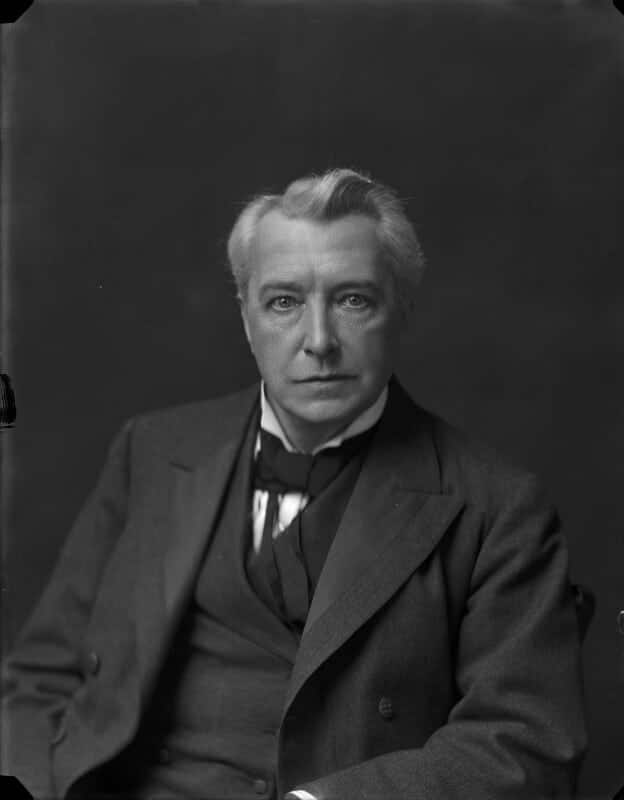 After Ferris's death, the stone was passed on to his son, then in 1890, to British polymath Edward Heron-Allen. A man of science, he wasn't initially worried about the stone. He had it set with a silver ring and attached two amethyst scarab beetles, also inscribing the ring with zodiac symbols. For some years, the stone was inactive, with the only sign of the curse being the apparition of a Hindu yogi that haunted Heron-Allen. He claims to have seen the yogi frantically searching his family home for the "sapphire".
Some years later in 1902, Heron-Allen loaned the stone to a friend, who was immediately beset by tragic events. When the stone was returned to Heron-Allen, his own luck took a turn for the worse, leading him to throw the stone into Regent's Canal.
The sneaky stone found its way back to Heron-Allen, though. It was dredged from the canal and taken to a local jeweller – the very same one who had initially mounted it for Heron-Allen. An honest man, he returned it to a frustrated (and probably terrified) Heron-Allen.
Another friend asked to borrow the stone, and Heron-Allen reluctantly obliged. She was a professional singer, but she never sang again after wearing the stone. Now a believer, Heron-Allen nested the stone inside seven boxes filled with various charms. Concerned the curse might affect his newborn daughter, he placed it in a bank safe and left strict instructions that no one should open the safe until after his death.
Heron-Allen died in 1944, and though he had insisted that the box not be opened until 33 years after his death, his daughter wanted it out of their lives immediately. She gave it to the Natural History Museum in London, where it stayed unopened until 1972. That's when curator Peter Tandy found the "sapphire" and a letter explaining its history:
To – Whomsoever shall be the future possessor of this Amethyst. These lines are addressed in mourning before he, or she, shall assume the responsibility of owning it.

This stone is trebly accursed and is stained with blood, and the dishonour of everyone who has ever owned it.  It was looted from the treasure of the Temple of the God Indra at Cawnpore during the Indian mutiny in 1855 and brought to this country by Colonel W. Ferris of the Bengal Cavalry. From the day he possessed it he was unfortunate, and lost both health and money. His son who had it after his death, suffered the most persistent ill-fortune till I accepted the stone from him in 1890. He had given it once to a friend, but the friend shortly afterwards committed suicide and left it back to him by will.

From the moment I had it, misfortunes attacked me until I had it bound round with a double headed snake that had been a finger ring of Heydon the Astrologer, looped up with Zodiacal plaques and neutralized between Heydon's magic Tau and two amethyst scaraboei of Queen Hatasu's period, brought from Der el-Bahari (Thebes). It remained thus quietly until 1902, though not only I, but my wife, Professor Ross, W.H.Rider, and Mrs Hadden, frequently saw in my library the Hindu Yoga, who haunts the stone trying to get it back. He sits on his heels in a corner of the room, digging in the floor with his hands, as of searching for it.

In 1902, under protest I gave it to a friend, who was thereupon overwhelmed with every possible disaster. On my return from Egypt in 1903 I found she had returned it to me, and after another great misfortune had fallen on me I threw it into the Regent's Canal. Three months afterwards it was bought back to me by a Wardour St. dealer who had bought if from a dredger. Then I gave it to a friend who was a singer, at her earnest wish. The next time she tried to sing, her voice was dead and she has never sung since.

I feel that it is exerting a baleful influence over my new born daughter so I am now packing it in seven boxes and depositing it at my bankers, with directions that it is not to see the light again until I have been dead thirty three years. Whoever shall open it, shall first read this warning, and then do so as he pleases with the Jewel. My advice to him or her is to cast it into the sea. I am forbidden by the Rosicrucian Oath to do this, or I would have done it long ago.

(Signed) Edward Heron-Allen

October 1904
Is There Any Truth to the Curse of the Dehli Sapphire / Amethyst?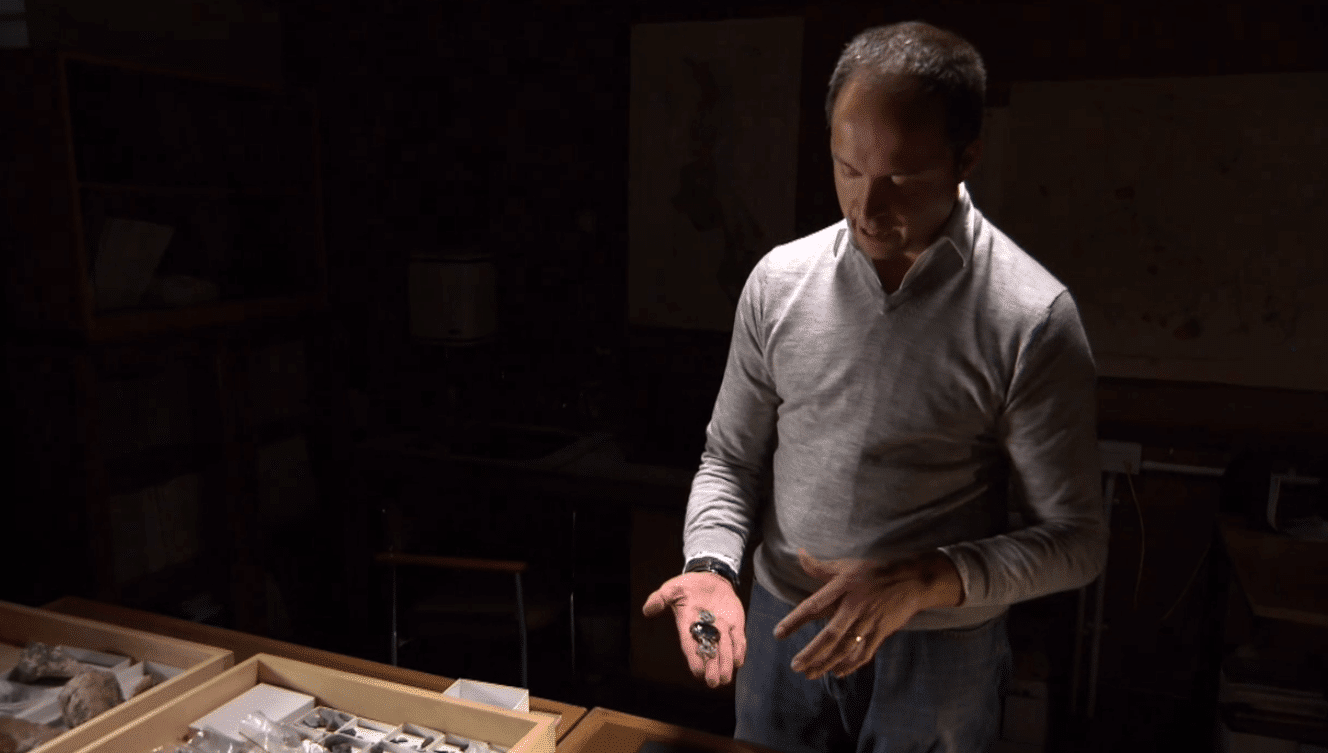 In 2007, the cursed amethyst went on display at the Natural History Museum in London. That's where it remains today, a popular visitor attraction. You can find it in the section of the museum called "The Vault", and some staff members are still hesitant to handle it.
On a History Channel program called Museum Secrets (watching details in the next section of this post), curator Richard Savin described an instance where he drove home from a symposium of the Heron-Allen Society with the stone. "We drove through the most amazing storm we'd ever witnessed. Lightning was flashing on both sides of the car and my wife was shouting at me: throw that damn jewel away, you shouldn't have brought it!"
He noted that anytime he's attempted to travel with it since then, he's gotten violently ill…though of course, it could all be a coincidence.
Some curators believe the whole thing is a story Heron-Allen made up to add a note of mystery and intrigue to a short story he'd written in 1921 under a pseudonym. Using the name Christopher Blayre, he penned The Purple Sapphire and Other Posthumous Papers, a collection of creepy tales.
Still, over the years, the Natural History Museum has been contacted by a number of families who've found striking similarities between Heron-Allen's account and their own family histories, particularly in places connected to Heron-Allen.
Was it true? Is the stone cursed? Or was it just Heron-Allen's attempt at grabbing a bit of immortality? We may never know the real truth.
Curious About Mysterious Gems?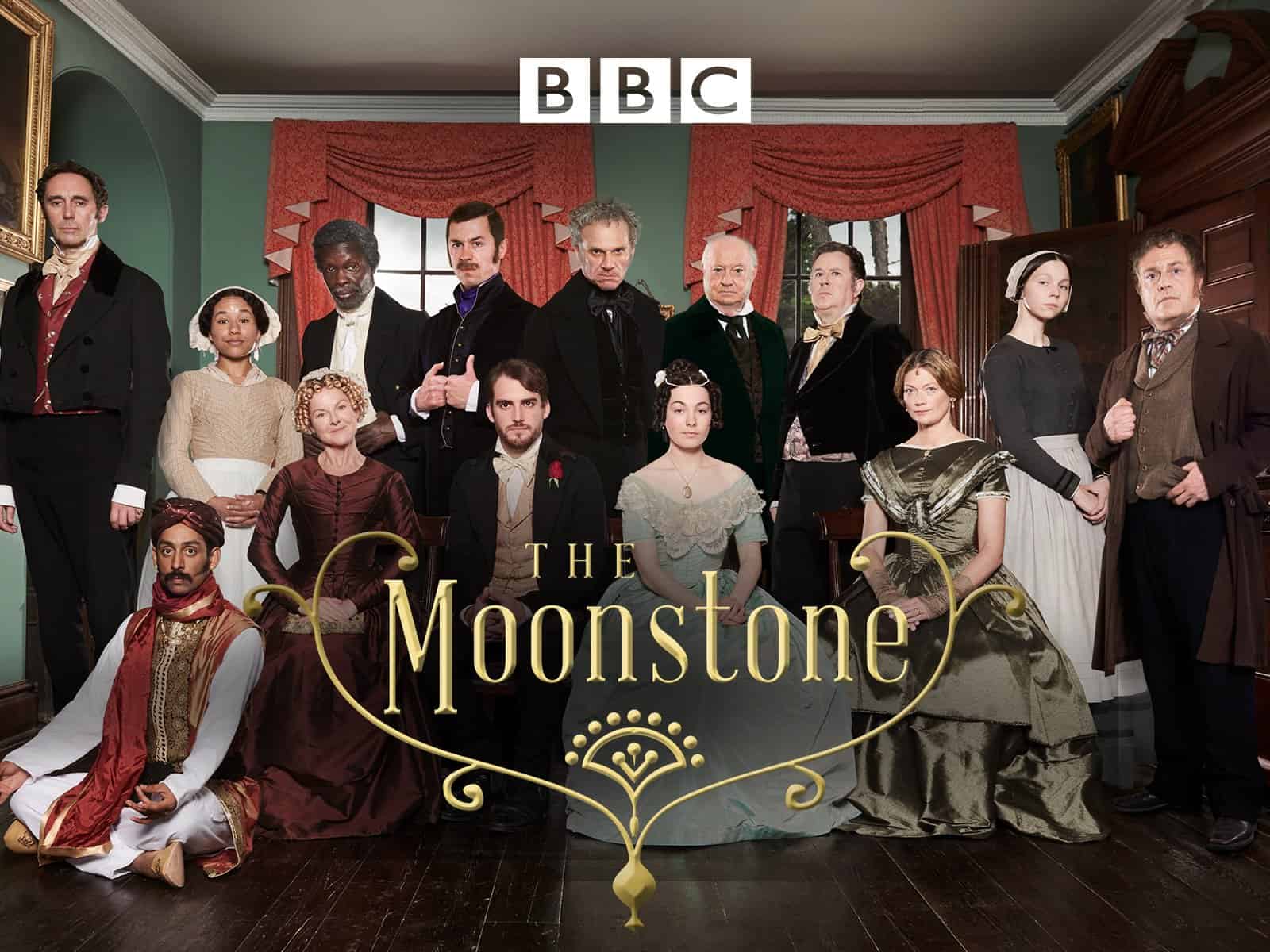 You can learn more about the cursed purple "sapphire" in an episode of Museum Secrets that visited the Natural History Museum in London. Look for Season 1, Episode 2 HERE. You may also wish to read Heron-Allen's book, The Purple Sapphire, published under his Christopher Blayre pseudonym. It's quite a bargain on Kindle.
For another cursed gem, try the book Hope Diamond: The Legendary History of a Cursed Gem.
If you prefer a bit of fiction, check out Wilkie Collins's "The Moonstone". Because it's from the 1800s, you can get a copy on Kindle very affordably HERE, or read it online for free HERE. It has also been adapted as a BBC miniseries, which you can stream HERE.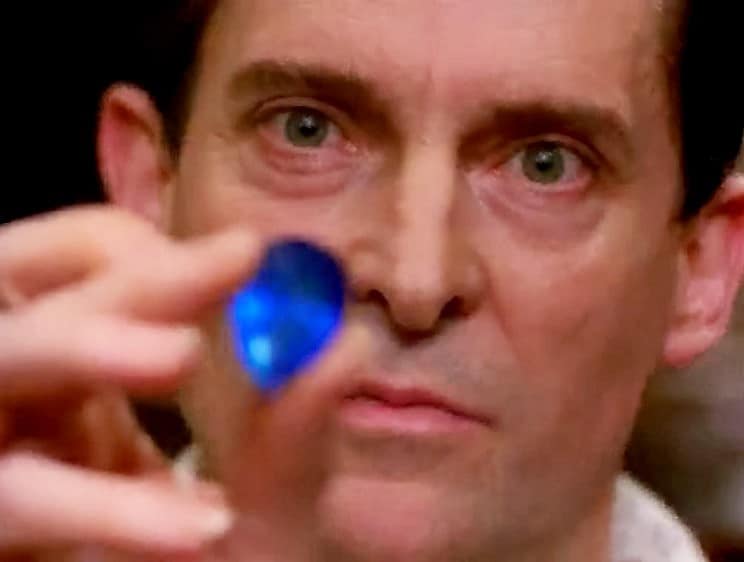 Sir Arthur Conan Doyle also wrote about a stolen (though not cursed) gem in "The Adventure of the Blue Carbuncle". An adaptation of the story was included in Granada Television's Sherlock Holmes series with Jeremy Brett and Charles Gray. You can watch that adaptation HERE via BritBox. Due to illness, Jeremy Brett's role is quite minimal in that one, with Charles Gray picking up the slack as Mycroft Holmes.
And of course, if you want to visit the cursed purple gem in person, you can see it at the Natural History Museum in London. You'll find the stone on display in The Vault Gallery.
Want to Learn More About the Indian Rebellion of 1857?
The rebellion has featured in a number of books and television adaptations, including the ones below:
Save it to Pinterest!