If you've ever been to England, you may have noticed something unusual on the menu: the "Full English Breakfast". If it's your first time in England, you may not be familiar with the term.
Does it refer to a multi-course breakfast? A breakfast that consists of every single British breakfast food? Not really.
So what IS a full English breakfast?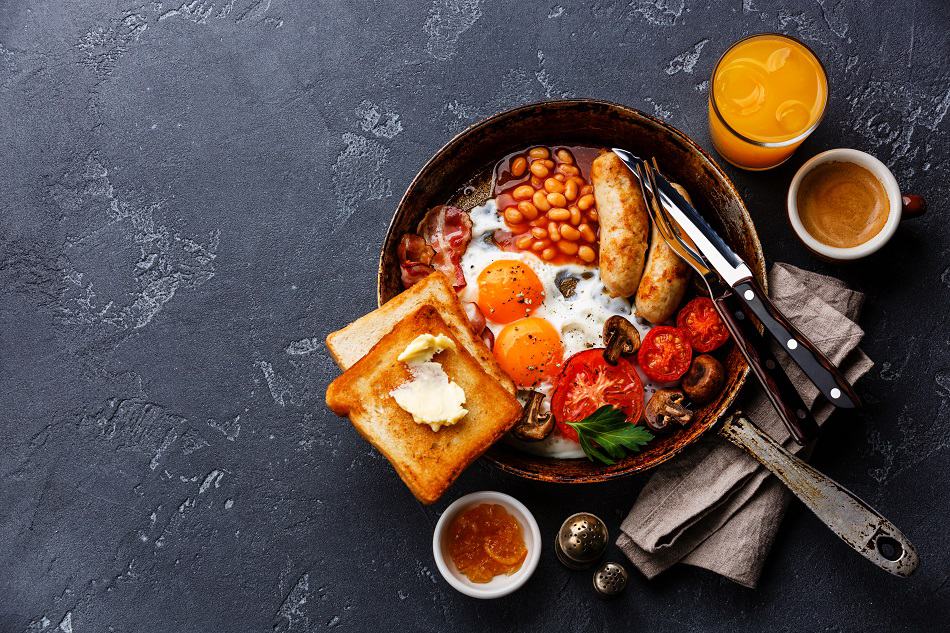 The full English breakfast, often known as a "fry-up", typically consists of:
Fried egg(s)
Sausage
Back bacon
Mushrooms
Tomato
Fried bread/toast
Baked beans
Hash browns and blood sausage are also common additions. It's usually served with tea or coffee.
Fair warning: Not everyone agrees on exactly how a full English breakfast should be prepared. Some people can get quite heated in their arguments about why something should be included or excluded. Some people would never dream of eating the tomatoes, but they also wouldn't dream of NOT having them on the plate.
It can be a very personal thing.
If you go to a restaurant in England and you get a full English breakfast that isn't quite to your liking, try again somewhere else. Different restaurants and different parts of the country have their own little quirks.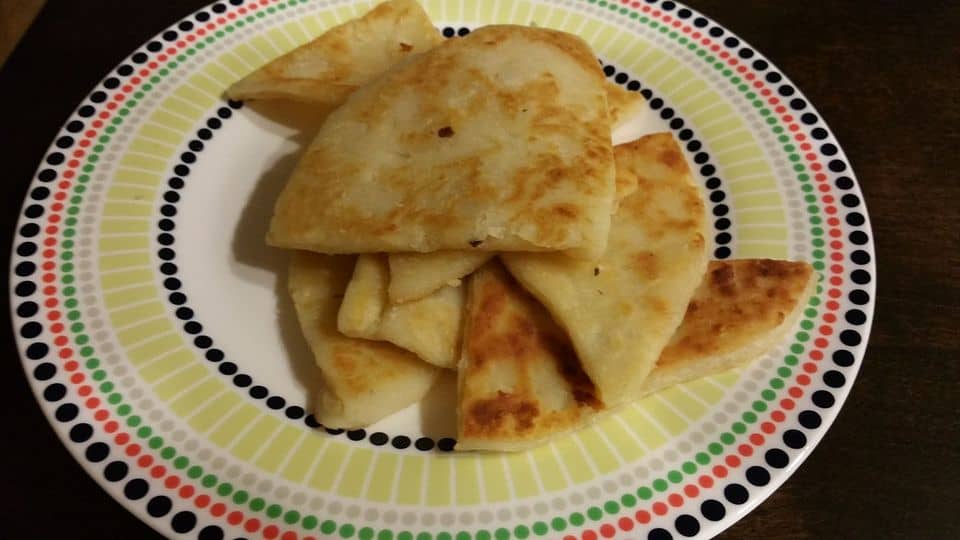 There are also variations for other countries, like the full Scottish breakfast (which adds a tattie scone, square Lorne sausage, and white pudding – which is NOT a dessert).
Vegetarians will be pleased to know it'a not too hard to find vegetarian variations of the full English breakfast or full Scottish breakfast. If you're accustomed to the vegetarian options in the US, you may be surprised at just how many British places have adapted traditional breakfasts for the needs and preferences of the veg*n and/or gluten-free among us.
I even had a "French-inspired vegetarian full English breakfast" in a brasserie in York. It wasn't entirely traditional, but it was delicious.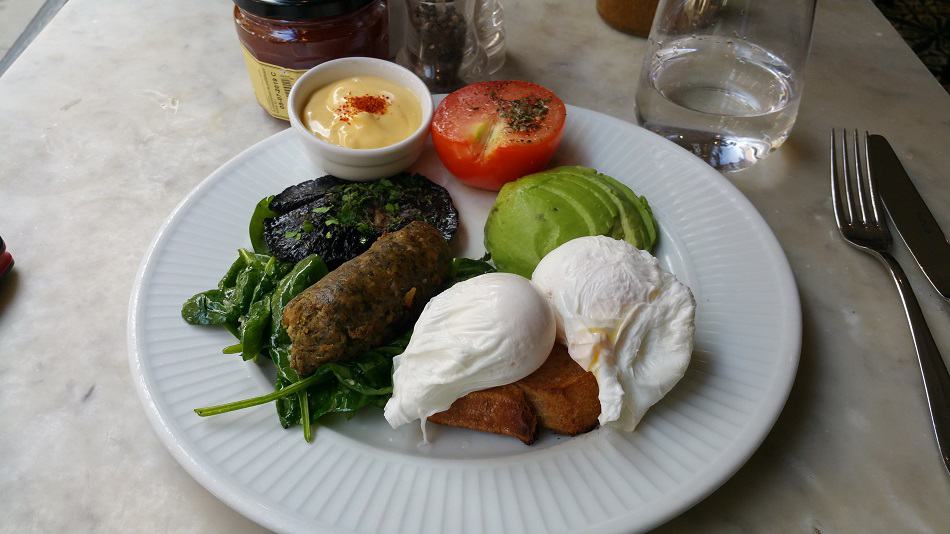 Is the full English breakfast a typical British breakfast?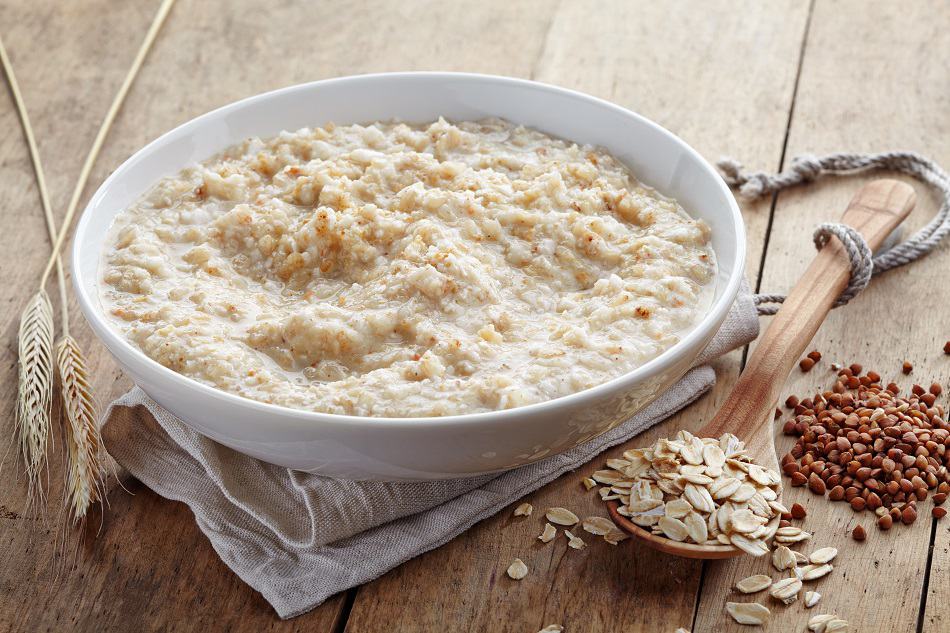 Yes and no. In the sense that most British people have indulged in more than a few, yes. In the sense that the full English is a longstanding British tradition, yes.
But do most British people eat a full English on a regular basis? No.
While there are no doubt a few people who indulge daily, that's definitely not normal. Toast, porridge, cereal, fruit – those are much more typical English breakfasts.
Where did the full English breakfast come from?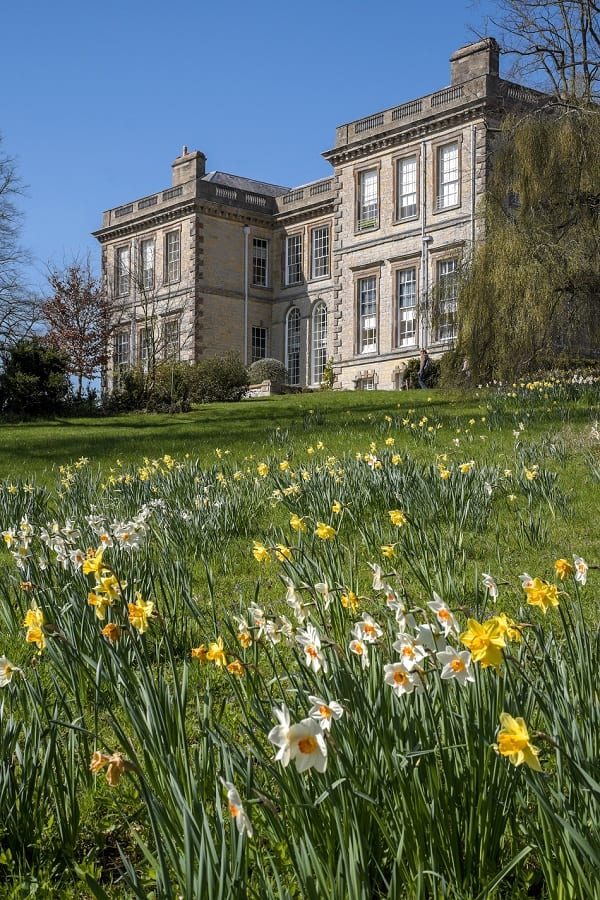 Believe it or not, the full English breakfast is a British tradition with roots that go all the way back to the early 1300s. It began with the English gentry – the wealthy, land-owning folks with the stately homes we all love to visit. They considered themselves heirs of the Anglo Saxons, and they believed hospitality was an important part of maintaining that history.
Breakfast was considered an important part of their hospitality, and they were well known for their hearty breakfast spreads. Aside from being gracious to guests and showing off their wealth through impressive breakfast spreads, a hearty breakfast was great for fueling people before a big hunt or long journey.
In Georgian and Victorian times, wealthy owners of stately homes would host elaborate, leisurely breakfasts with silver and glassware and all manner of delights – filling people up in preparation for a shooting party or other weekend event. Many of the merchants and business people were newly rich, so they adopted traditions of the gentry in an effort to gain status.
Bacon was first cured in the early 18th century, and breakfasts then would often include things like kidneys, cold meats, kippers, or kedgeree (a spiced rice, fish, and egg dish from colonial India). Victorian times also saw the introduction of mushrooms, an "exotic" ingredient that added a bit of extra flair.
As times changed and a middle class developed, they began to adopt the tradition once reserved for wealthier people – but starting a bit earlier in the day since they were mostly working folk. Eventually, even the lowest working classes were indulging in full English breakfasts to help fuel their grueling days of physical labour.
Over time, the precise ingredients have varied, but the tradition of a hearty English breakfast has endured.
One more fun bit of trivia: Even today, the meal after a wedding is generally referred to as the "wedding breakfast", regardless of the fact that it typically happens later in the day.
Some believe the phrase originated because couples would have fasted in preparation for the wedding mass, meaning that the first meal of the day was the wedding breakfast ("break fast"). Others believe it was simply because when the phrase originated, a "luncheon" was not a recognised meal and it made more sense to call it a wedding breakfast. Whatever the reason, just know that if someone invites you to a wedding breakfast in England, they're not likely to be talking about a meal at 8am.
The full English breakfast in television…
Given that we also run a British TV site with a mostly North American audience, we like to keep track of those little things in British TV that aren't as familiar in the US and Canada. Below, we take a look at a few places the full English has made an appearance in British TV.
Gavin & Stacey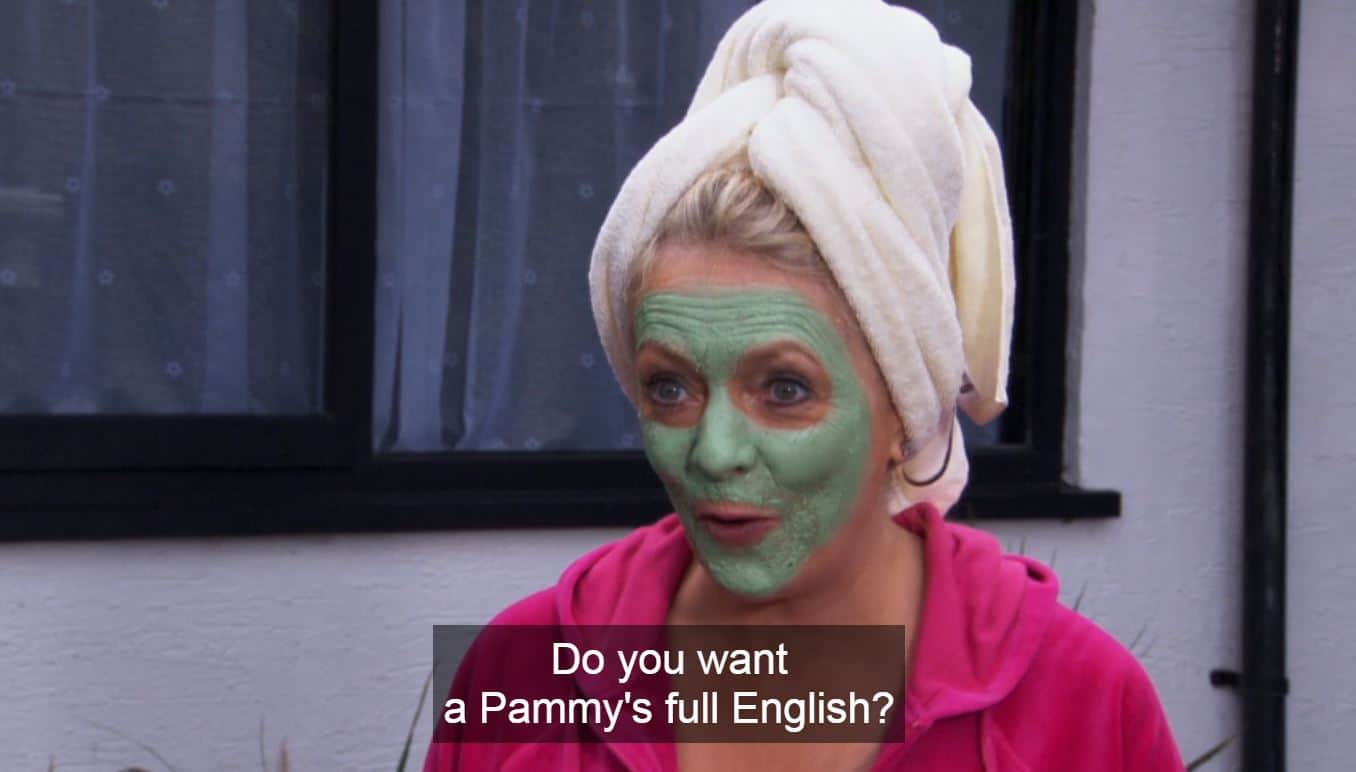 In the very first episode of Gavin and Stacey, we see how Pam Shipman takes care of the people around her, offering Smithy a "Pammy's full English" when he returns from London with Gavin. Smithy's reply? "You read my mind."
Outlander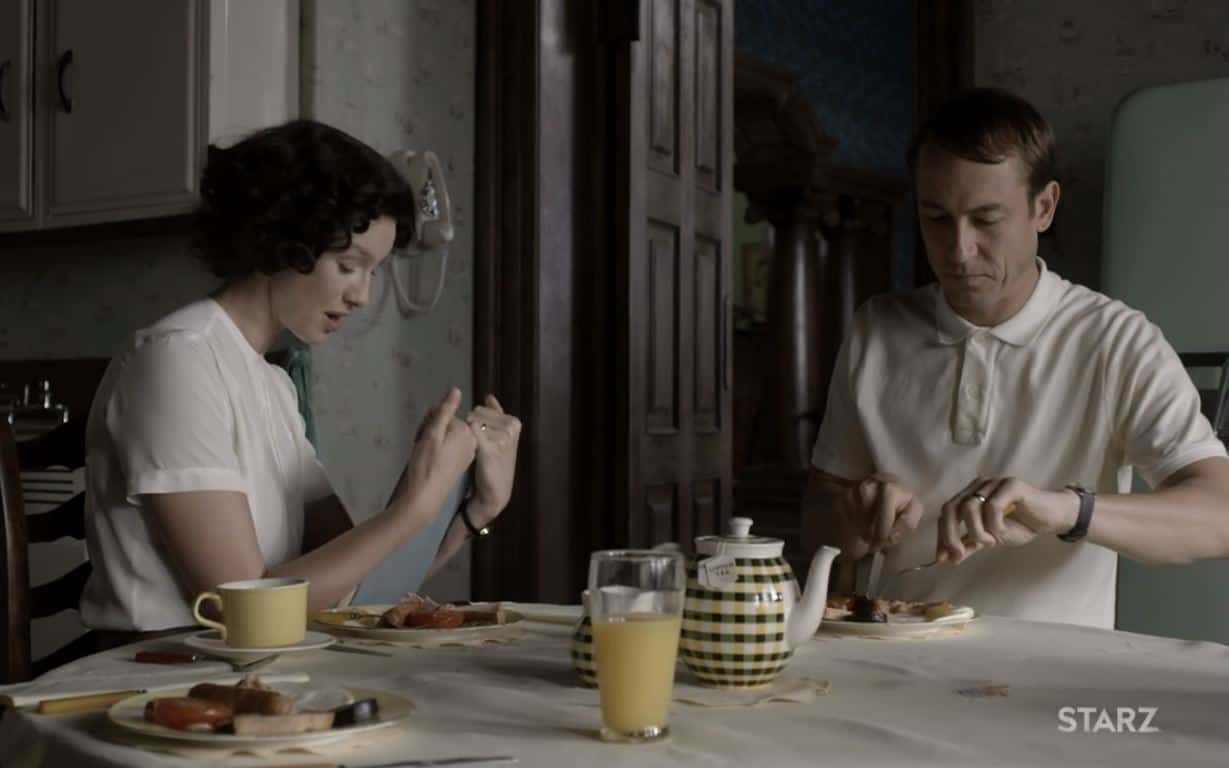 I don't want to give too many details about the events surrounding this scene (for those who've not yet seen Outlander), but the third episode of season 3 includes a scene in which two characters discuss the full English breakfast they're about to have – including the black pudding and bread fried in bacon fat.
Ordinary Lies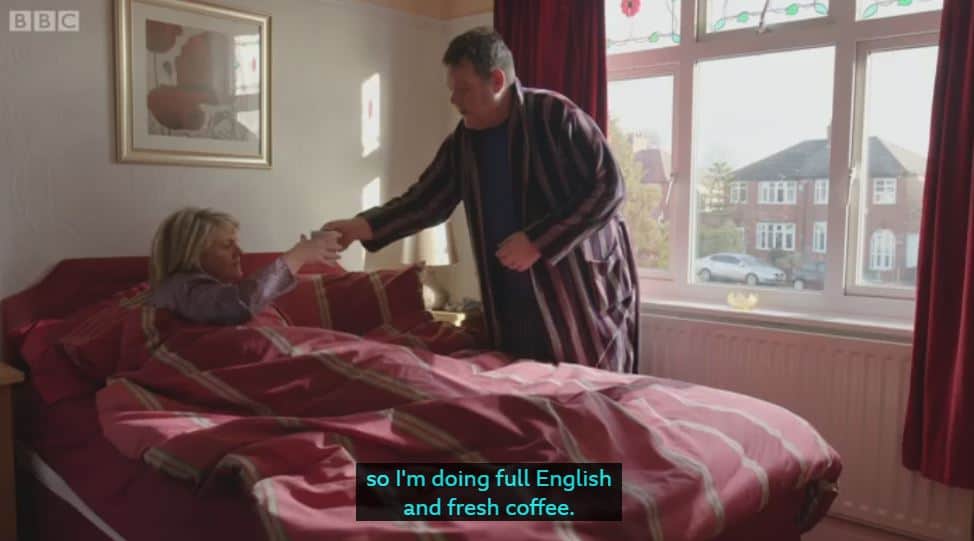 This dark comedy features two seasons of stories about people with problematic secrets. In the first season, set in an auto showroom, there's a scene in episode 3 where a couple is getting up and the husband indicates that he'll be doing a full English because someone's coming over shortly.
Sherlock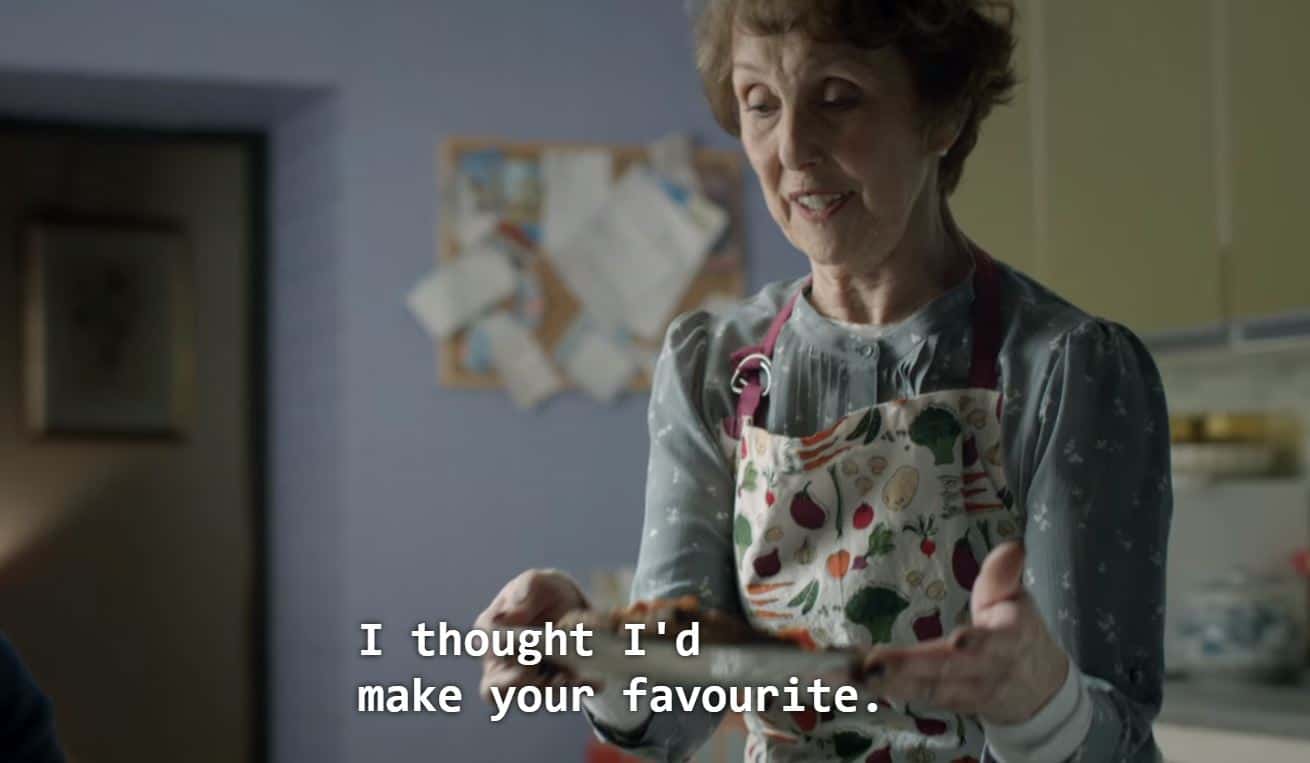 In series 3, episode 2, Mrs. Hudson is pleased to have John around again and she decides to make him his favourite – which turns out to be a full English breakfast.
There's also a VEGETARIAN full English in series 2, episode 2 near the end of the episode. John's eating, and Sherlock offers him sauce, with the choice of ketchup or brown sauce (which we talk about HERE for those not familiar with it).
Have you had a full English breakfast?
Have you had the pleasure of a full English breakfast in any of its variations? Would you like to? Share your tips and opinions in the comments!
Save it to Pinterest!