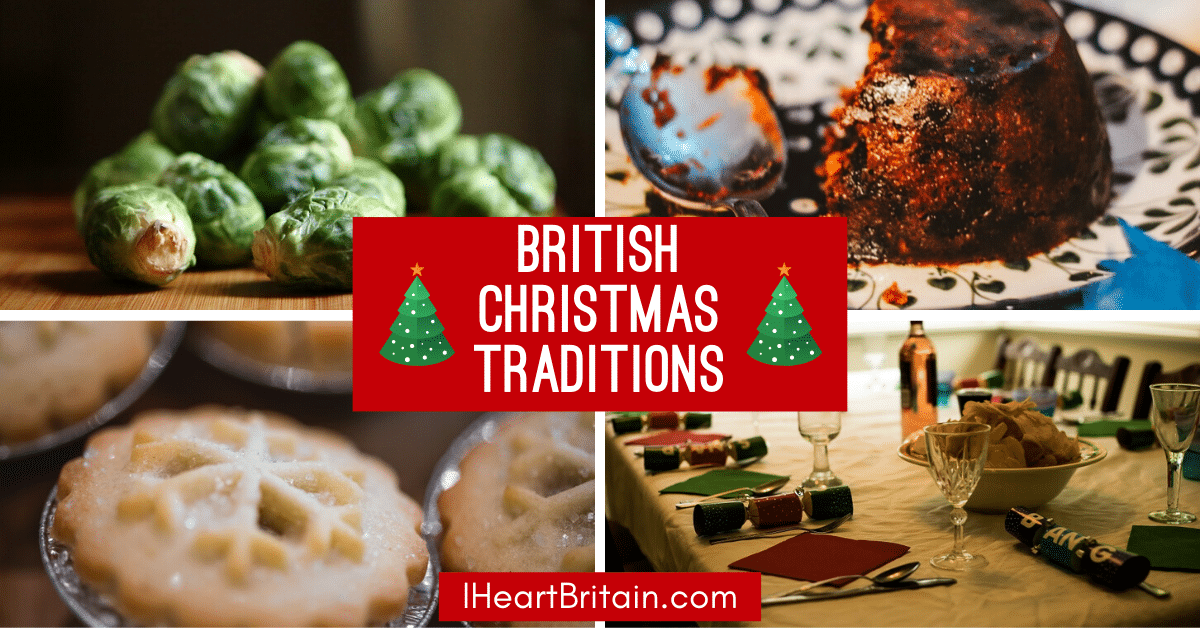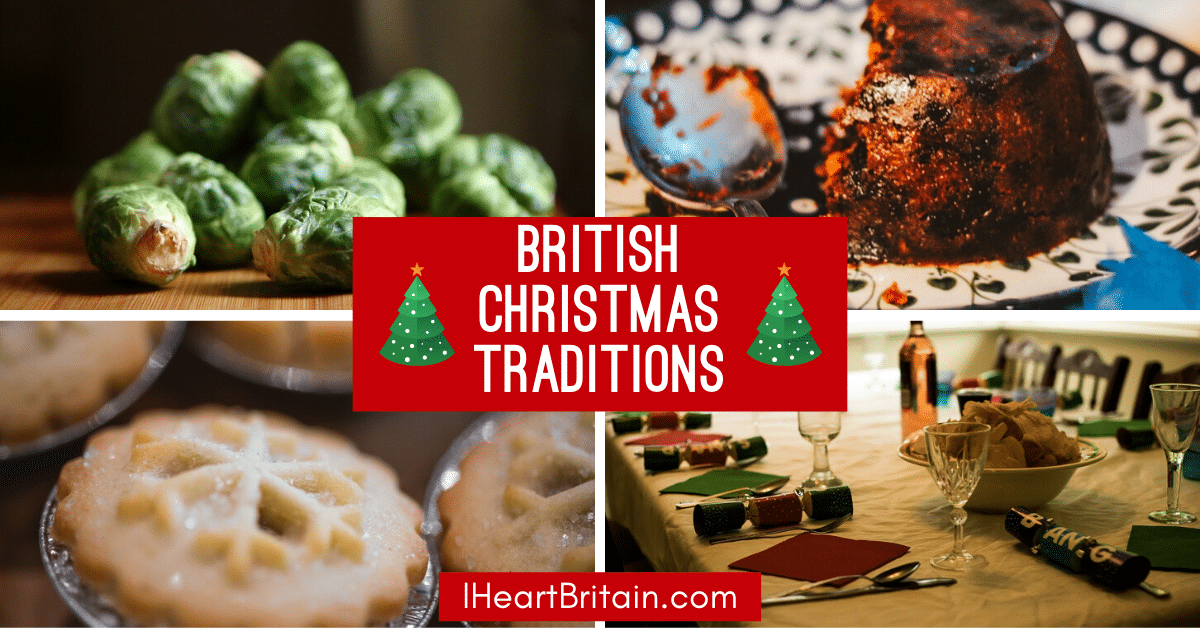 Given the fact that so many Americans have British roots, you wouldn't expect the Christmas traditions of the two countries to be THAT different…but they are. While some American families have kept their old British traditions alive and a handful of Anglophiles have adopted them, there's quite a lot that will seem downright strange to many Americans.
We'll be skipping over those things that are pretty much universal to Christmas – the stress, the uncomfortable political arguments with family, carolling, nativity plays, and so on. Instead, we'll look at those things most likely to be unfamiliar (or not practised) by our mostly American readers.
British Christmas Traditions
1 | Christmas Crackers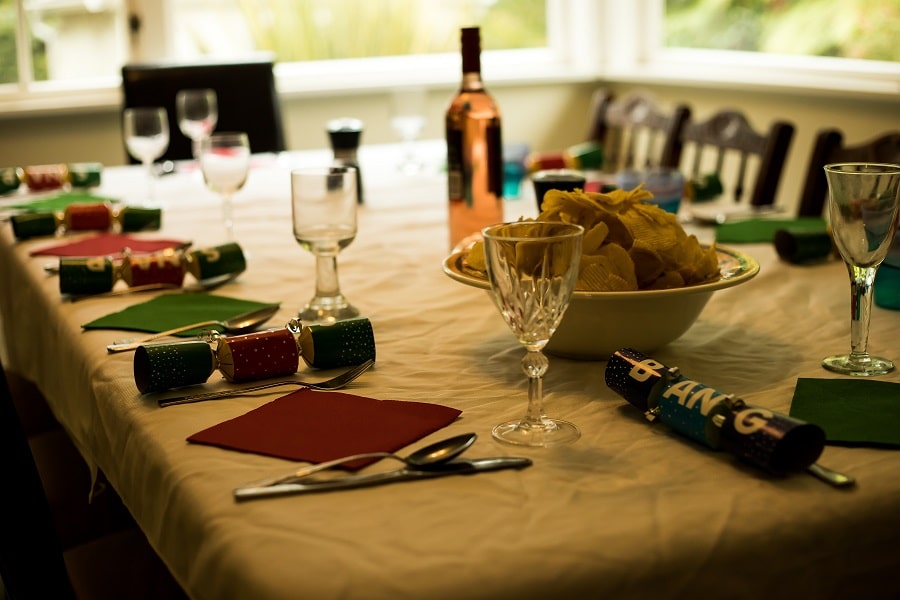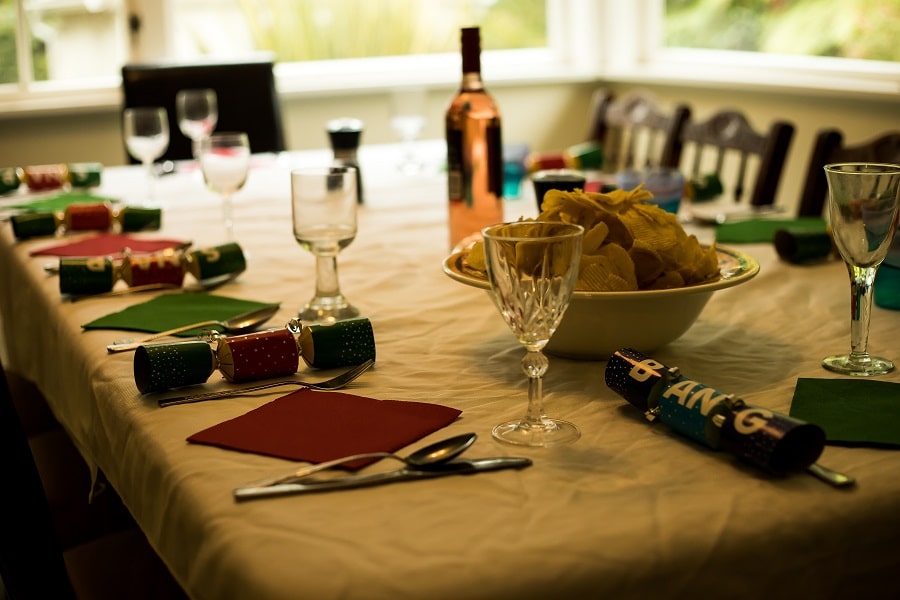 It's hard to imagine a British Christmas without Christmas crackers. They're completely ridiculous and totally necessary. For those who aren't familiar with them, they're essentially just little party favours that "pop" when you pull them apart (generally with another person). Inside, you'll find a bad joke, a paper crown, and some kind of small prize.
Want your own? Here are a few options to get you started:
2 | Paper Christmas Crowns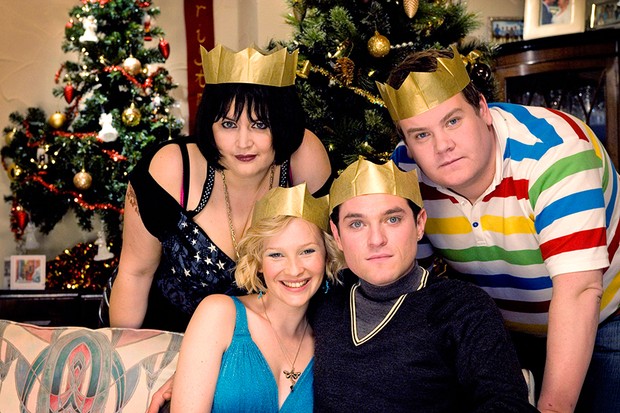 With Christmas crackers come paper Christmas crowns – and yes, a lot of people really do wear them (if only for the duration of dinner). The tradition of wearing festive hats is believed to date back to Roman times and Saturnalia celebrations, while modern Christmas crackers date back to the 1800s.
Watch the Gavin & Stacey Christmas episode (the old one) HERE.
3 | Christmas TV Specials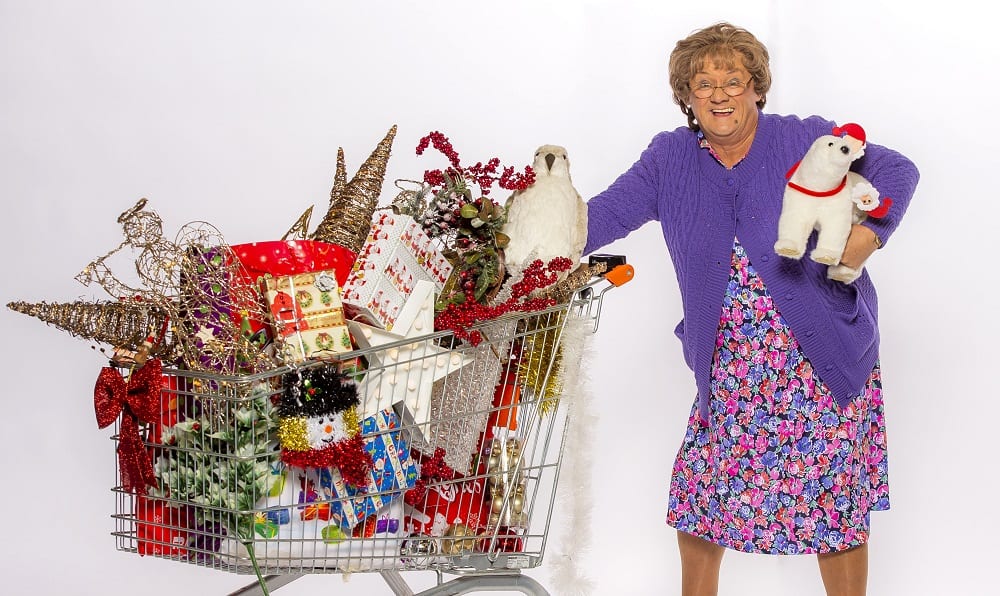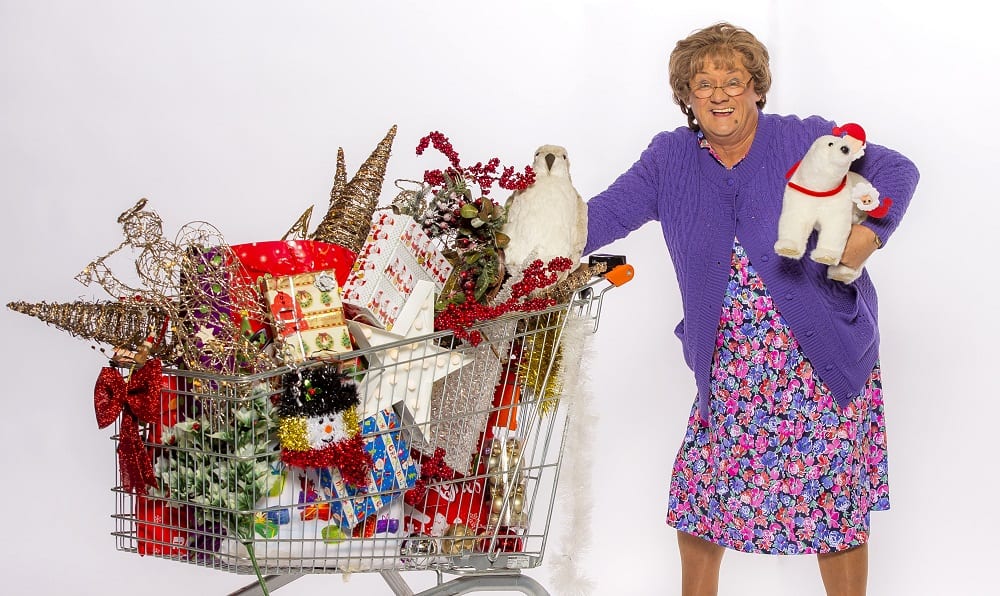 While it's common for American TV shows to include a Christmas episode before signing off for a winter break, British Christmas specials are often aired ON Christmas Eve or Christmas Day. The specials frequently occur outside of the normal season and some, like the 2019 Gavin & Stacey Christmas Reunion episode, are long removed from when the actual series ran. Frequently, there are New Year's Eve and New Year's Day specials, too.
4 | Queen Elizabeth's Speech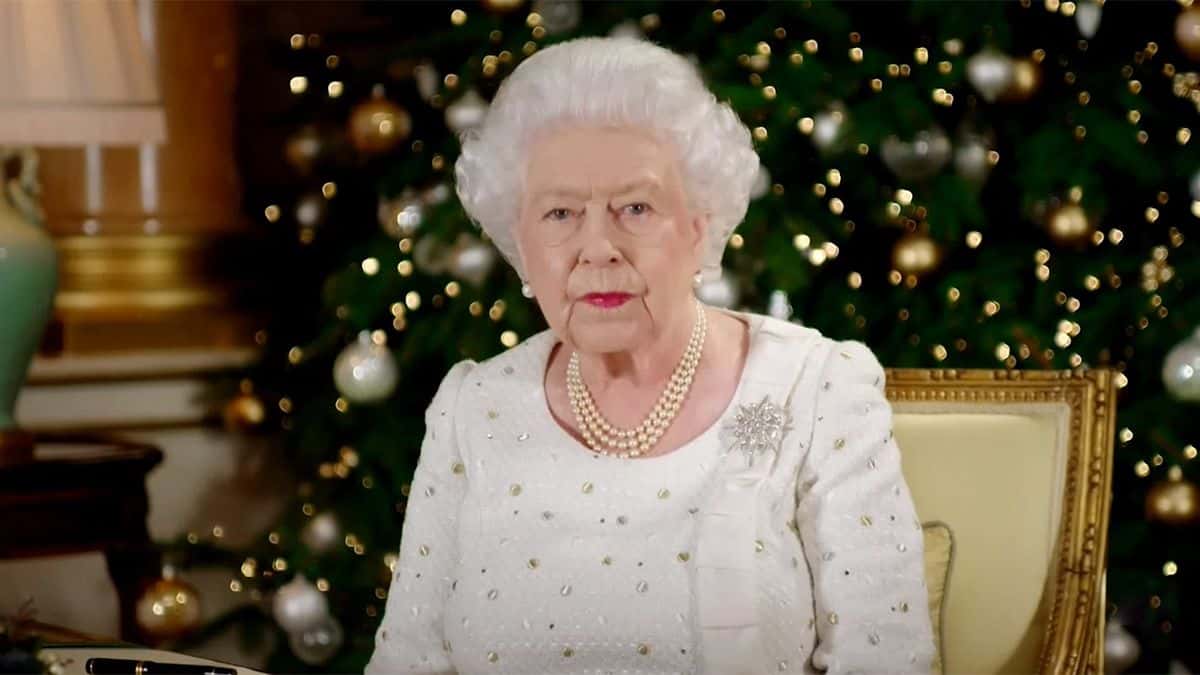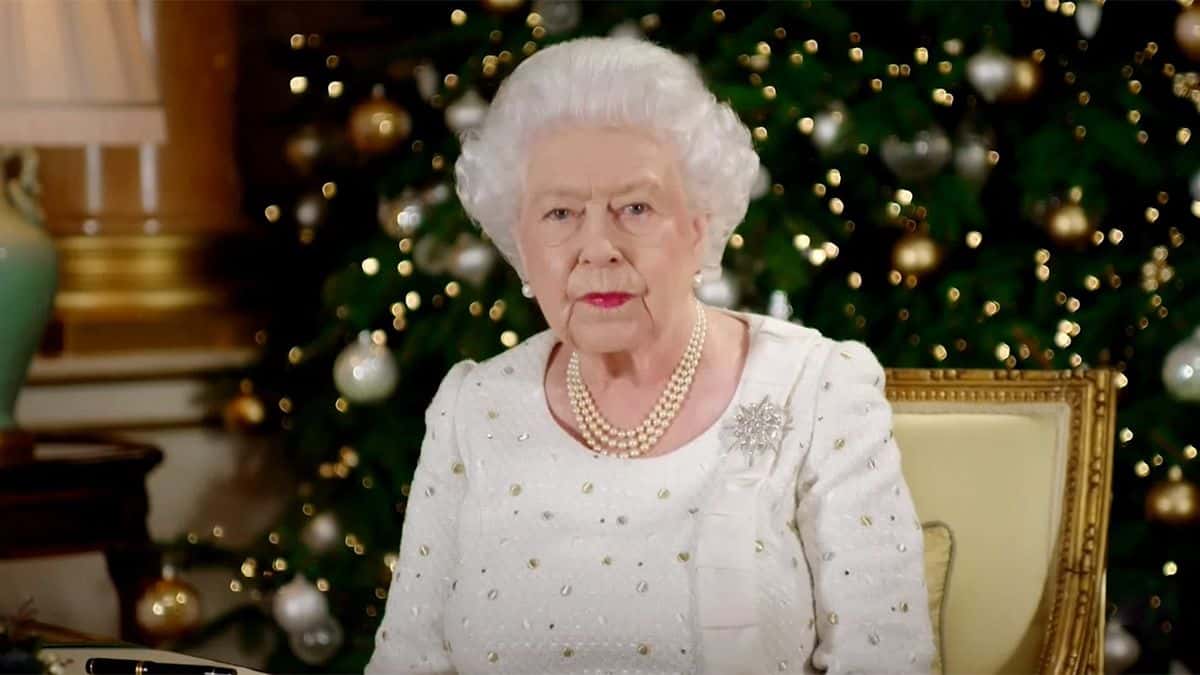 Speaking of Christmas TV, Queen Elizabeth II has been delivering an annual Christmas broadcast since 1957. While there are plenty of Brits who don't give a toss about the royal family, there are at least as many who eagerly tune into her annual Christmas message.
It's less about "bowing down" to a queen and more about continuity and tradition and warm, fuzzy feelings. Even those who aren't too keen on more controversial figures like Andrew and Meghan Markle are still generally respectful of the queen.
Copying the tradition, Channel 4 does something similar with their "alternative Christmas message". Each year, they pick a controversial figure to deliver a Christmas message in the style of QE2. Recent years have included Edward Snowden, child survivors of Grenfell, the widower of Jo Cox, and Danny Dyer.
You can watch this year's REAL broadcast on BritBox. Outside the UK, I'm not sure where you can legally watch the other one.
5 | Mummering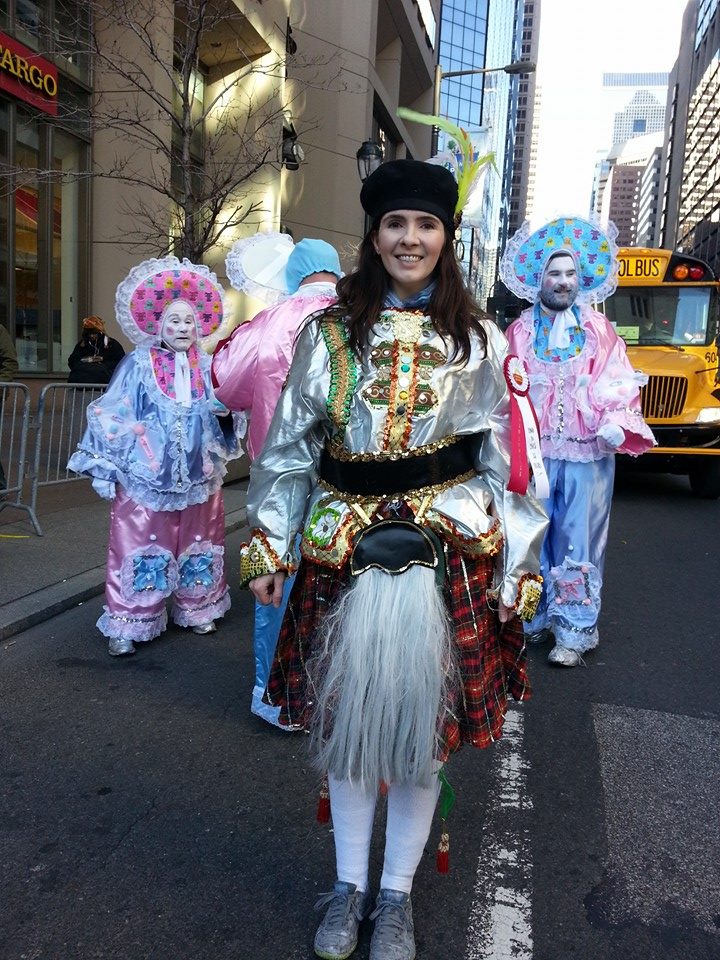 This one isn't as universal as some of the others (it's more likely to be found in quaint little villages that retain some of the older traditions) – but it's a fun Christmas tradition shared with Ireland and Newfoundland and other little pockets around Europe. Basically, it involves a group of friends or family who dress up in disguises and run around visiting their neighbours and doing informal performances when invited in. It can also be associated with parades through the town or plays.
A few years back, I was lucky enough to participate in the Mummers Day Parade in Philadelphia, which takes place on New Year's Day each year. It's rooted in traditions brought over from England and Ireland. Philadelphia winters are a bit colder than a typical British winter, so it took something like 8-9 layers of clothing to make it tolerable – but it was great fun.
Read more: Mummers, Maypoles, & Milkmaids: A Journey Through the English Ritual Year
6 | Brussels Sprouts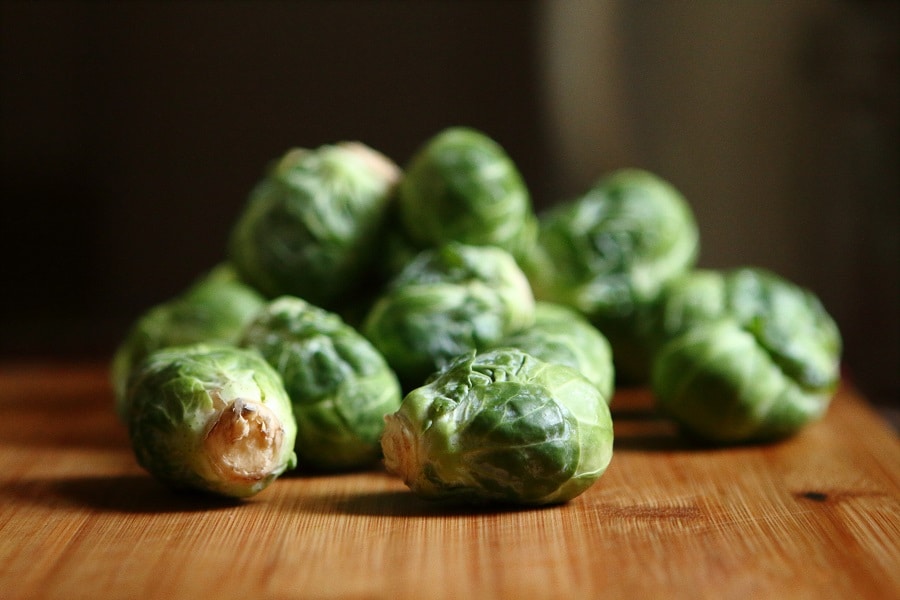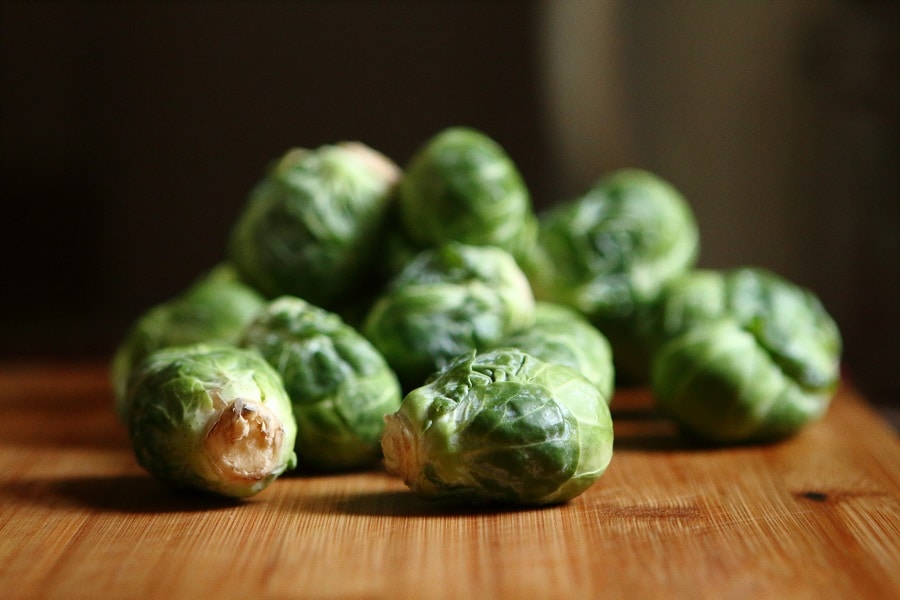 Is there anything better than well-cooked Brussels sprouts? I have no idea they became known as a Christmas food in the UK (for me, they're an anytime food), but there you have it. Though not everyone loves them, it's one of those things you have to have at the Christmas table.
One of my favourite Brussels sprouts recipes (which is not at all traditional): Maple Balsamic Roasted Brussels Sprouts
7 | Mince Pies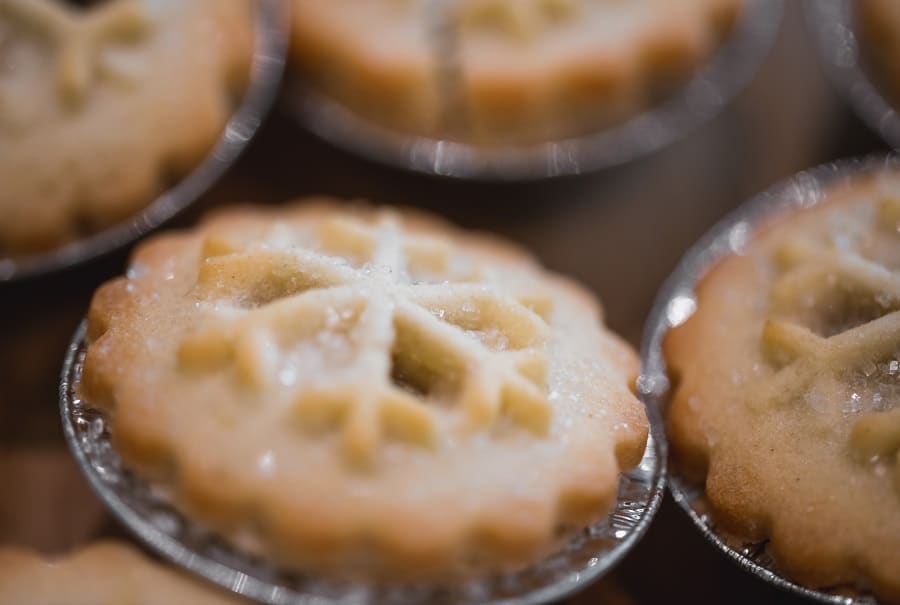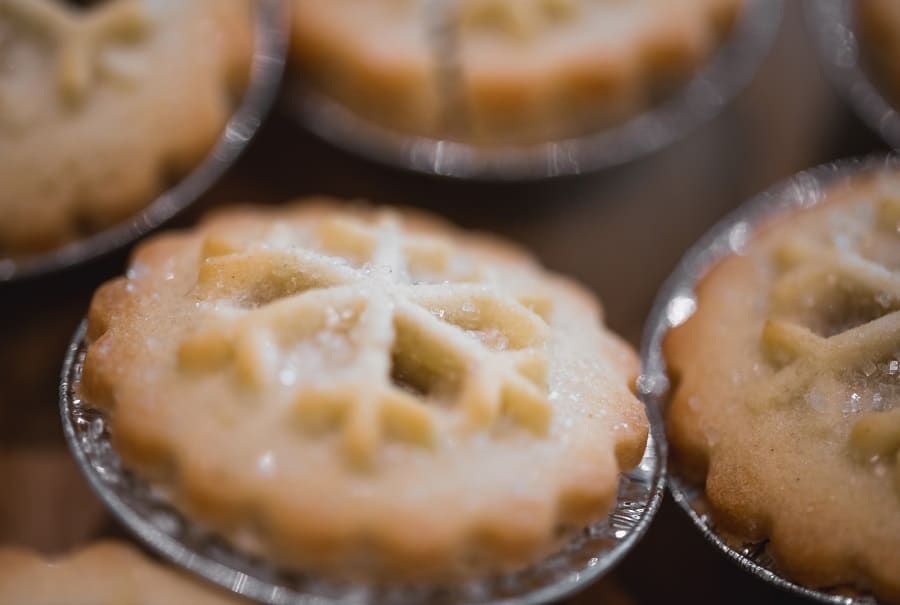 Mince pies are (usually) bite-size pies full of dried fruit (often slightly boozy) and wintery spices like cinnamon, nutmeg, and cloves. Modern mince pies are sweet, but their ancestors often included meat and suet.
Get Mary Berry's take on it HERE. If you're not up for making your own, no worries! Walkers has their own variety, and you can order them for delivery HERE.
8 | Christmas Pudding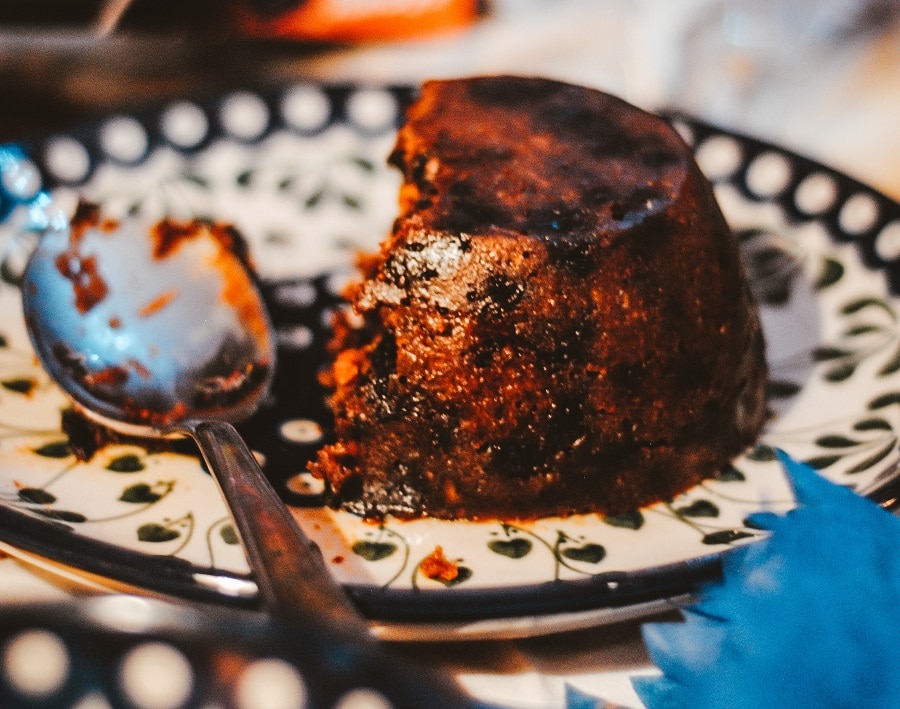 As you may have gathered by this point in the list, a British Christmas involves a lot of food you wouldn't likely eat at an American Christmas celebration. The Christmas pudding is one more entry on that list.
Christmas pudding dates back to medieval times, and it's basically a heavily spiced, ultra-boozy boiled fruitcake…that you set on fire (because drunken relatives and fire are ALWAYS a good idea). The fruits are generally things like plums, cherries, raisins, and sultanas (a kind of golden raisin), and the alcohol is usually brandy (with the occasional addition of something like rum, depending on the recipe). The whole thing is aged, usually between 1-12 months.
Sound like too much work? You can order one HERE. Feeling fancy? Opt for the Marks and Spencer one HERE. Problems with nuts of alcohol? Here you go…
9 | Brandy Butter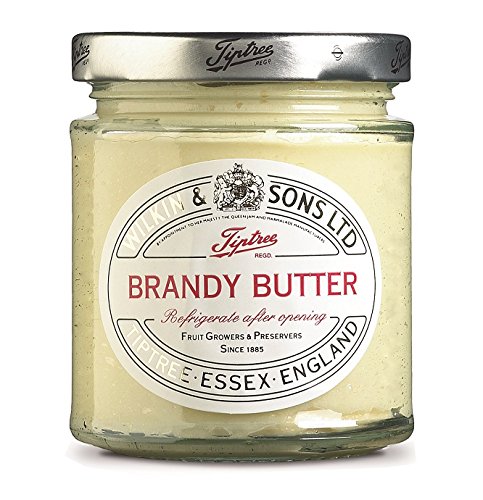 If you're having Christmas pudding, you'll need to make sure you've got the brandy butter to go with it. It's basically just soft butter, a generous amount of confectioners' sugar, a dash of brandy, and maybe a bit of almond extract or orange zest/juice if you're feeling daring.
Brandy butter is melted over the top of the Christmas pudding, but you can also use it on your mince pies or muffins if you've got leftovers after Christmas. There's also no rule that says you can't just grab a spoon and dig in, if you're so inclined…though your doctor might argue with that.
If you don't feel like making any, you can get brandy butter HERE.
10 | Bread Sauce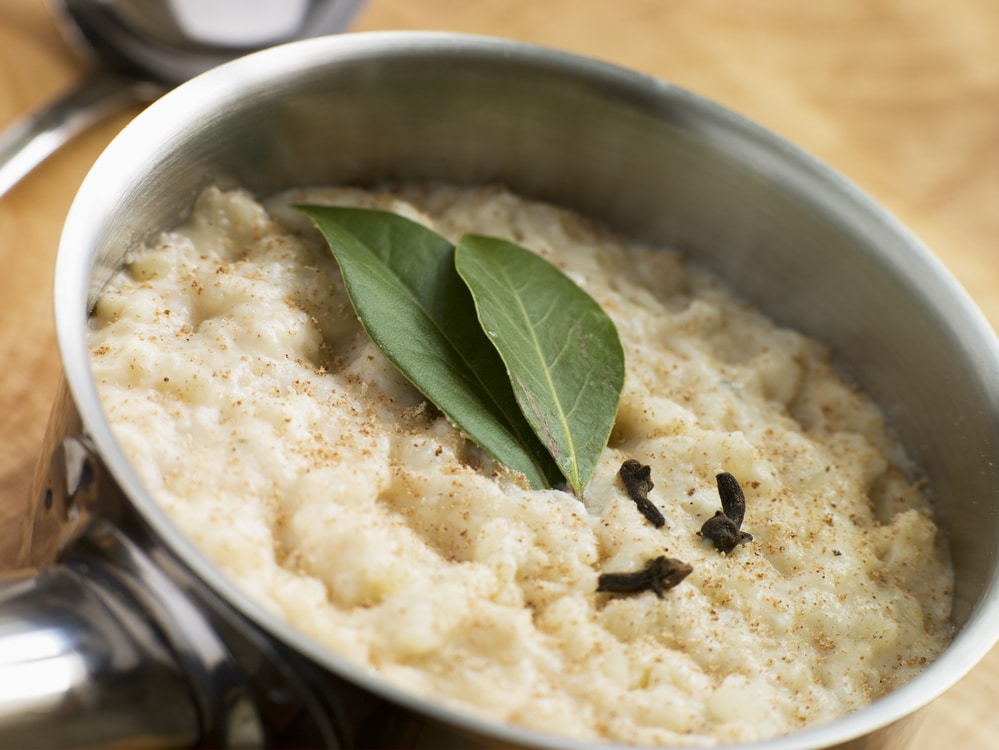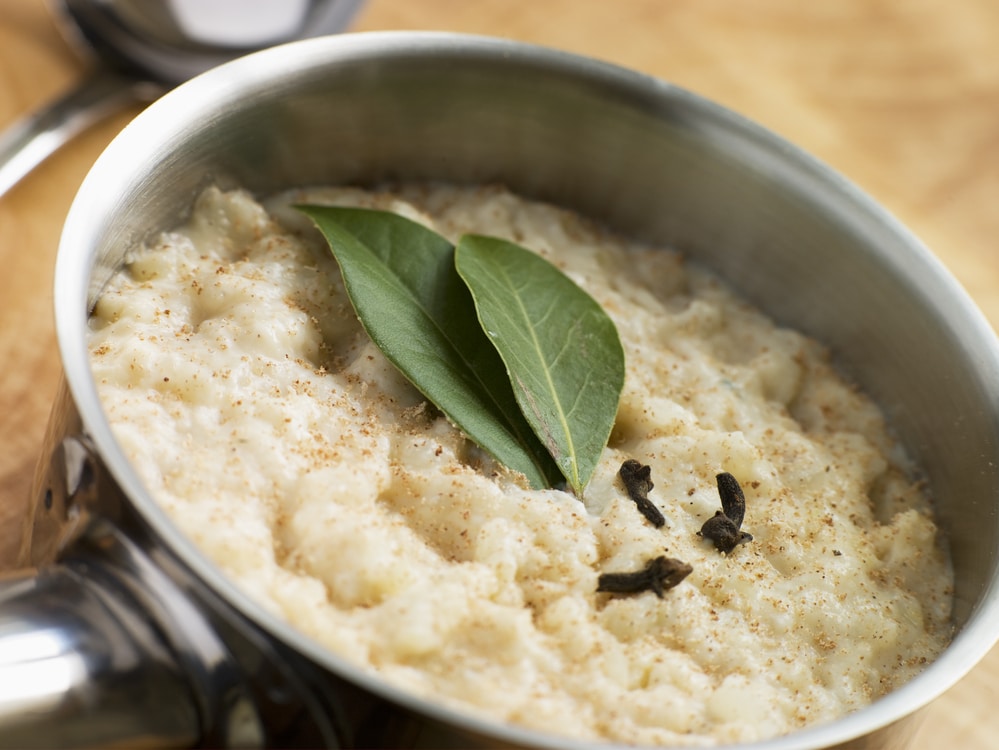 Bread sauce looks suspiciously like cat vomit, but it's actually a creamy Christmas sauce made of bread crumbs, often served alongside a roast. Ingredients typically include milk, cream, butter, and breadcrumbs, along with spices like pepper, garlic, cloves, bay leaf, thyme, and/or onion.
Need a recipe? Here you go…
11 |Turkey (or Tofurkey) Dinner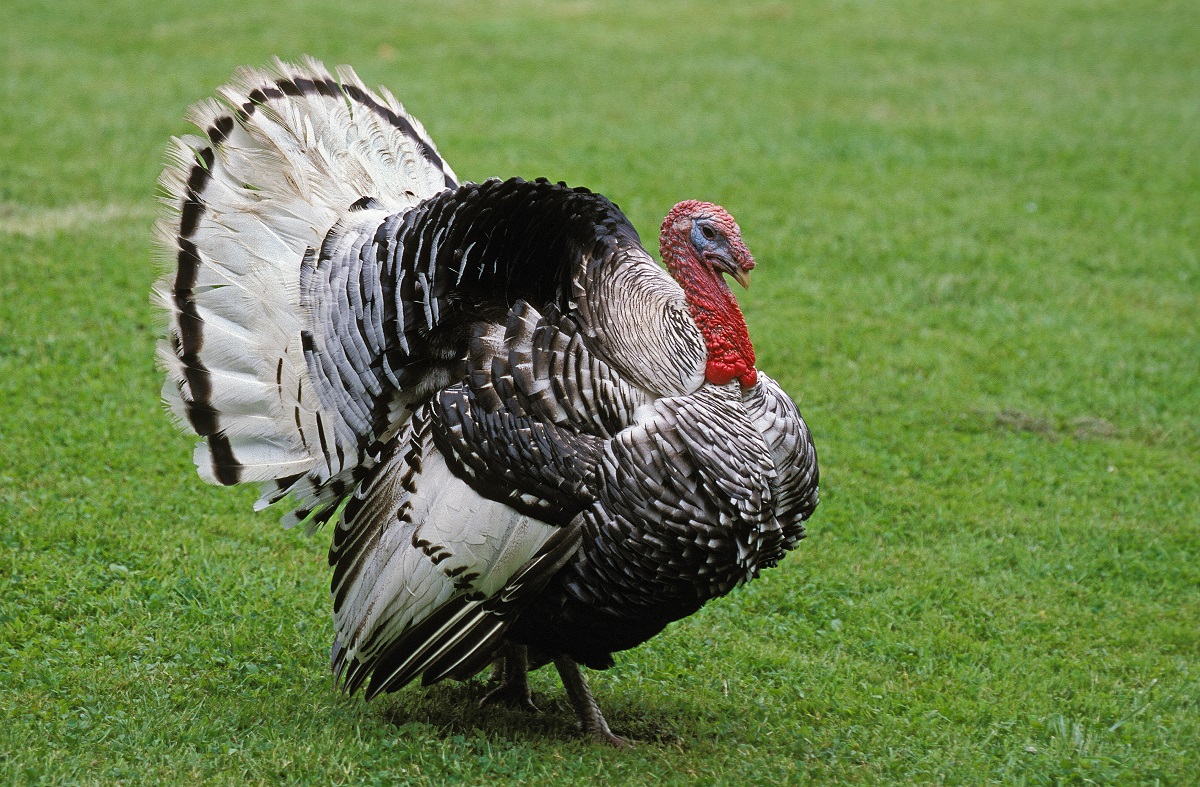 While Americans tend to eat turkey at Thanksgiving and often opt for ham at Christmas, Brits are more likely to choose a turkey as their Christmas centerpiece. Those who prefer not to eat flesh will usually opt for either a meal full of side dishes or some kind of vegetarian turkey alternative.
On either side of the pond, though, a holiday with turkey is likely to include someone saying turkey is too dry for their tastes, along with someone (often the same person) reassuring the host that THEIR turkey is incredibly moist.
12 | Christmas Adverts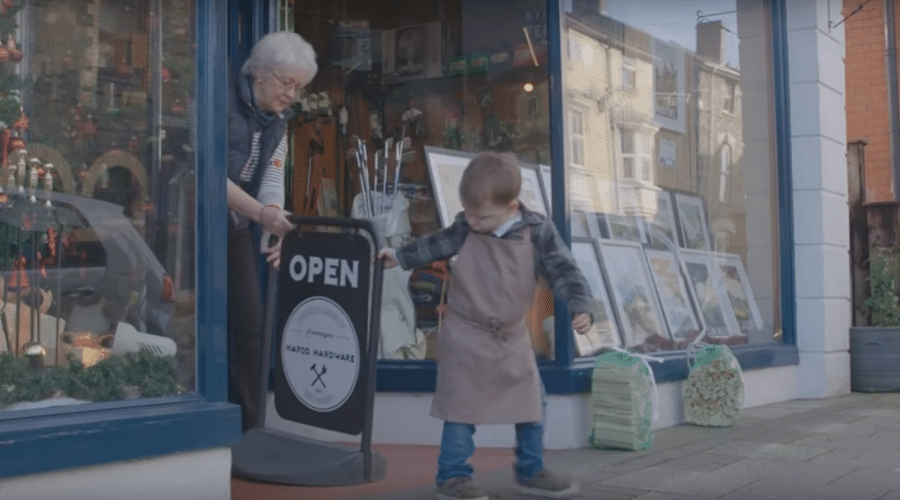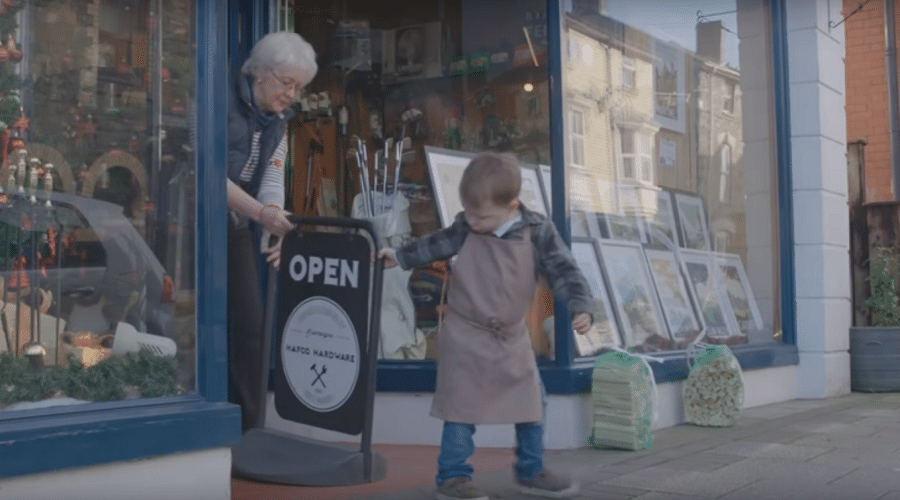 In the US, there are Super Bowl commercials. In the UK, it's all about the Christmas adverts. All the large retailers are expected to put out something over-the-top, festive, and totally heartwarming – and then everybody praises and/or rips them to shreds.
In 2019, the Christmas advert scene had a bit of a shake-up. This year, the most talked-about advert actually came from a tiny, family-run hardware store in Wales. You can watch it in this post of Top British Christmas Adverts for 2019.
13 | Christmas Pantomime
To a lot of people, this is one of the stranger British Christmas traditions. A huge percentage of theatres offer pantomime shows during the season (roughly late November through February), and the campy, often fairy tale-inspired performances often include wild slapstick, crazy costumes, and men in drag.
Whilst you may be tempted to write this off as some weird thing that just a handful of people keep going, data suggests that roughly 13.3% of adults in England attend a pantomime in any given year, and panto accounts for roughly 20% of ALL UK theatre revenue.
14 | Crimbo!
Brits have lots of fun colloquialisms – telly (television), brolly (umbrella), cossie (swimming costume), chippie/chippy (fish & chips shop), prossie (prostitute), bikky (biscuit, aka cookie in the US). Christmas is no exception, and it's routinely shortened to Crimbo (or Chrimbo).
As a great example, I've embedded the video for Bo Selecta's Crimbo classic, "Proper Crimbo". It was a big hit when released back in 2003, and many people continue to play it each year – but it is most definitely NOT considered politically correct.
15 | Christmas Lights Switch-Ons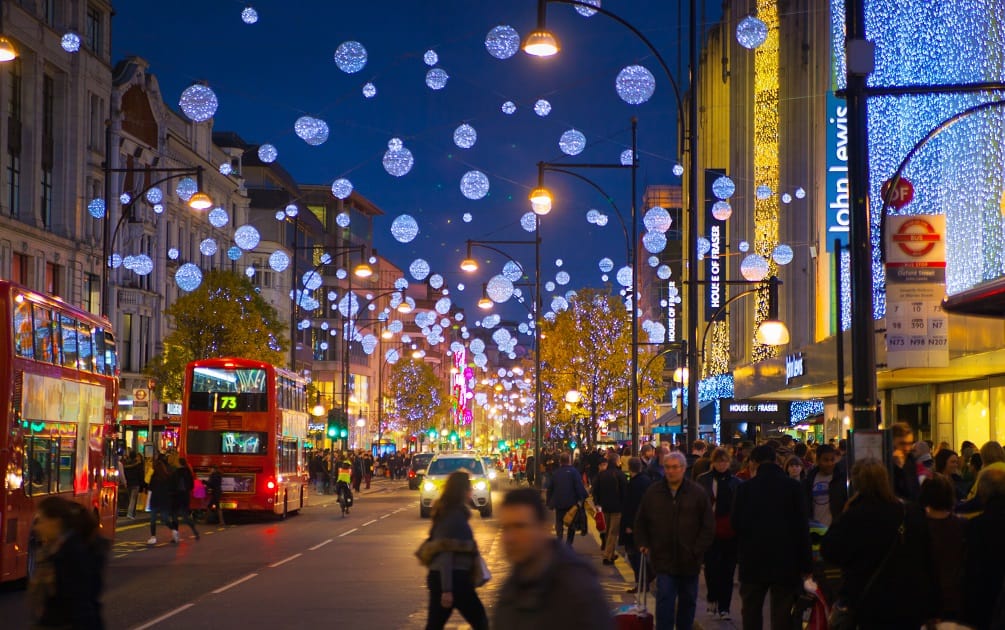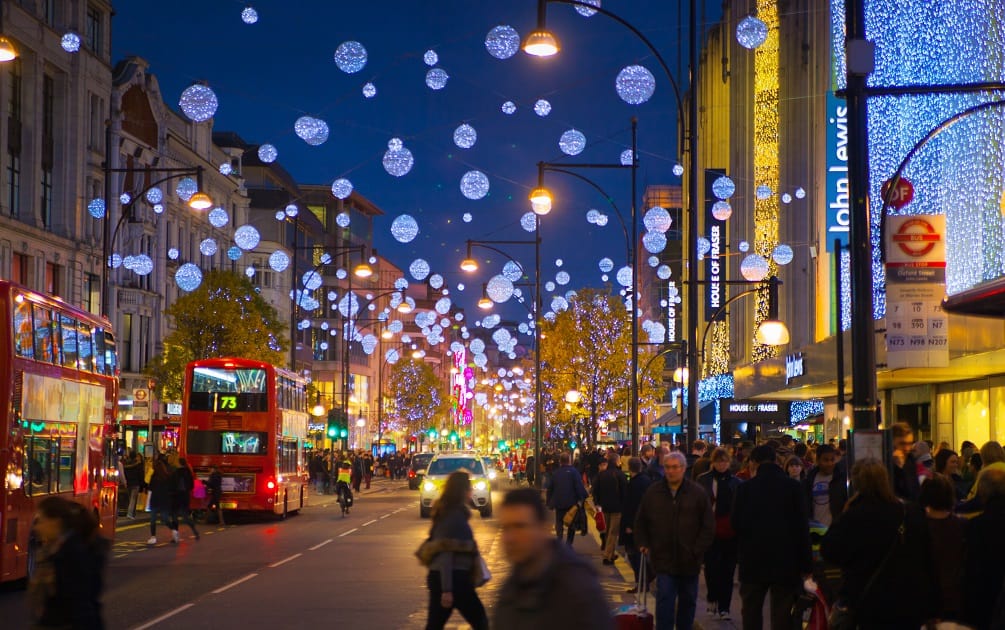 The Brits don't have Thanksgiving (save for expats and a few people who've adopted it after watching loads of American TV), so the official beginning of the Christmas season is a bit less rigid. One sure-fire way to know it's time, though, is by your local holiday lights switch-on.
At the bigger displays, celebrities are often called in to participate, and you can frequently find food, music, and general activity around the event. At smaller switch-on ceremonies, you're more likely to see extremely obscure people for whom the word "celebrity" is extremely generous – X Factor contestants, boy band members from two decades ago, and so on.
Read more: The Best Places to See Christmas Lights in London
16 | Christmas Markets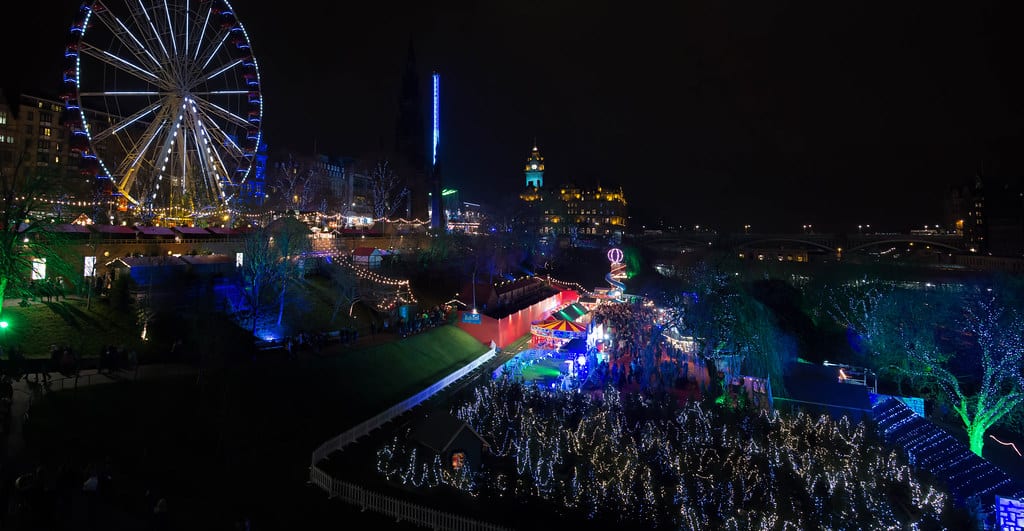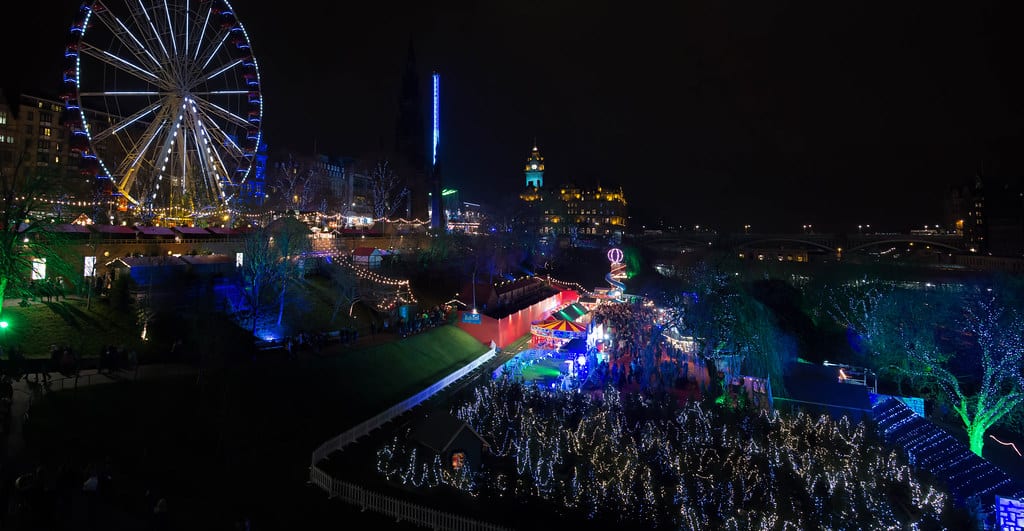 While the US definitely has some Christmas markets, they're not quite on the same scale as what you'll find in the UK (or Germany, for that matter). Take, for example, the massive Edinburgh Christmas Market. In the 2018-2019 season, nearly 800,000 tickets were sold, and the event is said to have brought more than 113 million GBP to the local economy.
The event has gotten so ridiculously large that many local residents want it stopped, or at least greatly pruned down. They got their wish in 2020, with the event cancelled due to COVID. The Edinburgh Christmas market will return for 2021, running from late November through early January – but they're taking great pains to reduce crowds and spread things out to help people stay safe.
Read More: The Best Christmas markets in the UK
17 | Father Christmas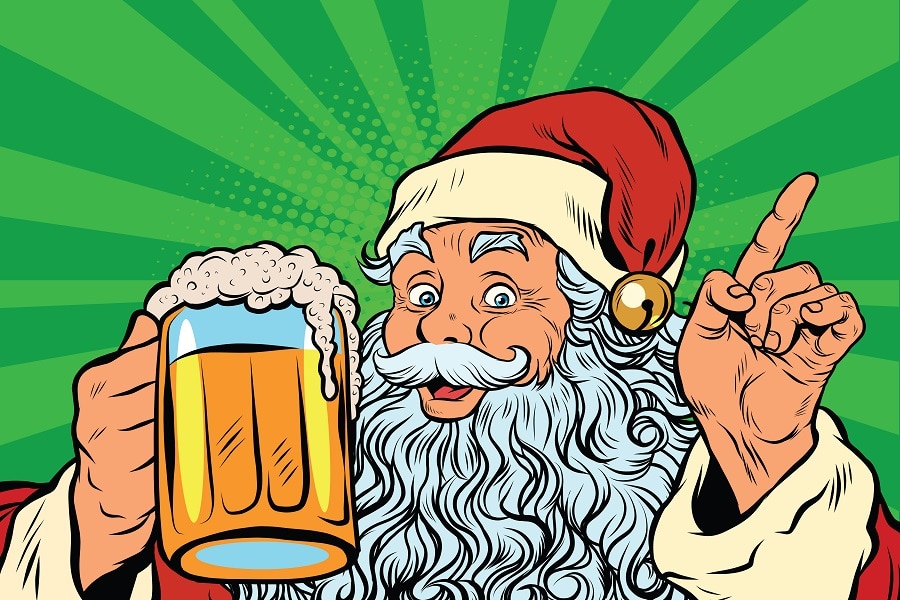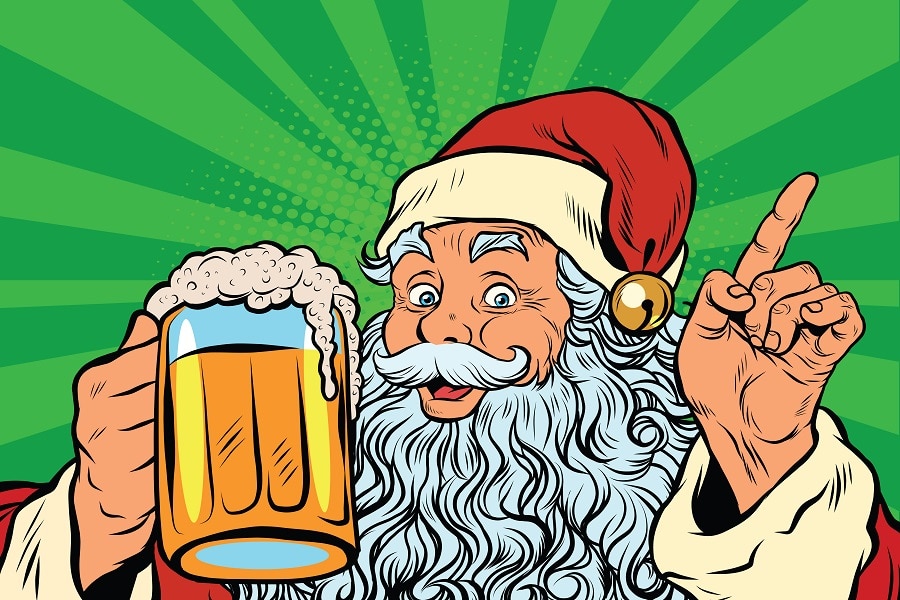 While people in the UK will certainly know what you're talking about if you say "Santa Claus", you're just as likely to hear "Father Christmas" (though as with all traditions, it varies by region and family and even socioeconomic status). Whatever you call him, it's normal to leave him a mince pie instead of biscuits (aka cookies), and it's not at all uncommon to leave him some sort of alcohol instead of milk.
18 | Ghost Stories for Christmas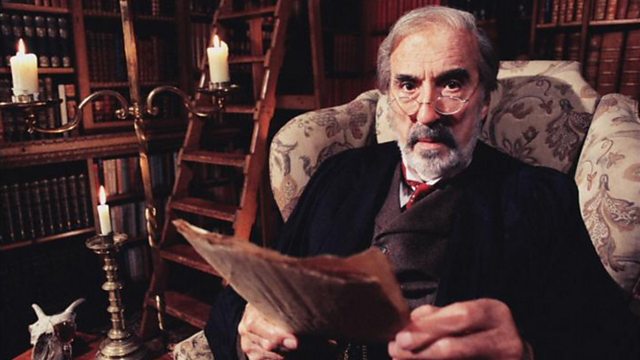 Though it never really crossed the pond, there's a long tradition of telling ghost stories at Christmas – and in many years, the BBC has specifically created spooky films for that purpose.
This DVD set gathers up more than 13 hours of ghostly tales ranging from the 70s to the early 2000s. Many, but not all, are based on the stories of M.R. James. You'll need a region-free DVD player to watch.
A few of the individual episodes can be purchased on streaming services:
19 | Happy Christmas!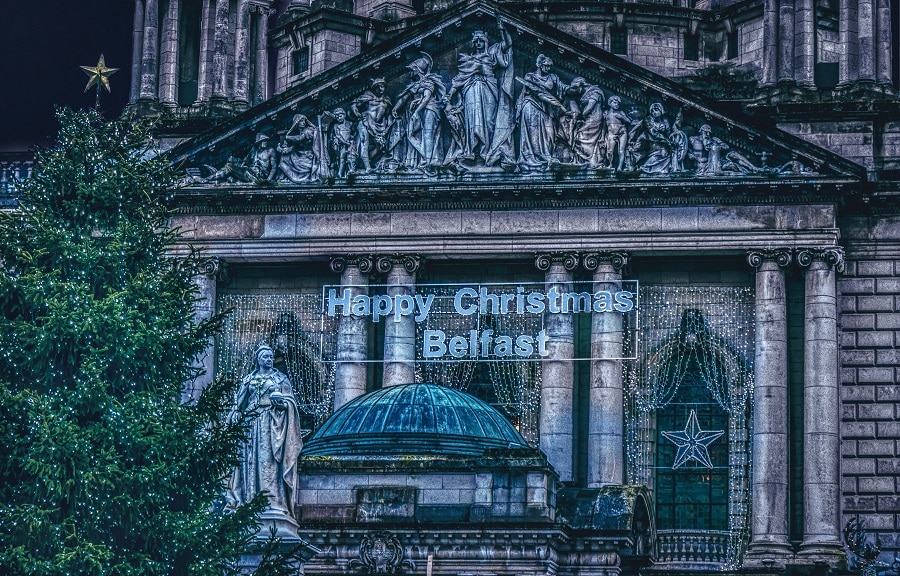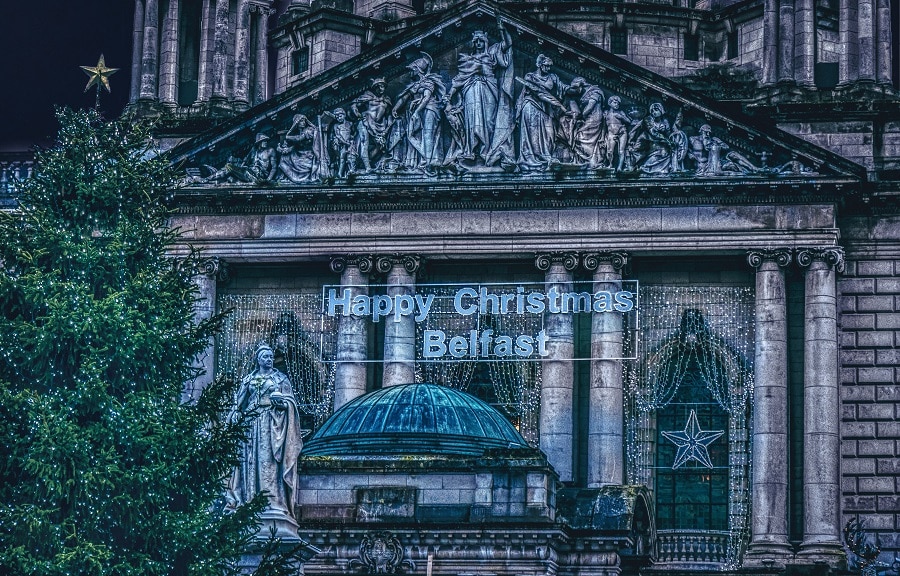 Though "Merry Christmas" is the phrasing in most of North America, "Happy Christmas" is far more common in the UK.
What's Your Favourite British Christmas Tradition?
Does this list give you any ideas of things you might like to add to your own list of Christmas traditions? Feel free to share your thoughts in the comments, or let us know about some of your own winter holiday traditions!
Save it to Pinterest!