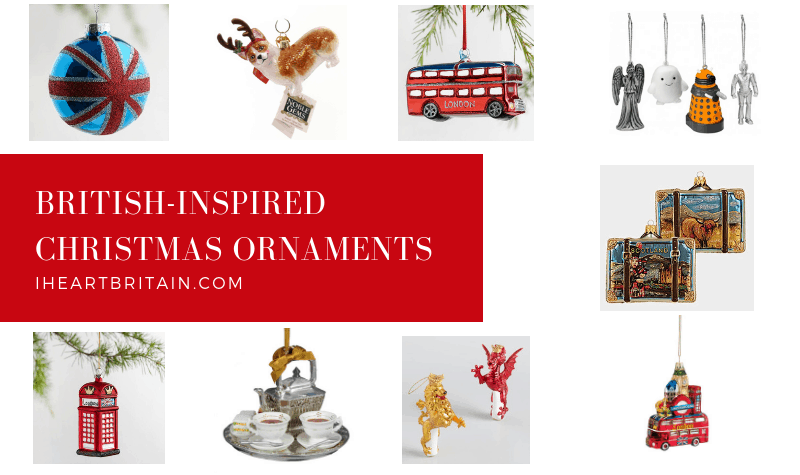 The UK is a special place for many of us, so it makes sense that we might want to give it a nod when decorating our Christmas trees – whether they're in the UK, the US, Canada, Australia, or somewhere else entirely. To help you find just the right British Christmas ornament for your tree(s), we've gathered some of our favorites below.
The Classic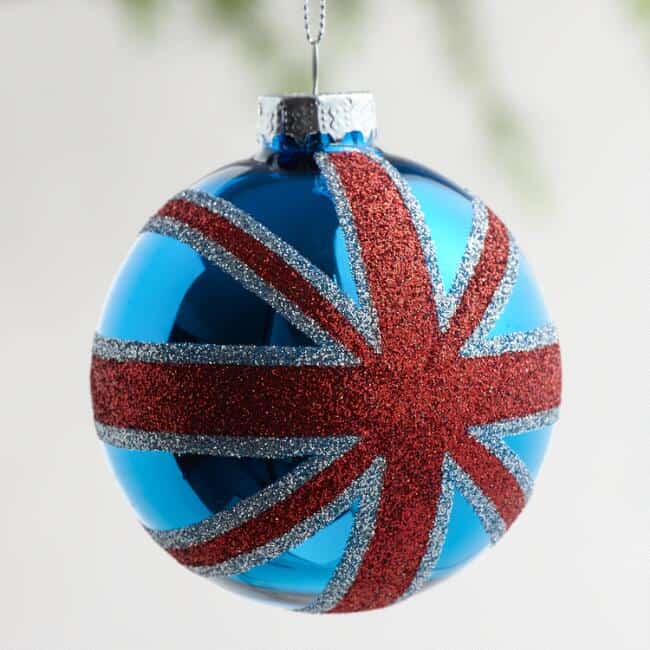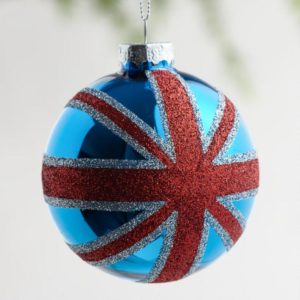 This shiny, glittery Union Jack ornament would be perfect with string lights reflecting off its shiny surfaces. They come two to a set, and they're made of glass. As a result, they might not be the best option for homes with cats or small children. Get it HERE
The Downton Abbey Christmas Ornament
It's been a great year for Downton Abbey fans, with a new movie AND the promise of a sequel keeping the series alive and kicking. Though it might get a bit annoying if your spouse decides to use it as a call bell, we think this would look great on any Christmas tree. Get it HERE
The Double-Decker Bus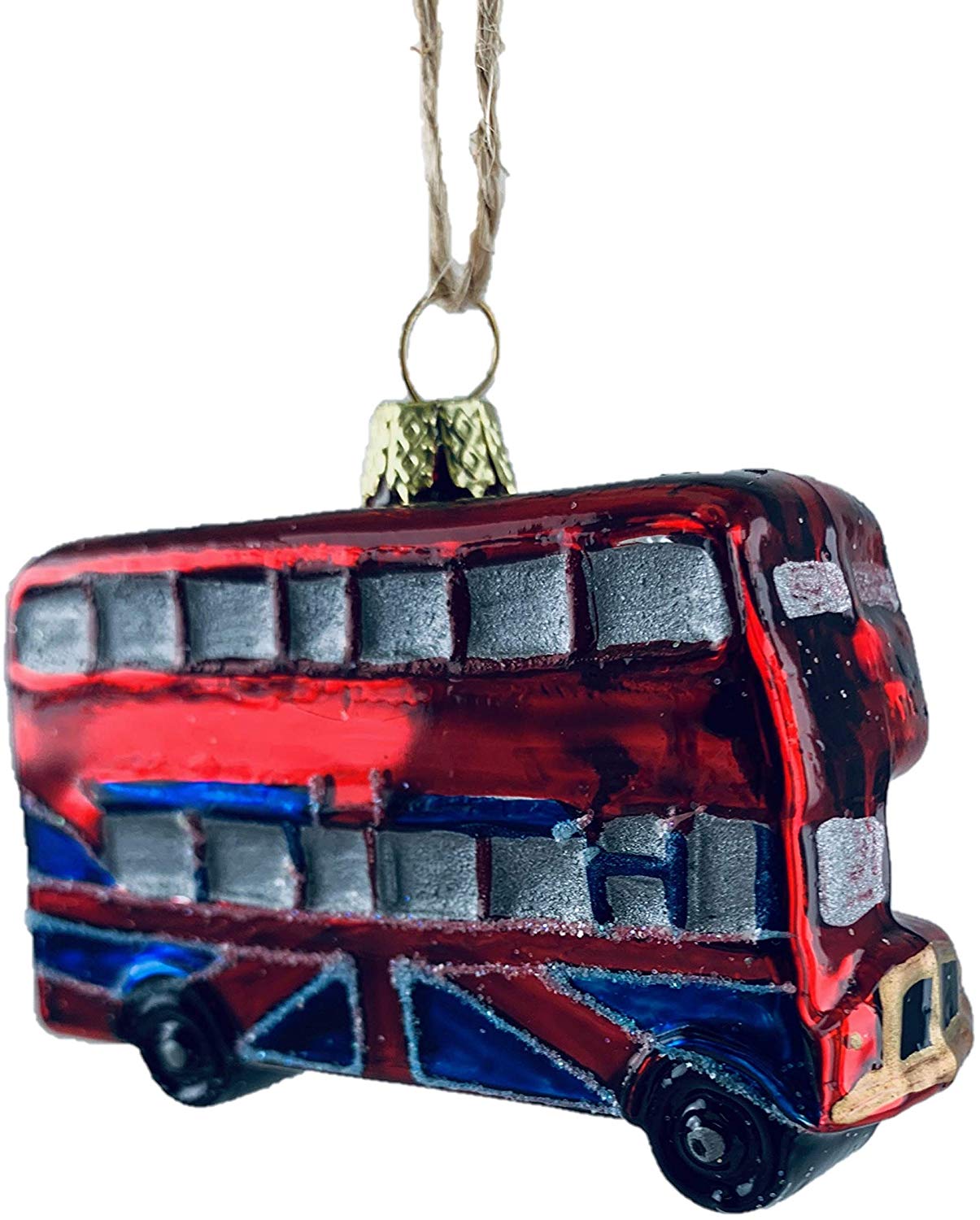 You can hardly go to England without seeing one of these famous red buses – granted, they don't usually have glitter trim. This handcrafted glass ornament would fit in nicely with almost any Christmas tree. Get it HERE
The British Phone Box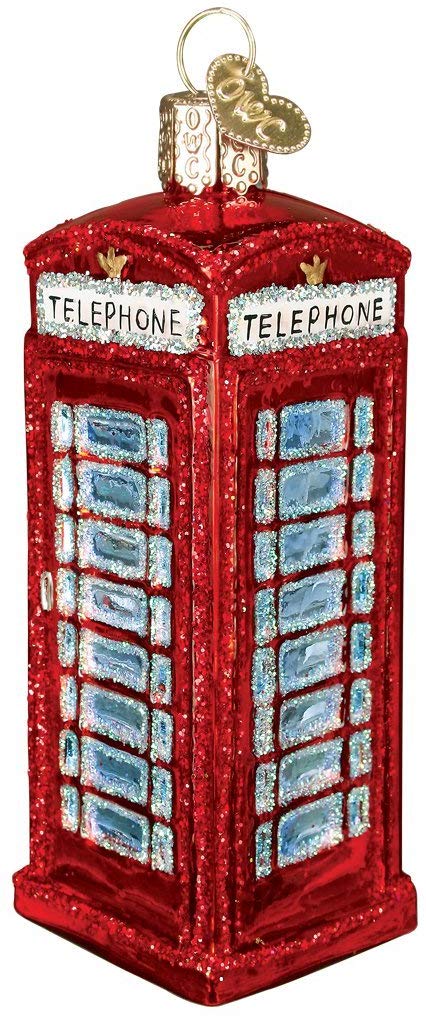 While they're not as common as they once were, these red phone boxes are still one of the most popular symbols associated with Great Britain. Alongside some of the other ornaments, this would be a lovely addition to a UK-themed Christmas tree. Get it HERE
A Nod to The Royals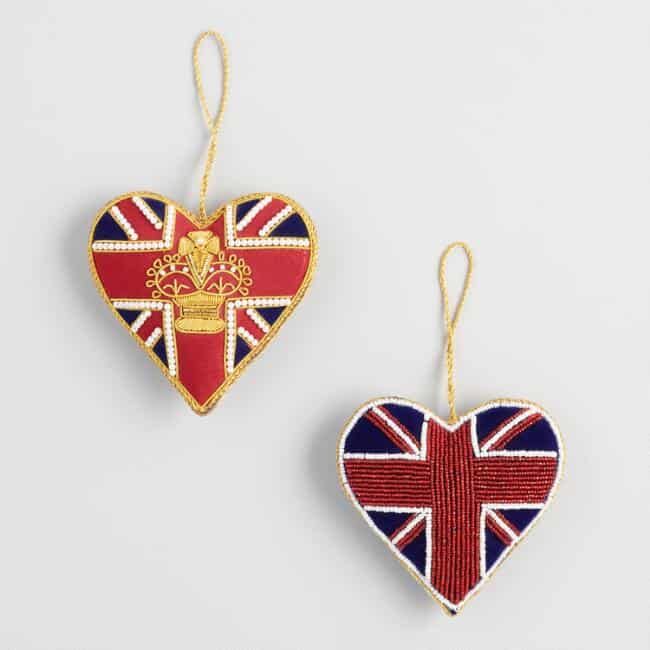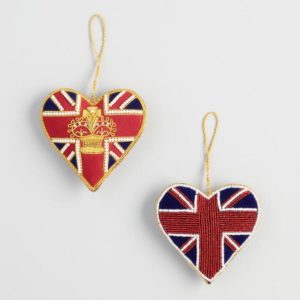 In need of British-themed ornaments that won't shatter when dropped? This set of two might fit the bill. They're beaded and stuffed, rather than sculpted from glass – so as long as nobody cuts a string and sends all the beads flying, this one should help you avoid any holiday mishaps. Get it HERE
The Scottish Unicorn Ornament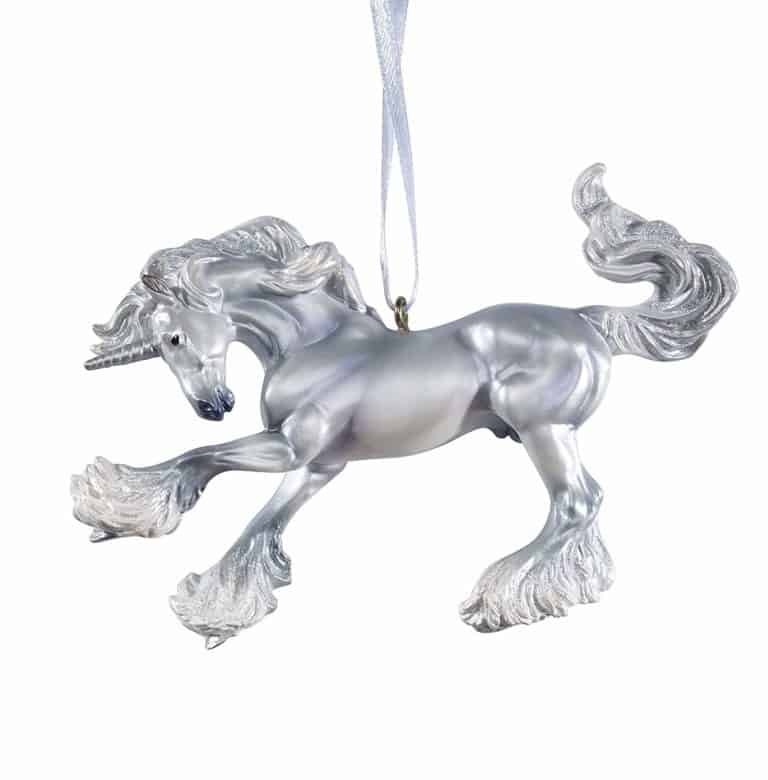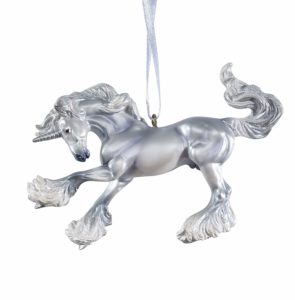 It took a bit of work to find a unicorn ornament that wasn't sparkly and pink, but we did it. Since the unicorn is the national animal of Scotland, this ornament is a great way to celebrate your Scottish ancestry. Get it HERE
Where Would We Be Without Tea?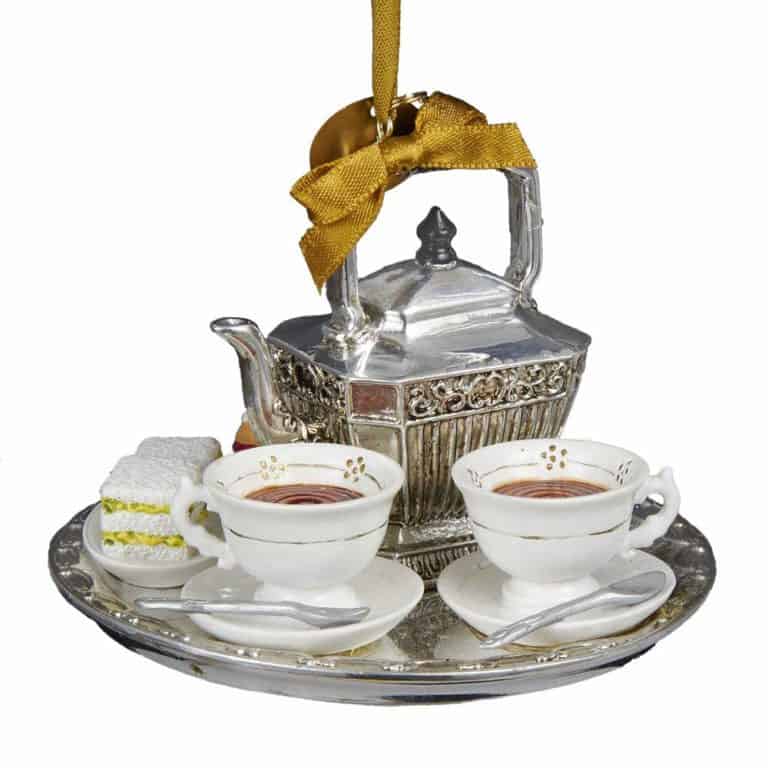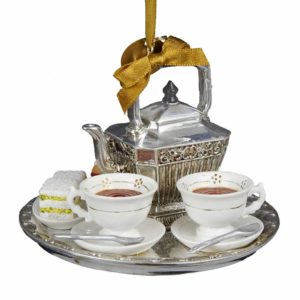 Gilbert O'Sullivan (the talented songwriter of "Where Would We Be Without Tea?") certainly knows the importance of tea – and you can highlight it on your Christmas tree with this lovely Kurt Adler Downton Abbey-inspired ornament. Get it HERE
The Gingerbread Tardis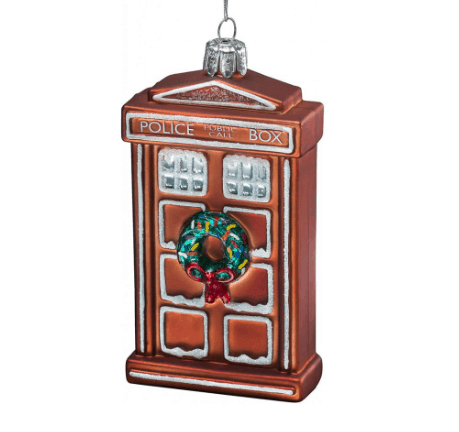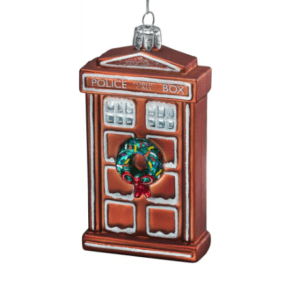 If a traditional blue Tardis ornament isn't quite festive enough, you can get a Gingerbread Tardis instead. While we'd love it if it were a little bit less flat, we're sure it's bigger on the inside. Get it HERE
Santa Plays the Bagpipes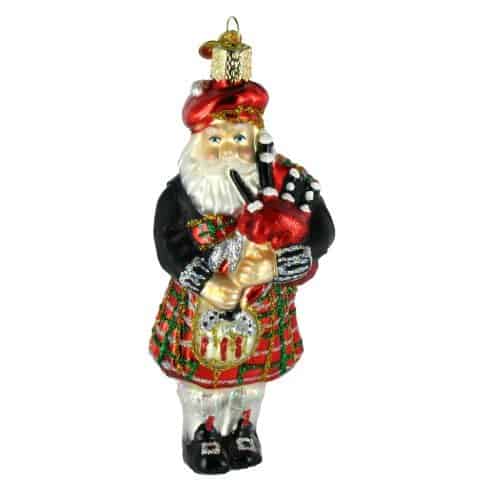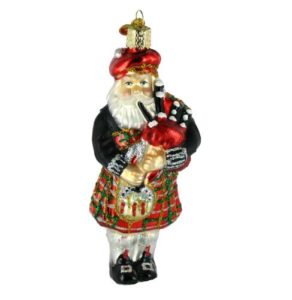 It won't be much of a silent night with Santa on bagpipes, but we wouldn't have it any other way. This blown-glass ornament is the perfect way to celebrate your Scottish heritage during the holidays. Get it HERE
Pack Your Bags for Scotland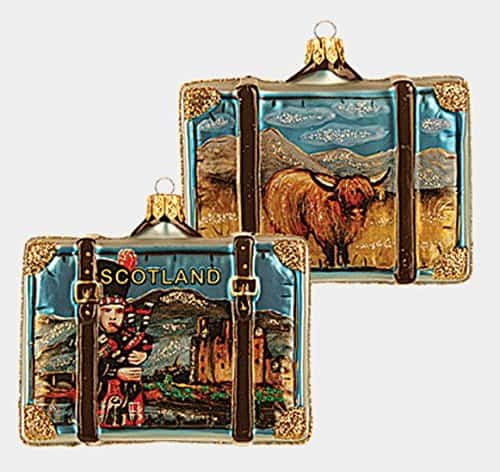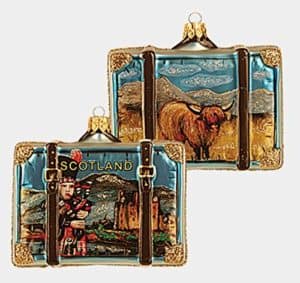 While this pair of ornaments is a bit pricey, they're also stunningly beautiful reminders of a country so many of us love. Shaped like suitcases, one features a Highland coo, while the other has a bagpiper and castle. Get it HERE
A Serious Case of Anglophilia…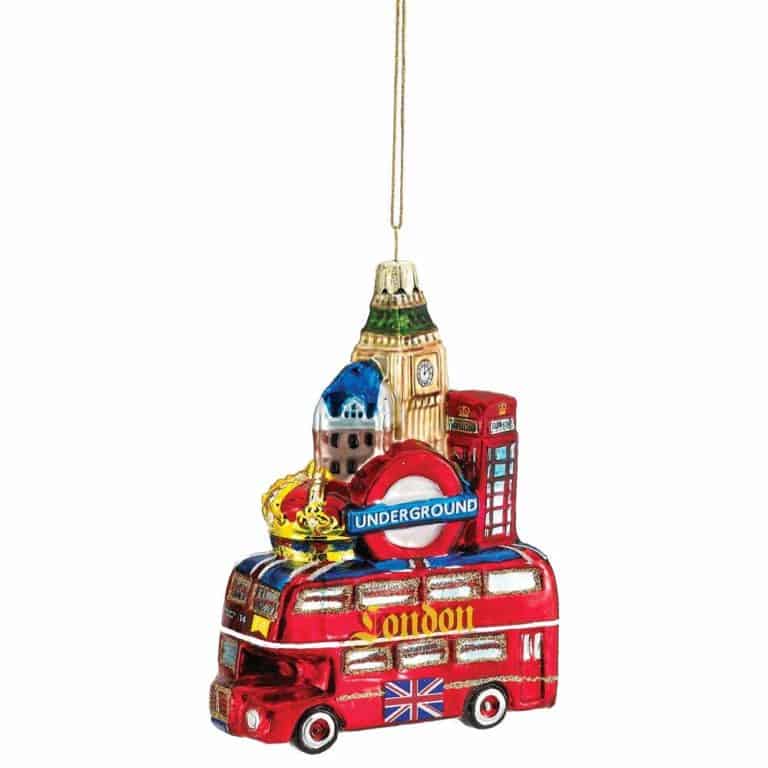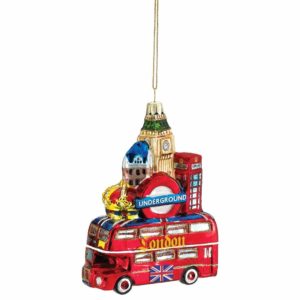 This Kurt Adler London ornament is fairly well vomiting British pride (and we love it). This might be the most British-y British ornament ever, and we're not sure how we've lived without it for so long. Get it HERE
Flower of Scotland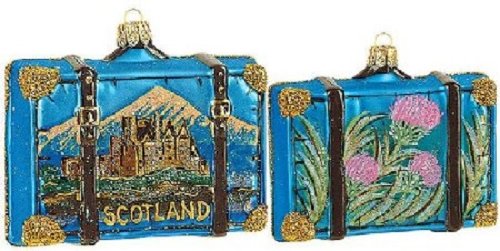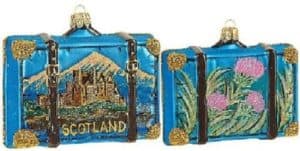 These two suitcase ornaments are sure to evoke fond memories of trips to Scotland – from the blue and white colors that evoke mental images of the Saltire, to the castle and thistles featured on each. Get it HERE
Doctor Who Christmas Ornaments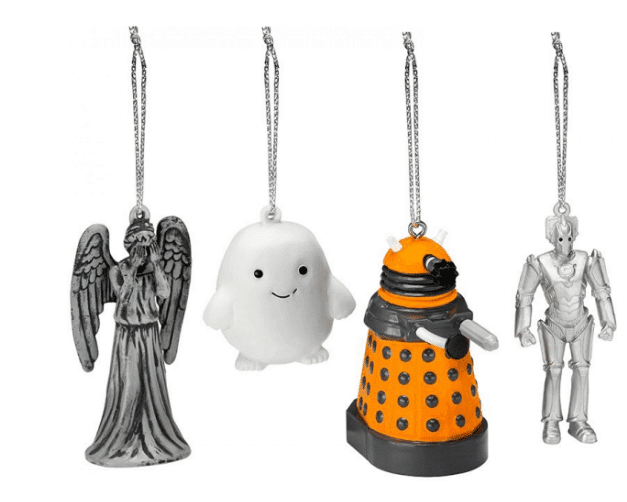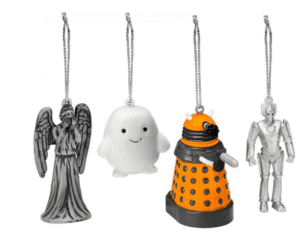 The Tardis ornaments are great, but if you want a full Doctor Who tree, you're going to need a little more than that! This set of Adipose, Weeping Angel, Dalek, and Cyberman is perfect for any Doctor Who fan. Add a little blue and white tinsel and you've got the perfect geeky Anglophile tree. Get it HERE
The Big Ben Ornament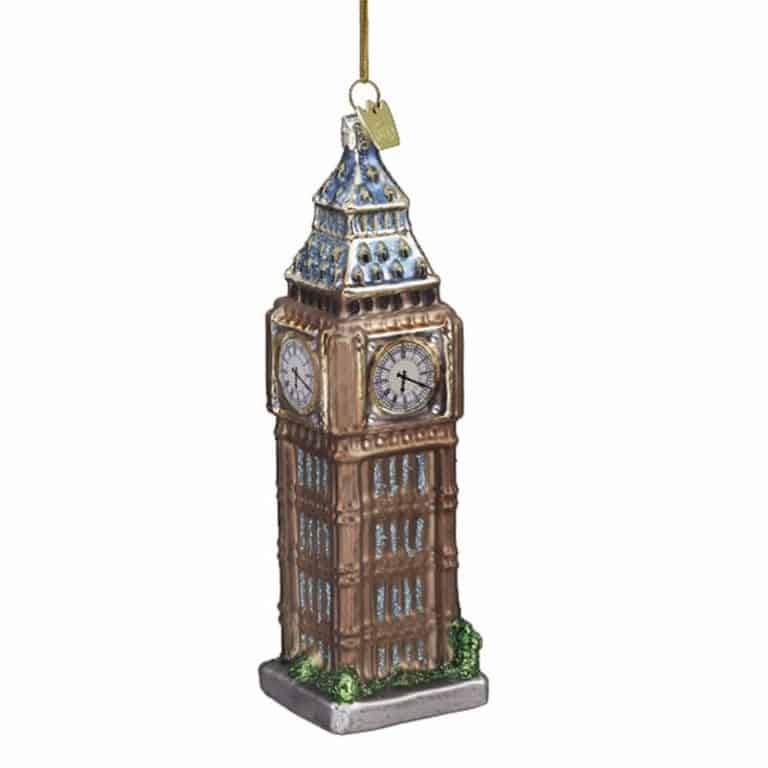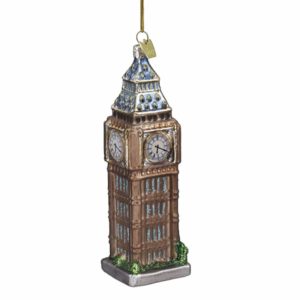 This Big Ben Christmas ornament is a wonderful reminder of time spent in London, but it also offers a nice muted tone for those who don't necessarily appreciate the bright, garish colors of most Christmas decor. Get it HERE
Mrs. Tiggywinkle on the Tree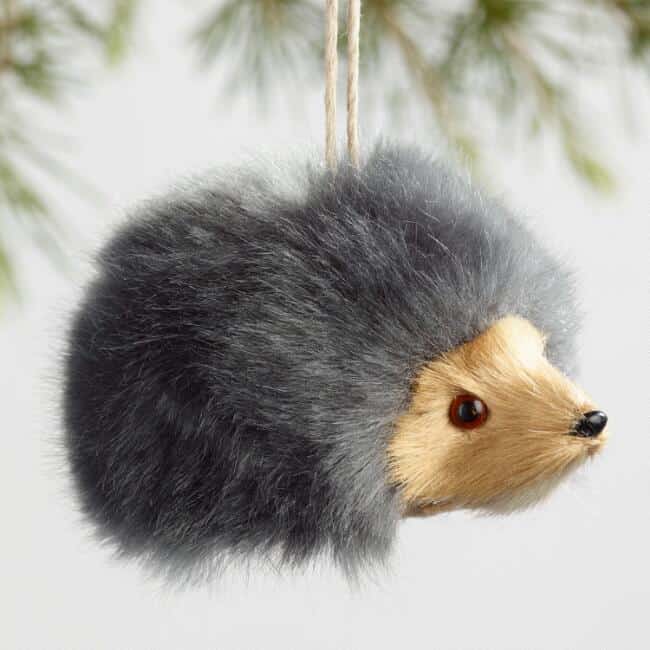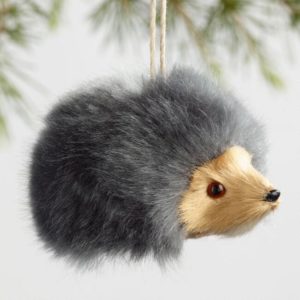 This isn't an official Beatrix Potter ornament, but her character Mrs. Tiggywinkle was a hedgehog, and Brits do love their hedgehogs (just Google "hedgehog highway" and you'll see what I mean). This faux-fur ornament would make a great addition to any Christmas tree, and there's no change of it shattering if a cat falls in love with it. Get it HERE
 Drop a Few Hints…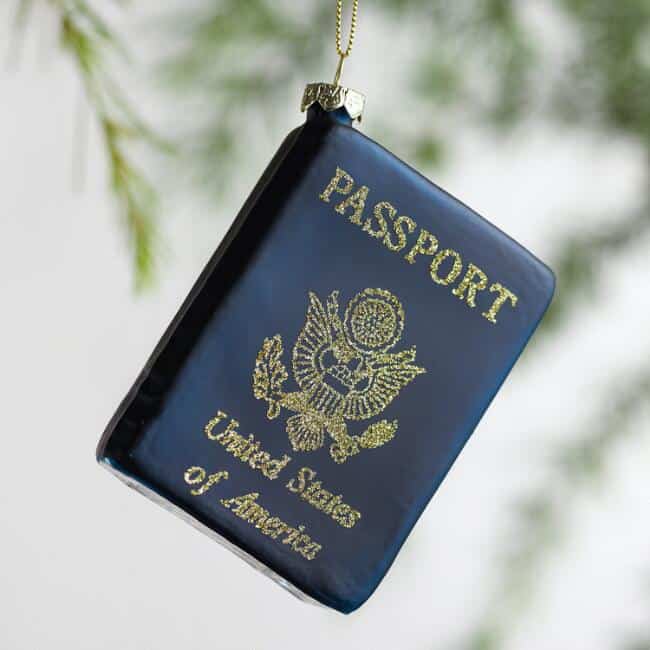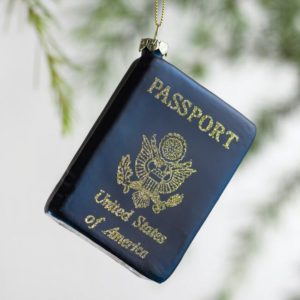 If you're trying to drop hints that what you REALLY want is a trip to England, this passport ornament + a few of the others on our list will go a long way towards getting the point across. Get it HERE
The Queen's Corgis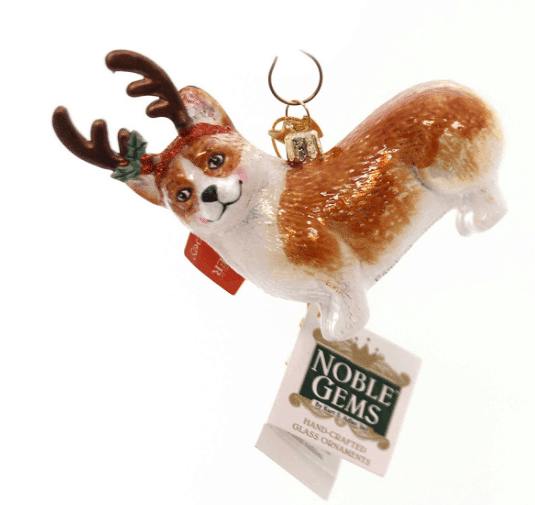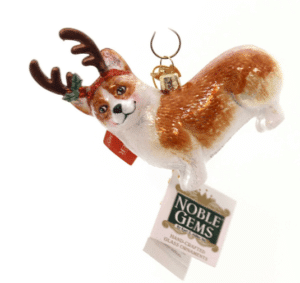 Queen Elizabeth may not be getting any more corgis due to her age, but that doesn't mean you can't appreciate them as adorable creatures and symbols of a long and peaceful period in English history. This one looks like he's ready to burst out from under the tree as a Christmas present for Her Majesty. Get it HERE
The Beefeater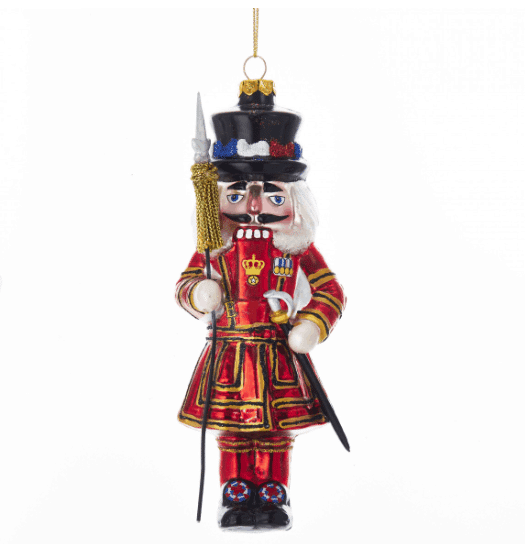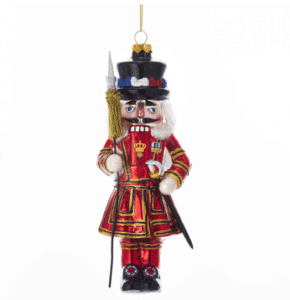 This festive English Beefeater is also part-nutcracker. He's much more festive-looking than any Beefeater we've ever seen, and this would be great on a London-themed Christmas tree. Get it HERE
Which Christmas Ornament is Your Favorite?
Which of the ornaments is your favorite? Do you have any British-themed ornaments already? We'd love to see photos, and we welcome you to join the I Heart Britain Facebook group and share!