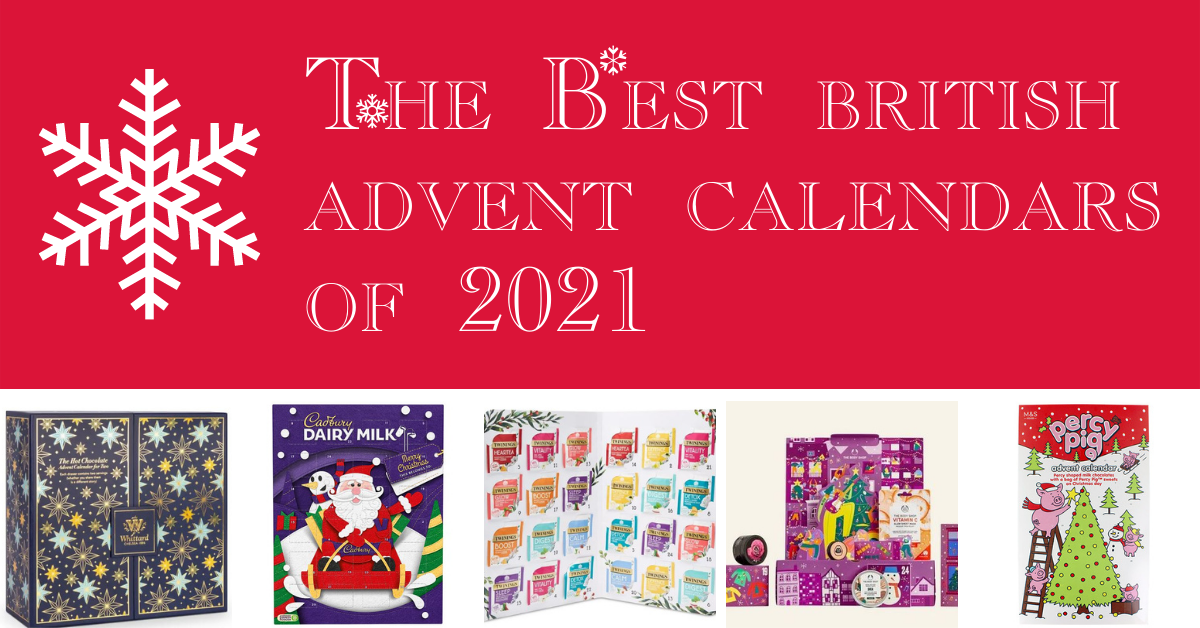 These days, advent calendars are enjoyed by both the religious and non-religious alike. It's just FUN opening up a tiny present every single day for weeks.
If you want your advent calendars to reflect your love of all things British, the good news is that there are now loads of really great British advent calendars you can order, even if you're not in the UK. In the list below, we've included links for a variety of stores wherever possible – and we've only included one that can't be reasonably obtained in the US (since that's where most of our readers are from).
13 of the Best British Advent Calendars for 2021
If you like what you see below, we've provided purchasing links below each description. Some of the links are affiliate links, which means we earn a small commission if you click the link and buy within a certain timeframe – but it doesn't add anything to your cost.
The Classic: Cadbury Dairy Milk Advent Calendar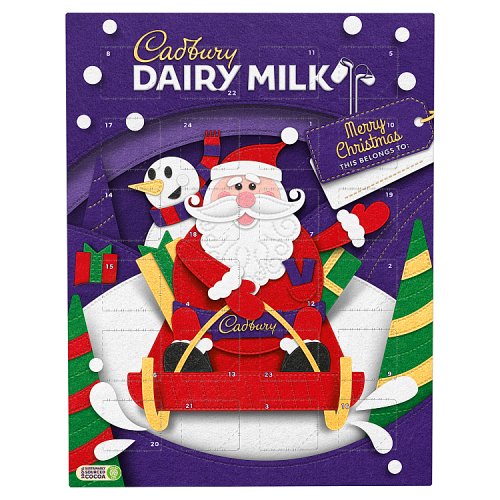 Simple, affordable, and delicious. This is perhaps the most basic and classic of all British advent calendars, and if you like keeping things simple, we recommend getting this one.
Order it: Amazon | British Corner Shop
Marks & Spencer Percy Pig Advent Calendar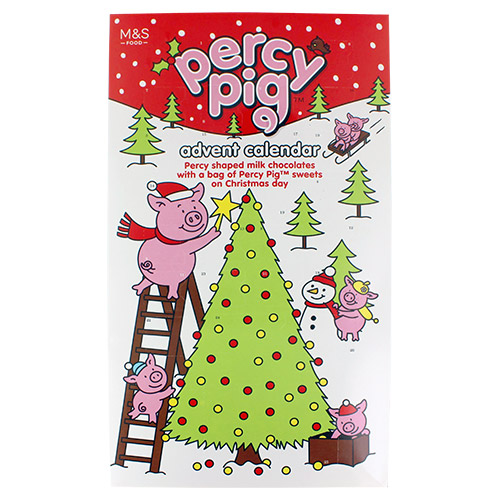 If you can't get enough of those adorable M&S Percy Pigs, this gummy-stuffed, oh-so-British advent calendar will be perfect. Even if you're vegetarian, you can enjoy this one – as they re-formulated their gummies to be more earth and animal friendly a few years back.
This may also be a good choice if you have a Peppa Pig fan in your household. They're not the same, of course (and there IS a Peppa Pig advent calendar with little toys), but it's a bit hard to tell the difference in gummy form.
Order it: Amazon | British Corner Shop
Pamper Yourself: The Body Shop Advent Calendar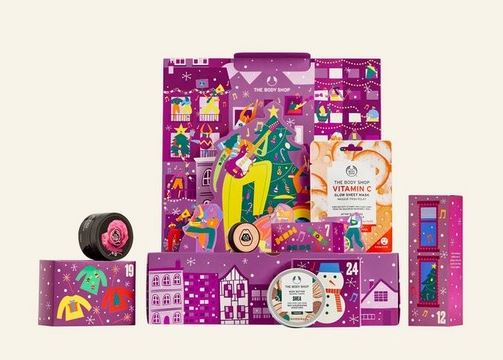 The Body Shop was founded in Brighton back in 1976, and their advent calendars are not only fun – they're a great way to try out smaller-sized versions of a couple dozen products. They have a couple different options at different price points, but both include enough creams, lotions, gels, masks, soaps, and more to keep you clean and good-smelling through December and beyond.
Order it: The Luxurious One | The Slightly More Decadent One
For the Scientist in Your Life: The M&S Amazing Solar System Advent Calendar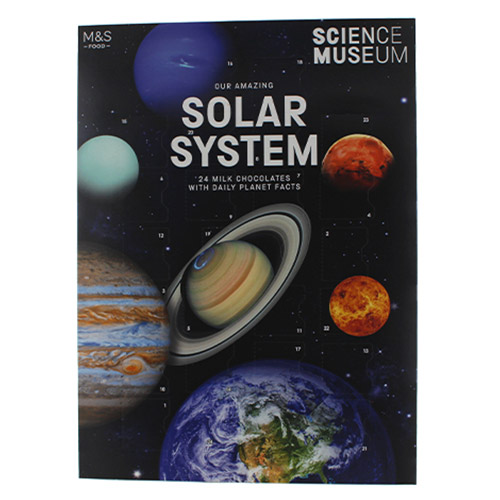 Is there a budding scientist in your household? This brainy advent calendar pairs planetary facts with your daily sweets. This is another one from Marks & Spencer.
Order it: Ocado (UK) | British Corner Shop (US/CAN)
For the Fountain-Pen Obsessed: Diamine Inkvent Calendar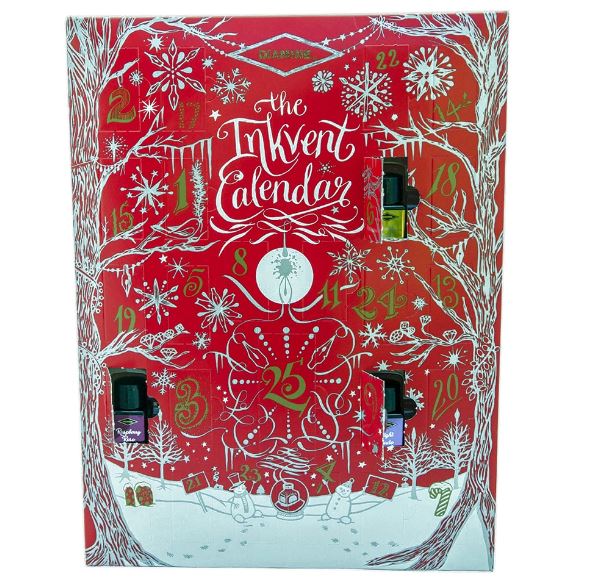 Diamine is a Liverpool-based company that's probably best known for their fountain pen ink. If you're a fountain pen geek, you've probably heard of them or used some of their products (they're among my own personal favourites). If there's a fountain pen user in your life, it's all but guaranteed they'd love this advent calendar which contains 25 special edition inks.
Order it: Goulet Pens | Cult Pens | Goldspot
The Ultimate in Luxury: The Liberty Beauty Advent Calendar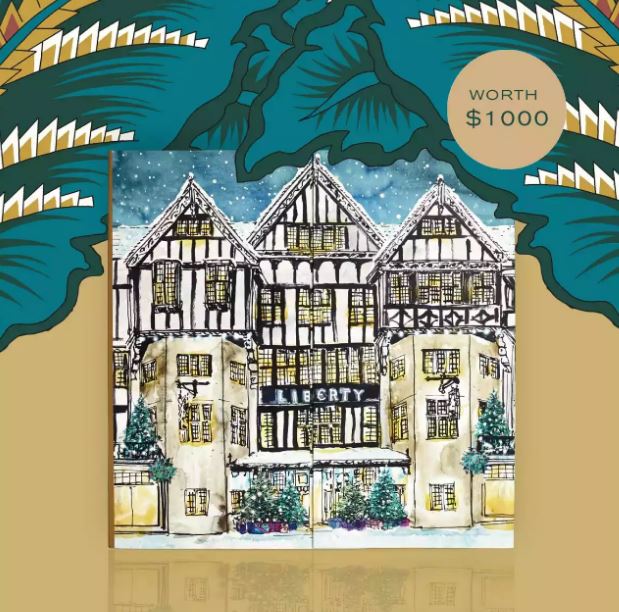 Liberty is one of the world's great department stores – so it should come as no surprise that their advent calendars are nothing short of extreme luxury. They offer versions for both men and women, and regardless of which one you choose, you'll get more than $1000 (USD) of retail value. From exotic fragrances to high-end skincare to posh eye masks, you'll be left feeling like the well-preserved trophy spouse of a Russian oligarch.
Order it: Liberty London
For the Spy in Your Life: The James Bond Advent Calendar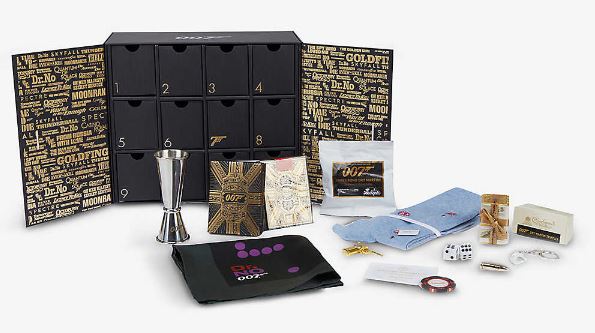 Gold bullets and silk pocket squares aren't every man's cup of tea, but the James Bond "12 Days of Bond" advent calendar is sure to be a hit for a certain kind of man. At 199 GBP, it doesn't come cheap – but it certainly has style.
Order it: Selfridges
Smells Like Luxury: Penhaligon's Advent Calendar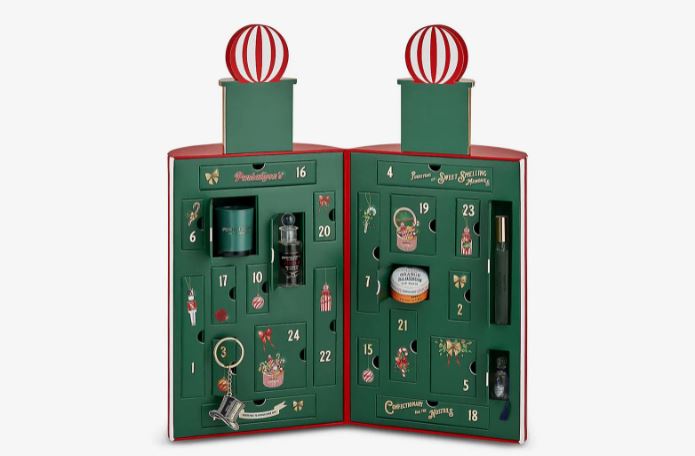 Penhaligon's has been making British royals smell better since the days of Queen Victoria, and at $480 (USD), their advent calendar is one of the most expensive on this list. The calendar contains twenty-four different, wonderfully fragrant items from their collection, including hand and lip balms, body wash, and more. If you happen to get one with a golden ticket inside, you'll get something else – though we don't know exactly what that might be.
Order it: Penhaligon's | Selfridges
A Logical Choice: Twinings Superblends Advent Calendar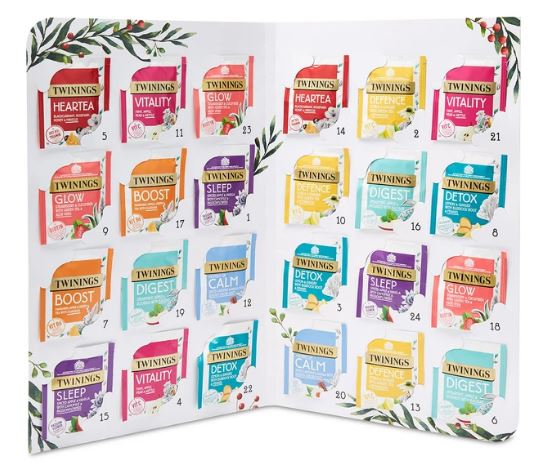 Winter is cold, and tea is good. This tea advent calendar from Twinings is a budget-friendly choice that allows you to try a variety of teas without committing to a full box of each.
Order it: Twinings
Fortnum & Mason's Feasting Advent Calendar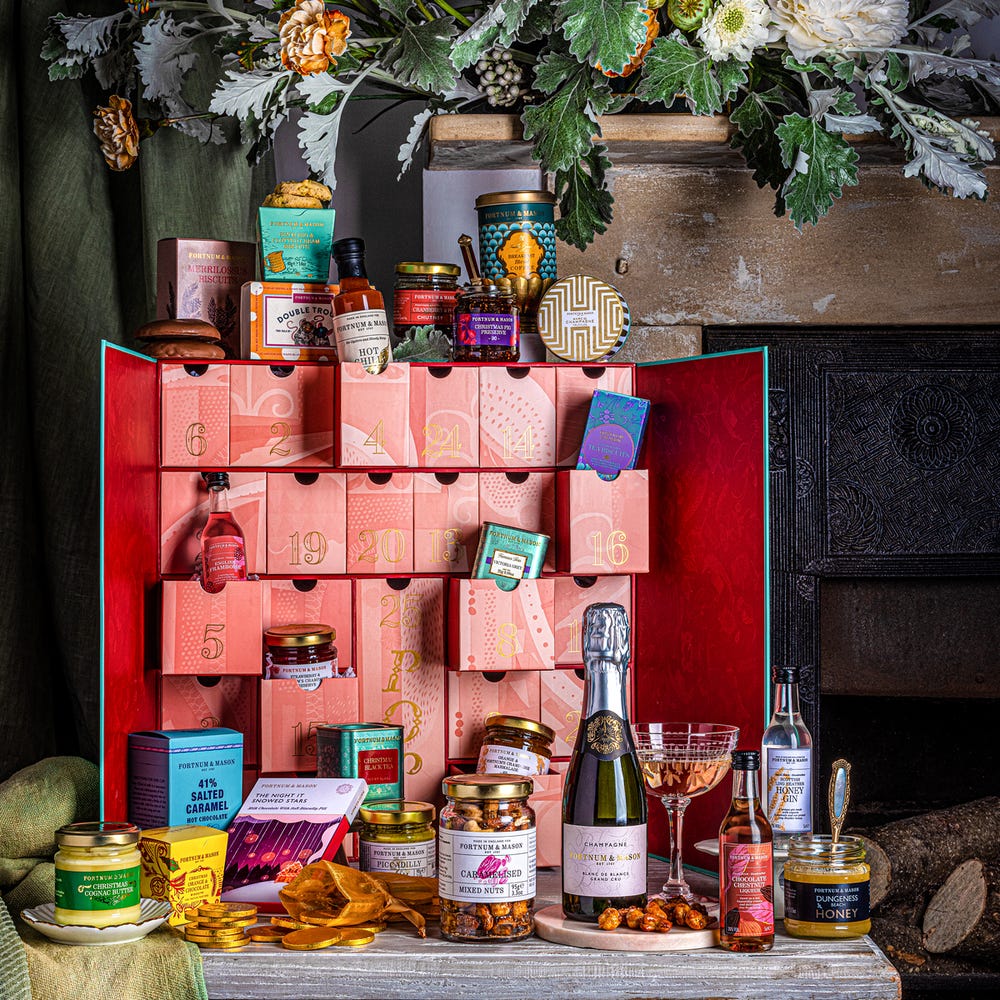 Another of London's iconic department stores, Fortnum & Mason, has created this decadent orgy of gourmet delights. This is the only British advent calendar on our list that would be virtually impossible to get to the US (short of having a friend in the UK willing to bear the hassle of shipping alcohol internationally), but it's just so delicious and decadent that we couldn't resist. If you're in the UK this winter, you may want to consider it…
Order it: Fortnum & Mason
For Friends & Lovers (Or Really Hungry People): The Hotel Chocolat Truffles for Two Advent Calendar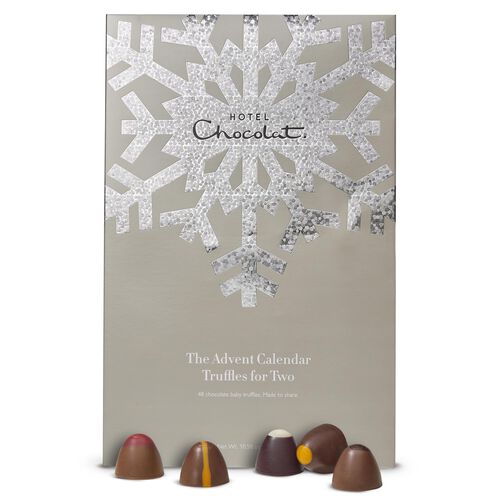 Whether you're sharing with your spouse or you just feel traditional advent calendars don't offer enough chocolate, this "Truffles for Two" advent calendar from Hotel Chocolat is a fun option.
Though Hotel Chocolat has temporarily suspended international shipping, you can use our guide to British package forwarding to help you get it delivered in the UK and forwarded on to the US. Most things that aren't alcoholic or flammable can be forwarded pretty easily if you really want them.
Order it: Hotel Chocolat
Cocoa for Two: Whittard's Hot Chocolate for Two Advent Calendar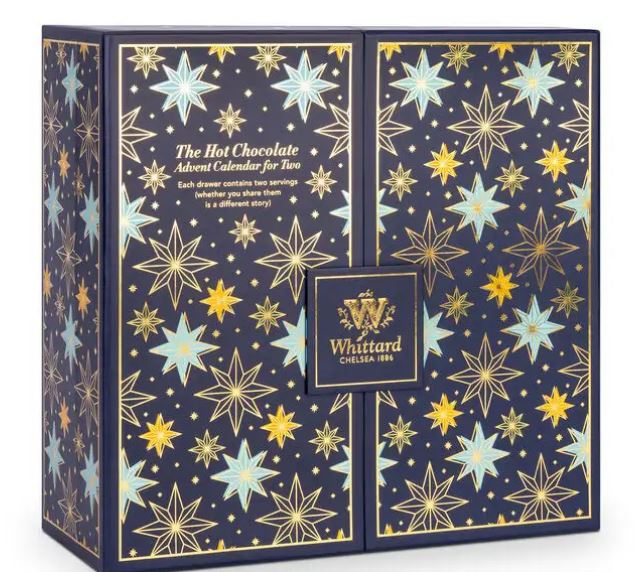 Prefer hot chocolate to tea? This delicious advent calendar offers a variety of fun and unique hot chocolate flavours you can try with a friend or loved one (or keep them all to yourself and go for 48 days).
Order it: Whittard of Chelsea
Back to Basics: The Swizzels Matlow Advent Calendar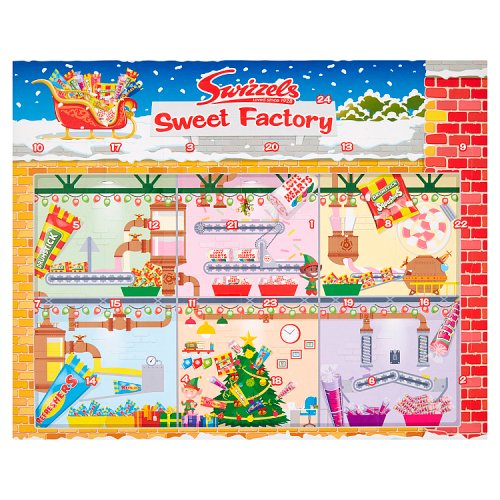 After browsing so many luxurious advent calendars, we wanted to get back to basics for the final entry on our list. Instead of chocolate, this one features a variety of Matlow sweeties: Love Hearts, Drumstick, Parma Violets, Refresher Bars, Squashies, Fizzers and more.
Order it: Amazon | British Corner Shop
What's Your Favourite British Advent Calendar?
What's your favourite of the British advent calendars above? Have we missed a good one? And more importantly – would you ever buy one of the outrageously expensive luxury advent calendars?
Save it to Pinterest!