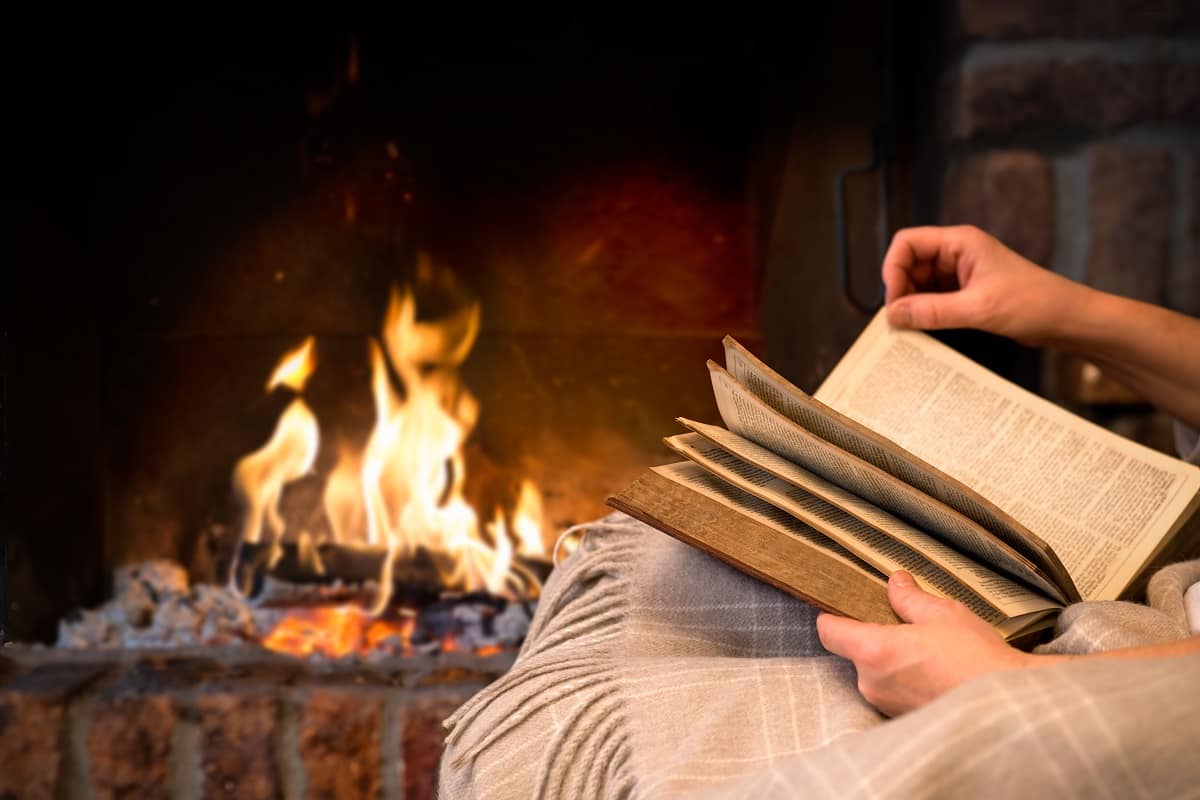 It's Cyber Monday, and that means loads of Kindle deals – perfect for those long, cold winter nights by the fireplace (or space heater). We've sorted through the entire list to find the ones related to the British Isles. Enjoy!
General Fiction
James Herriot Novels – Three novels from the famed Yorkshire vet are on sale:
The Cole Trilogy – This acclaimed trilogy tells the story of 1000 years of a highly-gifted British family. Get it here.
Victoria – This book is from the creator and writer of the PBS Masterpiece drama, Victoria. Get it here.
The Essex Serpent – Waterstones Book of the Year. This book is set along the Essex coast, described as "part ghost story and part natural history lesson". Get it here.
Jeremy Poldark: A Novel of Cornwall – Fans of the show will  be pleased to see that this novel and Demelza: A Novel of Cornwall are both on sale today.
Strange Practice – Dr. Greta Helsing has inherited the family business – treating London's undead. Get it here.
The Boy on the Bridge – A post-apocalyptic novel set in England. Get it here.
The Hero and the Crown – A young adult  novel about kings, knights, and dragons in England. Get it here.
The First Fifteen Lives of Harry August – An intriguing tale of a man reborn over and over, retaining knowledge of the past lives each time. Get it here. 
The Curiosity Keeper, Treasures of Surrey (Book One) – This book combines romance with a spiritual element in historic Surrey. Get it here.
The Case of the Green-Dressed Ghost – Described as "Ghostbusters with a British accent". Get it here.
In This House of Brede – The tale of a British woman who joins a Benedictine monastery. Get it here.
Mystery & Murder
A Front Page Affair: Kitty Weeks Book 1 – Fans of the Maisie Dobbs mystery novels may also want to check out this early 1900s, female-led detective series. Get it here. Book 2, Murder Between the Lines, is also on sale.
Off Kilter, a Scottish Highlands Mystery Book 1 –  A relaxing trip to the Highlands becomes quite stressful after a murder takes place. Get it here.
Black & Blue:  A Lord & Lady Hetheridge Mystery – A roguish modern art dealer turns up dead. Lord and Lady Hetheridge embark upon solving the case. Get it here.
The Deepest Grave – DS Fiona Grffiths must untangle the murder of a local archaeologist and figure out what role, if any, local history and ruins play in the grisly murder. Get it here.
Holy Island: A DCI Ryan Mystery – This page-turner is set on the Northumbrian island of Lindisfarne (not far from the setting of Vera), and features DCI Ryan in his first tale – the story of murder in isolation, just before Christmas. Get it here. The rest of the series is also on sale:
Murder at Hartigan House – In her childhood London home, Ginger Gold finds a skeleton in the attic. This is the second book in the Ginger Gold series. Get it here.
The Scottie Barked at Midnight – Although this series is actually set in Maine, there's a Scottish theme running through each of the  novels. Get it here.
Lord Peter Wimsey Novels – Several of these classic Dorothy Sayers mystery novels are on sale today:
A Morbid Taste for Bones – This is the first installment in the famed Cadfael series, and it gives us our first glimpse at both Brother Cadfael's extraordinary crime-solving abilities and the colorful historic setting in which he works his magic. Buy it here. Several other Cadfael books are also on sale:
Inspector Thanet Mysteries – Several novels from this British mystery series are on sale:
Murder at the Brightwell – A classic 1930s murder mystery reminiscent of Agatha Christie. Get it here.
Thrillers
Each Little Lie – This psychological thriller is set in the area of Brighton & Hove (Southern England). It features a single mother whose simple good deed puts her in a situation where she must fight for her life. Get it here.
Friend Request – This thriller about social media gone wrong is set in England. Get it here.
House of Spies: A Novel – This thriller stretches from England to the South of France to Morocco after a vicious terrorist attack in London. Get it here.
The Breakdown – This gripping thriller is set in a small British hamlet. After failing to help a woman on a dangerous stretch of road, strange things begin happening. Get it here.
The Betrayal – Set in Ireland, this psychological thriller begins with the divorce of a couple once bound together by a teenage pregnancy. A new flame begets dangerous obsession. Get it here.
The Husband's Secret – What if a husband left a deeply disturbing letter for her wife to read after his death? And what if she read it while he was still alive? This novel of love and secrets is set in a small Irish village. From the bestselling author of Big Little Lies. Get it here.
The Cellar – In small town England where nothing much every happens, a kidnapping occurs. Get it here.
Romance
Highland Spitfire – If it's a Scottish Highlands bodice-ripper you're after, look no further. Get it here.
The Duke of Defiance – Duty calls the Earl of Knighton home, and now he must find a wife of substance. This historical romance is part of The Untouchables series. Get it here.
The Forbidden – This dark romance won't be everyone's cup of tea, but it's set in England and reviewers comment that it makes them want to visit. Get it here.
Behind Her Eyes – A chance meeting ends with single mum Louise kissing her very-married new boss before she realizes her's her new boss. He regrets it, but his interest in her doesn't fade. Get it here.
I Kissed a Rogue – A historical British Isles romance with a hint of mystery. Get it here.
The Royal We – A romance centered around the wedding of Will and Kate. Get it here.