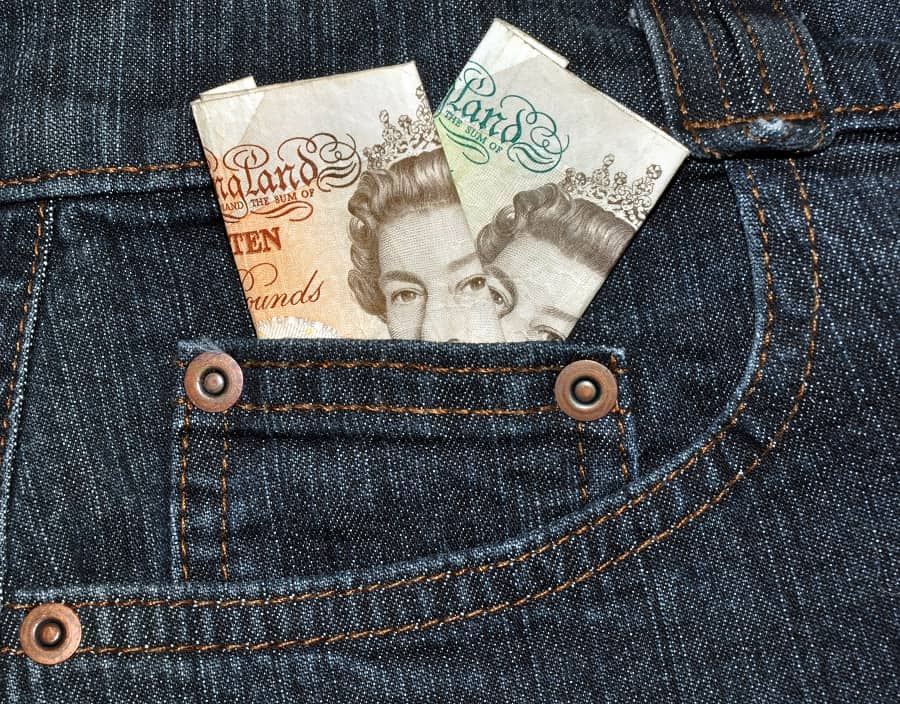 As a non-gazillionaire who loves to travel to the UK (and elsewhere) as often as possible, I've learned quite a few tricks to help fund the habit. One of my more recent favorites – and one that's very relevant this time of year – is to use cashback sites for any online shopping I do. There are quite a few sites to choose from, but my favorite is TopCashBack, since they typically have higher payouts than a lot of the others. In some cases, I've gotten as much as 10-20% of my original purchase back.
How It Works
Using TopCashBack to save for your trip is incredibly simple.
Sign up for your TopCashBack account here. There's no cost to sign up.
When you get ready to buy something online, visit TopCashBack and log in.
Use their search box to search for the merchant you wish to shop at.
Click on the result they give you, and it will give you any relevant instructions before sending you off to the merchant.
Because you clicked on their special referral link, your purchase will be tracked. In a few days (or sometimes a little longer), your purchase will show up in your TopCashBack account.
Getting Paid
To get paid, you have to wait until the purchase "clears". There's a wait because otherwise, you could buy something, return it, and keep the cash back. After your purchase clears, the funds in your account will be available for payout in the form of bank transfer, PayPal, or a number of different gift cards. In most cases, you'll get a little extra (2-15%) if you choose a gift card. If you're saving for travel, I would recommend any of the following gift card choices:
ACH (bank deposit)
PayPal
American Express card (which can be used like a credit or debit card)
Hotels.com gift card (not currently available, but I've received it in the past).
Then again, you could just choose a card at a retailer where you'd normally shop, and put the same amount of cash in your travel savings fund.
How Much Can You Earn Towards Your Trip?
I'm not aware of any limits to how much you can earn. To give you an idea of the possibilities, I've included a screenshot of my own account earnings for 2017. To date, I've earned nearly $700 simply by clicking TopCashBack links before making my purchases. Some of that has been redeemed for Hotels.com cards that helped pay for a UK trip for my parents earlier this year.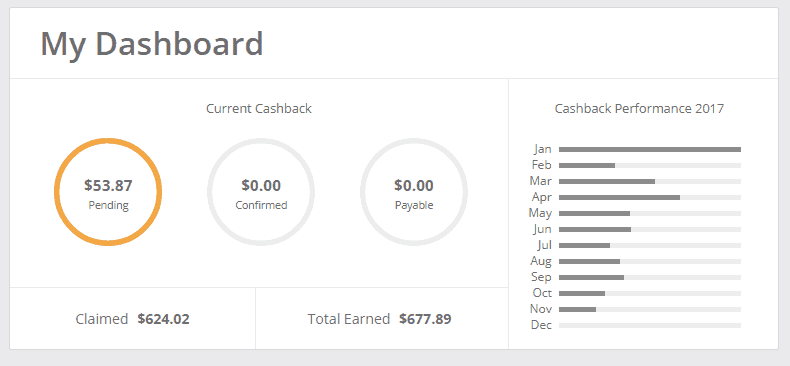 Once you're signed up, you can also earn money by referring friends to TopCashBack (using the special referral link they put in your account dashboard). They usually have a referral payout of $10, but it goes up and down from time to time.
Any Catches?
I wouldn't say there are any "catches", but there is one big hole in the program – they don't offer cash back on most Amazon purchase. Amazon referral commissions are relatively low, and they vary by category, so I don't even bother to look up Amazon most of the time. They're rarely paying out on the categories I want to purchase from. You may also have issues with orders not being credited if you use coupon codes not listed on the TopCashBack merchant page (though they usually list some eligible codes for merchants that have them). Still, it's been very lucrative for me, and even if you don't buy as much online as I do, you can still earn enough to buy yourself an extra tour, cab ride, or afternoon tea while you're in the UK. Happy shopping!