As someone who loves to travel, but doesn't love to spend money on travel, I've become quite adept at the airline/credit card points game in recent years. With a little planning, it has allowed me to greatly reduce the overall cost of traveling to the UK, and I was even able to send my parents on a virtually-free trip earlier this year.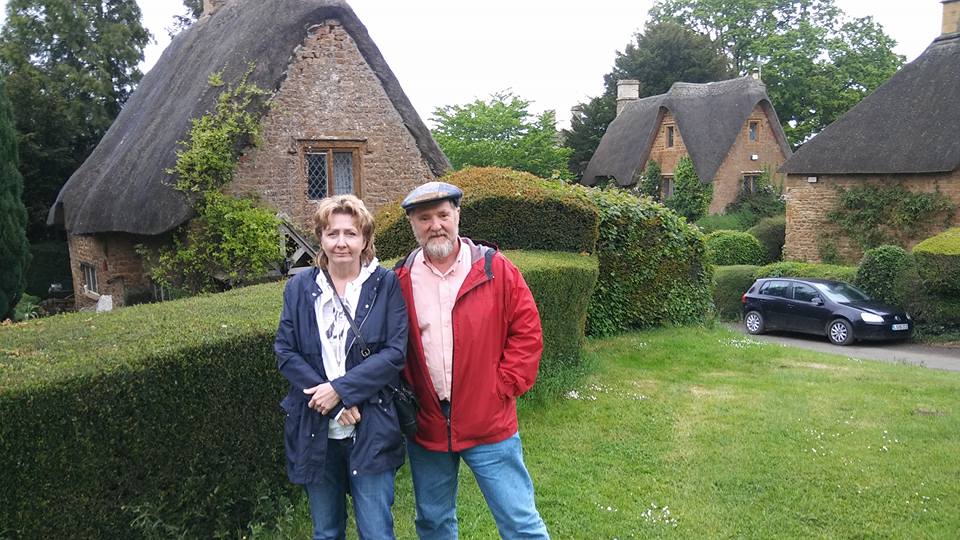 The credit card points game can be as simple or complex as you wish to make it, but it doesn't require extraordinary amounts of spending or flying to get substantial benefits. If you watch out for the best sign-up bonuses, you can earn enough points for a flight to Europe pretty easily (30k points is enough for a one-way economy fare). In most cases, you would sign up during a promotional period, then they require you to spend a certain amount within the first 2-3 months. It's usually around $500-2000, depending on the card and size of the bonus. In exchange, you get a value that's usually in the range of $400-1000 (sometimes a bit more on a really good redemption). If you time it around Christmas or other times when you intend to spend a lot, you can just put your normal purchases on the card, pay them off immediately, and collect your bonus.
But There's a Catch…
When you fly TO Europe with points, there's a very small surcharge of about $6 per person (as of August 2017). When you fly back, however, the surcharges are MUCH larger, generally $200-400. For that reason, I generally avoid wasting points on a flight back unless I intend to fly first class, since first class flights are often $4000-8000 and the fuel surcharges don't seem as daunting in that case). Instead, I'll book my return flight on a low-cost carrier like Norwegian Airlines. Their return flights generally cost $200-400 (no points needed), though they occasionally have $99 specials.
The downside is that these carriers only fly to the largest, busiest metro areas. When I booked my parents' trip back, they needed to return to St. Louis, and that's a city not covered by Norwegian. To get around that, I booked the following:
Norwegian Air from London Gatwick to JFK in New York
Used 30,000 IHG points (from a signup bonus) to get them a hotel for a night in Manhattan and a Statue of Liberty cruise the next morning
Used roughly 20,000 Southwest points (from a signup bonus) to purchase 2 one-way flights between Newark and St. Louis
The cost of the Norwegian flight was roughly the same as the fuel surcharges would have been, except it didn't require them to use their flyer miles. Since they wanted to visit the Statue of Liberty at some point anyway, I just squeezed that in before their flight home the next evening.
Need a Referral?
Southwest currently has an offer of 40,000 points if you sign up and use your Southwest card to spend $1000 in your first three months, and you can sign up here. Please note that this IS a referral link, which means that if you sign up and earn your bonus points, I'll also get a bonus. Southwest does occasionally offer a 50,000 point bonus, but that one has a higher required minimum spend, so this offer is much easier for most people to meet. The card does have an annual fee, but it's not a bad value at all considering the fee is $99 and the points are worth somewhere around $600 in flights.
Southwest doesn't do long-haul international flights, but their flights are great for getting to or from an airport with better fare deals. If you've always been jealous of those $300-400 round trip flights out of New York, LA, Oakland, and Seattle, consider using your Southwest points to get you over to one of those cities so you can take advantage of the improved fares. If you're longing for a trip to Mexico, the Caribbean, or Central America, they also have quite a few options to places like Costa Rica, Punta Cana, and the Bahamas.
Each person is eligible to receive the Southwest signup bonus once every 24 months, so if you have a spouse, you could both get this bonus every 2 years – and that's a lot of free travel.
More Travel Budgeting & Planning Content?
Let us know in the comments if you like this content and want to see more information on how you can greatly reduce the cost of flights and hotels for your dream UK trip. We have plenty of information, promotions, and tips to share if there's interest.