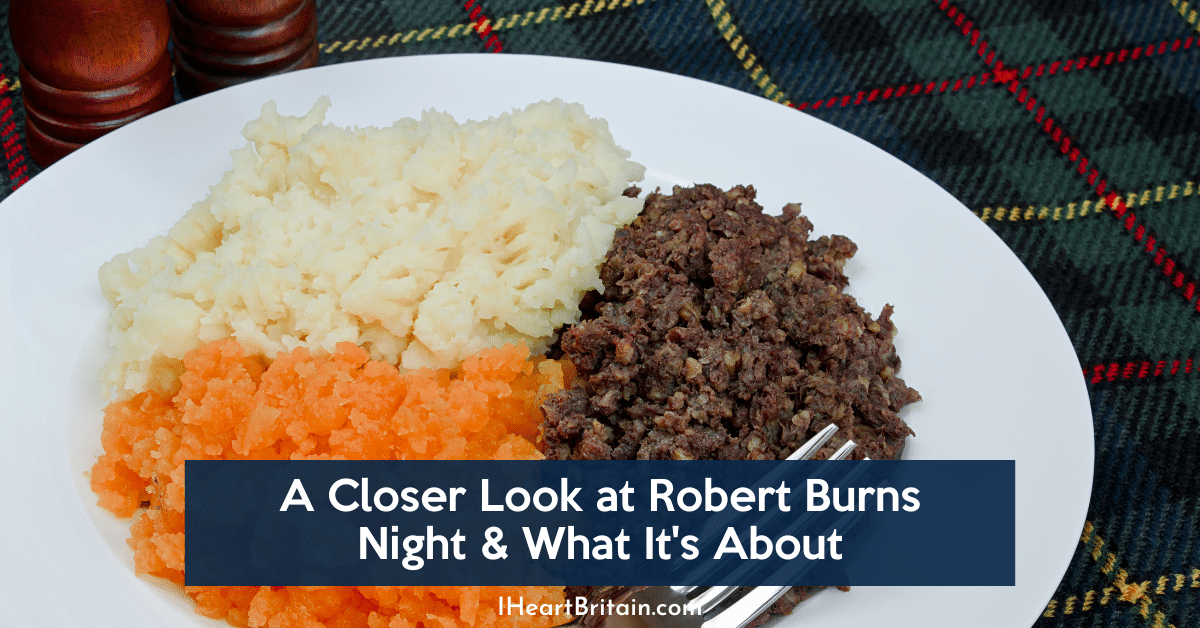 To those not accustomed to the Scottish tradition, Robert Burns Night might seem an odd thing. In the middle of the cold, dark, long winter, Scots (and many non-Scots with Scottish ancestry) come together on January 25th to read the poetry of Robert "Rabbie" Burns, enjoy some traditional music, and eat a meal of soup, haggis, neeps, and tatties. And of course, there's whisky.
In describing it to the unfamiliar, the initial reaction is often a puzzled look and a questioning, "Really?" Many are even more surprised to learn that Burns Night celebrations are carried out each year in more than 100 countries around the world.
Not a lot of long-dead poets are celebrated so extensively – so in this post, we'll take a closer look at the history of Burns Night Suppers and the way they're celebrated.
Who Was Robert Burns?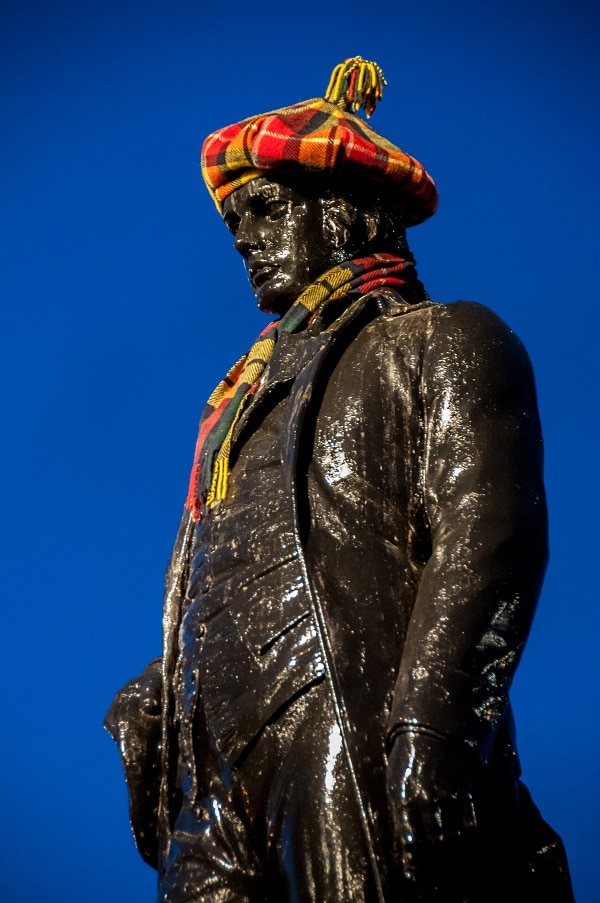 Robert Burns was a Scottish poet who lived from 1759 to 1796. Though he died at just 37, his work is celebrated worldwide and he's widely regarded as the national poet of Scotland.
In his brief time on the planet, he compiled folk songs from around Scotland while also composing many of his own new songs and poems. If you've ever heard "Auld Lang Syne", you've heard his work. He's also well-know for "A Red, Red Rose", "To a Mouse", and "Tam o'Shanter" – among many, many others.
Though it's hard to completely explain why Burns has captured the interest of so many for so long, a big part of it is no doubt due to his way of using small, everyday things to convey big, universal ideas. He was also a champion of the Scots language in spite of the fact that it wasn't a particularly fashionable choice.
The Influence of Robert Burns
Abraham Lincoln was said to be a huge fan, carrying around a copy of his work while in his lawyering days. In 1864, Robert Crawford invited him to a Burns celebration and asked him to send a toast if he couldn't make it. Though unable to attend (what with the Civil War and all), he composed a toast.
John Steinbeck lifted the title for Of Mice and Men from a line in "To a Mouse".
JD Salinger's The Catcher in the Rye is a reference to the Burns poem "Comin' Thro the Rye".
Bob Dylan cited Burns' "A Red, Red Rose" as vital inspiration for his own work.
In the United States, both Burns, New York and Burns, Oregon are named after him.
Robert Burns and His Love of Women
Robert Burns was a man of boundless passion. Many of his verses were romantic in nature, and that was no doubt handy when he went out a-wooin'. In less than four decades, he'd manage to father at least 12 children, 8 of them with his wife.
Modern critics have given a fair bit of attention to his philandering ways, calling him everything from "Weinsteinian" to "a sex pest" to a rapist (though most Burns scholars agree there's no actual evidence for that last one).
Should he be condemned for his ways with women? Without a time machine and a midge-on-the-wall view, we don't think it's our place to judge. It's impossible to know what was real, what was boasting, and what was entirely typical of the time and place. To hold 18th century people to modern standards is a bit unreasonable.
It's also worth pointing out that his poem, "The Rights of a Woman", was quite progressive for the time.
While Europe's eye is fix'd on mighty things,
The fate of Empires and the fall of Kings;
While quacks of State must each produce his plan,
And even children lisp the Rights of Man;
Amid this mighty fuss just let me mention,
The Rights of Woman merit some attention.

First, in the Sexes' intermix'd connection,
One sacred Right of Woman is, protection. –
The tender flower that lifts its head, elate,
Helpless, must fall before the blasts of Fate,
Sunk on the earth, defac'd its lovely form,
Unless your shelter ward th' impending storm.

Our second Right-but needless here is caution,
To keep that right inviolate's the fashion;
Each man of sense has it so full before him,
He'd die before he'd wrong it-'tis decorum. –
There was, indeed, in far less polish'd days,
A time, when rough rude man had naughty ways,
Would swagger, swear, get drunk, kick up a riot,
Nay even thus invade a Lady's quiet.

Now, thank our stars! those Gothic times are fled;
Now, well-bred men-and you are all well-bred-
Most justly think (and we are much the gainers)
Such conduct neither spirit, wit, nor manners.

For Right the third, our last, our best, our dearest,
That right to fluttering female hearts the nearest;
Which even the Rights of Kings, in low prostration,
Most humbly own-'tis dear, dear admiration!
In that blest sphere alone we live and move;
There taste that life of life-immortal love.
Smiles, glances, sighs, tears, fits, flirtations, airs;
'Gainst such an host what flinty savage dares,
When awful Beauty joins with all her charms-
Who is so rash as rise in rebel arms?

But truce with kings, and truce with constitutions,
With bloody armaments and revolutions;
Let Majesty your first attention summon,
Ah! ca ira! The Majesty Of Woman!
The History of Robert Burns Night Suppers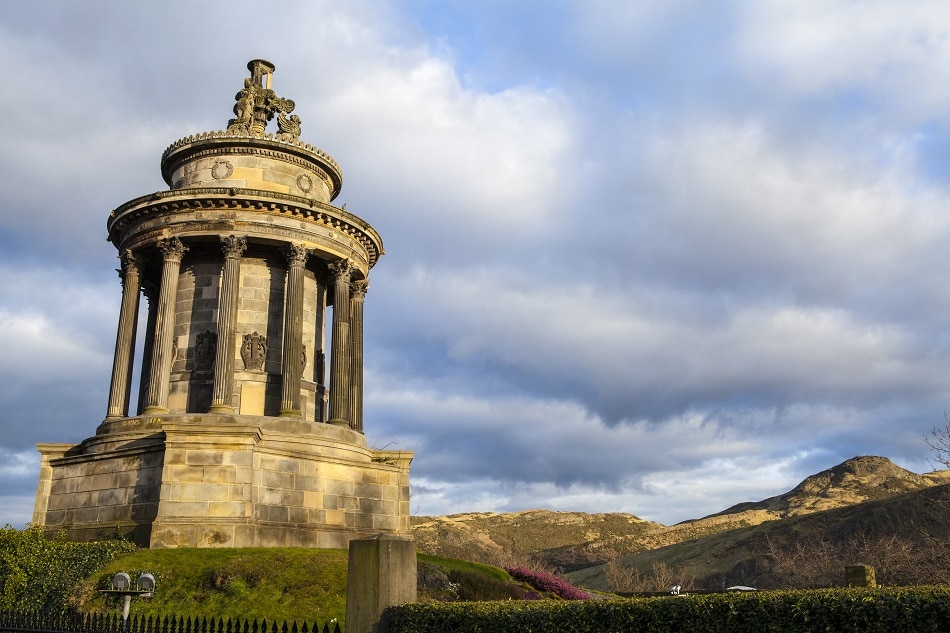 Burns Night suppers began with a group of Robert Burns's friends gathering on the fifth anniversary of his death. The next year, a Burns club was founded in Greenock and they held the first Burns supper on January 29th – the date they believed to be his birthday. When Ayr parish records later showed it to be the 25th, the annual celebration was moved to its current date.
Today, Burns Night festivities range from extremely casual to highly formal. At the casual end, some barely acknowledge the occasion, while others make haggis and neeps and tatties at home.
On the more formal side of things, you have people who come together for large, merry gatherings with bagpipes, a multi-course meal, and all the traditional readings.
While I probably shouldn't HAVE to say this, please don't assume that all Scottish people are spending their Rabbie Burns Night wearing kilts and playing bagpipes and reading poetry while they eat haggis. Some do. Many don't. It's real life, not a shortbread tin.
What Happens at a Burns Supper?
Though no two suppers are exactly the same, a proper Burns Night supper typically includes a number of steps:
Piping in the guests – Someone plays the bagpipes while guests enter and mingle.
Words from the host – The host welcomes everyone and says a few words about why they're gathered.
Selkirk Grace – Everyone sits down and the Selkirk Grace is said:
Some hae meat an canna eat,

And some wad eat that want it;

But we hae meat, and we can eat,

And sae the Lord be thankit.
Soup course – Assuming it's a proper, multi-course celebration, dinner will begin with a soup course. Traditionally, you'd expect something like cullen skink, potato soup, or cockaleekie soup.
Haggis time! – Everyone stands to greet the haggis, and it's carried in on a large plate. If there's a bagpiper handy, they'll be playing and entering with the haggis. After it's laid down, the host or an honoured guest will read "Address to a Haggis".
Calls for protected status as the West Highland Wild Haggis numbers drop to lowest since records began #SaveTheWildHaggis pic.twitter.com/mKat7zIykw

— LaurenMarie (@JOJO774) April 1, 2019
Main course – After the poem, there's whisky toast to the haggis and everyone will eat. The haggis is generally accompanied by neeps (mashed swede/rutabaga) and tatties (mashed potatoes).
Additional courses – Some events may follow the main course with dessert, cheese, coffee, etc. This would typically be something Scottish like a whisky trifle or cranachan.
Toasts & Burns Recital – This section can vary depending on the event, but it usually involves a Robert Burns tribute speech and a number of readings of his work. While exact selections aren't always the same, it's tradition to include the "Toast to the Ladies" and "Reply to the Toast to the Lassies".
Songs – After the speeches, many dinners will include a couple of Burns's songs. Examples include Parcel o'Rogues, Ae Fond Kiss, A Man's A Man (seen below).
Closing – At the end, there's a vote of thanks made to all who contributed to the evening's success, followed by a joining of hands while everyone sings Auld Lang Syne. Traditionally, everyone crosses hands and re-joins them at the line "And here's a hand, my trusty fiere!"
A Virtual Burns Night
During the worst of the pandemic, most in-person Burns Night celebrations were cancelled. The Royal Regiment of Scotland hosted a Virtual Burns Night, which you can view below. It's not the same as the real thing, but it gives you a taste of the experience if you're unable to attend one.
Where Can I Find A Burns Night Supper Near Me?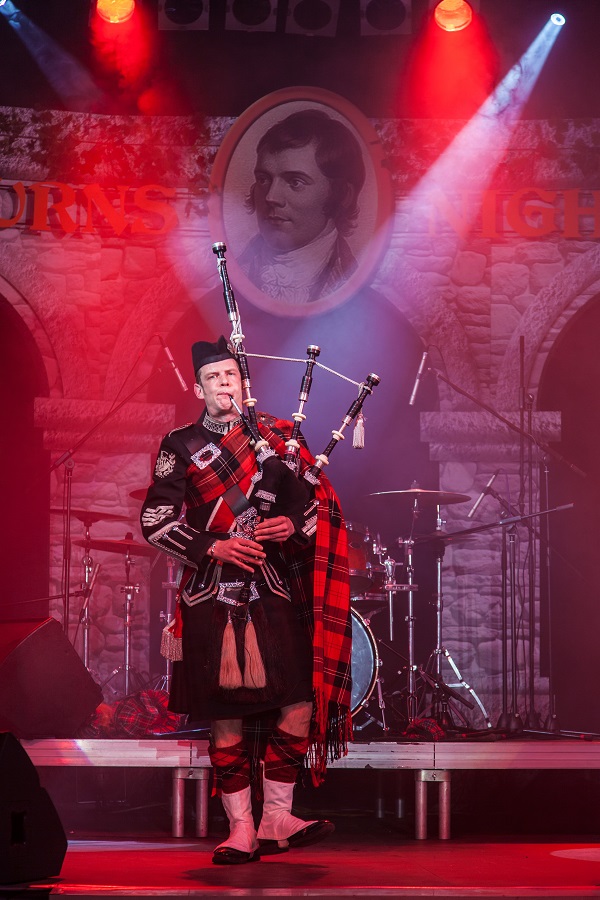 In Scotland, you won't have to look far. Many hotels, pubs, whisky rooms, and restaurants offer paid events, and you may just as easily find an event through friends or a club you participate in.
If you're not living in Scotland and you'd like to enjoy a Burns Night Supper with new friends who also appreciate the nation and its culture, look for Scottish associations in your country. In the US, the American Scottish Foundation is a good resource for finding like-minded locals. In Canada, check out CASSOC (Clans and Scottish Societies of Canada).
DIY Burns Night Supper
If you're outside of Scotland and too far from your local options, you can always make your own Burns Night Supper.
Keep in mind, of course, that authentic Scottish haggis has been banned in the US since 1971 due to the presence of sheep's lung. There are plenty of alternatives, including vegan/vegetarian haggis (they typically use oats, lentils, beans, seasoning, etc. to get a cruelty-free dish). You can even get some of the more difficult-to-source items online:
Save it to Pinterest!