We get a lot of food and drink questions around here, and one that came up a few times over the Christmas season was this: "What is a Buck's Fizz?"
It's a very popular drink in the UK, but it's almost unheard of in the United States – though it's not an unfamiliar concept, as you'll see in a moment…
What is a Buck's Fizz?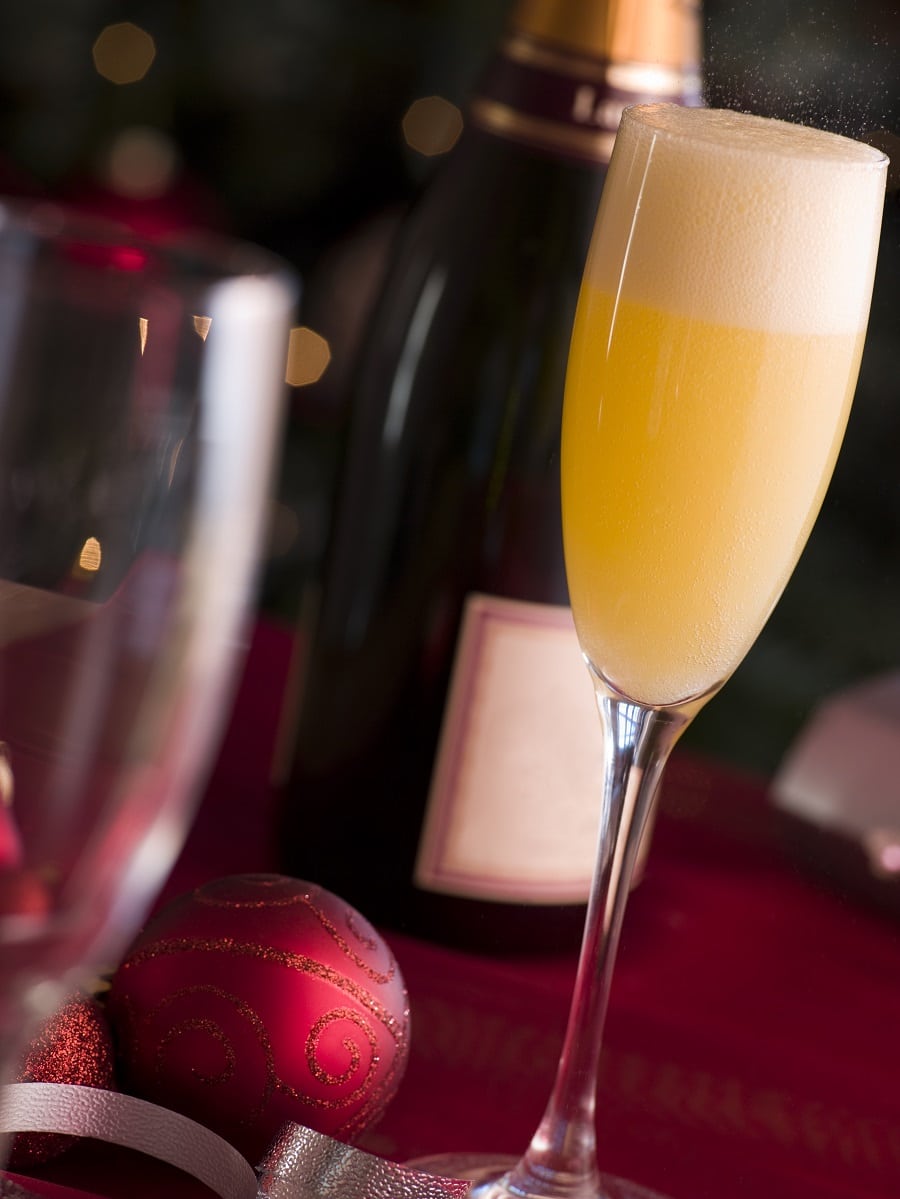 A Buck's Fizz is a British cocktail named after the Buck's Club in London, where it was invented to give people an excuse to start drinking early. It's said to have been invented in 1921, just a few years before a similar drink, the mimosa, was invested at the Hotel Ritz Paris in 1925. It's worth noting, though, that sparkling wines were mixed with various fruit juices for hundreds of years before anyone popularized formal names and precise ratios.
It's believed the Buck's Fizz was first served by a barman named Malachy McGarry at the Buck's Club in London. If you're a reader, you may recognize his name from the words of P.G. Wodehouse (he modeled his Drones Club after Buck's).
Some sources claim the Buck's Fizz may also contain a splash of grenadine, and it's said the original Buck's Club recipe contains additional secret ingredients known only by those who serve at the club.
While many people assume a Buck's Fizz and mimosa are the same thing, they differ in ratios. A Buck's Fizz traditionally contains two parts champagne to one part orange juice, while a mimosa is served with a 1:1 ratio of orange juice and champagne.
In addition to being a common alcohol for slightly upmarket day-drinking, the Buck's Fizz is a popular beverage on Christmas morning, or at Christmas lunch.
In the 1980s, there was also a British pop group by the name of Buck's Fizz. They're best known for their Eurovision entry song, "Making Your Mind Up", but they also had number one hits with "The Land of Make Believe" and "My Camera Never Lies". Today, two versions of the group perform under the names "Buck's Fizz" and "The Fizz".
The Buck's Fizz in British TV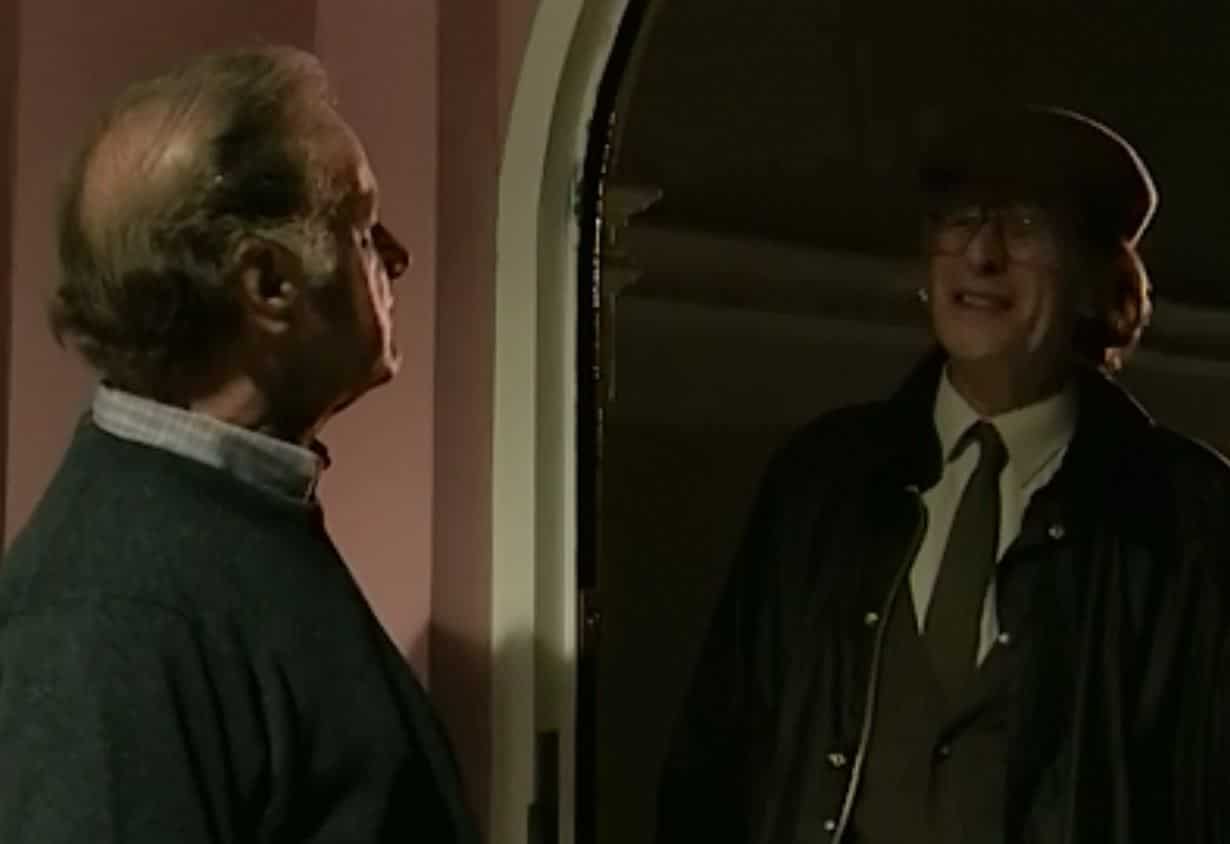 As Time Goes By – In "The House Next Door", a neighbour who has recently moved stops by Jean and Lionel's to allay any fears about noises coming from an empty house. He has recently moved to Buckinghamshire, and when he's invited in, he comments that he'd better "fizz back to Bucks", attempting to make a joke referencing the Buck's Fizz drink and his new home in Buckinghamshire. It's a dreadfully awkward scene, his joke falling quite flat.  Watch it HERE.
Oz & Hugh Drink to Christmas – Wine expert Oz Clarke and comedian Hugh Dennis take a boozy trip around Britain, sampling various holiday beverages. While the Buck's Fizz isn't strictly a holiday beverage, it does make an appearance in this special.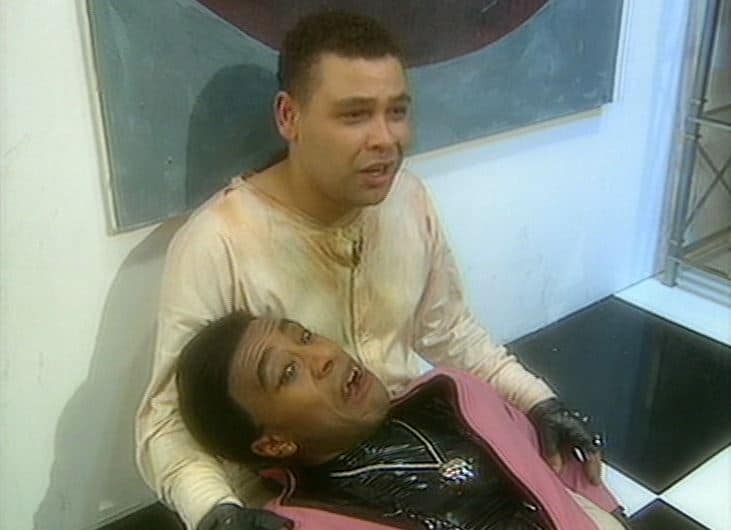 Red Dwarf – In Series VI, Episode 2 ("Legion") of this sci-fi classic, Lister and Kryten find themselves in a sort of gilded cage, dining on fine food and sipping Buck's Fizz. Watch it HERE.
Eternal Law – In this short-lived York-based legal series, one character is discussing what she might want to do for her birthday, and she mentions that she doesn't want a cheeseburger because she had one for breakfast with a Buck's Fizz. Watch it HERE.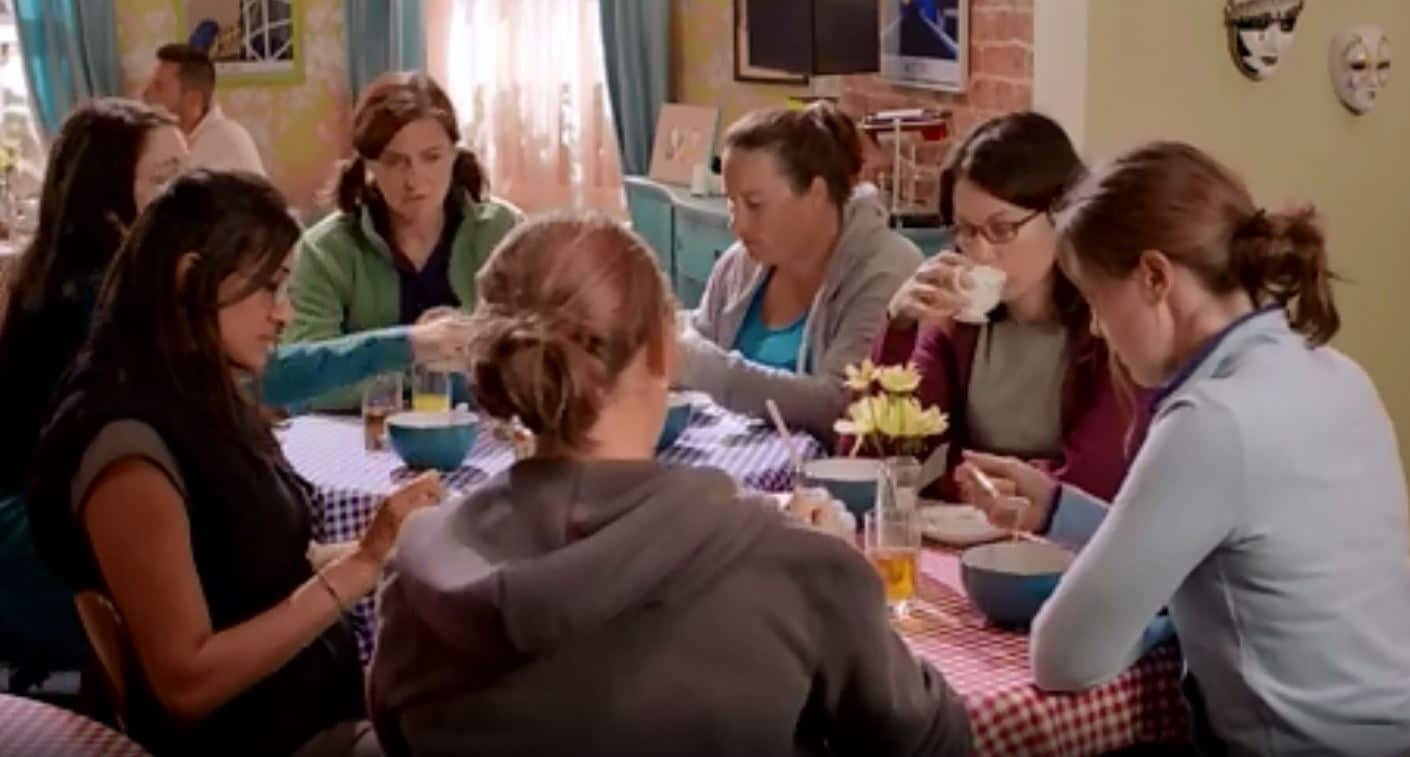 Edge of Heaven – This series follows a family running an 80s-themed B&B in the seaside town of Margate in Kent. In the second episode, there's a discussion about a hen party (aka bachelorette party) where the guests are believed to be having a bad time because they haven't asked for any complimentary Buck's Fizz or popped party poppers. Watch it HERE.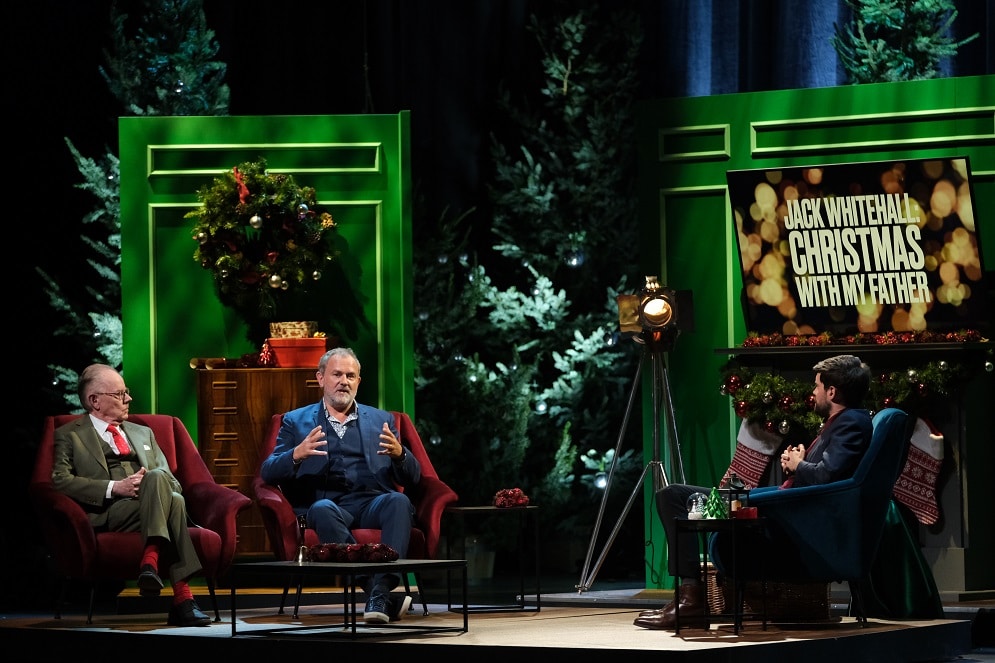 Jack Whitehall: Christmas With My Father – In this 2019 Christmas special, they joke about his two-year-old son being introduced to alcohol on Christmas – in the form of a tiny Buck's Fizz for breakfast. Watch it HERE.
Have You Tried a Buck's Fizz?
Have you tried this slightly boozier cousin to the mimosa? Let us know your thoughts in the comments!