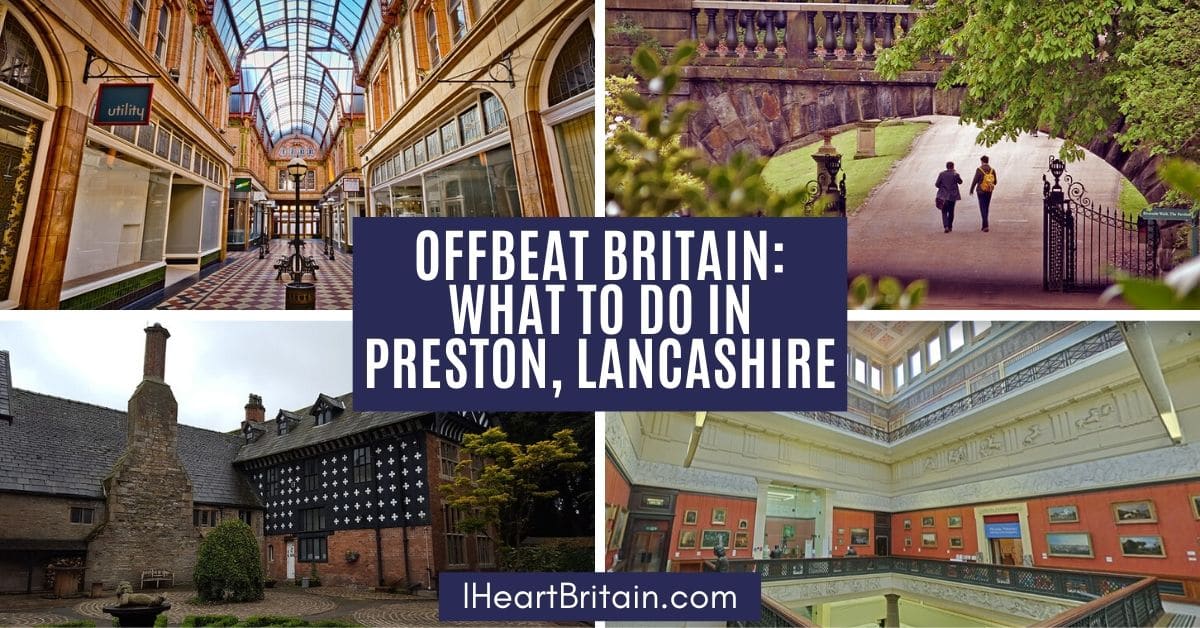 If you've ever watched Hetty Wainthropp Investigates, you'll have seen a bit of Preston, Lancashire. Though Hetty herself lived 15 miles away in the market town of Darwen, a couple of episodes included forays into the nearby city.
While it's not a city at the top of many tourist lists, that doesn't mean it's not a worthy destination – especially if you've already seen many of the hot spots, or you just want to spend a few days in a place that isn't crawling with tourists.
So what does one do in Preston? And where should you stay? In this post, we'll highlight some of the best the (small) city has to offer.
Why Would You Visit Preston?
In Hetty Wainthropp's version of Preston, it's a run-down city full of decaying tower blocks, graffiti, and trouble. In reality, it's definitely rough around the edges, but it's also full of some lovely sites and lovely people. In fact, some people were quite angry with the TV portrayal of the city, feeling it was an inaccurate portrayal.
Visiting Preston will give you a great feel for a different sort of England. While some cities and towns leave you feeling like you're in an amusement park that happens to have some residents, Preston isn't like that.
Where is Preston, England?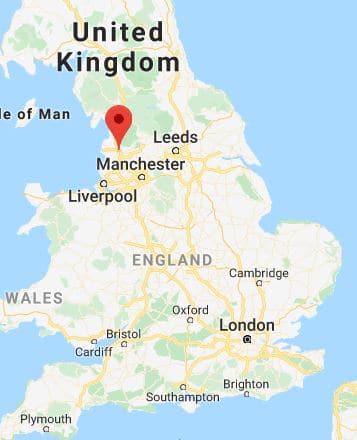 Preston is a city in the northwestern part of England in the county of Lancashire. It's north of Liverpool and Manchester, West of Leeds and Bradford, and East of Blackpool. The city is located along the River Ribble, roughly 10 miles before it opens up into the Irish Sea.
Demographically speaking, it's a bit more diverse than average, with roughly 85% of the city's 142,000 or so residents being White British, White Irish, or "Other White". South Asian/Indian people are the most common non-indigenous group in the city.
Film maker Nick Park is one of the city's most famous past residents. If the name doesn't sound familiar, you'll surely know some of his work. He's the creator of Wallace & Gromit, Shaun the Sheep, and Chicken Run.
Things to Do In Preston, England
If you're a nature and animal lover, you're in luck. Preston has loads of nature-oriented attractions, along with a fair bit of history and shopping. It also has some truly lovely parks for a city of its size, owing to an impressive industrial past.
Turbary Woods Owl & Bird of Prey Sanctuary
https://www.instagram.com/p/Bua7KA9Ax5a/
Turbary Woods is a volunteer-run, nonprofit sanctuary for Britain's birds of prey – everything from eagles to owls and even vultures. All funds go towards care for the birds.
In addition to standard daily opening hours with flying displays, they also offer Owl and Hawk Experience Days where you can get some hands-on experience learning about these powerful birds while knowing 100% of your funds are going straight back into care and maintenance for the birds.
Website: Turbary Woods Owl & Bird of Prey Sanctuary
Brockholes Nature Reserve
https://www.instagram.com/p/BiJZkYggWFD/
Just outside the city of Preston, you'll find Brockholes Nature Reserve, a 250-acre reserve with a floating visitor village in the middle of the wetlands. It features numerous paths and hides for viewing wildlife at a safe and unobtrusive distance, and their visitor centre offers a gorgeous lakeside restaurant, The Kestrel Kitchen.
You can walk around and enjoy the nature on your own, or opt for a variety of guided walks and training sessions (check their website for the most current details). If their Instagram feed is anything to go by, you'll definitely want to bring your camera.
Website: Brockholes
Dine With Kitties at the Lazy Cat Cafe
https://www.instagram.com/p/BzYd_vLnzM_/
This Preston-based cat cafe talks about the 3 C's of their establishment: cats, coffee, and cake. You can visit the coffee house side of the establishment for free, or pay an extra £6/hour to hang out in the lounge with the kitties.
If you're travelling with children, please note that they require cat visitors to be 7 or older.
Website: Lazy Cat Cafe
Shop in Miller Arcade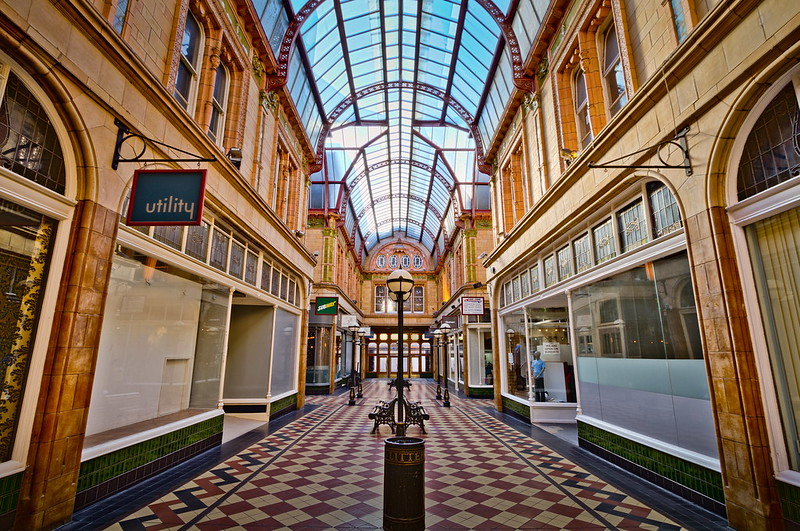 Modelled on the larger Burlington Arcade in London, Miller Arcade is a Victorian delight. Constructed in 1899, the building has been well maintained and it currently serves as home to a variety of quirky shops and eateries (and a Subway, but we'll try not to hold that against it).
Fun fact: Miller Arcade appears in the 1962 British film, A Kind of Loving. The film also features a very young James Bolam and Thora Hird alongside June Ritchie and Alan Bates.
Visit a Unique Independent Bookshop, Halewood & Sons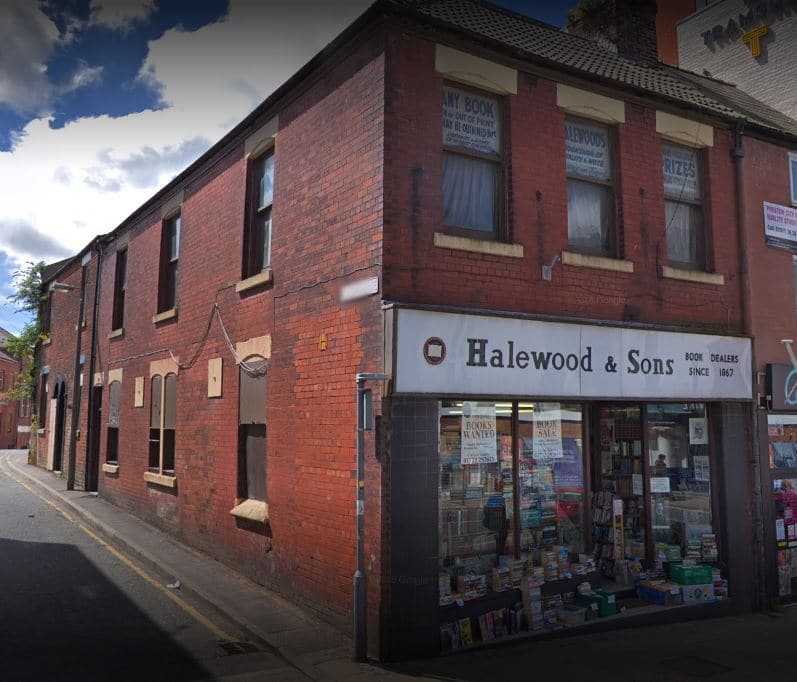 While Preston does have a lovely Waterstones, I always make a point of looking for independent bookshops when I travel. Rather than buying t-shirts and trinkets, I try to buy a book everywhere I visit (okay, if we're being honest, it's usually more like 3 or 4).
Wedged in amongst rundown shops and restaurants on a busy street, it would be easy to pass Halewood & Sons by. That would be a mistake, though. How often do you get the chance to visit an independent bookseller that's been open since 1867? They specialise in rare and antique books, and even if you aren't in the market to buy a pricey first edition, it's still worth a visit. You never know what you'll find.
It's also worth noting there are two Halewood locations, each run by a Halewood brother – a family that's been in the business for generations.
Website: No website, but you can read a bit more here.
Visit Some Historically Haunted Locations
Lancashire has a strong history of witchcraft and paranormal activity. If that's your thing, Preston is a great place to visit.
Samlesbury Hall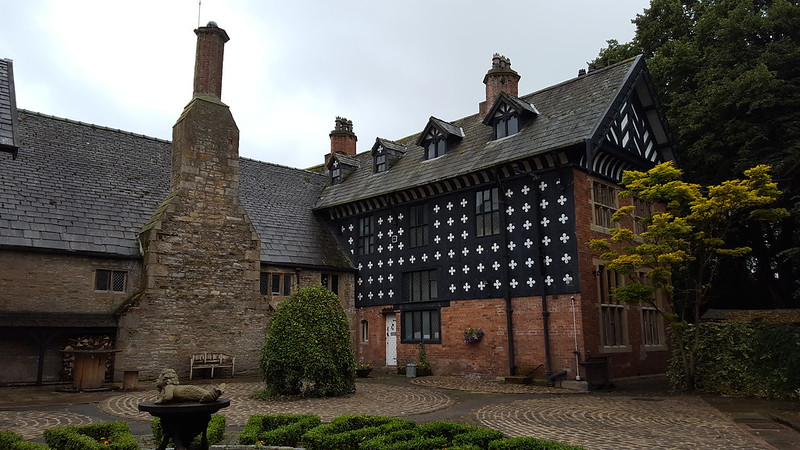 Samlesbury Hall is said to be one of the most haunted places in Britain, and numerous TV shows and ghost hunting teams have visited in hopes of recording the building's ghostly activity. The Great Hall is said to be the most haunted part of the estate, where wedding guests have reported bad feelings, people have felt slaps to the head, and some have seen mysterious shadows passing.
A variety of tours and events are offered, and advance reservations are strongly recommended. You can also stay overnight, if you dare.
Website: Samlesbury Hall
Chingle Hall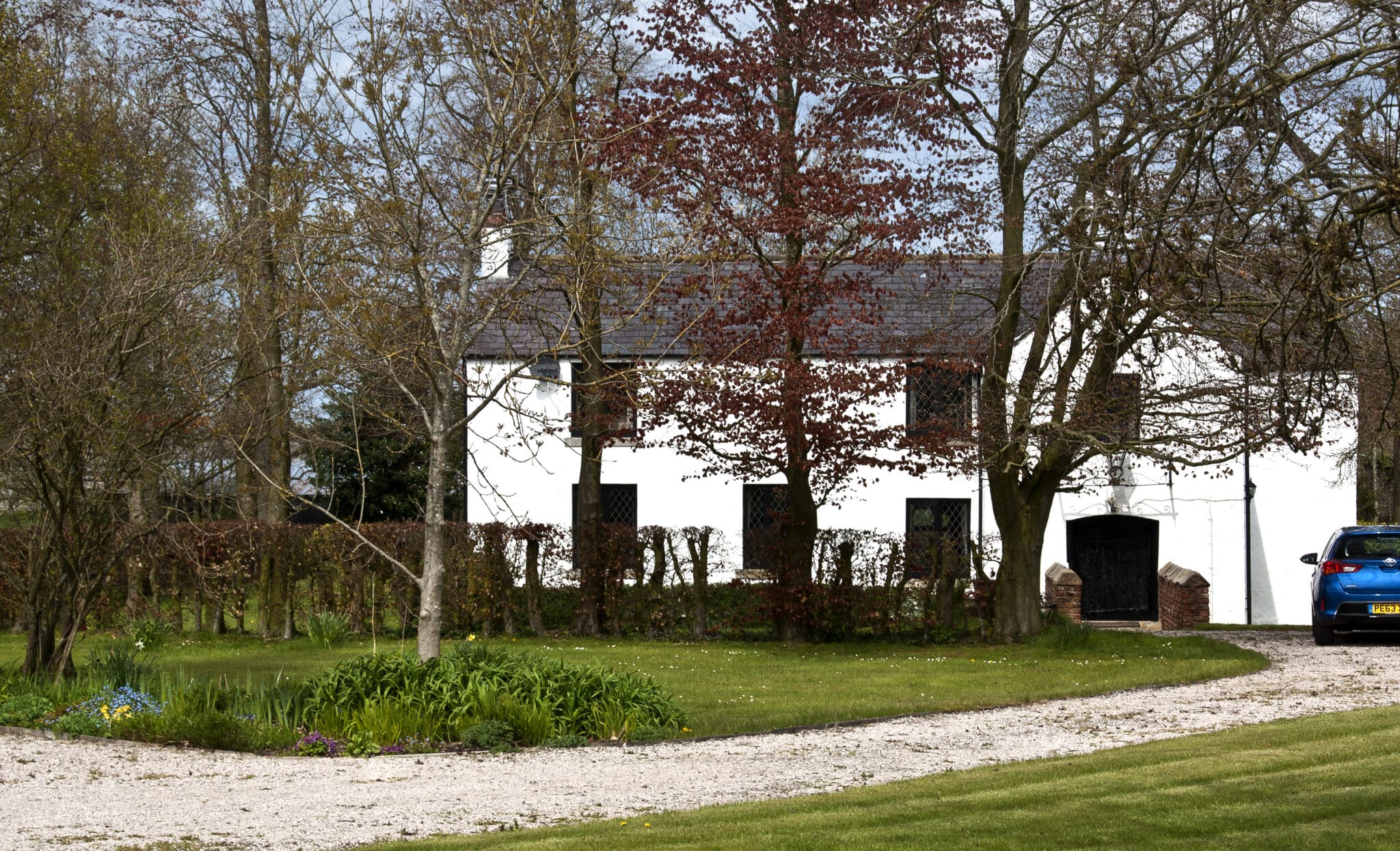 Though it's a private residence, Chingle Hall has long been famous for paranormal activity. Items in the kitchen are said to move on their own, lights go on and off randomly, and full body apparitions have been seen. Some believe it to be one of the most haunted dwellings in the whole of England (which is already a pretty spooky place).
You can learn more about Chingle Hall in Season 1, Episode 5 of Ghost Hunters HERE.
The Wellington Inn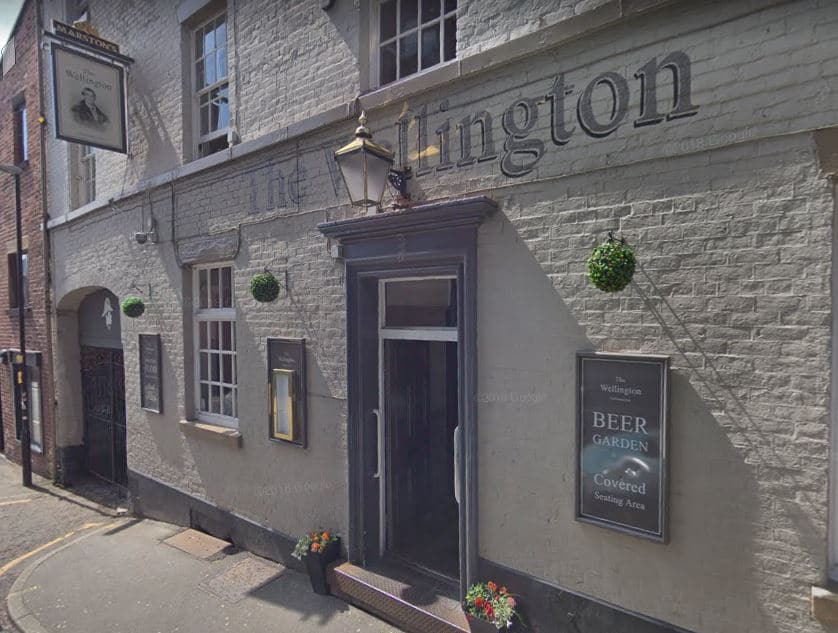 Customers and employees of The Wellington Inn have reported all manner of strange activity over the years. Objects seem to throw themselves, electrical equipment malfunctions for no apparent reason, and one landlord even moved out after a violent bed shaking incident (that had nothing to do with a bit of nighttime company).
Since you've gotta eat somewhere, why not grab a bite in this supposedly haunted pub? They offer famous Lancashire pies, and their menu includes plenty of options for vegetarians and meat eaters alike.
Website: The Wellington Inn
The Lancashire Infantry Museum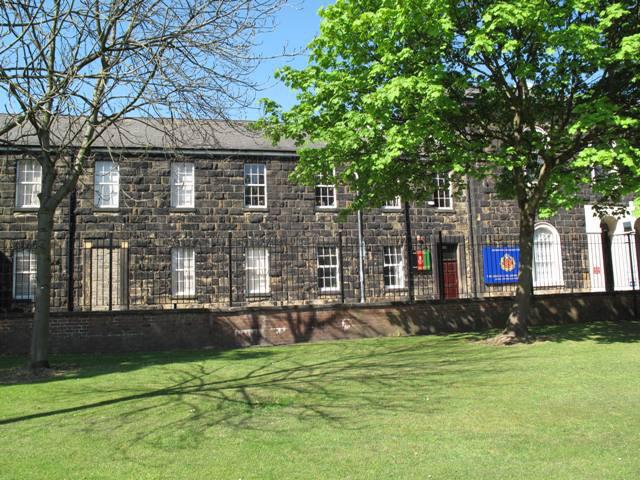 Aside from being the largest repository of regimental history in northern England, this museum is housed in soon-to-be-decommissioned barracks. In addition to the odd unexplained bumps and sounds, it's said to be home to a young private who died outside the museum, but who retains some kind of attachment to an item in the displays.
Some have said that on stormy nights, an entire fleet of ghostly Roman soldiers have been seen marching towards the building – manifesting only from the waist up. Some familiar with local history think it might be due to the rise in ground level since Roman times.
Visit the Preston Docks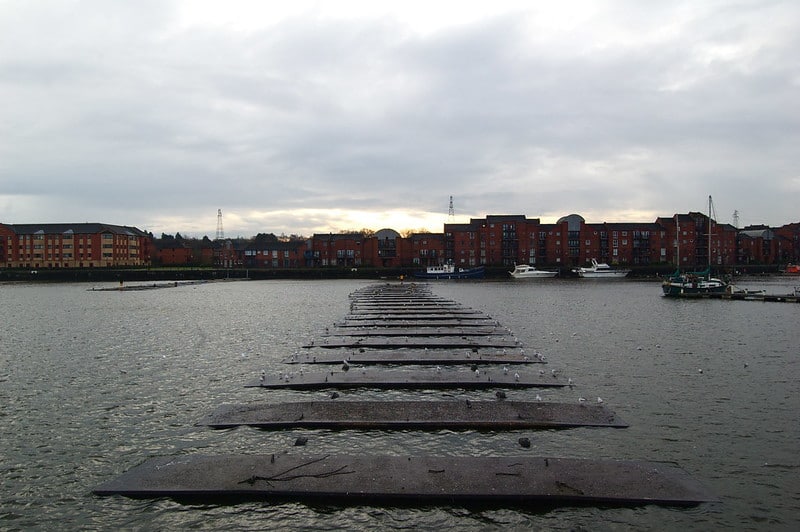 The Preston Dock was opened in 1892, but ships have been sailing into Preston for much longer, navigating up the River to load and unload in relatively sheltered, calm waters. In 1981, the port was declared uneconomical and closed (due to the high cost of dredging the river and the increasing sizes of modern ships). These days, it's a lovely place for a stroll.
Take a Walk Through Winckley Square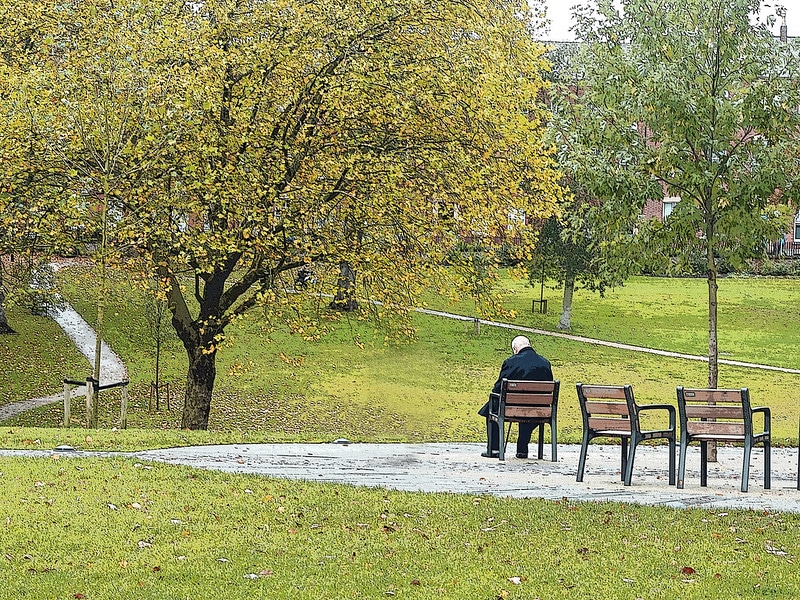 Winckley Square was originally established as an exclusive residential area for Preston's gentry. These days, the Georgian square is home to a number of insurance and legal offices, along with a few residential developments. The gardens in the middle, once privately owned, are now an open public park.
Ride the Ribble Steam Railway
https://www.instagram.com/p/BuLbS7xBVwh/
If you enjoy trains, don't miss the Ribble Steam Railway and Museum. Not only can you take a ride on one of their steam-powered locomotives, you can also have afternoon tea on one.
A standard day ticket includes entry to the museum and workshop, plus unlimited train rides. Special events (like afternoon tea or the spooky train in October) require separate booking. Check their website for the most updated schedule of events.
Website: Ribble Steam Railway & Museum
Visit Avenham & Miller Parks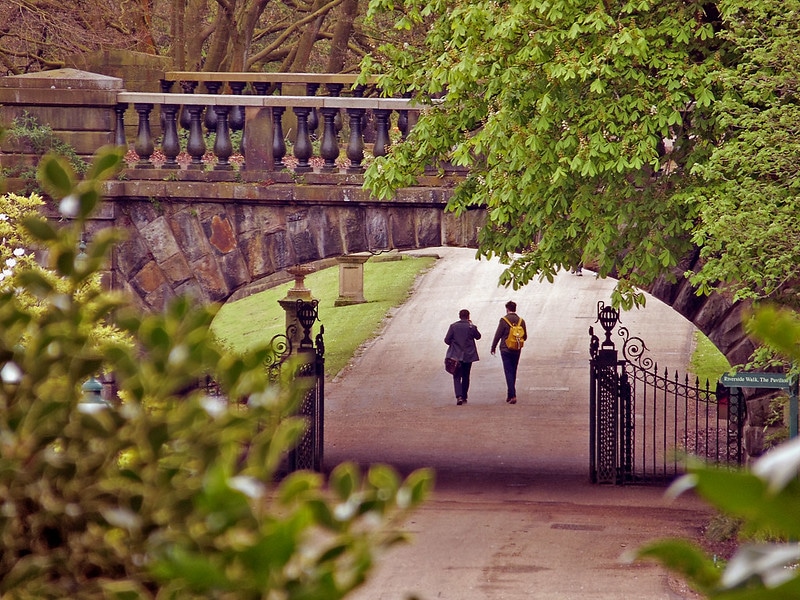 Avenham Park and Miller Park are two lovely Preston parks that flow together (the bridge seen above marks the division). These two Victorian parks hint at Preston's booming past, and both have been extensively refurbished in recent years as the result of a multi-million pound Heritage Lottery project.
In recent years, artists like Oasis, The Spice Girls, and Natasha Bedingfield have performed in Avenham park, but on a more typical day, it's a lovely place for a picnic or stroll.
Check Out Harris Museum, Art Gallery, & Library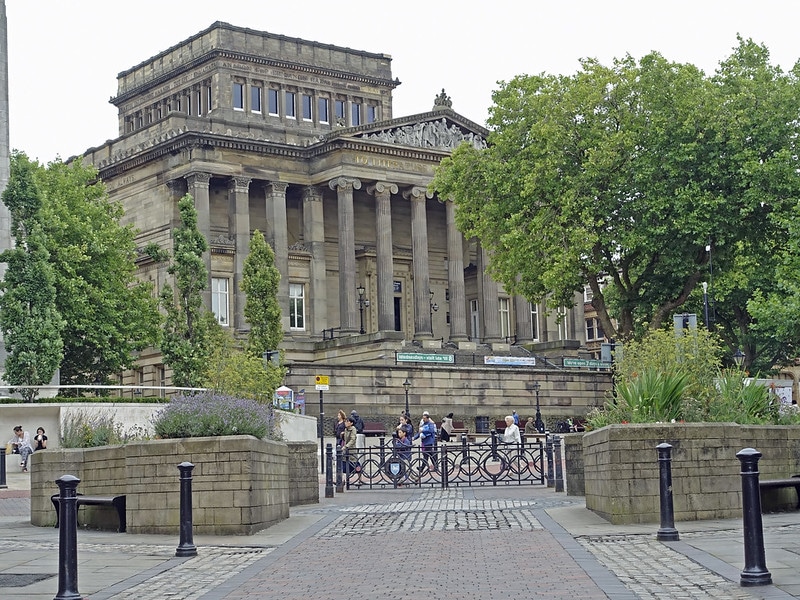 This stunning Neoclassical hall was inaugurated in 1893 – another example of something big and beautiful in Preston that was created during the boom of the late 1800s. The building alone is worth the visit, but it does hold incredible collections of natural history, costumes, and art.
If you enjoy the costumes in period dramas, check out their 6000+ costume collection. You can view some highlights online HERE.
The museum is also home to a 13,500-year-old elk skeleton dating back to the end of the last Ice Age. The elk was found by accident in 1970 when a man demolished an old bungalow to build a new home. Along with the elk, archaeologists discovered two carved bone points made by ancient hunters – offering the earliest evidence of people in northwest England.
In the event that you'll never make it to Preston, you can do a bit of browsing inside the museum using Google StreetView HERE.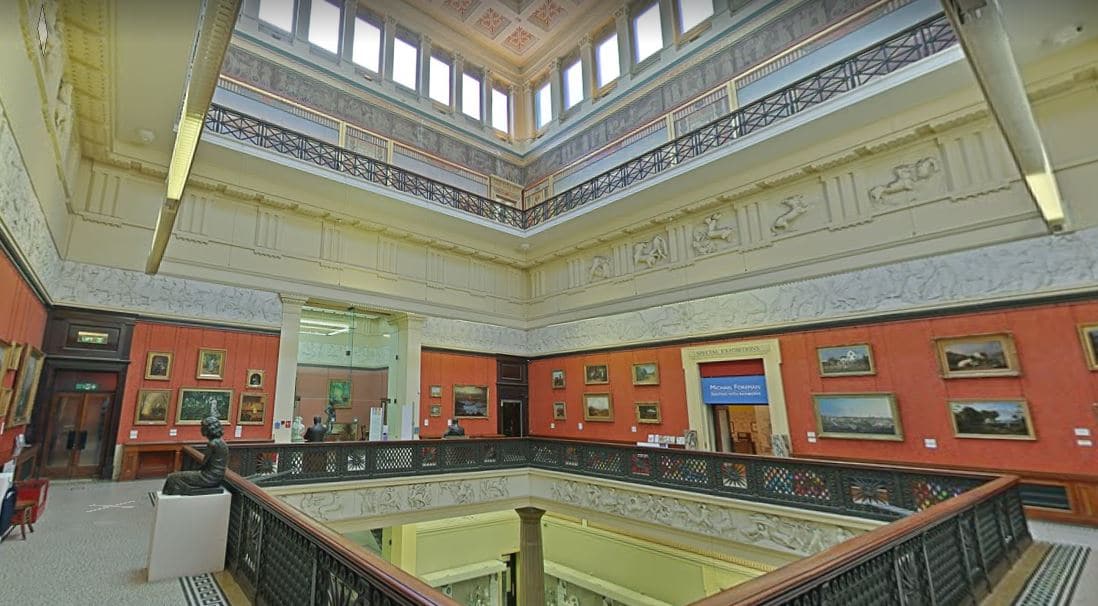 Where to Stay in Preston, England
While there are loads of wonderful hotels in the Preston area (click HERE to search them all), we'll focus on some of the most unique and lovely options.
Winckley Square Hotel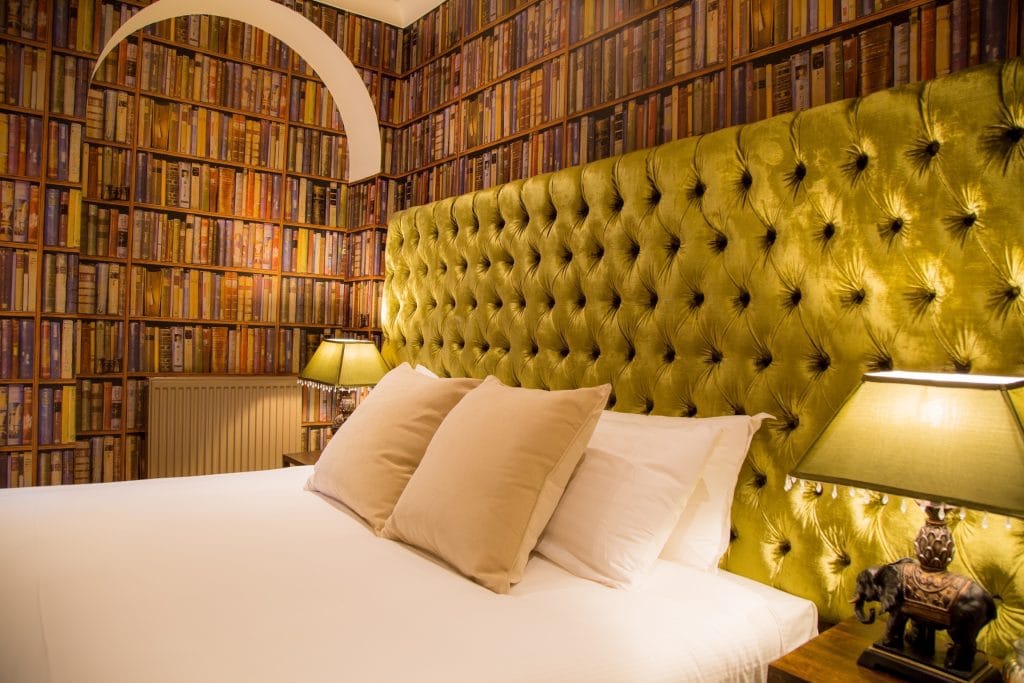 This luxury hotel offers a variety of lovely themed suites, including The Secret Garden, The Study, Bond, and Mayfair. My personal favourite, though is The Library (above).
The hotel is within walking distance of the city's shopping and museums, but you'll need to get a taxi for some of the nature-oriented activities outside the city (or rent a car).
Website: Winckley Square Hotel
FG Hotels Cannon Street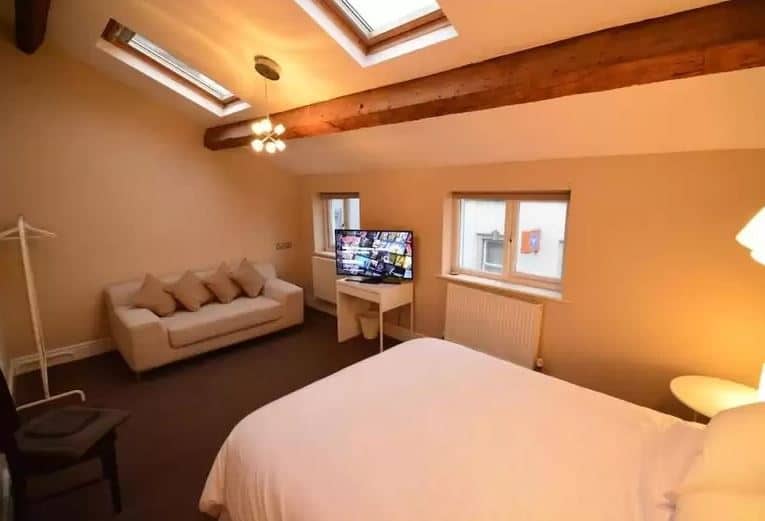 If you're in the middle of a long trip and you need to do laundry, condo hotels (aka aparthotels) are wonderful. They give you the convenience of a hotel room with a few extras – usually a small in-room kitchen, along with on-site laundry facilities. That's what you get with FG Hotels in Preston.
It's not a fancy hotel, but the addition of laundry facilities makes it an incredibly convenient option if you need it.
The Gibbon Bridge Hotel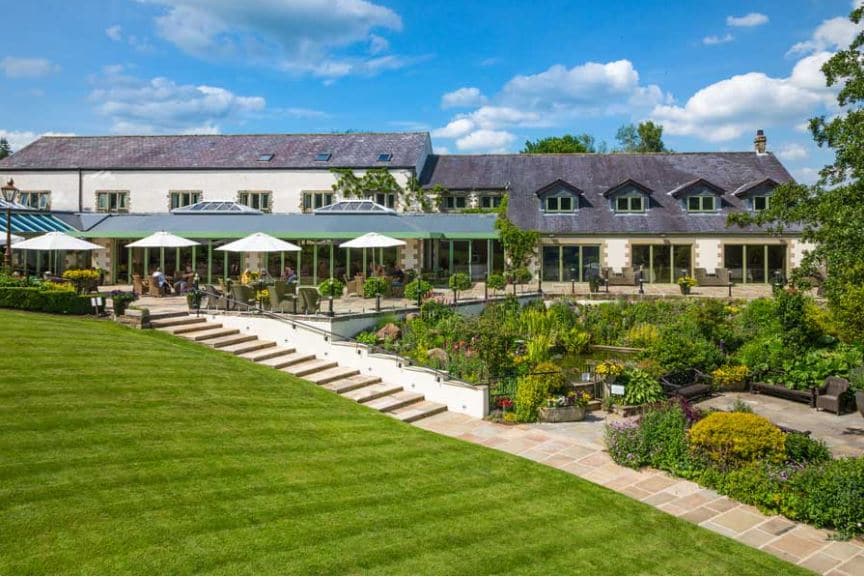 Prefer an upmarket country hotel just a bit outside the city? Consider The Gibbon Bridge Hotel & Restaurant. It's 12 miles outside the city in The Forest of Bowland Area of Outstanding Natural Beauty, and you'll find it much easier to stay here if you're travelling by car. The hotel offers outstanding accommodations in beautiful surroundings, and you can enjoy serene peace and quiet once you leave the city for the day.
Would You Consider Visiting Preston?
Have we managed to tempt you? Let us know your thoughts in the comments!
Save it to Pinterest!