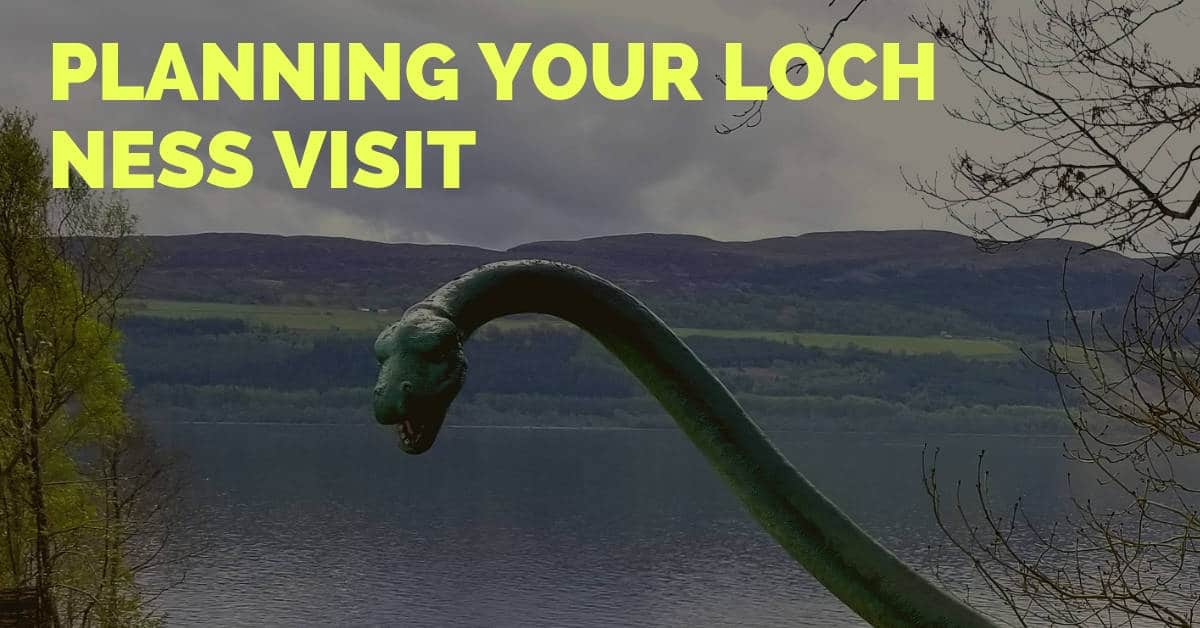 On our most recent trip to the UK, we were lucky enough to spend a few days around Loch Ness. Specifically, we stayed in Drumnadrochit, the epicenter of Nessie tourism. It turned out to be one of the best spots we've visited yet. There's actually quite a lot to do in the area, and we'll definitely be back to finish our personal to-do list – but below, we've compiled the absolute must-do activities that can be accomplished in a single day.
Is Loch Ness Worth Visiting?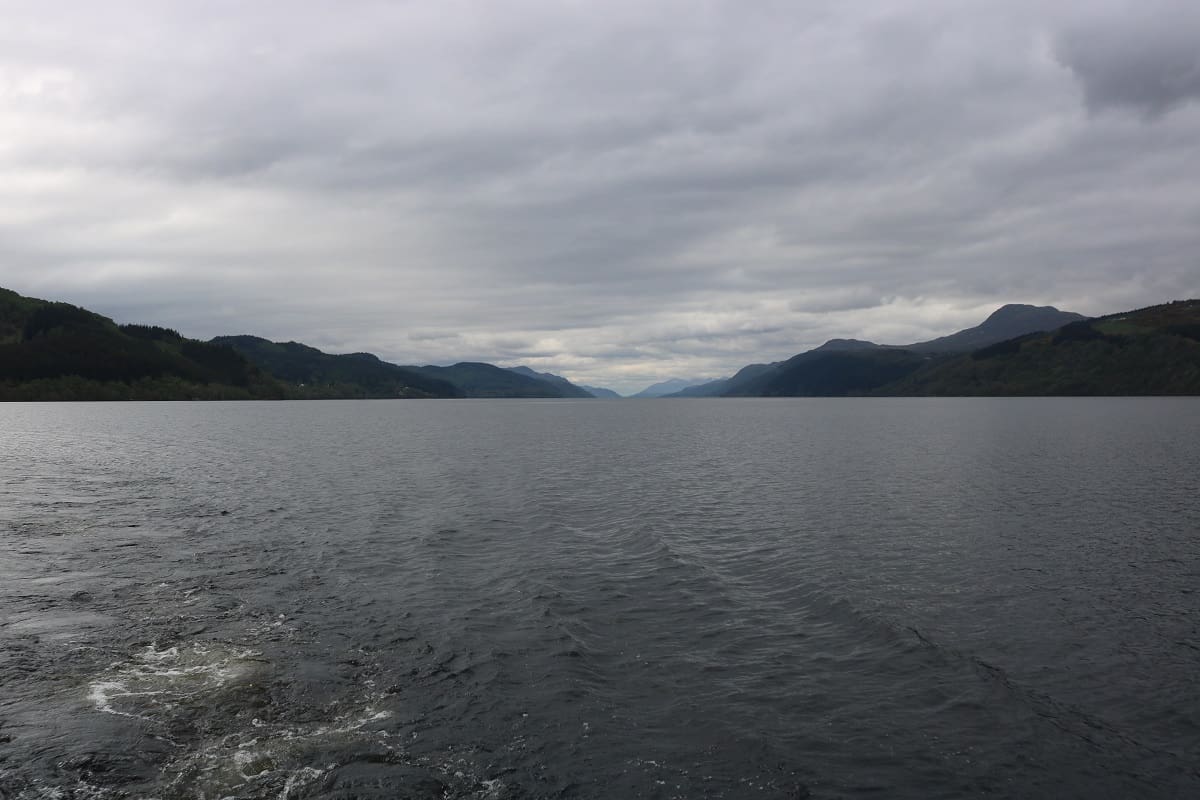 In nearly all cases, I would answer this question with a resounding YES. Loch Ness is beautiful, the people are nice, Nessie is great fun, and the surrounding area offers plenty to see and do.
There are two situations where I'd advise against it, though. If you only have 2-3 days in Scotland, you're better off sticking to Edinburgh and *maybe* throwing in a short day trip to Stirling, Falkirk, or Glasgow. It's a reasonable trek up to Loch Ness, and it's just not worth the travel if you don't have a lot of time to spare. You'll be rushed and miserable and you won't get to deeply enjoy much of anything.
I'd also advise against visiting the Loch Ness area if you find the whole Nessie thing silly or beneath you. It's not that you can't enjoy the area for everything else it has to offer, but you'll find fewer triggers for your surliness in the Cairngorms or around Loch Lomond. Drumnadrochit in particular has an impressive array of Nessie merchandise everywhere you turn – everything from plush Nessies to bottled Loch Ness water to Nessie condoms (we'll politely skip the sea monster jokes here).
If you read the online reviews for attractions around Drumnadrochit, you'll see there are definitely some people better suited to more "serious" destinations and attractions.
Where to Stay Around Loch Ness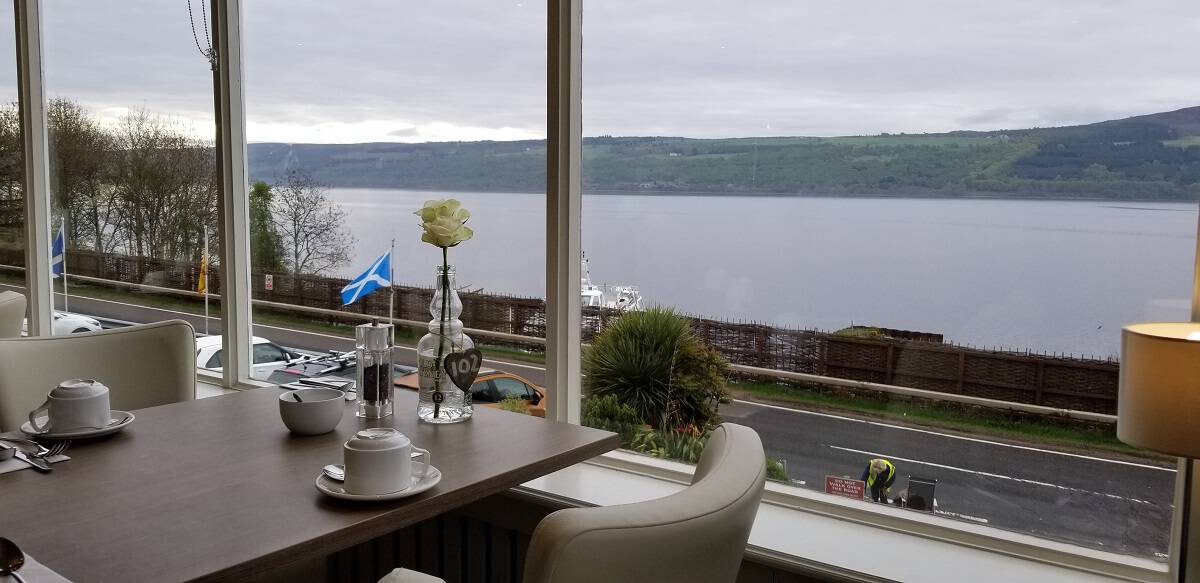 To really do justice to your visit, I strongly recommend staying in or around Drumnadrochit. Drumnadrochit is a small village roughly 15 miles south of Inverness, and it's the hub of all things Nessie-related.
When we visited, we stayed at the Loch Ness Clansman Hotel. I booked it for its views out over Loch Ness, but if I visited again knowing what I know now, I'd probably book the Loch Ness Drumnadrochit Hotel instead. We greatly enjoyed the Clansman, but it was a little further out of the village. It would have been nice to stay in town so we could walk to dinner or breakfast and have easy options beyond just the hotel's food.
That said – you won't go wrong with either of those hotels, and neither one will break the bank. There are no high-end luxury hotels in Drumnadrochit, so if you're looking for spas and expensive restaurants and concierges, you'll want to stay in nearby Inverness instead (at the expense of peace and quiet, great scenery, and Nessie-spotting convenience).
Things to Do Around Loch Ness
As with almost any travel destination, I recommend that above all, you include some time to just wander around and take it all in. Scenery is free, and I can't think of many places with more of it than the Scottish Highlands. Aside from that, there are three things I'd recommend as must-dos when you're in the area. If your time is strictly limited, these activities offer the best combination of quality and uniqueness to the area.
Loch Ness Centre & Exhibition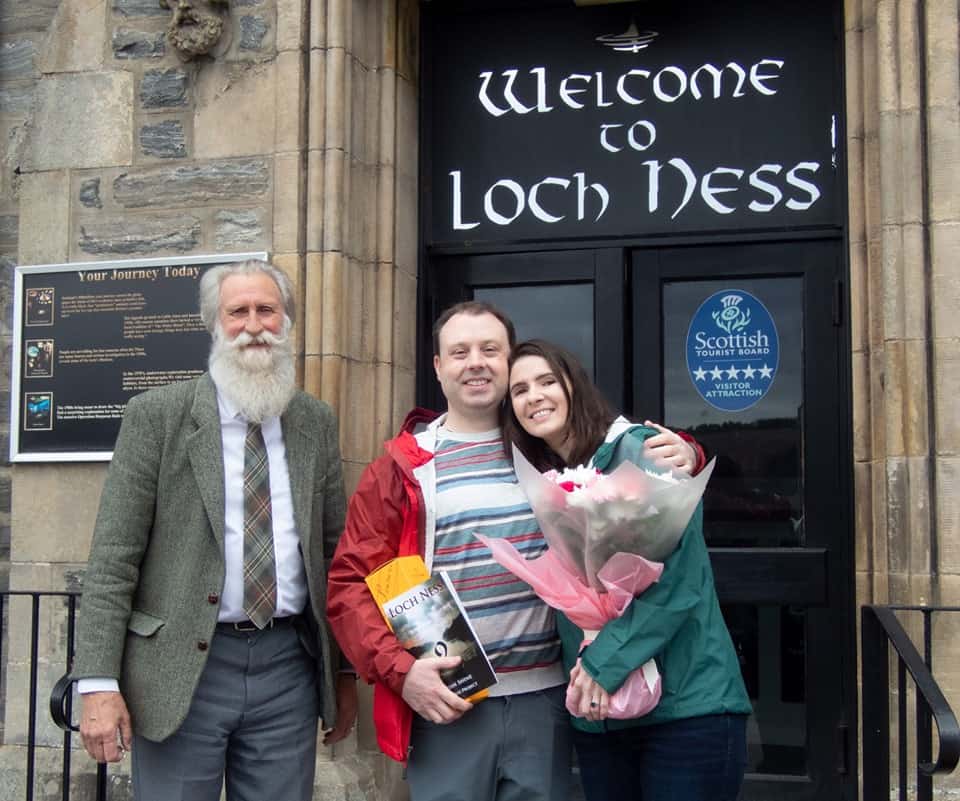 If you have even the slightest passing curiosity about the Loch Ness Monster, this is the place to go. Aside from being the place where we got engaged (full story over HERE), it's a legitimately fantastic exhibit. While I don't really believe there's a giant plesiosaur (or family of plesiosaurs) swimming around the loch, I do like the idea that there's something there we don't fully understand.
Unlike traditional museums where you simply stroll through and read a few placards and watch some videos, the Loch Ness Centre & Exhibition has created a surprisingly advanced multimedia experience with a number of artifacts used during past explorations of the loch. It's the kind of display I'd expect to pay extra for at a large city museum – definitely not something you'd expect to find in a small Highland village.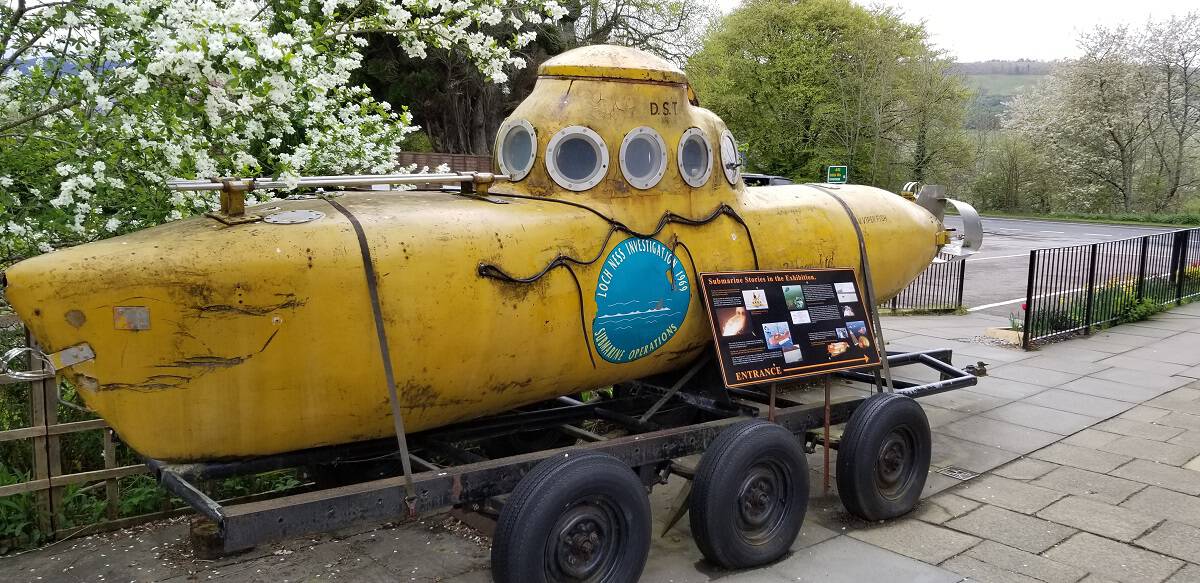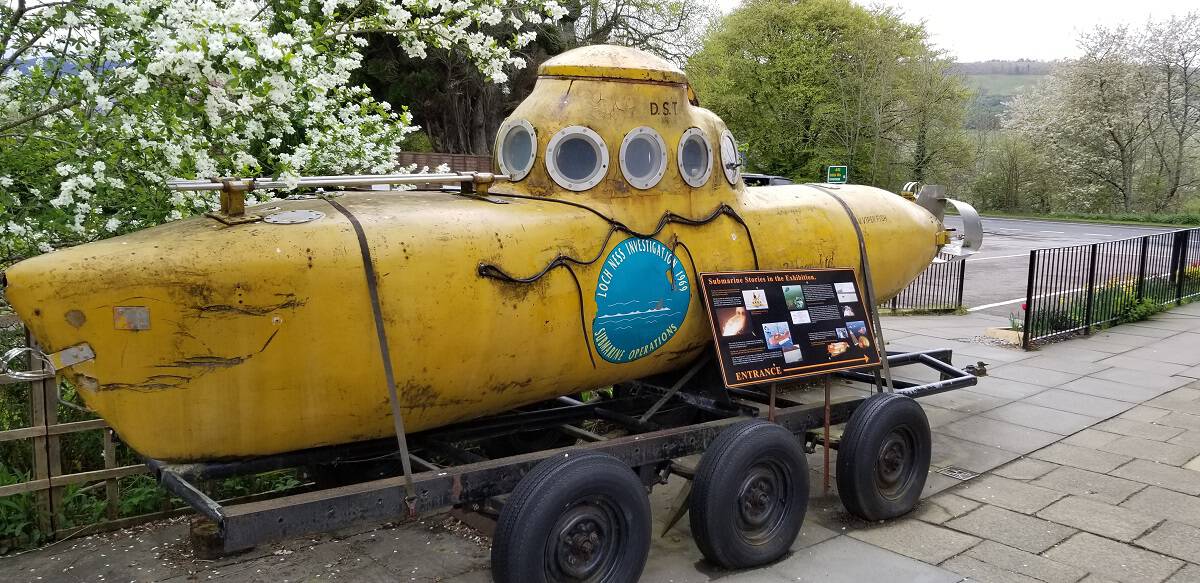 Whether you walk up to the centre or you use their car park, I'd recommend starting your visit from the top of the hill near the parking. A lot of care and attention has been put into the surrounding gardens, and it sets a good tone before you actually enter. You'll also be missing out on a few key sights if you skip over the grounds and head straight in.
Inside, it initially feels like you should just get your ticket and wander on in the way you would with any other museum, but that's not how this place works. You start by watching a short intro video. When it's over, the curtains "magically" open and you proceed into the first room.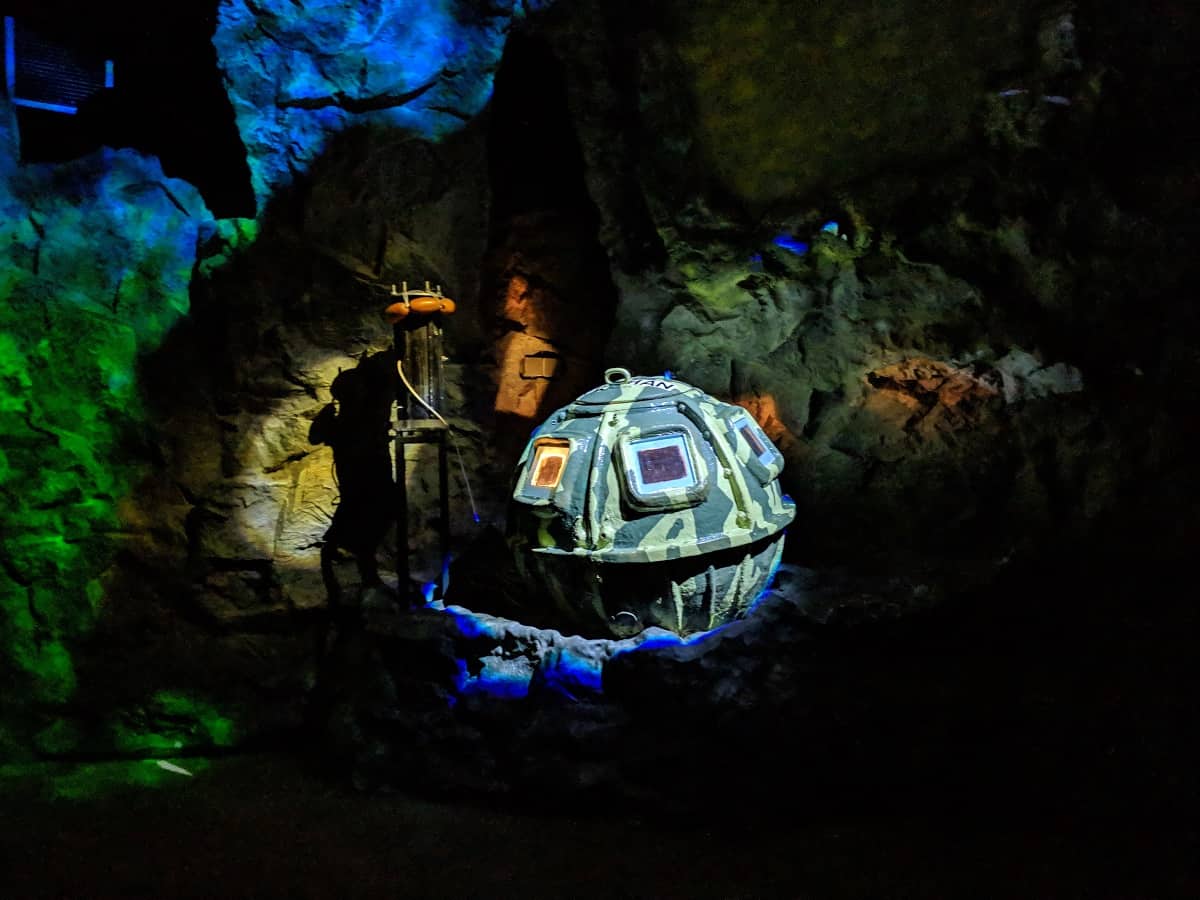 I don't want to give away too much because it's really best experienced in person, but I will say that the centre feels like it was designed for the modern (distracted) brain. As you proceed through each of the darkened rooms, there are a multitude of things to take in – videos, moving lights, sound effects, and plenty of props and real artifacts from various Nessie exploration efforts. It's all perfectly timed and coordinated in a way that heightens the feelings of wonder and curiosity (even if you're a natural skeptic).
Overall, the exhibit does a great job of blending scientific findings with a sense of mystery and possibility. Exhibit designer Adrian Shine (seen above) playfully debunks a number of sightings and theories, but never denies the basic truth of Loch Ness – that with 1000+ reported sightings, it's quite unlikely they're all intentionally lying. You'll walk away with a better sense of what kind of "monsters" Loch Ness could reasonably support, and a better understanding of Scottish lochs in general.
One note: I read online that on busy days, they cap the visitor flow to 30 in each room at a time. When we went in late April, we were the only two in the room. With just the two of us, it was easy to see and hear everything. I could see how the experience might be impacted with large groups, especially if there were any unruly little kids. Most attractions are significantly less crowded if you go right after opening time in the morning – so it's worth making it your first stop of the day if you want the best possible experience, especially during busy summer months.
How to Get to the Loch Ness Centre & Exhibition
The easiest way to get to the Loch Ness Centre is by car (or walking, if you're staying at a hotel or B&B nearby).
If you've arrived in Inverness by air or train and you don't want to get a car, I'd recommend booking one of the Loch Ness tours that includes the Loch Ness Centre as a stop. The ones below definitely do.
Go On a Deepscan Cruise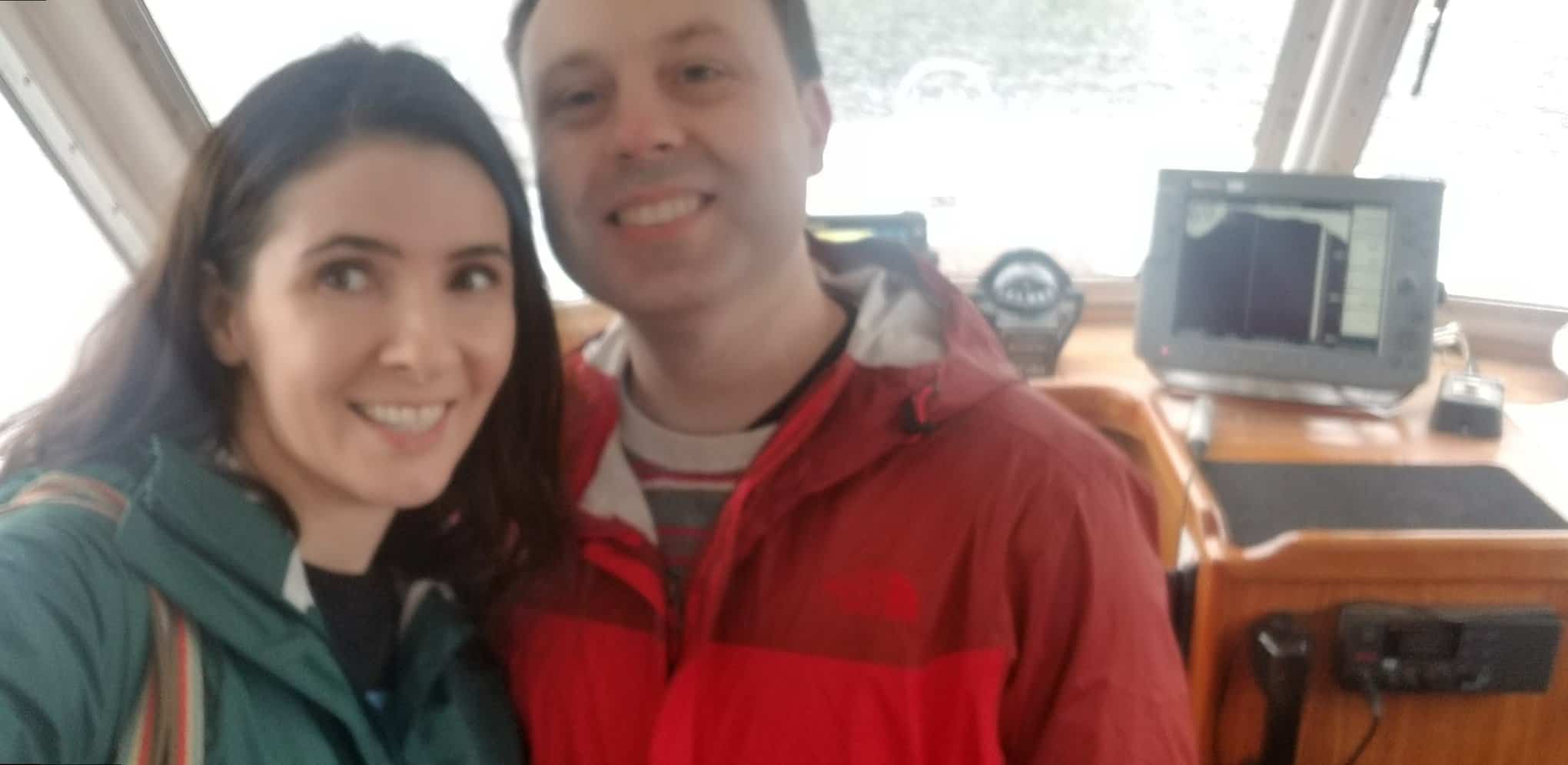 There are a number of commercial tour companies available to take you out on Loch Ness, and each one has a slightly different approach. There are large cruise ships with a million different options (Loch Ness by Jacobite), small speed boats with music and warnings for those with a history of back injuries (Beastie Boats) – and our personal recommendation, the Deepscan cruise operated by the Loch Ness Centre & Exhibition.
Why this tour? We like this one because it departs from the Loch Ness Centre & Exhibition hourly, and it allows you to go out on their research vessel. It's a small boat, holding just 12 guests at a time, and the tour is neither too long nor too short. The guide we had was knowledgeable and friendly, offering enough narration to give context and some interesting history – but not a constant stream of chatter and group participation and cheesy attempts to be entertaining. The boat also had on-board sonar, and while it didn't pick up any monsters, it did give us a great sense of what the loch is like under the dark water.
These cruises run hourly between Easter and October, and you can't book ahead online. To get tickets, just go into the small shop next to the Loch Ness Centre & Exhibition. If the next cruise doesn't start for a while, you can easily entertain yourself in the cafe and shops next door.
Urquhart Castle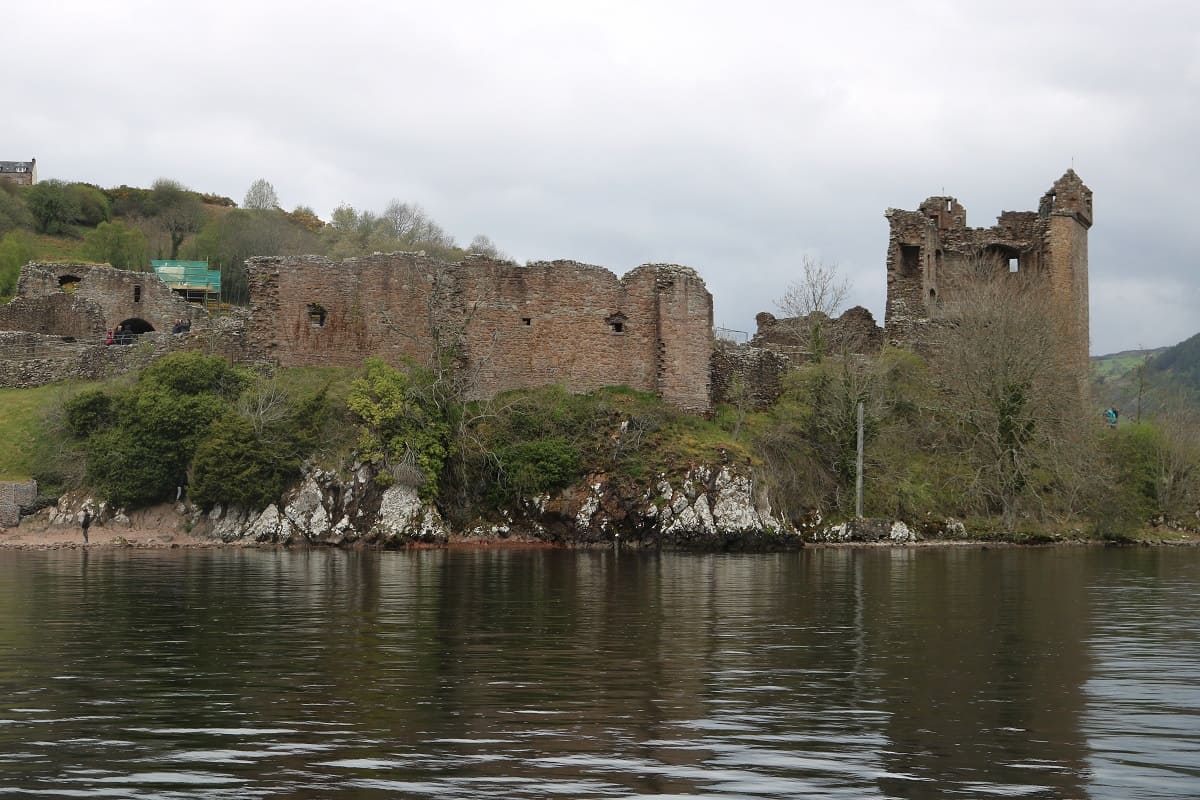 Just a few minutes south of the Loch Ness Centre, you'll find the majestic ruins of Urquhart Castle. Now, if you've been on a cruise of Loch Ness, you'll have already gotten a waterside view of this dramatic pile of rocks. That doesn't mean you should skip visiting.
The castle has a large (and relatively new) visitor centre, complete with a comfortable theatre and expansive gift shop. It doesn't exactly radiate historical accuracy, but it's nicely tucked into the hillside so it isn't too obtrusive.
You can begin your visit with a short film about the history of the castle, after which the curtains open dramatically to reveal a panoramic view of the ruins and loch. They seem to like dramatic, automated curtain activity at the beginning of tours in Drumnadrochit.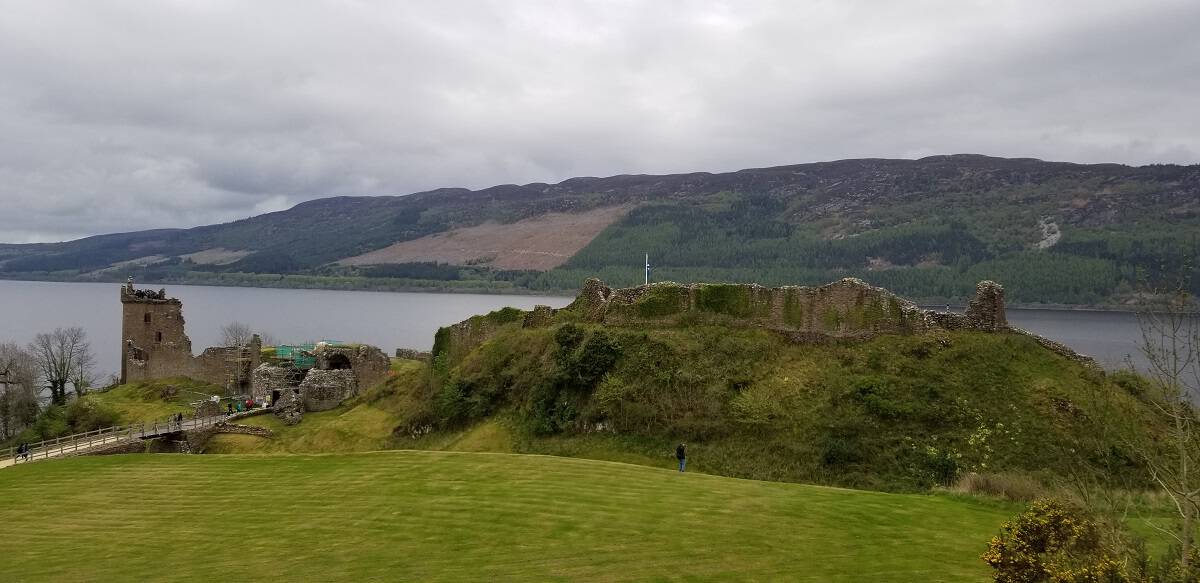 Walking down to the castle, we found ourselves feeling grateful not to have been Urquhart Castle residents of the 1500s. While Scotland itself seems like a wonderful place to live, I'm not sure I'd want to deal with that cool, damp, windy weather in the absence of central heating and waterproof clothing.
The views from Urquhart are stunning, and if you're so inclined, there are areas where you can walk down and touch the cold, dark water. When we were there, a man was displaying a variety of old weapons. It's not an all-day sort of attraction, but it's one I wouldn't recommend missing if you're in the area.
Bonus Recommendation: Fiddler's Inn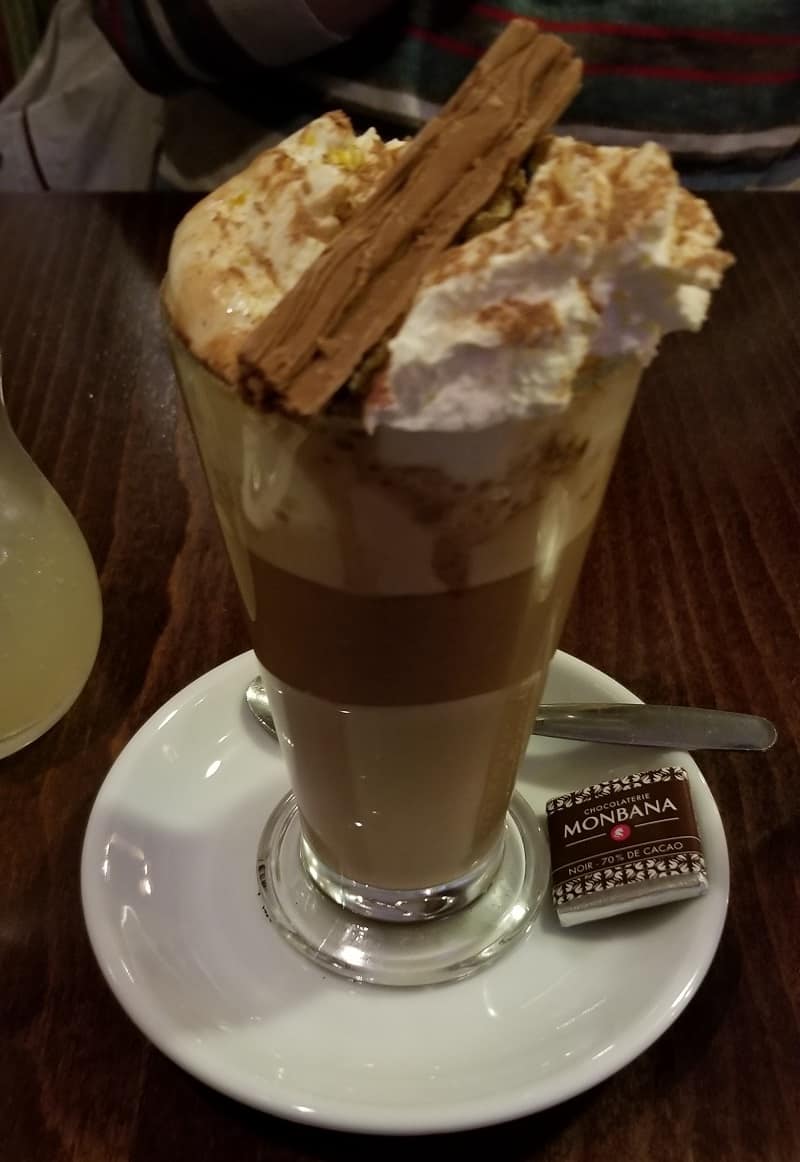 After a day on and around Loch Ness, you might find yourself in need of a warm beverage and a good meal. We certainly did. The Fiddler's Inn in Drumnadrochit has a variety of coffee and hot chocolate offerings to warm you up, not to mention an enormous selection of whisky – and some spiked hot chocolate and coffee options, should you be inclined to mix them.
Other Loch Ness-Area Activities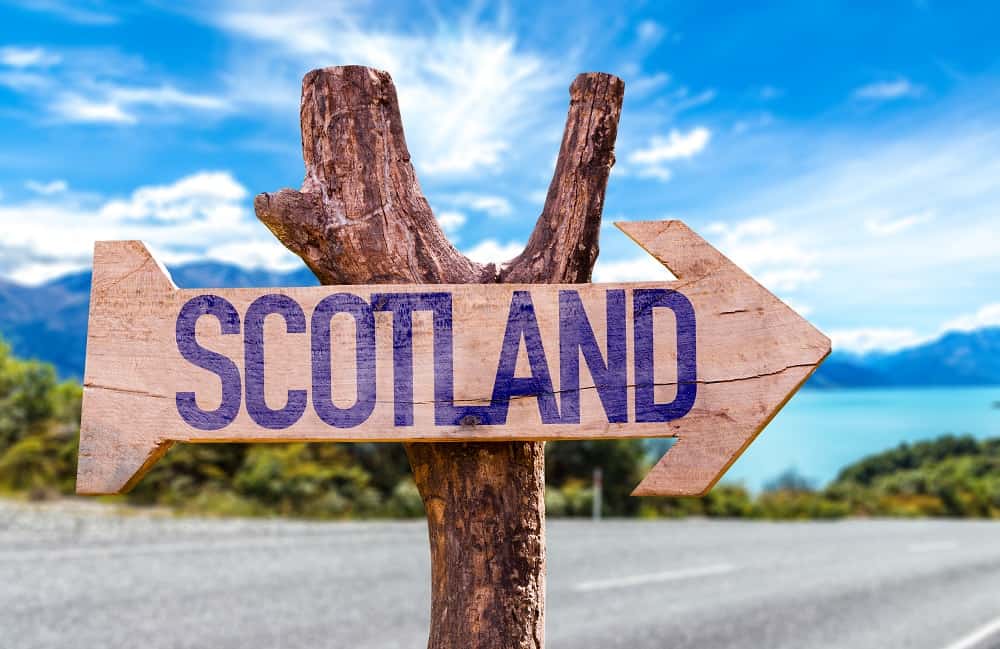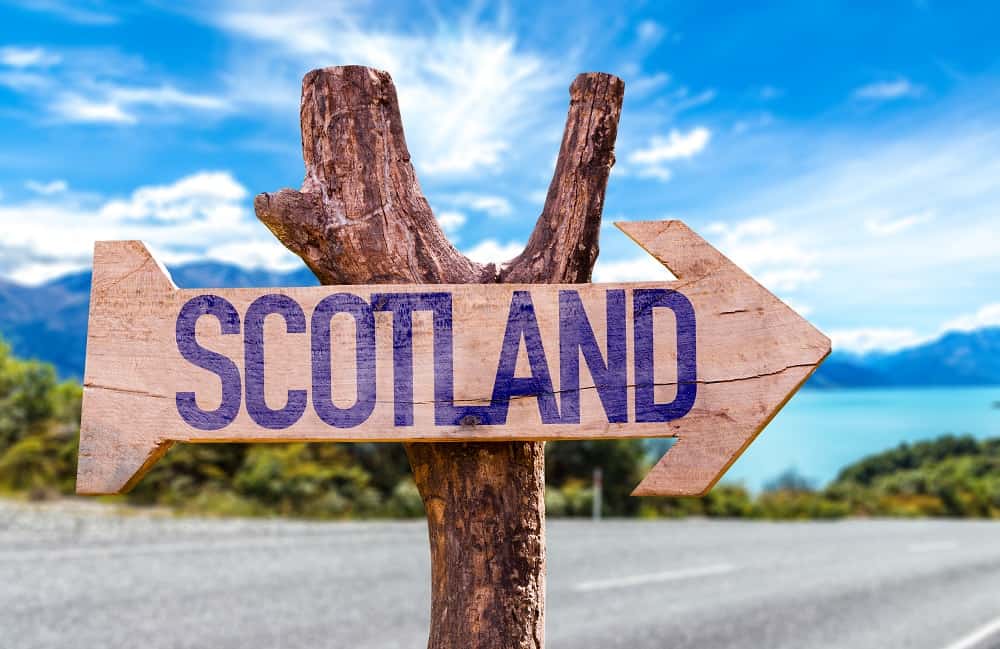 While there's plenty to do in nearby Inverness, we'll focus on similarly rural activities in and around Loch Ness.
Enjoy Afternoon Tea at the Local Post Office – It's one of those things you never realized you needed to do, but how can you resist after knowing there's a Highland post office that services tea?
Try Afternoon Cheese – A bit tired of the usual afternoon tea service? At the Loch Ness Country House Hotel, you can feast on afternoon cheese instead.
Visit the Falls of Foyers – If you have time for a walk, don't miss the Falls of Foyers. It's a 140 foot waterfall that drops into a gorge, ultimately headed for Loch Ness – and there's a cafe at the top. Keep in mind, this is on the east side of Loch Ness, so it's a bit of a drive from Drumnadrochit. Still, considering old Rabbie Burns thought enough to write a poem about it, it's worth the trek.
Visit the Nessie Hunter – Steve Feltham has spent decades living by Loch Ness and looking for Nessie. To support his fascination, he sells a variety of Nessie sculptures you can buy in person or online. Contacting him in advance is probably advisable if you want to be certain to catch him.
Drive down to Fort Augustus – At the southern end of Loch Ness, you'll find Fort Augustus. It's a small town, but it's a gongoozler's paradise. Here, you can enjoy a meal, do a bit of souvenir shopping, and watch the locks. We weren't lucky enough to catch anyone going through, but if you watch the Caledonian Canal episode of Great Canal Journeys, you can see Prunella Scales and Timothy West taking on the locks at Fort Augustus.
Watch Before You Go…
One of my favorite things to do before a trip is to obsessively watch travel videos in anticipation. I like to know what I'm getting before I get there, that way I stand a reasonably good chance of seeing the things I want to see (as opposed to getting home and realizing I missed out on something amazing). Whether you're planning a trip to Loch Ness or you just like watching travel videos about places you may never get to, I've hunted down some of the best programs that feature the Loch Ness area.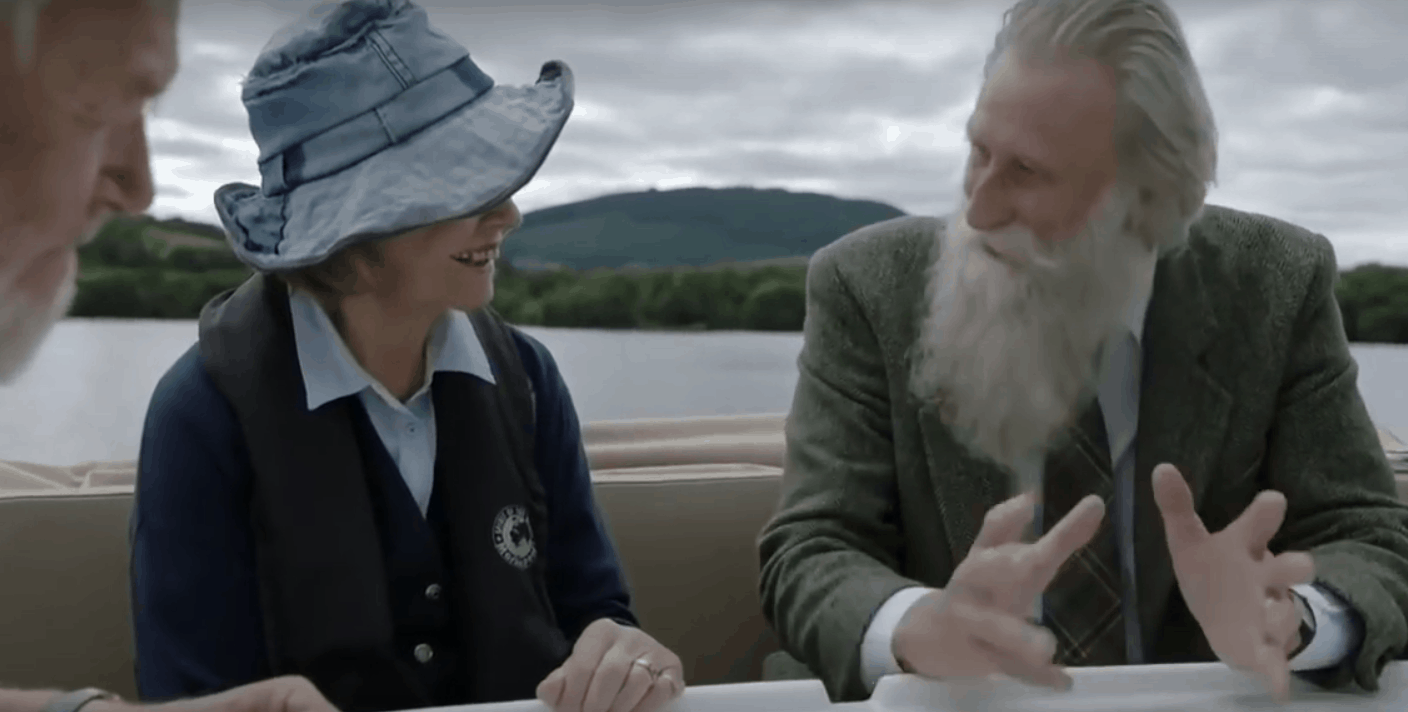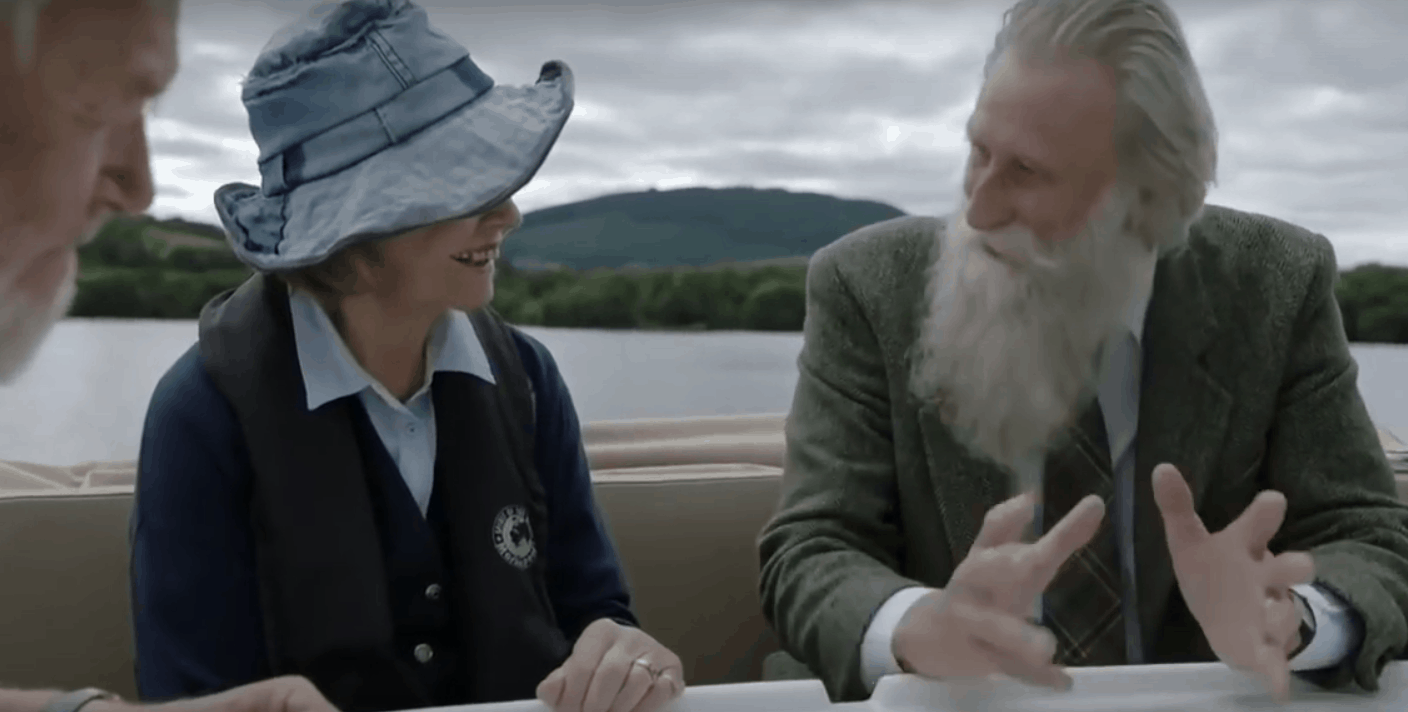 Great Canal Journeys – Fawlty Towers fans will recognize Prunella Scales and her husband Timothy West in this delightful documentary series about travel along mostly British canals. In Series 6, they venture down the Caledonian Canal, passing through Loch Ness and stopping off to talk with Adrian Shine of the Loch Ness Centre & Exhibition. Unfortunately, this episode has not yet been released on DVD. If you do come across this episode, the Loch Ness bit starts a little after the nine minute mark.
Secret Scotland – In this recent series, comedienne Susan Calman visits popular tourist spots around Scotland, taking a closer look than what you'd normally see. In episode 3, she visits Loch Ness and Drumnadrochit. This series is available on DVD HERE, but please take note, you'll need a region-free DVD player to view it in North America.
History Classics: History's Mysteries – This interesting series from the History Channel includes an episode on sea monsters – and of course, you can't talk sea monsters without a mention of Nessie.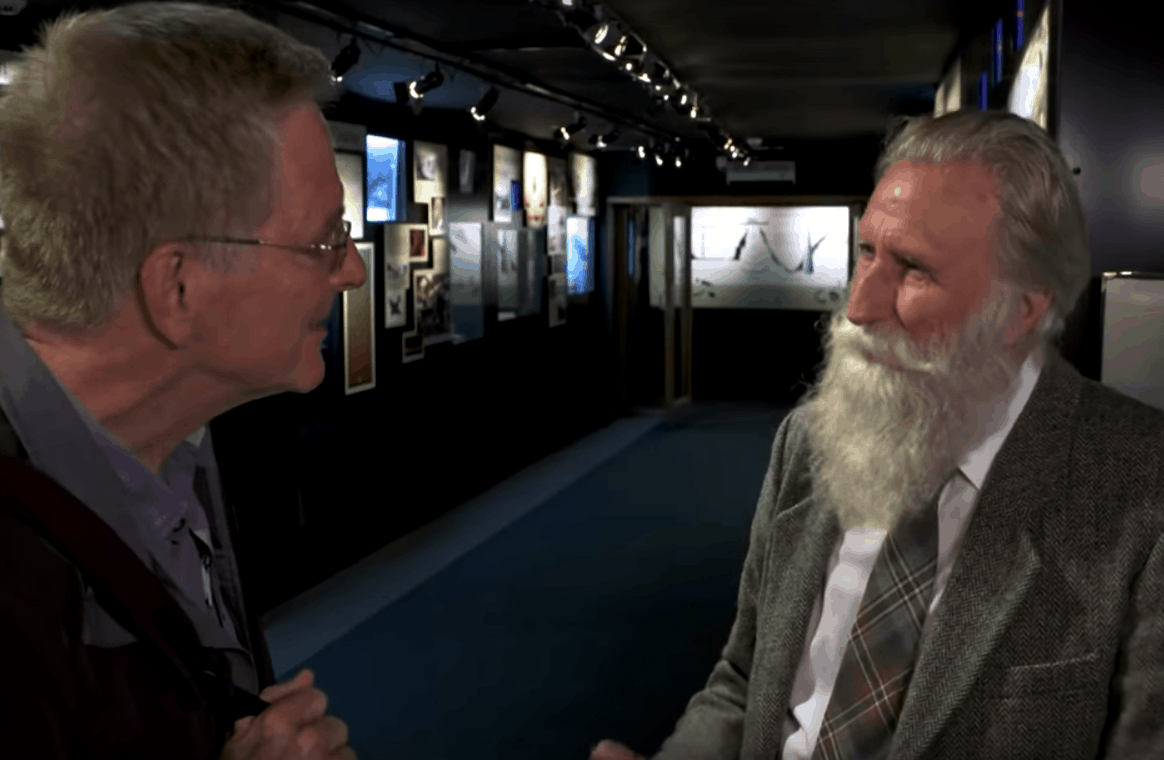 Rick Steves' Europe: Scotland's Highlands – In Season 10 of this popular travel series, Rick Steves takes us through a whirlwind tour of Glencoe, Loch Ness, Inverness, and the battlefield at Culloden. He briefly interviews Adrian Shine at the Loch Ness Centre & Exhibition.
Naked Science – This 50-minute documentary program on Loch Ness includes some great footage of Loch Ness, the general area, and some local experts. It's also worth noting that while many full-length programs on YouTube are unauthorized uploads, this one is a fully legal upload on a verified account.
Footloose in Scotland – This special doesn't pend a lot of time on the Loch Ness area, but it does mention the Loch Ness Centre & Exhibition briefly. It's also a wonderful program for anyone planning a trip to Scotland, and it's available to stream on Amazon (in the US and possibly other locations). The couple who makes the Footloose series spends quite a bit more time in each location than many of the more mainstream travel videos, so it's a nice change.
Walks Around Britain: The Great Glen Way – The Great Glen Way is a 79-mile trail between Fort William and Inverness, and a good portion of the walk runs along the side of Loch Ness – directly through Drumnadrochit. For lovers of canals and lochs, it's an ideal 5-7 day walk. This program take you through the walk, offering a good bit of scenery, advice, and trivia as you go.
Your Thoughts?
Have you visited Loch Ness? Don't hesitate to share your tips and experiences in the comments, or in our Facebook groups below:
Save it to Pinterest!