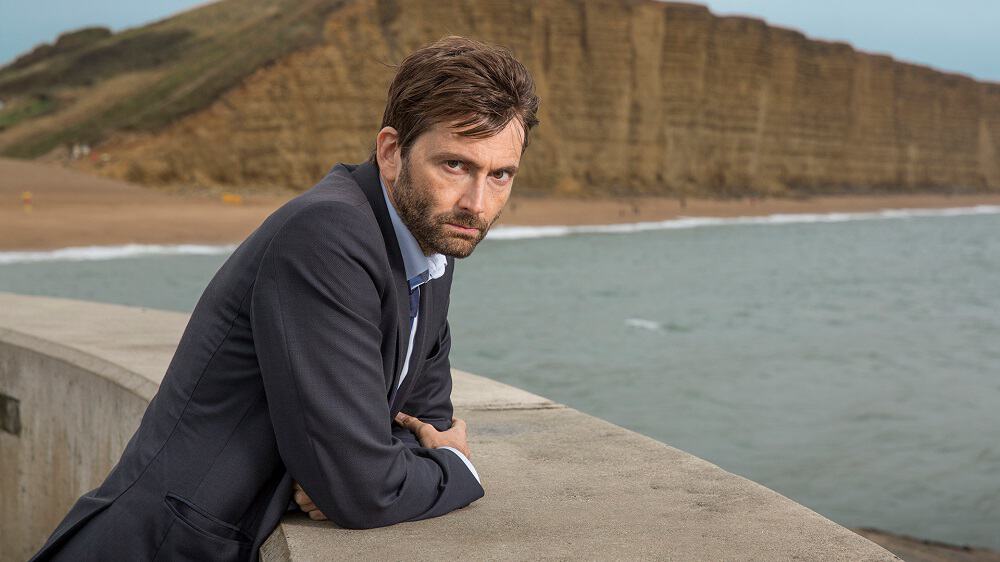 It's not uncommon for visitors to the UK to want to track down the locations of some of their favorite British TV shows. Whether you're a fan of Gavin and Stacey, Doc Martin, Call the Midwife, or something completely different, it's only natural to want to see the settings that have become so familiar – almost like characters in their own right, for some shows.
One recent show with particularly stunning scenery is Broadchurch. This crime drama features David Tennant and Olivia Colman as detectives working to track down a young boy's killer (at least in the first season). If you haven't already seen it, it streams on Netflix in the US.
So Where is Broadchurch Set?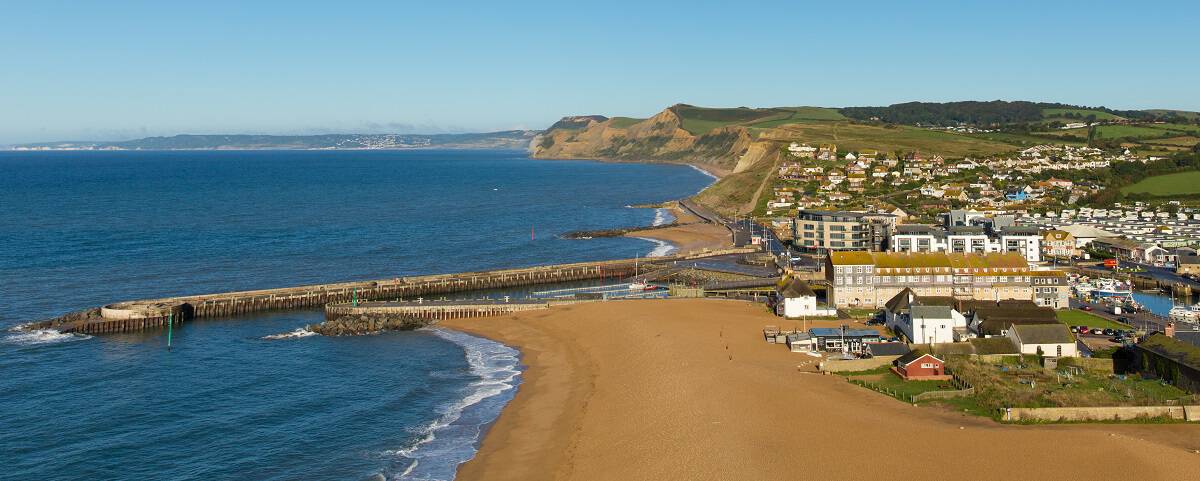 While there were a number of filming locations over the three seasons Broadchurch aired, the majority of the scenes people think of in connection with Broadchurch were filmed in Dorset. Dorset is a county along the southern coast of England – south of Somerset and Wiltshire, east of Devon, and west of Hampshire. It's part of England's Jurassic coast, and creator Chris Chibnall has described Broadchurch as "a love letter to the scenery of the Jurassic Coast".
Fun fact: David Tennant's character DI Hardy was named after one of Dorset's most famous authors, Thomas Hardy.
Broadchurch in Bridport, Dorset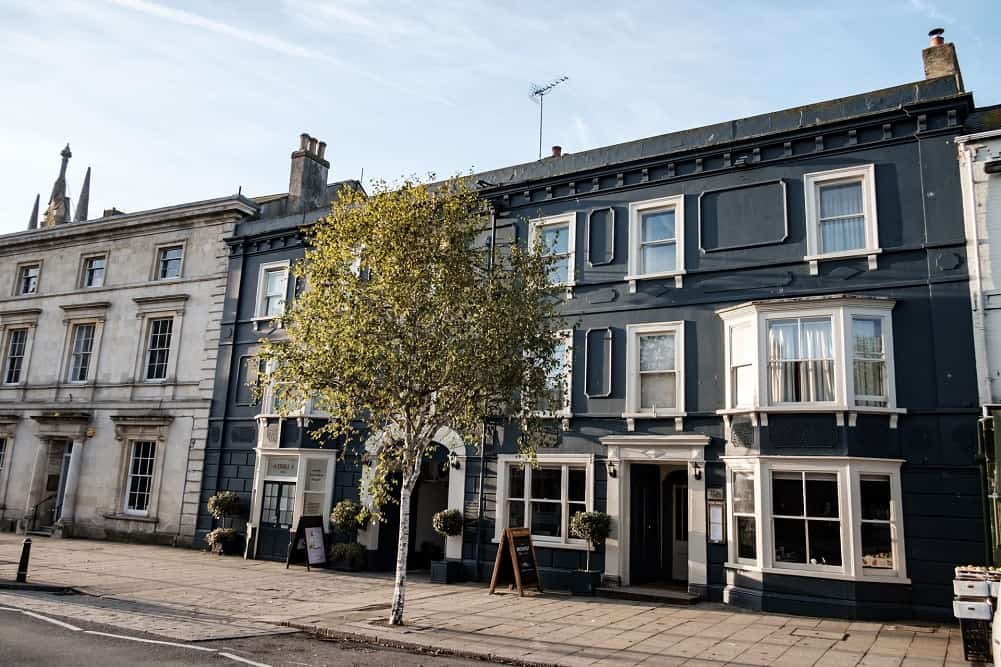 During filming, the cast and crew of Broadchurch stayed in the market town of Bridport, Dorset. It's a relatively short and pleasant walk to West Bay, and it's also creator Chris Chibnall's home town.
The hotel the cast stayed in was The Bull, a charming boutique hotel housed in a building that was completed in 1535. Over the years, it's played host to murder, royals, and now, celebrities. If you'd like to stay there, you can make a reservation on their website.
The actual town part of Bridport wasn't a filming location, but given the hotel's connection to the cast and the nearby beach, it's definitely worth spending a night if you're checking out Broadchurch hotspots.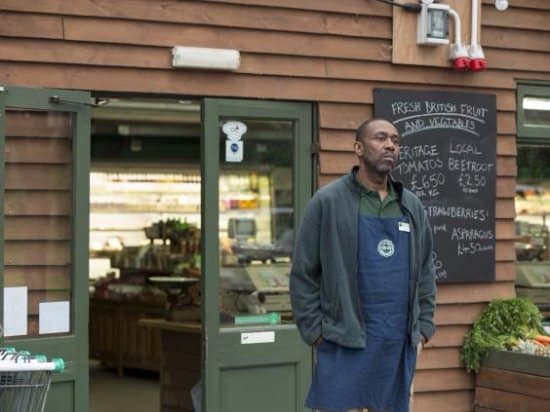 Outside of Bridport, just north of the town, you can visit Washingpool Farm Shop. This is the shop where Trish worked in season 3 (Flintcombe Farm Shop in Broadchurch), and it's a beautiful little place to do some shopping and enjoy a bit of the countryside.
Broadchurch in West Bay, Dorset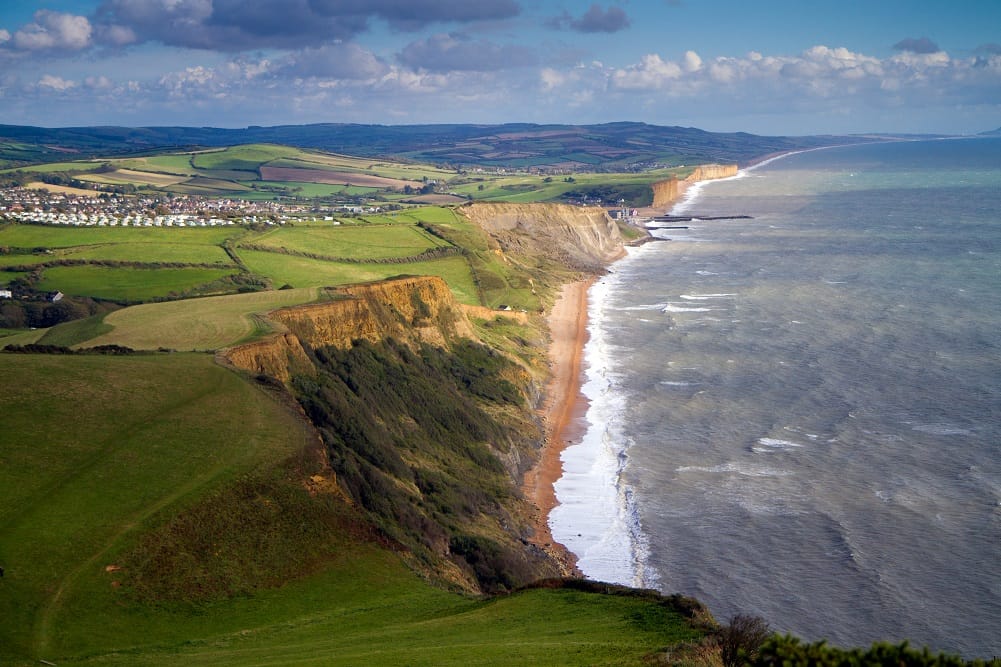 West Bay is a small harbor settlement near Bridport – sometimes referred to as Bridport Harbor. Because it's so small, you won't find a whole lot to do here outside of enjoying nature, chatting with locals, and grabbing a meal or two. It's breathtakingly beautiful, but if the weather is bad, you may find yourself looking elsewhere for entertainment.
If you're there to spot Broadchurch filming locations, though, you'll want to stop by Harbour News and the Old Methodist Church. The first served as the newsagents in season one, and the second was re-imagined as the Sea Brigade Hall.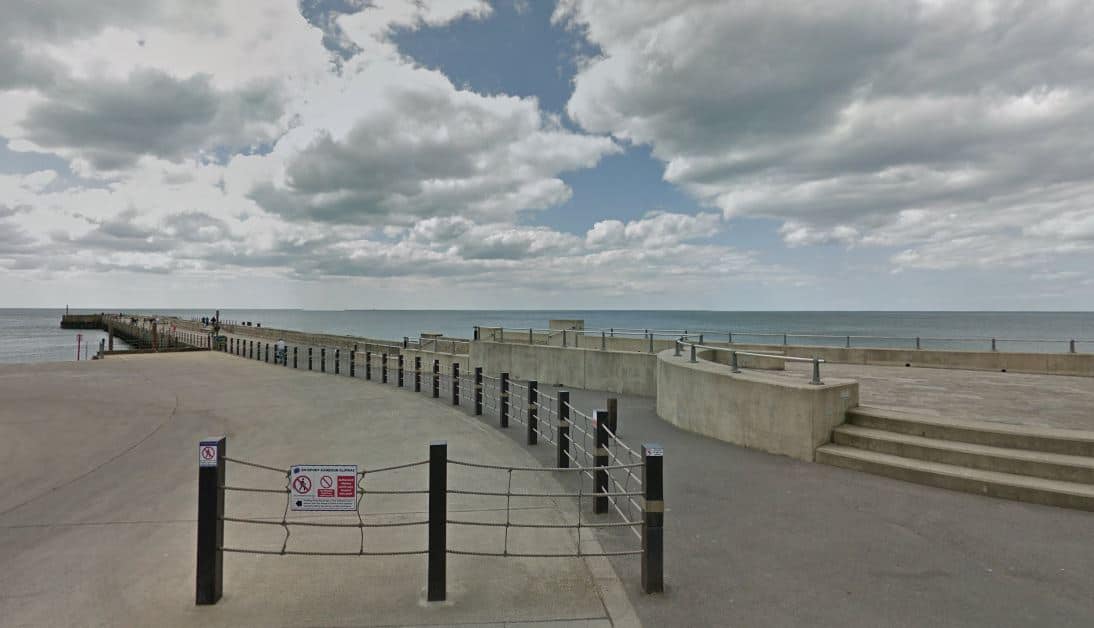 The Jurassic Pier and Harbor also provided the setting for quite a few scenes. It's a great place to grab some fish and chips or a jacket potato and just take in the scenery.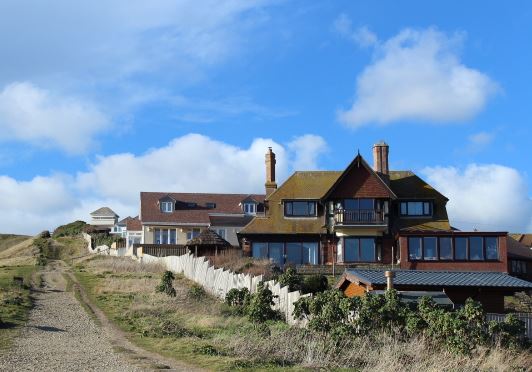 You can also walk up the coastal path to easily find the clifftop home of lawyer Jocelyn Knight. Along the seafront, you'll see the now-closed Ellipse Cafe which offered its interior for some scenes in the first season. It's on the ground floor of a building that looks like apartments, and it faces out to the ocean.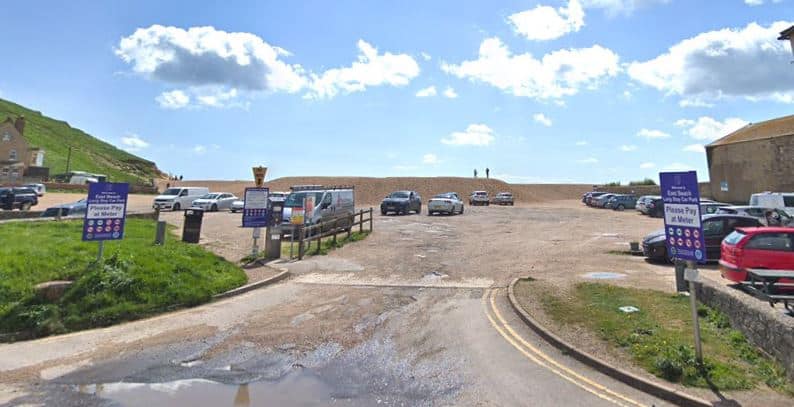 One less-scenic filming location is the carpark for Harbour Cliff Beach. The beach is where Danny Latimer's body was found, and the carpark is where the production team set up – conveniently next door to a restaurant called Seagulls, where the crew and interested onlookers dined frequently.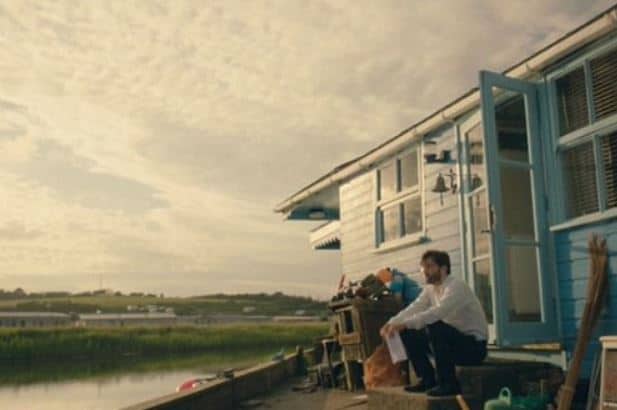 Of course, you wouldn't want to leave West Bay without getting a look at DI Hardy's little blue cottage with the enviable view. In 2015, the cottage was on the market for 275k GBP, which really isn't that bad for something with such stunning views. In West Bay, you can find it by walking along River Brit near the harbor.
Broadchurch in Epye, Dorset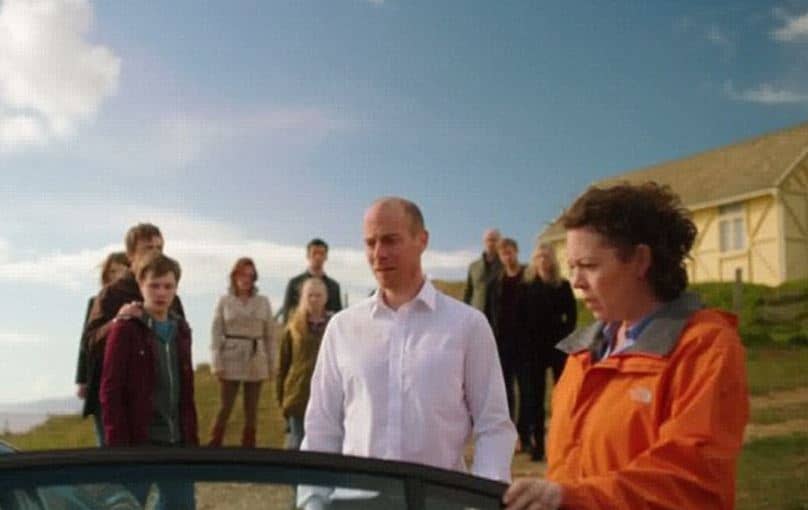 Epye is a small village a little over a mile from Bridport. To find the little hut where Danny spent the last moments of his life, you'll need to head west over to Epye. You'll find Briar Cliff Hut set on the cliffs overlooking the gorgeous Jurassic Coast.
If you go for a visit, there's a reasonably good chance this house may not be around. Coastal erosion has left it in a precarious spot, and the family has been trying to tear it down and re-build a replica further inland. Neighbors aren't totally on board with the plan, though, so it's hard to say what's going to happen (or what HAS happened, since I haven't seen recent, updated news on this).
Broadchurch in Freshwater Beach, Dorset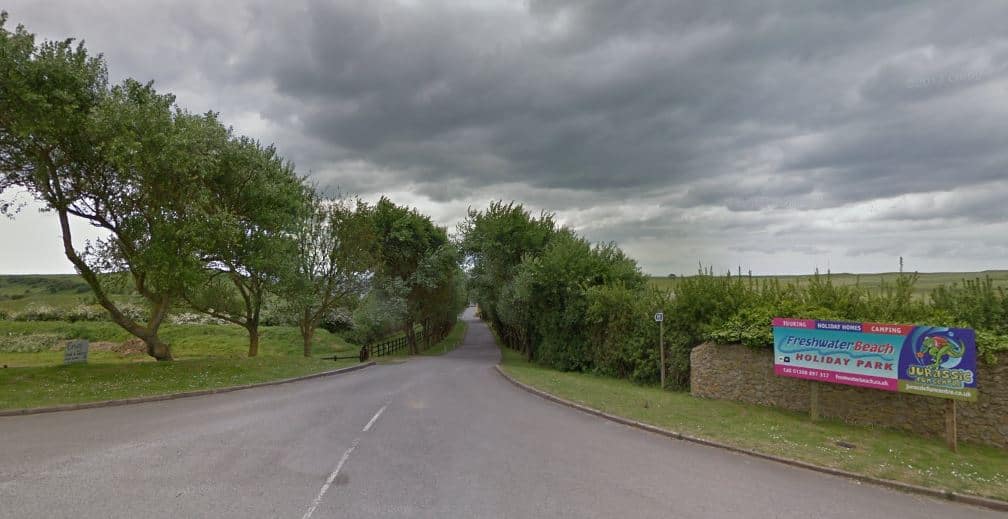 East of West Bay near Burton Bradstock, you'll find the Freshwater Beach Holiday Park. This was the setting of Susan Wright's caravan in the first two seasons, and it's also where some cast and crew members stayed.
Broadchurch in Charmouth, Dorset
If you're hoping to check out those colorful beach huts from season 2, you'll need to head over to Charmouth (a few miles west of Epye). It's a village at the mouth of the River Char, and a cute coastal town in its own right.
What About Axehampton House?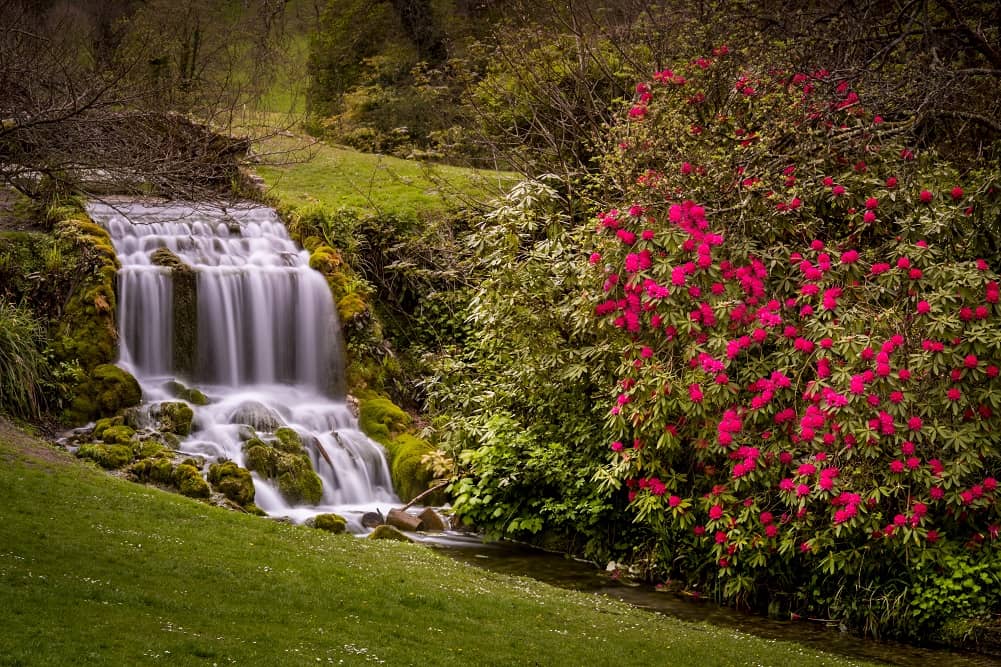 In season 3, a fictional estate called Axehampton House was used as the setting for a vicious rape. Unfortunately, this is a private home and it's NOT open to the public (though a portion of the gardens are, and you can view the waterfall). It may have been portrayed as empty on the show, but it's occupied by Sir Philip Williams, the High Sheriff of Dorset – and his wife, Lady Catherine.
If you decide to visit the gardens, they ask that you leave a donation at the church in Little Bredy. That money is split between the St. Michael and All Angels church and a local sexual assault center. You can learn more about the estate and gardens HERE.
Other Filming Locations for Broadchurch?
If you know of other filming locations for Broadchurch, or if you've visited some of the locations, feel free to add your thoughts and findings in the comments.