The Cotswolds may seem like a quaint and idyllic vacation destination, but we know better. We've seen the murder mysteries. It's not just a haven for fictional murderers, either. The Cotswolds are chock full of offbeat, strange, and downright sinister activities to help you indulge your inner weirdo.  To help you get started, we've gathered 13 (because of COURSE it had to be 13) weird and unusual things to do in the Cotswolds.
Pay Your Respects at the Ship Graveyard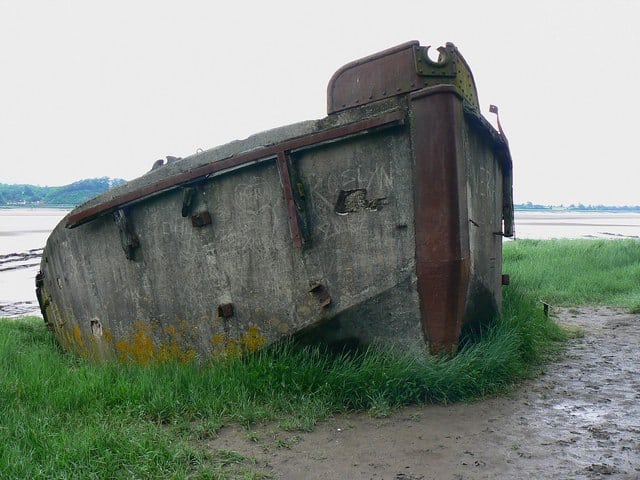 Along the banks of the River Severn, you'll find a rather eerie site – dozens of abandoned, half-buried ships in varying states of decay. Is this some sort of bizarre British Bermuda Triangle where ships meet their respective ends? Was there a horrible tragedy that prevented rescue workers from removing the ships? Not at all.
Though some of the ships have their own tragic histories, they were all beached here intentionally in an effort to help reinforce the river banks. Most were run aground during the 1950s, though the earliest was beached in 1939. The ages of the ships range from the mid-1800s to the mid-1900s. A walk by the River Severn's old ship graveyard is also notable because it's one of the only FREE things to do in the Cotswolds that made this list.
Hitch a Ride With Sled Dogs
Not far from the village of Tewkesbury, you'll find a pack of huskies living a dual life. By night, they're dedicated pets and family dogs, lounging on couches and enjoying belly rubs. By day, however, they're excitable sled dogs, eager to join their pack in pulling some lucky humans.
These huskies live at ArcticQuest, the only place in the UK (as of early 2019) where you can get a ride from sled dogs and learn how to do the mushing yourself. You can also rent overnight accommodations in the Herder's Hut or Sami Tipi if you'd like to prolong your time at the center.
Design Your Own Perfume at Cotswold Perfumery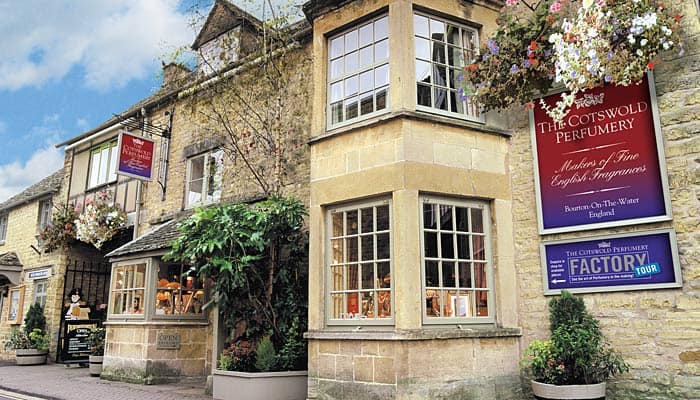 Shops that sell perfume are quite common, but shops that allow you to design your own are considerably less so. In addition to a traditional shopping experience, Cotswold Perfumery also offers courses (public, private, and corporate) in perfume and accommodations.
If you've ever dreamt of creating your own line of perfume, or if you just want your own completely unique signature scent, you can do it at Cotswold Perfumery.
Smile at a Crocodile
There's just one crocodile zoo in the UK, and you'll find it just northwest of the village of Brize Norton and north of the town of Carterton. Crocodiles of the World is both zoo and conservation effort,  and their mission is to make the world a better place for crocodiles. In addition to high standards of care for their own crocodile friends, they also support conservation programs to help improve the numbers of wild crocodiles, many of which are critically endangered.
In addition to basic visits, Crocodiles of the World offers a variety of special experiences. You can spend the day in a Croc Keeper or Junior Croc Keeper program helping with all aspects of typical daily care, or you can spend time up close and person with a group of meerkats. For the extreme reptile enthusiast, there's also an adults-only VIP Experience that involves even more interaction with the animals (and a chance to hold a crocodile). This experience is listed at 350 GBP for one or 525 GBP for 2 (at time of writing).
Stop in to The Pudding Club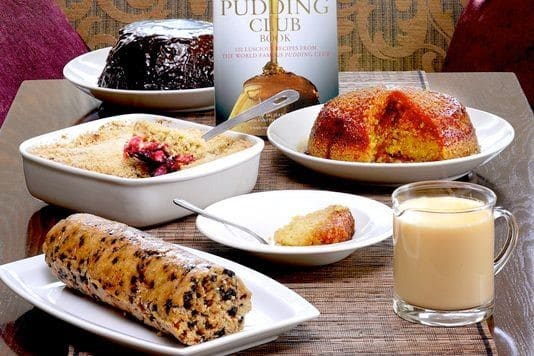 Back in 1985, some fine Brits set out to preserve the Great British Pudding and established The Pudding Club at the Three Ways House Hotel in Mickleton. Since then, it's become a much-loved tradition, with both locals and tourist descending upon the hotel every Friday evening (and some Saturdays). It's definitely the most delicious item on our list of unusual things to do in The Cotswolds.
The evening starts at 7:30 (7 on Saturdays) with an introduction by The Pudding Master and a light main course, followed by the Parade of Seven Traditional Puddings. Guests eat until full, then vote on the best pudding of the night over coffee.
That alone might be enough to have you thinking, "Oh, those quirky Brits!" – but there's more. The hotel also features 7 rooms based on some of the most popular puddings. This may be the only place in the world where people would actually WANT to hear "spotted dick" and "your bedroom" in the same sentence. You can visit their website here to view all the dessert-themed accommodations.
Enjoy a Few Tunes at the Mechanical Music Museum
No creepy movie is complete without a few slow, mechanical notes from a music box,  and this Northleach museum is full of them. Along with music boxes, the Mechanical Music Museum celebrates all manner of self-playing instruments – including player pianos, automata, and musical grandfather clocks.
Depending upon your experiences and general outlook on life, you'll either find this to be incredibly creepy or absolutely delightful. Either way, it's worth a visit. They also do repair, and welcome visitors to bring their items along for quotes.
Commune with the Spirits at Cotswolds Ghost Tours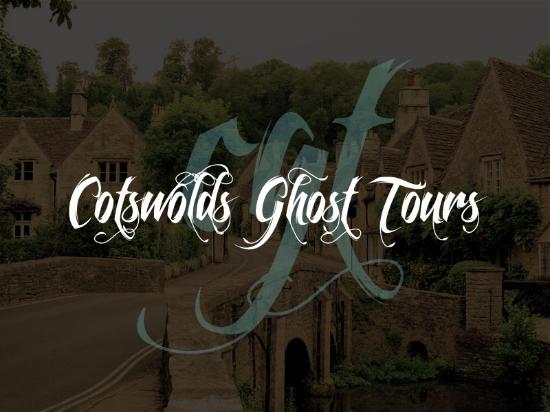 You can scarcely turn around in England without running into something purportedly haunted, so it shouldn't be any great surprise the The Cotswolds are home to a ghost tour. In fact, the honey-colored stone the area is known for is limestone, a type of rock often rumored to have the ability to retain spiritual residue or somehow aid in the transmission of ghostly apparitions. Alton, Illinois, a town often referred to as the most haunted town in American, is loaded with it. It was built along high river bluffs with heavy concentrations of limestone.
Whether you believe there are spirits haunting The Cotswolds or not, a ghost tour can be a great way to learn a bit of local history and find something to do in the evening after the shops have all closed. Cotswolds Ghost Tours offers two options for would-be ghost hunters – a Prestbury tour and a Cheltenham tour.
Feel Like a Giant in a Model Village
In this case, we're not referring to historic model villages like Port Sunlight or Saltaire. In the village of Bourton-on-the-Water, you'll find  the country's only Grade II-listed model village, a tiny replica of the village itself. It was officially opened on the Coronation Day of King George VI back in 1937, and it's been carefully maintained for visitors ever since.
The model village is based on how the area looked in 1936, so you won't see any cars or planes. It's the first model village to appear on Google Streetview, and they also have an exhibit of miniatures on display for an extra pound.
Spend the Evening with an Owl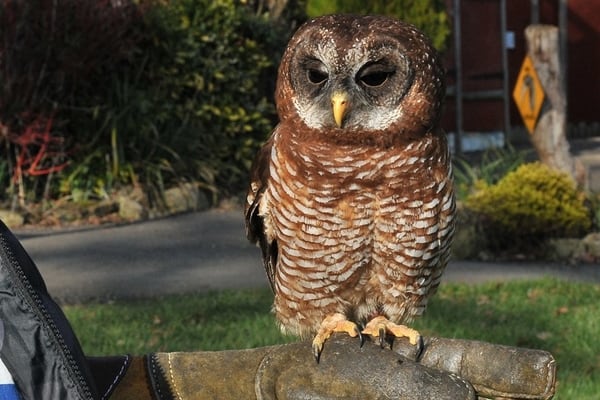 If you ever watched Harry Potter and longed for your own owl-y friend, get yourself to the Cotswold Falconry Centre. Their Owl Evening runs from 6:30-9:00pm, and gives you the chance to hold and interact with a number of different types of owls. You'll also venture out into the forest where their breeding owls are located.
Tours cost 45 GBP per person (April 2018) and include cakes and warm drinks. Be sure to book well in advance to ensure there's a spot available for you.
Enjoy a Ghost Walk with Bill Spectre
If you haven't gotten your fill of ghosts on the Cotswold Ghost Tours, you'll want to contact Bill Spectre for a walk through the streets of Burford or Woodstock. This isn't one of those cheap group tours with some costumed uni student who barely knows their local history and repeatedly forgets lines. Bill Spectre runs the Oxford Ghost Trail, named by TripAdvisor as one of the top 10 ghost tours in the world.
When he's not operating his tour in Oxford, Mr. Spectre is available for private hire in Burford, Oxford, or Woodstock. For those who can't make it to one of his tours, we've included the video above, a theatrical retelling of The Tale of George Napper, done by Mr. Spectre himself. We hope to make it to one of his tours on our next research trip.
See a Silversmith at Work
When you meet a new acquaintance and talk turns to occupations, there are certain types of jobs you expect to hear – doctor, nurse, teacher, banker, account executive, PR, and so on. What you DON'T hear much of these days, is "silversmith".
At HART Gold & Silversmiths, silver is still handcrafted in the same way it's been crafted for centuries. While most of their work is privately commissioned, they welcome the public to come into their workshop and see how the work is done.
Get Lost in The Dragonfly Maze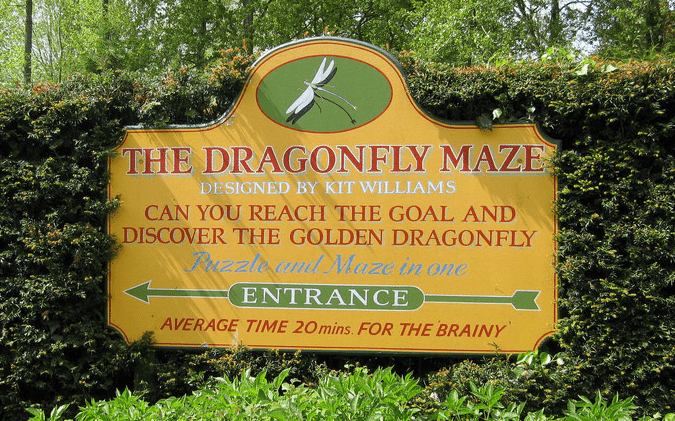 The Dragonfly Maze is one part traditional hedge maze, one part game. Upon entry, you'll receive a clue card to note your answers. As you progress through the maze, you'll find clues you'll later assemble to find the dragonfly's secret hiding place.
The owners indicate that the average time for completion is around 20 minutes. While it might not be worth driving hours to see, its proximity to Cotswolds tourist hotspot Bourton-on-the-water makes it an easy decision for us.
Snowshill Manor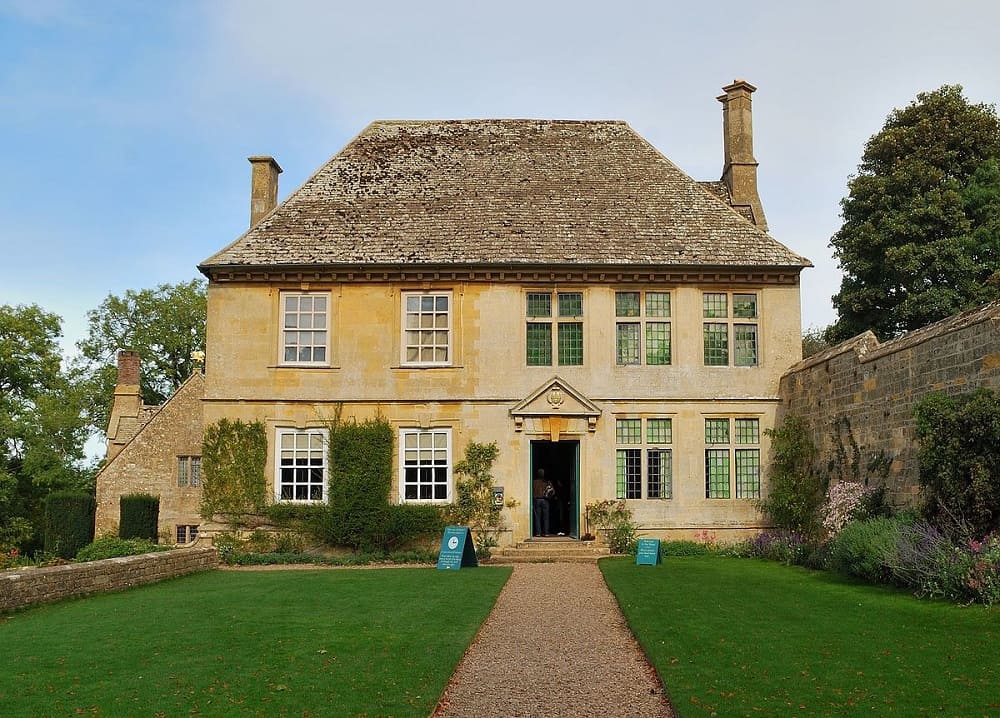 Though Snowshill Manor might at first seem like your standard stately home tour, it stands out because of its eccentric former owner, Mr. Charles Wade. Some guides even go so far as to call it England's weirdest stately home. It's definitely one of the most unique things to do in The Cotswolds.
Each room at Snowshill has a different theme, with some containing musical instruments and others overflowing with cobbler's equipment. He viewed himself not as a collector of valuable things, but as a collector who could preserve pieces he felt were disappearing from modern life. Everything was painstakingly gathered and displayed in the ways he felt would be most pleasing to the eye.
Tales of ghostly activity in Snowshill abound, and it's eerie even today, as the original lighting chosen by Wade has been recreated and preserved to the greatest extent possible.
Visiting The Cotswolds Soon?
We're firm believers that everyone should travel the way they want to. If you're looking for cute and quaint, The Cotswolds have got it in spades. If you like your quaintness with a side of quirky, however, we hope this list has helped you.
We tried to stick with attractions that aren't tied to a single date, but there are plenty of strange festivals, too. If you know of anything else that should be on this list, let us know in the comments!